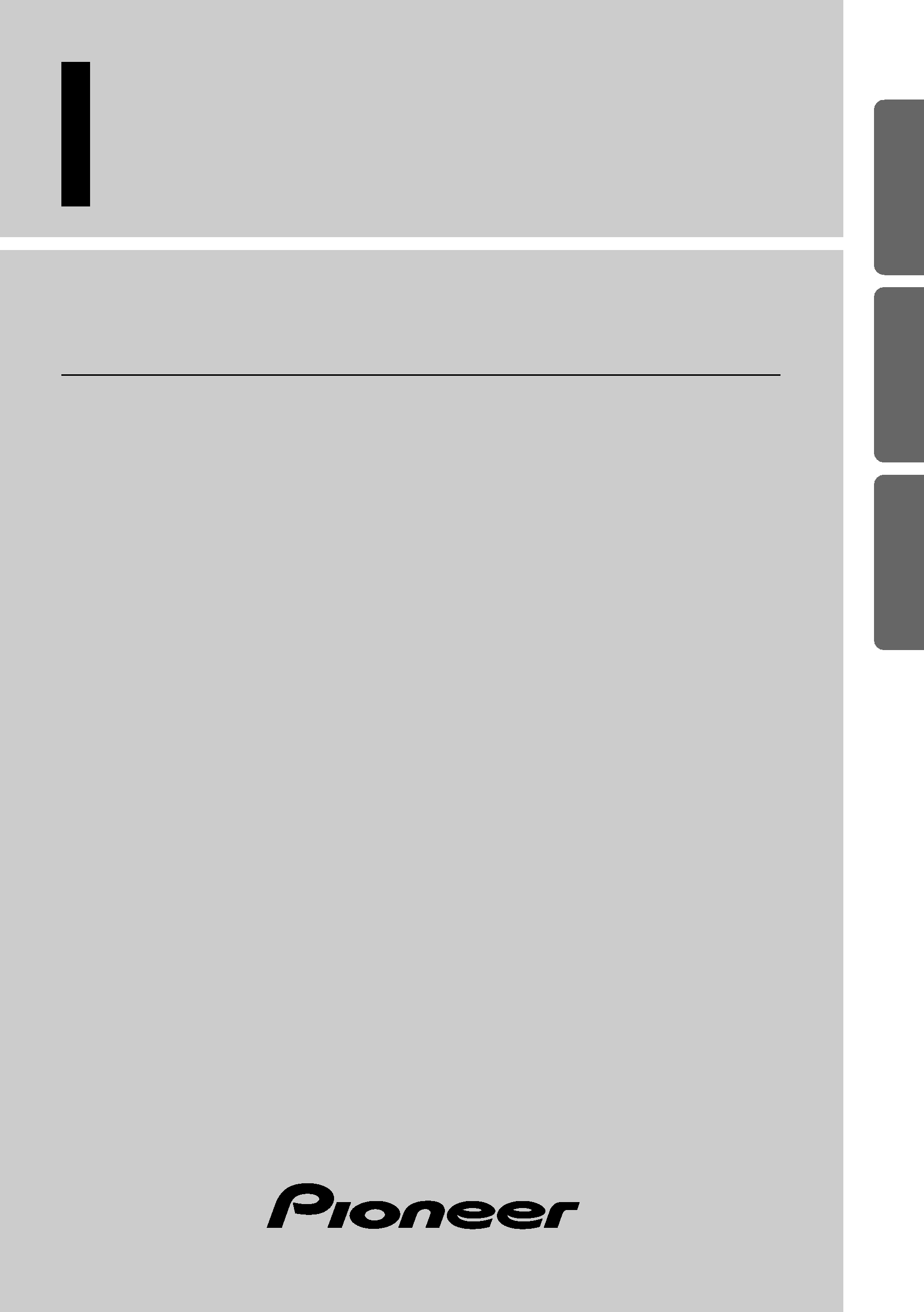 Multi-CD control High power cassette player with
---

Key Finder .................................................... 3
Steering Remote Controller (CD-SR77)
Before Using This Product ...................... 4
About This Product .......................................... 4
About This Manual ............................................ 4
About Optional Steering Remote Controller
(for KEH-P5900R) .................................... 4
Precaution .......................................................... 5
In Case of Trouble ............................................ 5
Basic Operation ........................................ 6
To Listen to Music ............................................ 6
Basic Operation of Tuner .................................. 7
Basic Operation of Cassette Player .................. 8
Fast Forward/Rewind and Music Search
Basic Operation of Multi-CD Player ................ 9
Track Search and Fast Forward/Reverse
(for 6-Disc, 12-Disc types)
Tuner Operation ...................................... 10
Best Stations Memory (BSM)
Using RDS Functions .............................. 11
What is RDS? .................................................. 11
Program Service Name Display ...................... 11
AF Function .................................................... 12
Activating/Deactivating the AF Function
PI Seek Function ............................................ 13
Auto PI Seek (for preset station)
Regional Function .......................................... 13
Activating/Deactivating the REG Function
TA Function .................................................... 14
Activating/Deactivating the TA Function
Canceling Traffic Announcements
PTY Function .................................................. 16
PTY Search Setting Function
Canceling Emergency Announcements
Using the Cassette Player ...................... 19
Using Multi-CD Players .......................... 20
Disc Title ........................................................ 22
Playing Discs on a 50-Disc Type
Multi-CD Player ...................................... 23
---

Audio Adjustment .................................... 24
Selecting the Equalizer Curve ........................ 24
Entering the Audio Menu ................................ 24
Audio Menu Functions .................................... 25
Equalizer Curve Adjustment (EQ-L/M/H)
Loudness Adjustment (LOUD)
Front Image Enhancer Function (FIE)
Source Level Adjustment (SLA)
the Front Panel .................................. 29
Theft Protection .............................................. 29
Detaching the Front Panel
Replacing the Front Panel
Initial Setting Menu ................................ 30
Entering the Initial Setting Menu .................... 30
Initial Setting Menu Functions ........................ 30
Changing the FM Tuning Step (FM)
Switching the Auto PI Seek (A-PI)
Switching the AUX Mode (AUX)
Selecting the Illumination Color (ILM)
Other Functions ........................................ 32
Using the AUX Source .................................... 32
Cellular Telephone Muting ............................ 32
Cassette Player and Care ...................... 33
Precaution ........................................................ 33
About the Cassette Player
Cleaning the Head .......................................... 33
Specifications .......................................... 34
---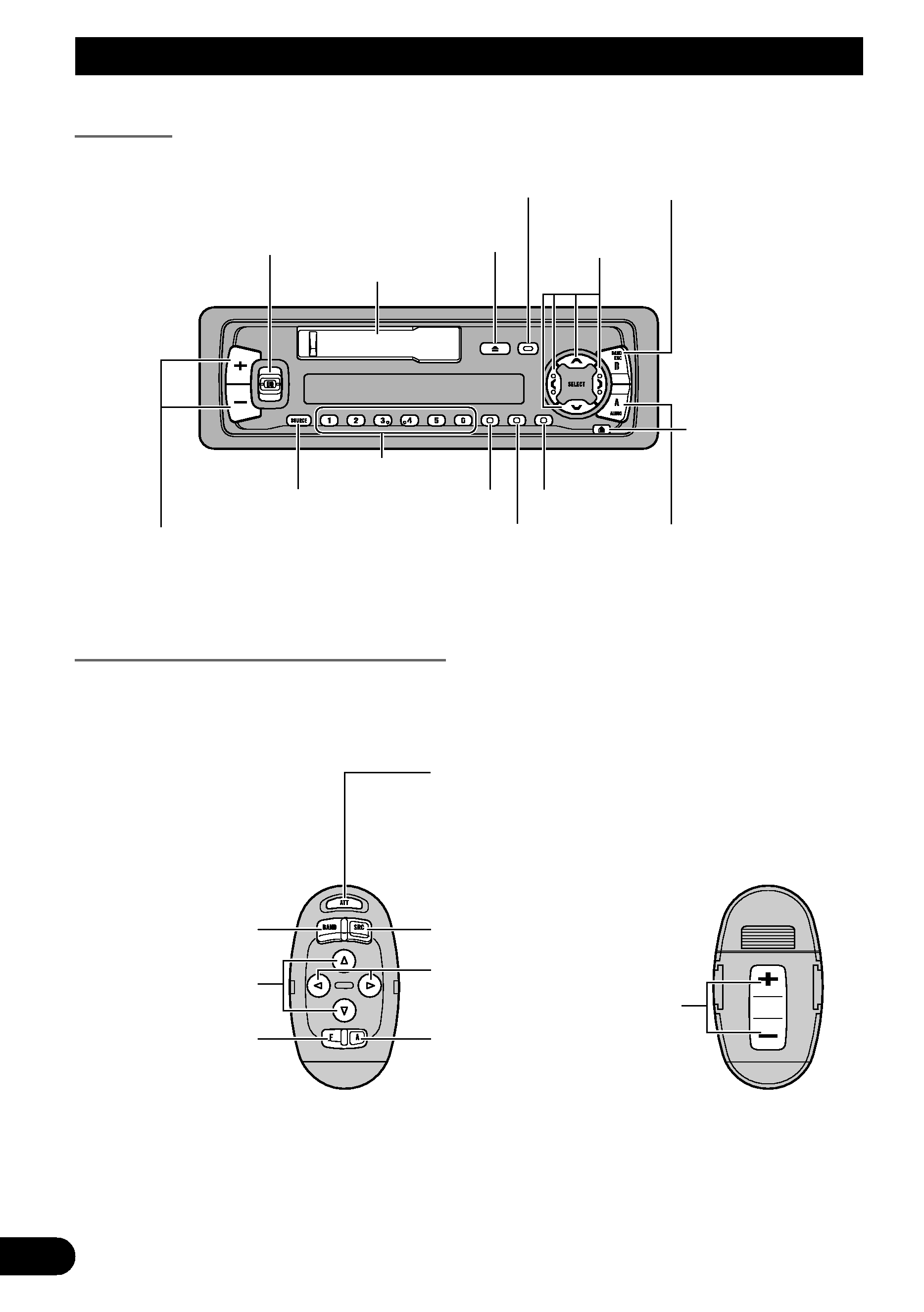 Steering Remote Controller (CD-SR77)
The steering remote controller (CD-SR77) is an option only for KEH-P5900R.
---

Before Using This Product
The tuner frequencies on this product are allocated for use in Western Europe, Asia, the
Middle East, Africa and Oceania. Use in other areas may result in improper reception. The
RDS function operates only in areas with FM stations broadcasting RDS signals.
This product features a number of sophisticated functions ensuring superior reception and
operation. All are designed for the easiest possible use, but many are not self-explanatory.
This operation manual is intended to help you benefit fully from their potential and to
maximize your listening enjoyment.
We recommend that you familiarize yourself with the functions and their operation by
reading through the manual before you begin using this product. It is especially important
that you read and observe the "Precaution" on the next page and in other sections.
This manual explains head unit operation. You can perform the same operations with the
steering remote controller (CD-SR77) only when operating KEH-P5900R. The steering
remote controller offers the convenience of ATT, a function not provided on the head unit.
About Optional Steering Remote Controller (for KEH-P5900R)
Optional steering remote controller (CD-SR77) for KEH-P5900R has a switch inside the
cover on the back. Use the steering remote controller in the MAIN UNIT position without
switching. (Initially, it is already set to the MAIN UNIT position.) This product will not
work properly in the other positions.
· This product complies with the EMC Directives (89/336/EEC, 92/31/EEC) and CE
Marking Directive (93/68/EEC).
---