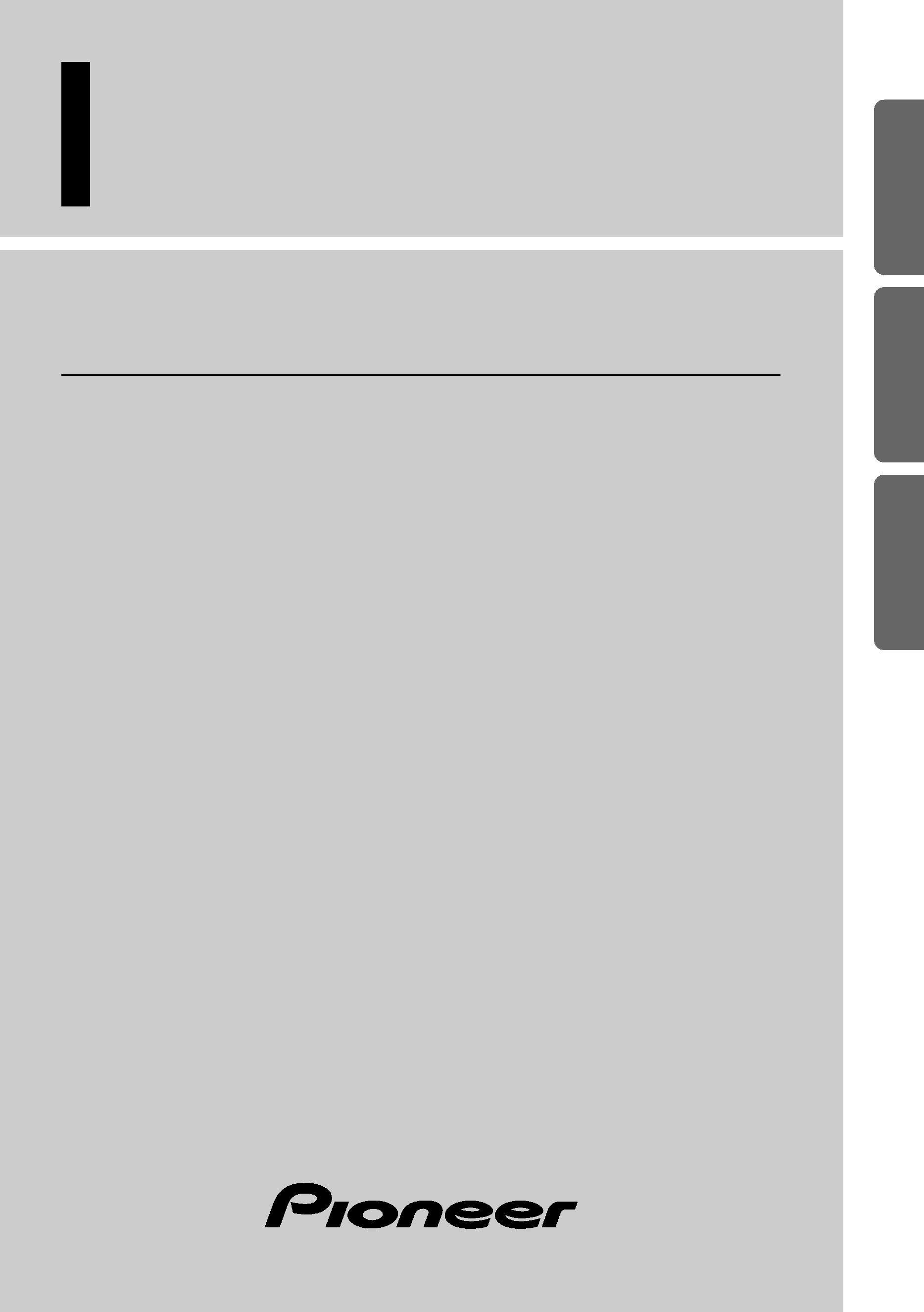 ---

Before Using This Product ...................... 2
About This Product .......................................... 2
About This Manual ............................................ 2
Precaution .......................................................... 3
In Case of Trouble ............................................ 3
Key Finder ........................................................ 4
Operating with Different Head Units ................ 5
Basic Operation ........................................ 7
What is DAB? .................................................. 7
About the "DAB READY" Indicator ................ 8
Switching Power ON/OFF ................................ 8
Basic Operation of DAB .................................. 9
Selecting the Ensemble .................................. 10
Selecting the Service ...................................... 11
Changing the Band .......................................... 11
Changing the Display ...................................... 12
Preset Memory Function ................................ 13
Using the DAB Functions ........................ 15
Entering the Function Menu ............................ 15
Language Filter Function ................................ 15
Announcement Support Function .................... 17
Service Follow Function ................................ 20
Service Component Function .......................... 21
Dynamic Label Function ................................ 21
PTY Function .................................................. 22
Using the PGM Button .................................... 25
Troubleshooting ...................................... 27
Specifications .......................................... 28
---

Before Using This Product
This product features a number of sophisticated functions ensuring superior reception and
operation. All are designed for the easiest possible use, but many are not self-explanatory.
This operation manual is intended to help you benefit fully from their potential and to
maximize your listening enjoyment.
We recommend that you familiarize yourself with the functions and their operation by
reading through the manual before you begin using this product. It is especially important
that you read and observe the "Precaution" on next page and in other sections.
Operate this unit with the connected Head Unit. For details concerning operation, refer to
the Head Unit's Operation Manual.
If the Head Unit's Operation Manual does not contain instructions concerning this unit,
refer to this Operation Manual. Instructions in this Operation Manual use the
"DEH-P945R" as an example Head Unit. When using a Head Unit other than this, refer to
"Operating with Different Head Units" on page 5.
· This product complies with the EMC Directives (89/336/EEC, 92/31/EEC) and CE Marking
---

Before Using This Product
· Keep this manual handy as a reference for operating procedures and precautions.
· Always keep the volume low enough for outside sounds to be audible.
· Protect the product from moisture.
· If the battery is disconnected, the preset memory will be erased and must be reprogrammed.
Should this product fail to operate properly, contact your dealer or nearest authorized
---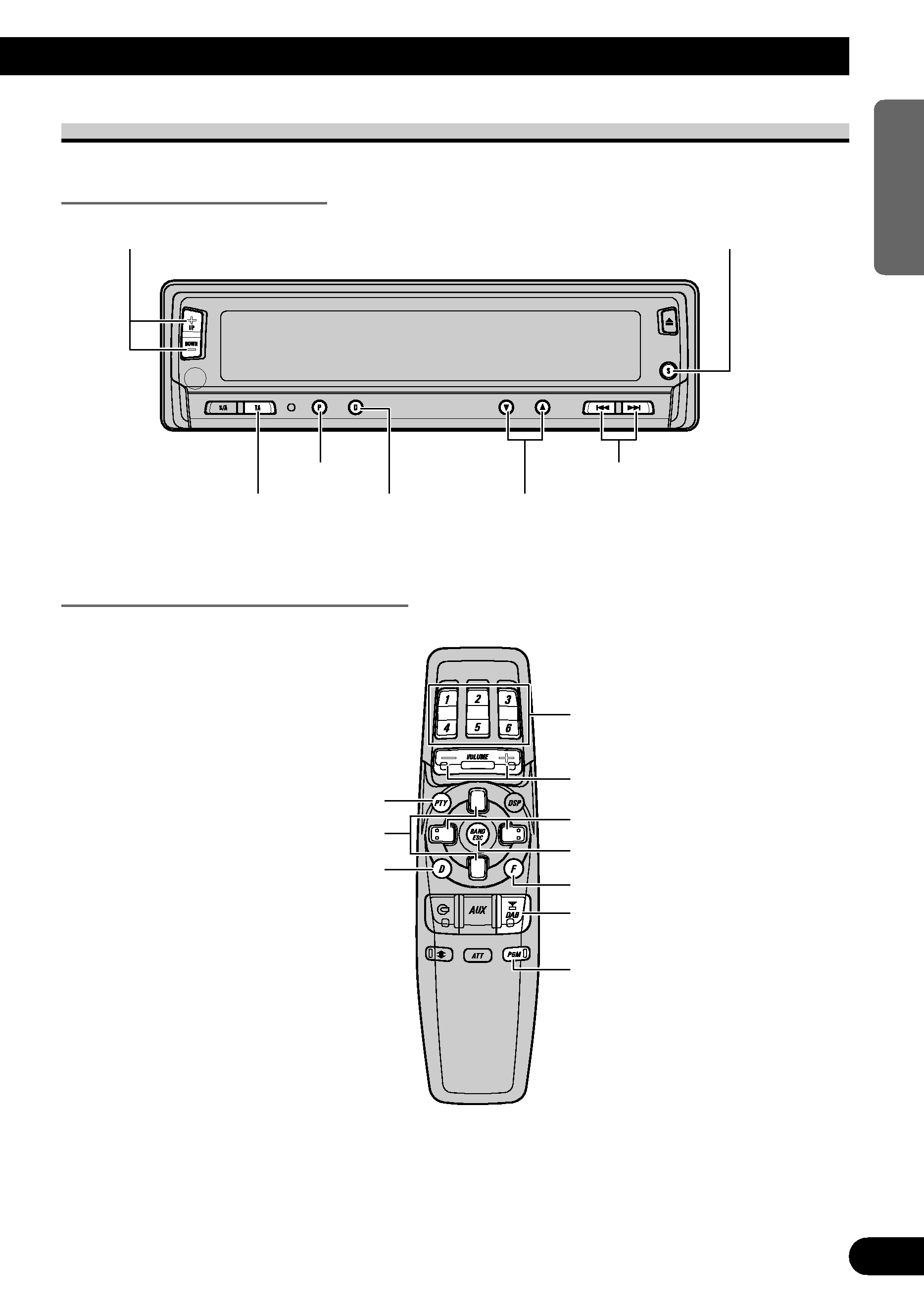 Head Unit (e.g. DEH-P945R)
Remote Controller (e.g. DEH-P945R)
Steering Remote Controller:
· You can operate in the same way with the Steering Remote Controller supplied with the
Head Unit. For details, refer to the Head Unit's Operation Manual.
---