REALIZZATORE DI EFFETTI DJ
UNIDAD DE EFECTOS PARA DJ
---

Ce point d'exclamation, placé dans un
triangle équilatéral, a pour but d'attirer
l'attention de l'utilisateur sur la présence,
dans les documents qui accompagnent
l'appareil, d'explications importantes du
point de vue de l'exploitation ou de
Ce symbole de l'éclair, placé dans un
triangle équilatéral, a pour but d'attirer
l'attention de l'utilisateur sur la présence, à
l'intérieur du coffret de l'appareil, de
"tensions dangereuses" non isolées d'une
grandeur suffisante pour représenter un
risque d'électrocution pour les êtres
D'ÉLECTROCUTION, NE PAS ENLEVER LE
COUVERCLE (NI LE PANNEAU ARRIÈRE).
AUCUNE PIÈCE RÉPARABLE PAR
L'UTILISATEUR NE SE TROUVE À
L'INTÉRIEUR. CONFIER TOUT ENTRETIEN À
UN PERSONNEL QUALIFIÉ UNIQUEMENT.
Ein Ausrufezeichen in einem Dreieck weist
den Benutzer auf wichtige Bedienungs- und
Wartungsanweisungen in den Dokumenten
hin, die dem Gerät beiliegen.
Das Blitzsymbol in einem Dreieck weist den
Benutzer darauf hin, dass eine
Berührungsgefahr mit nicht isolierten Teilen
im Geräteinneren, die eine gefährliche
Spannung führen, besteht. Die Spannung
kann so hoch sein, dass sie die Gefahr eines
elektrischen Schlages birgt.
UM SICH NICHT DER GEFAHR EINES
ELEKTRISCHEN SCHLAGES AUSZUSETZEN,
DÜRFEN SIE NICHT DEN DECKEL (ODER
DIE RÜCKSEITE) ENTFERNEN. IM
GERÄTEINNEREN BEFINDEN SICH KEINE
VOM BENUTZER REPARIERBAREN TEILE.
ÜBERLASSEN SIE REPARATUREN DEM
QUALIFIZIERTEN KUNDENDIENST.
Il punto esclamativo in un triangolo
equilatero serve ad avvisare l'utilizzatore
della presenza di importanti istruzioni di
funzionamento e manutenzione riportate nel
libretto allegato al prodotto.
Il simbolo del lampo con terminale a forma
di freccia situato all'interno di un triangolo
equilatero serve ad avvisare l'utilizzatore
della presenza di una "tensione pericolosa"
non isolata nella struttura del prodotto che
potrebbe essere di un'intensità tale da
provocare scosse elettriche all'utilizzatore.
PER EVITARE IL RISCHIO DI SCOSSE
ELETTRICHE, NON RIMUOVERE IL
COPERCHIO (O IL RETRO). NON CI SONO
PARTI INTERNE LA CUI MANUTENZIONE
DALL'UTENTE. IN CASO DI NECESSITÀ,
RIVOLGERSI ESCLUSIVAMENTE A
PERSONALE DI SERVIZIO QUALIFICATO.
Het uitroepteken in een gelijkzijdige
driehoek is bedoeld om de aandacht van de
gebruiker te trekken op de aanwezigheid van
belangrijke bedienings- en
onderhoudsinstructies in de handleiding bij
De lichtflash met pijlpuntsymbool in een
gelijkzijdige driehoek is bedoeld om de
aandacht van de gebruikers te trekken op
een niet geïsoleerde "gevaarlijke spanning"
in het toestel, welke voldoende kan zijn om
bij aanraking een elektrische shock te
OM HET GEVAAR VOOR EEN ELEKTRISCHE
SHOCK TE VOORKOMEN, DEKSEL (OF RUG)
NIET VERWIJDEREN. AAN DE BINNENZIJDE
BEVINDEN ZICH GEEN ELEMENTEN DIE
DOOR DE GEBRUIKER KUNNEN BEDIEND
WORDEN. ENKEL DOOR GEKWALIFICEERD
El punto exclamativo dentro un triángulo
equilátero convenido para avisar el usuário
de la presencia de importantes instruciones
sobre el funcionamento y la manutención
en la libreta que acompaña el aparato.
La luz intermitente com el símbolo de punta
de flecha dentro un triángulo equilátero.
Está convenido para avisar el usuario de la
presencia de "voltaje peligrosa" no aislada
dentro el producto que podría constituir un
peligro de choque eléctrico para las
PARA PREVENIR EL PELIGRO DE CHOQUE
ELÉCTRICO NO REMOVER LA TAPA NI LAS
PARTES DENTRO NO UTILIZADAS,
LLAMAR UNA PERSONA CUALIFICADA
Do not connect either wire to the earth terminal of a
After replacing or changing a fuse, the fuse cover in
the plug must be replaced with a fuse cover which
corresponds to the colour of the insert in the base
of the plug or the word that is embossed on the
base of the plug, and the appliance must not be
used without a fuse cover. If lost replacement fuse
covers can be obtained from your dealer.
Only 5 A fuses approved by B.S.I or A.S.T.A to
The wires in this mains lead are coloured in
accordance with the following code:
If the plug provided is unsuitable for your socket
outlets, the plug must be cut off and a suitable plug
The cut-off plug should be disposed of and must
not be inserted into any 13 amp socket as this can
result in electric shock. The plug or adaptor or the
distribution panel should be provided with 5 A fuse.
As the colours of the wires in the mains lead of this
appliance may not correspond with coloured
markings identifying the terminals in your plug,
The wire which is coloured blue must be connected
to the terminal which is marked with the letter N or
The wire which is coloured brown must be
connected to the terminal which is marked with the
letter L or coloured red.
Replacement and mounting of an AC plug on the power supply cord of this unit should be performed only by qualified
The exclamation point within an equilateral
triangle is intended to alert the user to the
presence of important operating and
maintenance (servicing) instructions in the
literature accompanying the appliance.
The lightning flash with arrowhead symbol,
within an equilateral triangle, is intended to
alert the user to the presence of uninsulated
"dangerous voltage" within the product's
enclosure that may be of sufficient
magnitude to constitute a risk of electric
TO PREVENT THE RISK OF ELECTRIC
SHOCK, DO NOT REMOVE COVER (OR
BACK). NO USER-SERVICEABLE PARTS
INSIDE. REFER SERVICING TO QUALIFIED
This equipment is not waterproof. To prevent a fire
or shock hazard, do not place any container filed
with liquid near this equipment (such as a vase or
flower pot) or expose it to dripping, splashing, rain
Cet appareil n'est pas étanche. Pour éviter les
risques d'incendie et de décharge électrique, ne
placez près de lui un récipient rempli d'eau, tel
qu'un vase ou un pot de fleurs, et ne l'exposez pas
à des gouttes d'eau, des éclaboussures, de la pluie
Dieses Gerät ist nicht wasserdicht. Zur Vermeidung
der Gefahr von Brand und Stromschlag keine
Behälter mit Flüssigkeiten (z.B. Blumenvasen und
-töpfe) in die Nähe des Gerätes bringen und dieses
vor Tropfwasser, Spritzwasser, Regen und Nässe
Questo apparecchio non è impermeabile. Per
prevenire pericoli di incendi o folgorazioni, non
posizionare nelle vicinanze di questo apparecchio
contenitori pieni di liquidi (quali vasi da fiori, o
simili), e non esporre l'apparecchio a sgocciolii,
schizzi, pioggia o umidità.
Este aparato no es impermeable. Para evitar el
riesgo de incendio y de descargas eléctricas, no
ponga ningún recipiente lleno de líquido (como
pueda ser un vaso o un florero) cerca del aparato ni
lo exponga a goteo, salpicaduras, lluvia o
The voltage of the available power supply differs
according to country or region. Be sure that the
power supply voltage of the area where this unit
will be used meets the required voltage (e.g., 230V
or 120V) written on the rear panel.
Before plugging in for the first time, read the following
Dit apparaat is niet waterdicht. Om brand of een
elektrische schok te voorkomen, mag u geen
voorwerp dat vloeistof bevat in de buurt van het
apparaat zetten (bijvoorbeeld een bloemenvaas) of
het apparaat op andere wijze blootstellen aan
waterdruppels, opspattend water, regen of vocht.
La tension de l'alimentation électrique disponible
varie selon le pays ou la région. Assurez-vous que
la tension du secteur de la région où l'appareil sera
utilisé correspond à la tension requise (par ex. 230
V ou 120 V), indiquée sur le panneau arrière.
Avant de brancher l'appareil pour la première, lisez
attentivement la section suivante.
Die Netzspannung ist je nach Land verschieden. Vor
der Inbetriebnahme des Gerätes sicherstellen, dass
die örtliche Netzspannung mit der auf dem
Typenschild an der Rückwand des Gerätes
angegebenen Nennspannung (z.B. 230 V oder 120 V)
Vor dem erstmaligen Anschluss des Gerätes an das
Stromnetz bitte den folgenden Hinweis sorgfältig
La tensione della sorgente di elettricità differisce
da Paese a Paese e da regione a regione. Verificare
che la tensione di rete della zona in cui si intende
utilizzare l'apparecchio sia quella corretta, come
indicato sul pannello posteriore dell'apparecchio
stesso (ad es.: 230 V o 120 V).
Prima di collegare per la prima volta l'apparecchio alla
sorgente di alimentazione leggere attentamente la
De bedrijfsspanning van het apparaat verschilt
afhankelijk van het land waar het apparaat wordt
verkocht. Zorg dat de netspanning in het land waar
het apparaat wordt gebruikt overeenkomt met de
bedrijfsspanning (bijv. 230 V of 120 V) aangegeven
op de achterkant van het apparaat.
Lees zorgvuldig de volgende informatie voordat u de
stekker de eerste maal in het stopcontact steekt.
La tensión de la red eléctrica es distinta según el
país o región. Asegúrese de que la tensión de la
alimentación de la localidad donde se proponga
utilizar este aparato corresponda a la tensión
necesaria (es decir, 230 V ó 120 V) indicada en el
Antes de enchufar el aparato a la corriente, lea la
sección siguiente con mucha atención.
---

When installing this unit, make sure to leave space
around the unit for ventilation to improve heat
radiation (at least 5 cm at rear, and 5 cm at each
Slots and openings in the cabinet are provided for
ventilation to ensure reliable operation of the
product, and to protect it from overheating. To
prevent fire hazard, the openings should never be
blocked or covered with items (such as newspapers,
table-cloths, curtains) or by operating the
equipment on thick carpet or a bed.
PRÉCAUTION DE VENTILATION
Lors de l'installation de l'appareil, veillez à laisser
un espace suffisant autour de ses parois de manière
à améliorer la dissipation de chaleur (au moins 5 cm
à l'arrière et 5 cm de chaque côté).
Les fentes et ouvertures du coffret sont prévues
pour la ventilation, pour assurer un fonctionnement
stable de l'appareil et pour éviter sa surchauffe.
Pour éviter les risques d'incendie, ne bouchez
jamais les ouvertures et ne les recouvrez pas
d'objets, tels que journaux, nappes ou rideaux, et
n'utilisez pas l'appareil posé sur un tapis épais ou
VORSICHTSHINWEIS ZUR BELÜFTUNG
Bei der Aufstellung dieses Gerätes muss für einen
ausreichenden Freiraum gesorgt werden, um eine
einwandfreie Wärmeabfuhr zu gewährleisten
(mindestens 5 cm hinter dem Gerät und jeweils 5
cm an der Seite des Gerätes).
Im Gerätegehäuse sind Ventilationsschlitze und
andere Öffnungen vorgesehen, die dazu dienen,
eine Überhitzung des Gerätes zu verhindern und
einen zuverlässigen Betrieb zu gewährleisten. Um
Brandgefahr auszuschließen, dürfen diese
Öffnungen auf keinen Fall blockiert oder mit
Gegenständen (z.B. Zeitungen, Tischdecken und
Gardinen) abgedeckt werden, und das Gerät darf
beim Betrieb nicht auf einem dicken Teppich oder
AVVERTENZA PER LA VENTILAZIONE
Installare l'apparecchio avendo cura di lasciare un
certo spazio all'intorno dello stesso per consentire
una adeguata circolazione dell'aria e migliorare la
dispersione del calore (almeno 5 cm sul retro, e 5
cm su ciascuno dei lati).
L'apparecchio è dotato di un certo numero di
fessure e di aperture per la ventilazione, allo scopo
di garantirne un funzionamento affidabile, e per
proteggerlo dal surriscaldamento. Per prevenire
possibili pericoli di incendi le aperture non devono
mai venire bloccate o coperte con oggetti vari (quali
giornali, tovaglie, tende o tendaggi, ecc.), e
l'apparecchio non deve essere utilizzato
appoggiandolo su tappeti spessi o sul letto.
BELANGRIJKE INFORMATIE BETREFFENDE
Let er bij het installeren van het apparaat op dat er
voldoende vrije ruimte rondom het apparaat is om
een goede doorstroming van lucht te waarborgen
(tenminste 5 cm achter en 5 cm aan de zijkanten
De gleuven en openingen in de behuizing van het
apparaat zijn aangebracht voor de ventilatie, zodat
een betrouwbare werking van het apparaat wordt
verkregen en oververhitting wordt voorkomen. Om
brand te voorkomen, moet u ervoor zorgen dat
deze openingen nooit geblokkeerd worden of dat
ze afgedekt worden door voorwerpen (kranten,
tafelkleed, gordijn e.d.) of door gebruik van het
apparaat op een dik tapijt of een bed.
PRECAUCIÓN PARA LA VENTILACIÓN
Cuando instale este aparato, asegúrese de dejar
espacio en torno al mismo para la ventilación con el
fin de mejorar la disipación de calor (por lo menos 5
cm detrás, y 5 cm en cada lado).
Las ranuras y aberturas de la caja del aparato sirven
para su ventilación para poder asegurar un
funcionamiento fiable del aparato y para protegerlo
contra sobrecalentamiento. Para evitar el peligro de
incendio, las aberturas nunca deberán taparse ni
cubrirse con nada (como por ejemplo, periódicos,
manteles, cortinas) ni ponerse en funcionamiento el
aparato sobre una alfombra gruesas o una cama.
L'interrupteur POWER de cet appareil ne coupe pas
complètement celui-ci de sa prise secteur. Comme
le cordon d'alimentation fait office de dispositif de
déconnexion du secteur, il devra être débranché au
niveau de la prise secteur pour que l'appareil soit
complètement hors tension. Par conséquent, veillez
à installer l'appareil de telle manière que son cordon
d'alimentation puisse être facilement débranché de
la prise secteur en cas d'accident. Pour éviter tout
risque d'incendie, le cordon d'alimentation sera
débranché au niveau de la prise secteur si vous
prévoyez une période prolongée de non utilisation
(par exemple avant un départ en vacances).
Der POWER-Schalter dieses Gerätes trennt das
Gerät nicht vollständig vom Stromnetz. Um das
Gerät vollständig vom Netz zu trennen, muss der
Netzstecker aus der Netzsteckdose gezogen werden.
Daher sollte das Gerät so aufgestellt werden, dass
stets ein unbehinderter Zugang zur Netzsteckdose
gewährleistet ist, damit der Netzstecker in einer
Notsituation sofort abgezogen werden kann. Um
Brandgefahr auszuschließen, sollte der Netzstecker
vor einem längeren Nichtgebrauch des Gerätes,
beispielsweise während des Urlaubs, grundsätzlich
von der Netzsteckdose getrennt werden.
L'interruttore principale (POWER) dell'apparecchio
non stacca completamente il flusso di corrente
elettrica dalla presa di corrente alternata di rete. Dal
momento che il cavo di alimentazione costituisce
l'unico dispositivo di distacco dell'apparecchio dalla
sorgente di alimentazione, il cavo stesso deve essere
staccato dalla presa di corrente alternata di rete per
sospendere completamente qualsiasi flusso di
corrente. Verificare quindi che l'apparecchio sia stato
installato in modo da poter procedere con facilità al
distacco del cavo di alimentazione dalla presa di
corrente, in caso di necessità. Per prevenire pericoli
di incendi, inoltre, il cavo di alimentazione deve
essere staccato dalla presa di corrente alternata di
rete se si pensa di non utilizzare l'apparecchio per
periodi di tempo relativamente lunghi (ad esempio,
De POWER schakelaar van dit apparaat koppelt het
apparaat niet volledig los van het lichtnet. Aangezien
er na het uitschakelen van het apparaat nog een
kleine hoeveelheid stroom blijft lopen, moet u de
stekker uit het stopcontact halen om het apparaat
volledig van het lichtnet los te koppelen. Plaats het
apparaat zodanig dat de stekker in een noodgeval
gemakkelijk uit het stopcontact kan worden gehaald.
Om brand te voorkomen, moet u de stekker uit het
stopcontact halen wanneer u het apparaat langere
tijd niet denkt te gebruiken (bijv. wanneer u op
El interruptor de la alimentación POWER de este
aparato no corta por completo toda la alimentación
de la toma de corriente de CA. Puesto que el cable
de alimentación hace las funciones de dispositivo de
desconexión de la corriente para el aparato, para
desconectar toda la alimentación del aparato deberá
desenchufar el cable de la toma de corriente de CA.
Por lo tanto, asegúrese de instalar el aparato de
modo que el cable de alimentación pueda
desenchufarse con facilidad de la toma de corriente
de CA en caso de un accidente. Para evitar correr el
peligro de incendio, el cable de alimentación
también deberá desenchufarse de la toma de
corriente de CA cuando no se tenga la intención de
utilizarlo durante mucho tiempo seguido (por
ejemplo, antes de irse de vacaciones).
If the AC plug of this unit does not match the AC
outlet you want to use, the plug must be removed
and appropriate one fitted. Replacement and
mounting of an AC plug on the power supply cord of
this unit should be performed only by qualified
service personnel. If connected to an AC outlet, the
cut-off plug can cause severe electrical shock. Make
sure it is properly disposed of after removal.
The equipment should be disconnected by removing
the mains plug from the wall socket when left
unused for a long period of time (for example, when
Si la fiche d'alimentation secteur de cet appareil ne
convient pas à la prise secteur à utiliser, la fiche doit
être remplacée par une appropriée.
Ce remplacement et la fixation d'une fiche secteur
sur le cordon d'alimentation de cet appareil doivent
être effectués par un personnel de service qualifié.
En cas de branchement sur une prise secteur, la
fiche de coupure peut provoquer une sérieuse
décharge électrique. Assurez-vous qu'elle est
éliminée correctement après sa dépose.
L'appareil doit être déconnecté en débranchant sa
fiche secteur au niveau de la prise murale si vous
prévoyez une période prolongée de non utilisation
(par exemple avant un départ en vacances).
Falls der Netzstecker des Netzkabels dieses Gerätes
nicht in die Zusatzsteckdose einer anderen
Komponente passt, muss er gegen einen
Netzstecker der geeigneten Ausführung
ausgewechselt werden. Ein derartiger Austausch des
Netzsteckers muss vom Kundendienstpersonal
vorgenommen werden. Wenn der vom Netzkabel
abgeschnittene ursprüngliche Netzstecker in eine
Netzsteckdose eingesteckt wird, besteht akute
Stromschlaggefahr! Daher ist unbedingt dafür zu
sorgen, dass der abgeschnittene Netzstecker sofort
vorschriftsmäßig entsorgt wird.
Vor einem längeren Nichtgebrauch des Gerätes,
beispielsweise während des Urlaubs, sollte der
Netzstecker aus der Netzsteckdose gezogen werden,
um das Gerät vollständig vom Netz zu trennen.
Se la spina del cavo di alimentazione di questo
apparecchio non si adatta alla presa di corrente
alternata di rete nella quale si intende inserire la
spina stessa, questa deve essere sostituita con una
adatta allo scopo. La sostituzione della spina del
cavo di alimentazione deve essere effettuata
solamente da personale di servizio qualificato. Dopo
la sostituzione, la vecchia spina, tagliata dal cavo di
alimentazione, deve essere adeguatamente
eliminata per evitare possibili scosse o folgorazioni
dovute all'accidentale inserimento della spina stessa
in una presa di corrente sotto tensione.
Se si pensa di non utilizzare l'apparecchio per un
relativamente lungo periodo di tempo (ad esempio,
durante una vacanza), staccare la spina del cavo di
alimentazione dalla presa di corrente alternata di
Als de netstekker van dit apparaat niet geschikt is
voor het stopcontact dat u wilt gebruiken, moet u de
stekker verwijderen en een geschikte stekker
aanbrengen. Laat het vervangen en aanbrengen van
een nieuwe netstekker over aan vakkundig
onderhoudspersoneel. Als de verwijderde stekker
per ongeluk in een stopcontact zou worden
gestoken, kan dit resulteren in een ernstige
elektrische schok. Zorg er daarom voor dat de oude
stekker na het verwijderen op de juiste wijze wordt
Haal de stekker van het netsnoer uit het stopcontact
wanneer u het apparaat geruime tijd niet denkt te
gebruiken (bijv. wanneer u op vakantie gaat).
Si la clavija del cable de alimentación de CA de este
aparato no se adapta a la toma de corriente de CA
que usted desea utilizar, deberá cambiar la clavija
por otra que se adapte apropiadamente. El
reemplazo y montaje de una clavija del cable de
alimentación de CA sólo deberá realizarlos personal
de servicio técnico cualificado. Si se enchufa la
clavija cortada a una toma de corriente de CA,
puede causar fuertes descargas eléctricas.
Asegúrese de que se tira de la forma apropiada
después de haberla extraído.
El aparato deberá desconectarse desenchufando la
clavija de la alimentación de la toma de corriente
cuando no se proponga utilizarlo durante mucho
tiempo (por ejemplo, antes de irse de vacaciones).
The POWER switch on this unit will not completely
shut off all power from the AC outlet. Since the
power cord serves as the main disconnect device for
the unit, you will need to unplug it from the AC outlet
to shut down all power. Therefore, make sure the
unit has been installed so that the power cord can
be easily unplugged from the AC outlet in case of an
accident. To avoid fire hazard, the power cord should
also be unplugged from the AC outlet when left
unused for a long period of time (for example, when
---

When using this product follow the instructions
written on the underside of the unit, which
concern rated voltage, etc.
Lorsque vous utilisez ce produit, respectez les
instructions inscrites sur le fond à propos de la
tension nominale et d'autres paramètres.
Beim Gebrauch dieses Gerätes unbedingt die
Anweisungen bezüglich der Nennspannung usw.
auf dem Aufkleber befolgen, der sich an der
Unterseite des Gerätes befindet.
Per il corretto uso di questo apparecchio
attenersi alle istruzioni indicate sulla parte
inferiore dell'apparecchio stesso, e concernenti
la tensione nominale ed altre caratteristiche
Neem bij gebruik van dit apparaat de informatie
die aan de onderkant van het apparaat staat in
acht (nominale spanning enz.).
Cuando emplee este producto, siga las
instrucciones escritas en la parte inferior de la
unidad, relacionadas con la tensión nominal, etc.
Operating environment temperature and humidity:
+5 ºC ­ +35 ºC (+41 ºF ­ +95 ºF); less than 85 %RH
(cooling vents not blocked)
Do not install this unit in a poorly ventilated area, or in
locations exposed to high humidity or direct sunlight (or
Température et humidité du milieu de fonctionnement :
De +5 à +35ºC (de +41 à +95ºF); Humidité relative
inférieure à 85% (orifices de ventilation non obstrués)
N'installez pas l'appareil dans un endroit mal ventilé ou
un lieu soumis à une forte humidité ou en plein soleil
(ou à une forte lumière artificielle).
Betriebstemperatur und Betriebsluftfeuchtigkeit:
5 ºC bis 35 ºC, 85 % rel. Feuchte max.
(Ventilationsschlitze nicht blockiert)
Eine Aufstellung dieses Gerät an einem unzureichend
belüfteten, sehr feuchten oder heißen Ort ist zu
vermeiden, und das Gerät darf weder direkter
Sonneneinstrahlung noch starken Kunstlichtquellen
Condizioni ambientali di funzionamento
Gamma ideale della temperatura ed umidità
dell'ambiente di funzionamento:
°C, umidità relativa inferiore all `85%
(fessure di ventilazione non bloccate)
Non installare l'apparecchio in luoghi poco ventilati, o
in luoghi esposti ad alte umidità o alla diretta luce del
sole (o a sorgenti di luce artificiale molto forti).
Temperatuur en vochtigheidsgraad op de plaats van
° ­ +35°C, minder dan 85% RH (ventilatieopeningen
Zet het apparaat niet op een slecht geventileerde plaats
en stel het apparaat ook niet bloot aan hoge
vochtigheid of direct zonlicht (of sterke kunstmatige
Entorno de funcionamiento
Temperatura y humedad del entorno de funcionamiento
°C; menos del 85% de humedad relativa
(rejillas de refrigeración no obstruidas)
No instale este aparato en un lugar mal ventilado, ni en
lugares expuestos a alta humedad o a la luz directa del
sol (o de otra luz artificial potente).
This product complies with the Low Voltage Directive
(73/23/EEC, amended by 93/68/EEC), EMC Directives
(89/336/EEC, amended by 92/31/EEC and
Ce produit est conforme à la directive relative aux
appareils basse tension (73/23/CEE), à la directive
CE relative à la compatibilité electromagnétique
(89/336/CEE, amendements 92/31/CEE et
Dieses Produkt entspricht den
Niederspannungsrichtlinien (73/23/EEC, geändert
durch 93/68/EEC), den EMV-Richtlinien (89/336/EEC,
geändert durch 92/31/EEC und 93/68/EEC).
D3-4-2-1-9a_Ge
Questo prodotto è conforme alla direttiva sul basso
voltaggio (73/23/CEE emendata 93/68/CEE), direttive
EMC 89/338/CEE, emendata 92/31/CEE e 93/68/CEE.
Dit product voldoet aan de laagspanningsrichtlijn
(73/23/EEG, gewijzigd bij 93/68/EEG), EMC-
richtlijnen (89/336/EEG, gewijzigd bij 92/31/EEG en
Este producto cumple con la Directiva de Bajo
Voltaje (73/23/ CE, correcto por la 93/68/CE),
Directivas EMC (89/336/CE, correcto por la 92/31/CE
To prevent a fire hazard, do not place any naked
flame sources (such as a lighted candle) on the
Pour éviter les risques d'incendie, ne placez aucune
flamme nue (telle qu'une bougie allumée) sur
Keine Quellen offener Flammen (z.B. eine
brennende Kerze) auf dieses Gerät stellen.
Per evitare il pericolo di incendi, non posizionare
sull'apparecchio dispositivi con fiamme vive (ad
esempio una candela accesa, o simili).
Om brand te voorkomen, mag u geen open vuur
(zoals een brandende kaars) op de apparatuur
Para evitar el peligro de incendio, no ponga nada
con fuego encendido (como pueda ser una vela)
Handle the power cord by the plug. Do not pull out the
plug by tugging the cord and never touch the power
cord when your hands are wet as this could cause a
short circuit or electric shock. Do not place the unit, a
piece of furniture, etc., on the power cord, or pinch the
cord. Never make a knot in the cord or tie it with other
cords. The power cords should be routed such that they
are not likely to be stepped on. A damaged power cord
can cause a fire or give you an electrical shock. Check
the power cord once in a while. When you find it
damaged, ask your nearest PIONEER authorized
service center or your dealer for a replacement.
NOTE IMPORTANTE SUR LE CABLE
Tenir le câble d'alimentation par la fiche. Ne pas
débrancher la prise en tirant sur le câble et ne pas
toucher le câble avec les mains mouillées. Cela risque
de provoquer un court-circuit ou un choc électrique. Ne
pas poser l'appareil ou un meuble sur le câble. Ne pas
pincer le câble. Ne pas faire de noeud avec le câble ou
l'attacher à d'autres câbles. Les câbles d'alimentation
doivent être posés de façon à ne pas être écrasés. Un
câble abîmé peut provoquer un risque d'incendie ou un
choc électrique. Vérifier le câble d'alimentation de
temps en temps. Contacter le service après-vente
PIONEER le plus proche ou le revendeur pour un
VORSICHT MIT DEM NETZKABEL
Fassen Sie das Netzkabel immer am Stecker. Ziehen Sie
nicht am Kabel selbst, und fassen Sie das Netzkabel
niemals mit nassen Händen an, da dies einen
Kurzschluss oder elektrischen Schlag verursachen
kann. Stellen Sie nicht das Gerät, Möbelstücke o.ä. auf
das Netzkabel; sehen Sie auch zu, dass es nicht
eingeklemmt wird. Machen Sie niemals einen Knoten
in das Netzkabel, und binden Sie es nicht mit anderen
Kabeln. Das Netzkabel sollte so gelegt werden, dass
niemand darauf tritt. Ein beschädigtes Netzkabel kann
einen Brand oder elektrischen Schlag verursachen.
Prüfen Sie das Netzkabel von Zeit zu Zeit. Sollte es
beschädigt sein, wenden Sie sich an Ihre nächste
autorisierte PIONEER-Kundendienststelle oder Ihren
Händler, um es zu ersetzen.
AVVERTIMENTO RIGUARDANTE IL FILO DI
Prendete sempre il filo di alimentazione per la spina.
Non tiratelo mai agendo per il filo stesso e non toccate
mai il filo con le mani bagnati, perchè questo potrebbe
causare cortocircuiti o scosse elettriche. Non collocate
l'unità, oppure dei mobili sopra il filo di alimentazione e
controllate che lo stesso non sia premuto. Non
annodate mai il filo di alimentazione nè collegatelo con
altri fili. I fili di alimentazione devono essere collocati in
tal modo che non saranno calpestati. Un filo di
alimentazione danneggiato potrebbe causare incendi o
scosse elettriche. Controllate il filo di alimentazione
regolarmente. Quando localizzate un eventuale danno,
rivolgetevi al più vicino centro assistenza autorizzato
della PIONEER oppure al vostro rivenditore per la
sostituzione del filo di alimentazione.
Pak het netsnoer beet bij de stekker. Trek de stekker er
niet uit door aan het snoer te trekken en trek nooit aan
het netsnoer met natte handen aangezien dit
kortsluiting of een elektrische schok tot gevolg kan
hebben. Plaats geen toestel, meubelstuk o.i.d. op het
netsnoer, en klem het niet vast. Maak er nooit een
knoop in en en verbind het evenmin met andere
snoeren. De netsnoeren dienen zo te worden geleid dat
er niet per ongeluk iemand op gaat staan. Een
beschadigd netsnoer kan brand of een elektrische
schok veroorzaken. Kontroleer het netsnoer af en toe.
Wanneer u de indruk krijgt dat het beschadigd is, dient
u bij uw dichtstbijzijnde erkende PIONEER
onderhoudscentrum of uw dealer een nieuw snoer te
PRECAUCIONES CONCERNIENTES A LA
MANIPULACIÓN DEL CABLE DE
Tome el cable de alimentación por la clavija. No
extraiga la clavija tirando del cable. Nunca toque el
cable de alimentación cuando sus manos estén
mojadas, ya que esto podría causar cortocircuitos o
descargas eléctricas. No coloque la unidad, algún
mueble, etc., sobre el cable de alimentación. Asegúrese
de no hacer nudos en el cable ni de unirlo a otros
cables. Los cables de alimentación deberán ser
dispuestos de tal forma que la probabilidad de que
sean pisados sea mínima. Una cable de alimentación
dañado podrá causar incendios o descargas eléctricas.
Revise el cable de alimentación está dañado, solicite el
reemplazo del mismo al centro de servicio autorizado
PIONEER más cercano, o a su distribuidor.
---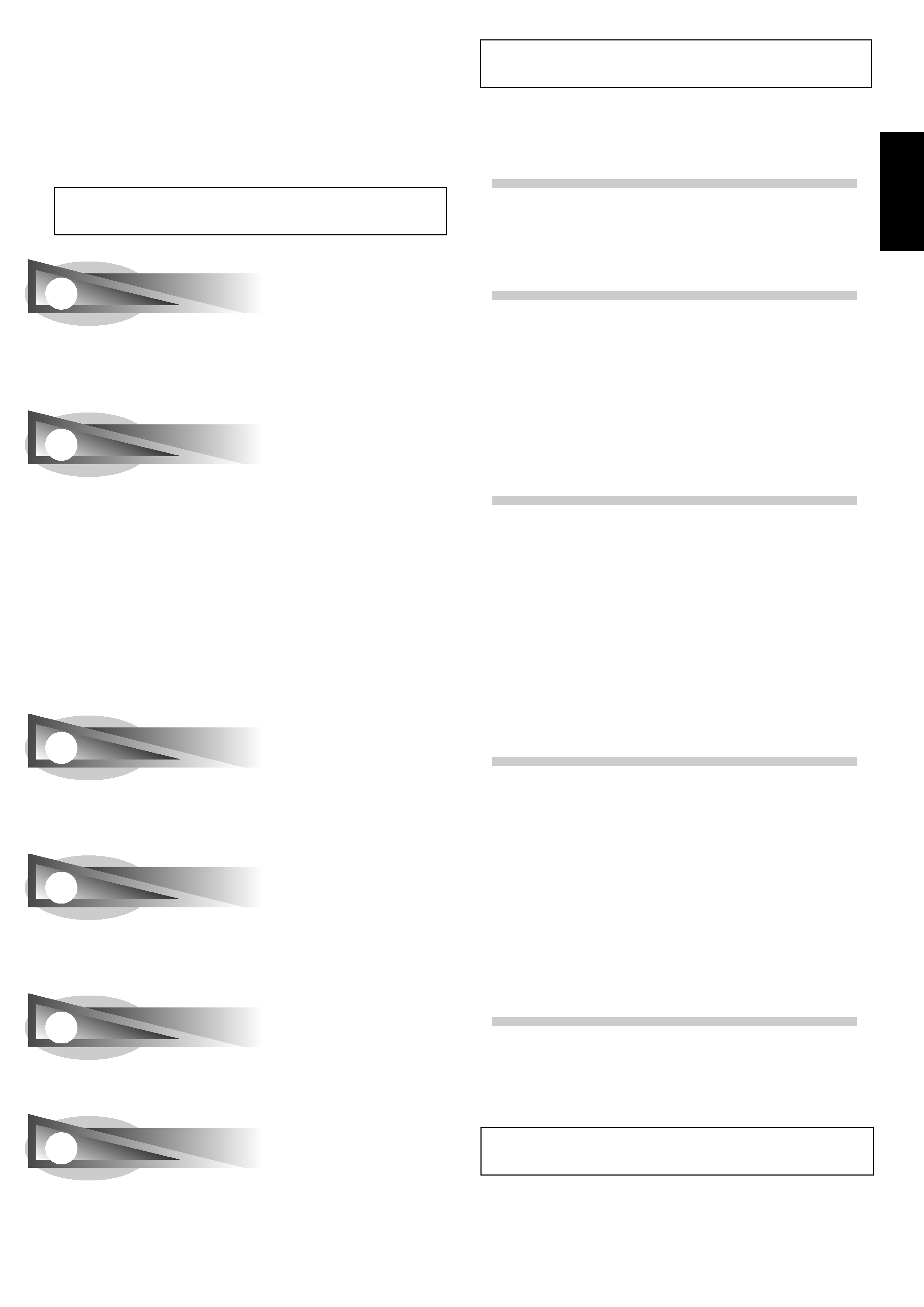 The high-fidelity design features a 24-bit A/D and D/A
converter (96 kHz sampling) and 32-bit DSP, allowing the
addition of effects without lowering the original sound
quality; a relay bypass function has also been adopted.
1) Beat effects [BPM mode]
Equipped with the same automatic BPM counter/beat
effector made popular by the EFX-500. Allows effect
processing on single selected bands in synch with the track
tempo (BPM), for greater expressive possibilities than with
conventional all-band effecters.
2) Beat effects [RHYTHM mode]
This industry-first rhythm effector lets you apply effects in
synch with the rhythm you input yourself.
With the expression of a far wider range of unique effects
compared to previous beat effectors, you have the potential
for a new level of DJ performance.
3 Digital Jog Break Function
The Jog dial allows real-time control of effect sounds. Up to
eight seconds of Jog function can be stored in memory for
automated replay. Up to 49 effects can be demonstrated in
combination with the beat effector.
External MIDI signals (control signals and timing clock
signals) can be used to control the effector, and as a
medium for using the effector to control a sequencer or
A variety of functions can be performed by using the
dedicated digital link cable to connect this unit to a Pioneer
DJ mixer (DJM-1000) with digital link support.
Equipped with digital IN/OUT connectors with 24-bit/96 kHz
sampling, allowing use in studio track creation and other
applications where high sound quality is demanded.
FEATURES ................................................................... 5
CONFIRM ACCESSORIES ........................................... 5
USING BEAT EFFECTS [BPM MODE] ........................ 6
USING BEAT EFFECTS [RHYTHM MODE] ................ 7
USING THE DIGITAL JOG BREAK ............................. 8
USING JOG MEMORY PLAY ...................................... 8
CONNECTIONS ............................................................ 9
Connection Panel ................................................... 9
Basic Connections ............................................... 10
EFFECTS ..................................................................... 12
Beat Effects .......................................................... 12
Digital Jog Break ................................................. 14
Effect Parameters ................................................ 15
CONTROLS AND FUNCTIONS ................................. 16
Control Panel ....................................................... 16
OPERATIONS ............................................................. 19
Adjusting Input Level .......................................... 19
Adjusting Effect Output Level ............................ 19
Selecting Signal Flow ......................................... 19
Selecting Foot Switch Operation ....................... 19
Selecting the Level Meter Display ..................... 19
Digital Link Function ........................................... 19
Bypass Function .................................................. 19
Beat Effects [BPM mode] .................................... 20
Beat Effects [RYHTHM mode] ............................ 21
Digital Jog Break ................................................. 22
Jog Memory ......................................................... 22
MIDI SETTINGS ......................................................... 23
Synchronizing an external sequencer to an
audio signal, or using EFX-1000 operation
data to operate an external sequencer ............. 23
To synchronize beat effects to external
sequencer, or use an external sequencer to
operate the EFX-1000 .......................................... 23
MIDI Implementation Chart ................................ 24
Control Change (CC) Table ................................. 24
Program Change .................................................. 26
About Rhythm Effects ......................................... 26
Snapshot .............................................................. 26
TROUBLESHOOTING ................................................ 27
SPECIFICATIONS ....................................................... 28
BLOCK DIAGRAM .................................................... 160
Operating Instructions ........................................................... 1
Digital link cable ..................................................................... 1
Power cord ............................................................................. 1
Thank you for buying this Pioneer product.
Please read through these operating instructions so you will know
how to operate your model properly. After you have finished
reading the instructions, put them away in a safe place for future
In some countries or regions, the shape of the power plug and
power outlet may sometimes differ from that shown in the
explanatory drawings. However the method of connecting and
operating the unit is the same.
---