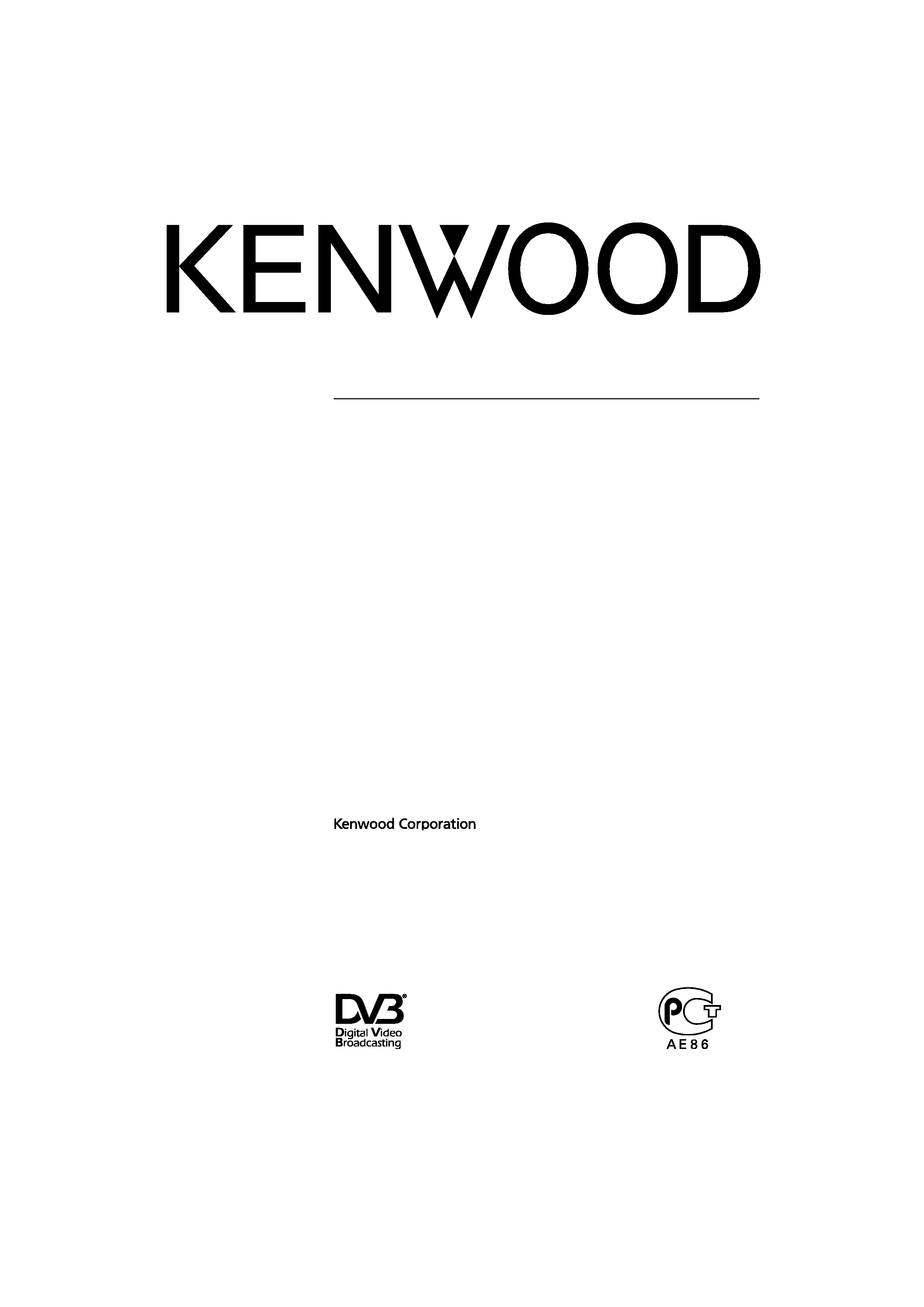 SINTONIZZATORE TV DIGITALE
SINTONIZADOR DE TV DIGITAL
SINTONIZADOR DE TV DIGITAL
---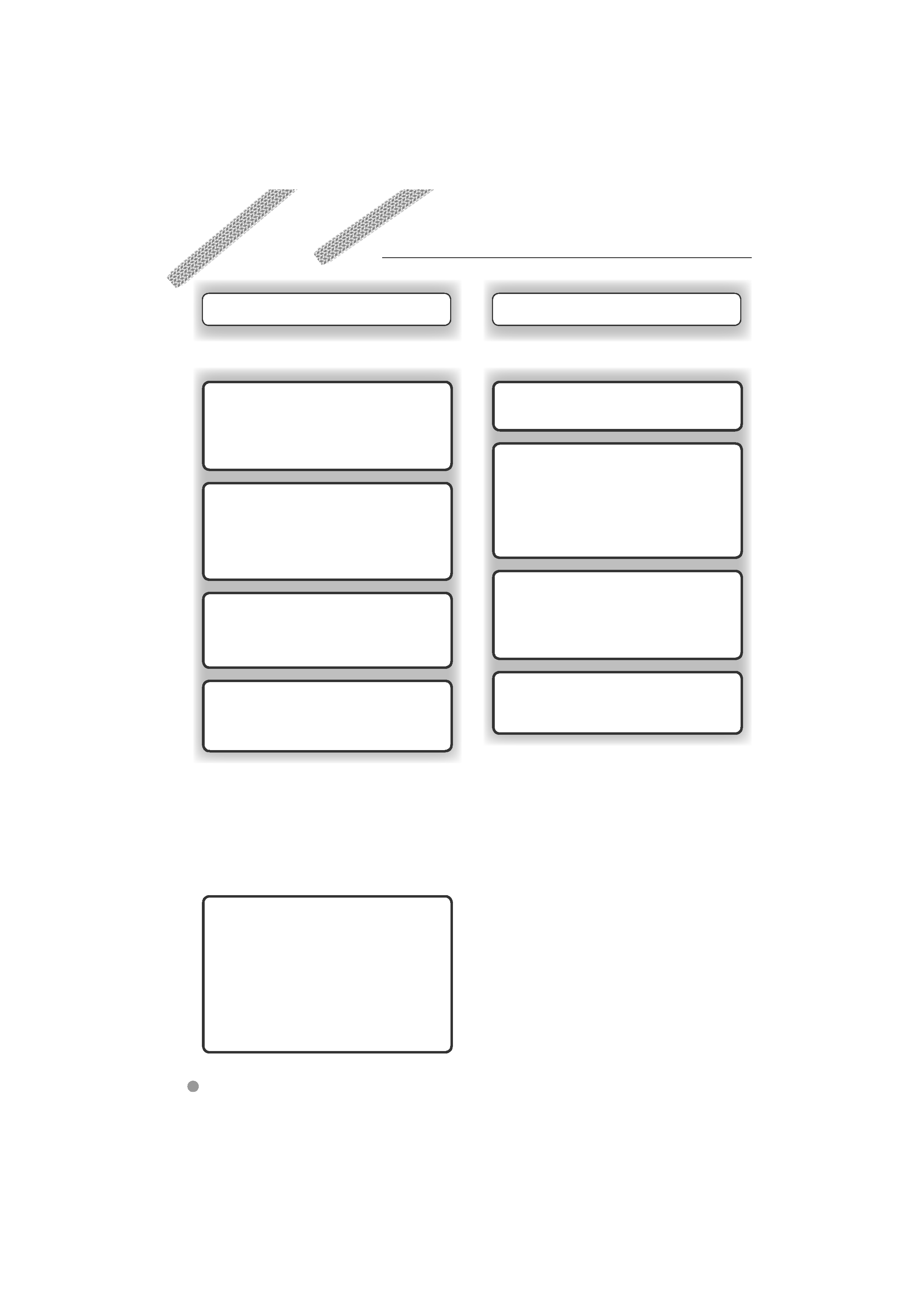 Switching to Digital TV Screen
Functions During Digital TV Screen
Functions During Digital TV Screen
Viewing the Program Guide
Channel Search and Channel List
Searching for currently available station
Manually Searching Station
Selecting a station from Channel List
Restoring to Factory Default
(When connected with DDX7029
Functions When Displaying the
Functions While Displaying the
(When connected with DDX6029
Displaying the Easy Control Panel
Displaying the TV Control screen
Installing the Digital TV Tuner
Installing and Connecting the Remote
(When connected with LZ-760R
Functions While Displaying the
--- · Mounting and wiring this product requires skills and
experience. For safety's sake, leave the mounting
and wiring work to professionals.
· Make sure to ground the unit to a negative 12V DC
· Use only the screws provided or specified for
installation. If you use wrong screws, you could
· If your vehicle's ignition does not have an ACC
position, or if the ignition wire is connected to
a power source with constant voltage such as a
battery wire, the power will not be linked with the
ignition (i.e., it will not turn on and off along with
the ignition). If you want to link the unit's power
with the ignition, connect the ignition wire to a
power source that can be turned on and off with
· If the fuse blows, first make sure the wires aren't
touching to cause a short circuit, then replace the
old fuse with one with the same rating.
· After the unit is installed, check whether the brake
lamps, blinkers, wipers, etc. on the car are working
--- Monitor units that can be connected to this
Unit with RCA video input
· If the unit fails to operate properly, press the Reset
This Product is not installed by the manufacturer
of a vehicle on the production line, nor by the
professional importer of a vehicle into an EU Member
Information on Disposal of Old Electrical
and Electronic Equipment (applicable for
EU countries that have adopted separate
waste collection systems)
Products with the symbol (crossed-out
wheeled bin) cannot be disposed as
Old electrical and electronic equipment
should be recycled at a facility capable
of handling these items and their waste
byproducts. Contact your local authority
for details in locating a recycle facility
nearest to you. Proper recycling and waste
disposal will help conserve resources whilst
preventing detrimental effects on our
health and the environment.
---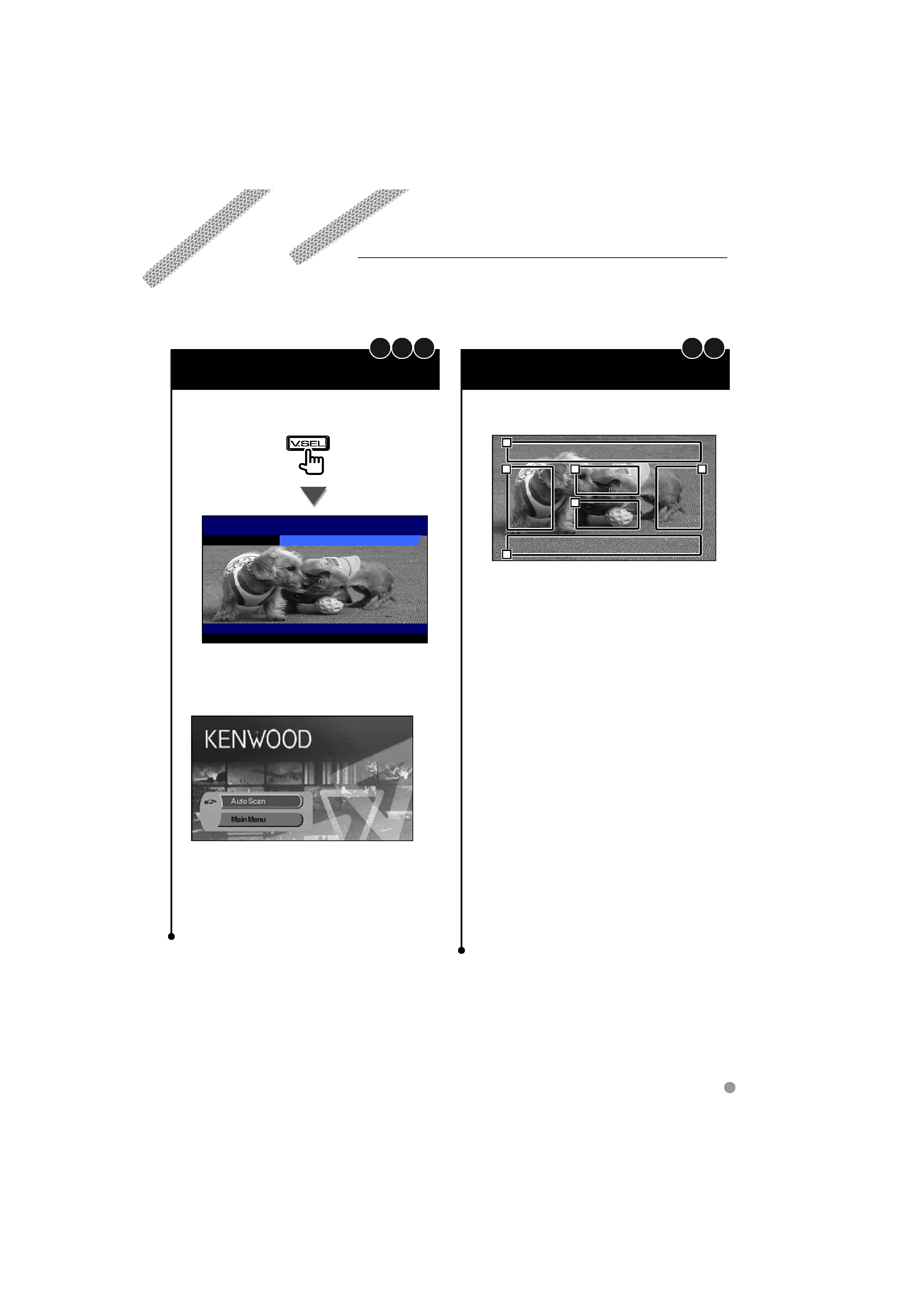 Lets view some digital broadcasts.
Press [V.SEL] on the monitor to switch to Digital
· When you first switch to digital TV broadcasting, a
Welcome Menu appears and Auto Scan starts.
When Auto Scan ends normally, a Channel List
containing channels available at the current location is
created and the first channel is displayed.
· Auto Scan may have been performed already at the
dealer where the unit was installed.
· The display language can be changed (page 13).
Basic functions are available even when the TV
1 Picture Source Display Area
Displays the TV Status, Display Mode, and
AVOUT settings (page 13).
2 Channel Down Search Area
Searches downward and selects the
Searches upward and selects the channel.
4 Menu Control Area (Å group only)
Displays the Menu Control screen (page 11).
5 Information Display Control Area
Turns ON/OFF the display of information
in the Picture Source Display Area
Source Information Display Area
6 Audio Source Information Display Area
· There are four ways to select the desired station.
- By searching for available station
- By selecting from EPG (Electronic Program Guide) (page
- By selecting from the Channel List (page 12)
- By specifying a channel number (page 11)
· You can add the selected channel to the Channel List if it
---