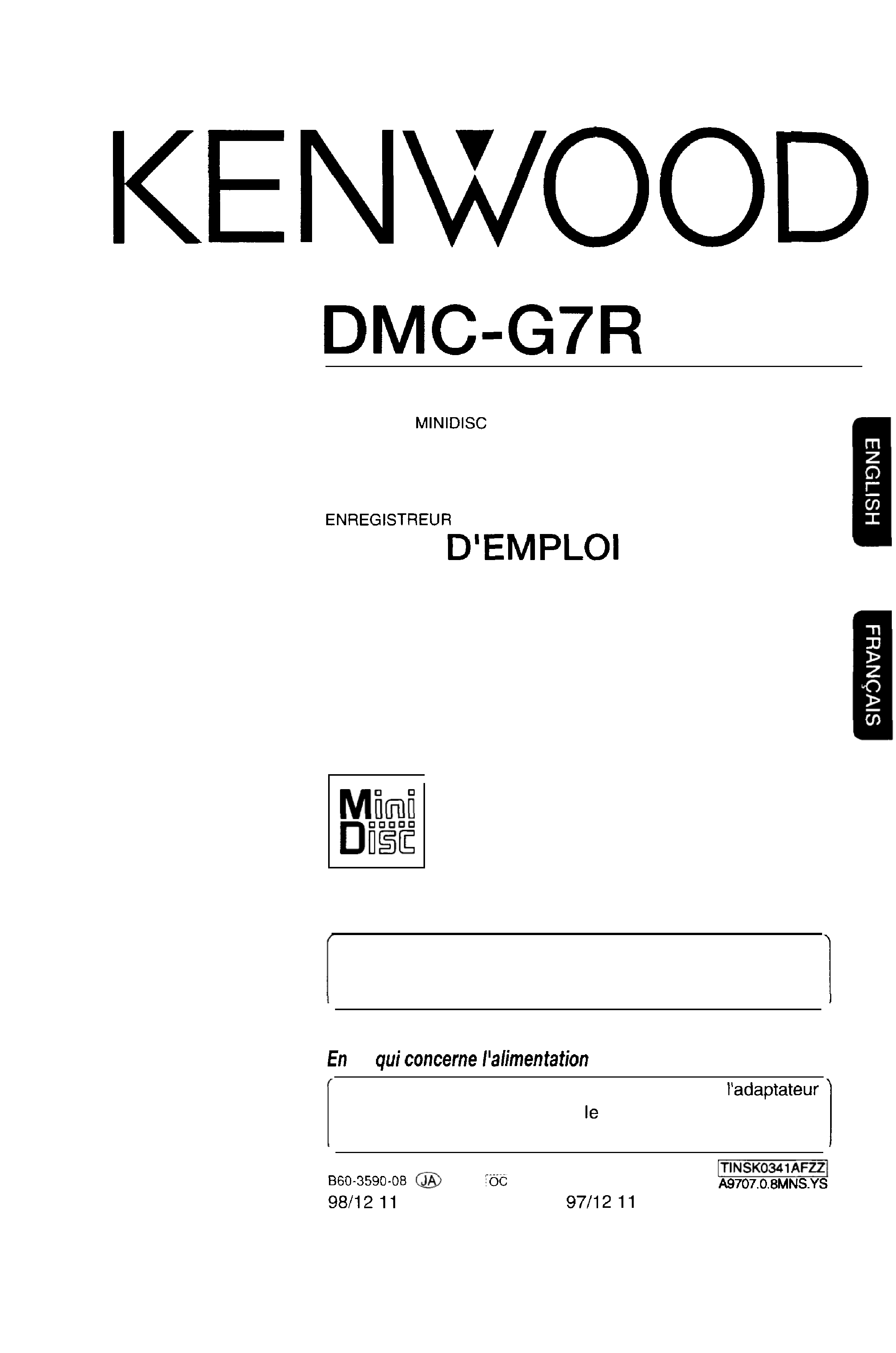 In
regard to the power supply
Do not use a power source other than the specially provided
adaptor or the optional battery case or the optional car
Ne pas utiliser de source d'alimentation autre que
secteur specialement fourni,
bloc-batterie en option ou
I'adaptateur de batterie de voiture en option.
---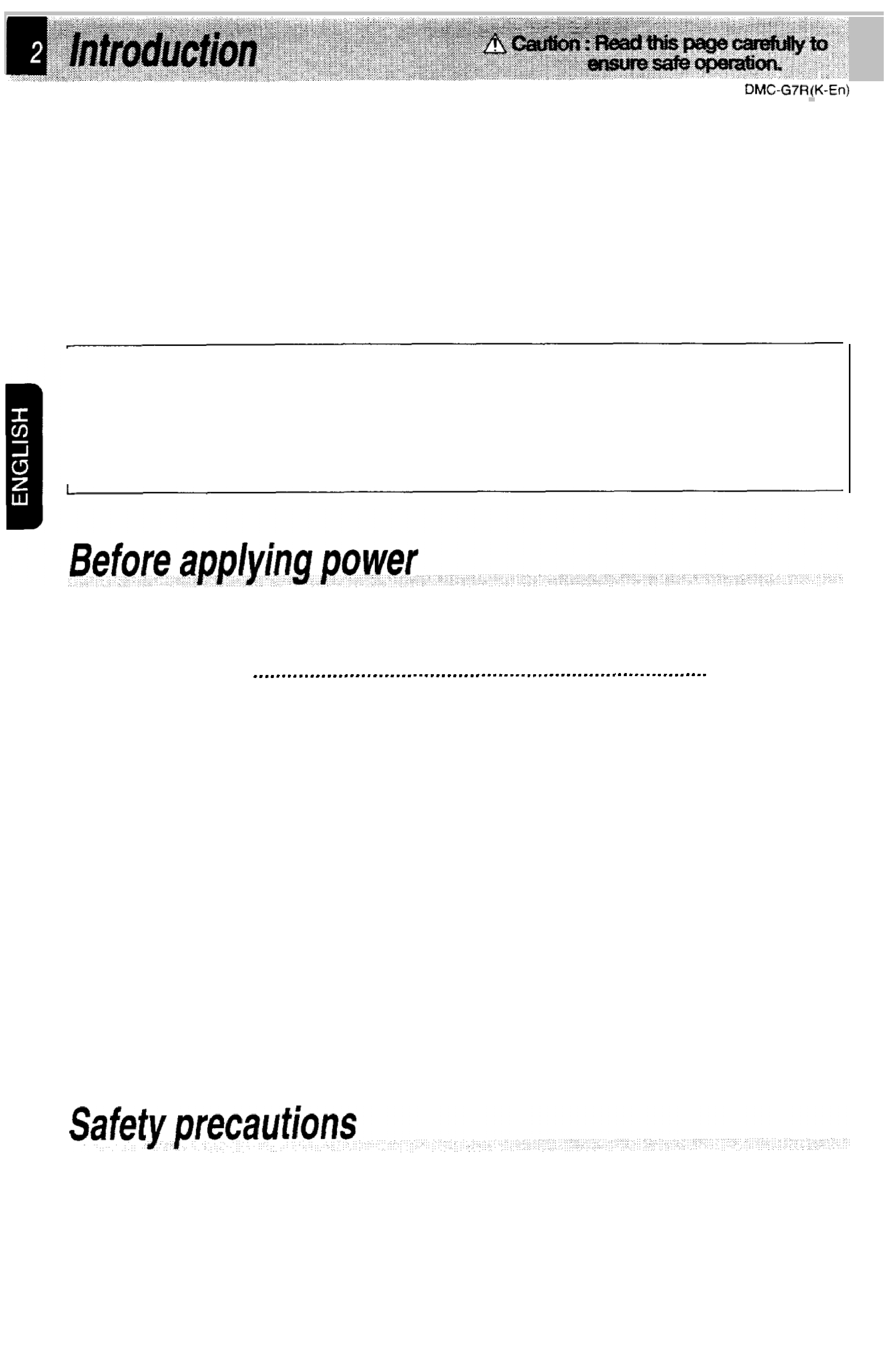 Unpack the unit carefully and make sure that all accessories are put aside so they will not be lost.
Examine the unit for any possibility of shipping damage. If your unit is damaged or fails to operate,
notify your dealer immediately. If your unit was shipped to you directly, notify the shipping company
without delay. Only the consignee (the person or company receiving the unit) can file a claim against
the carrier for shipping damage.
We recommend that you retain the original carton and packing materials for use should you transport
or ship the unit in the future.
Keep this manual handy for future reference.
OF COPYRIGHT TO MAKE COPIES
OR DISCS WITHOUT THE PERMISSION
OF THE COPYRIGHT OWNERS. ANYONE
WISHING TO SHOULD CONTACT THE MECHANICAL COPYRIGHT PROTECTION
OR THE PERFORMING RIGHTS SOCIETY LIMITED.
AC adaptors are designed for operation as follows:
TO PREVENT FIRE OR ELECTRIC SHOCK,
DO
NOT EXPOSE THIS APPLIANCE
TO
---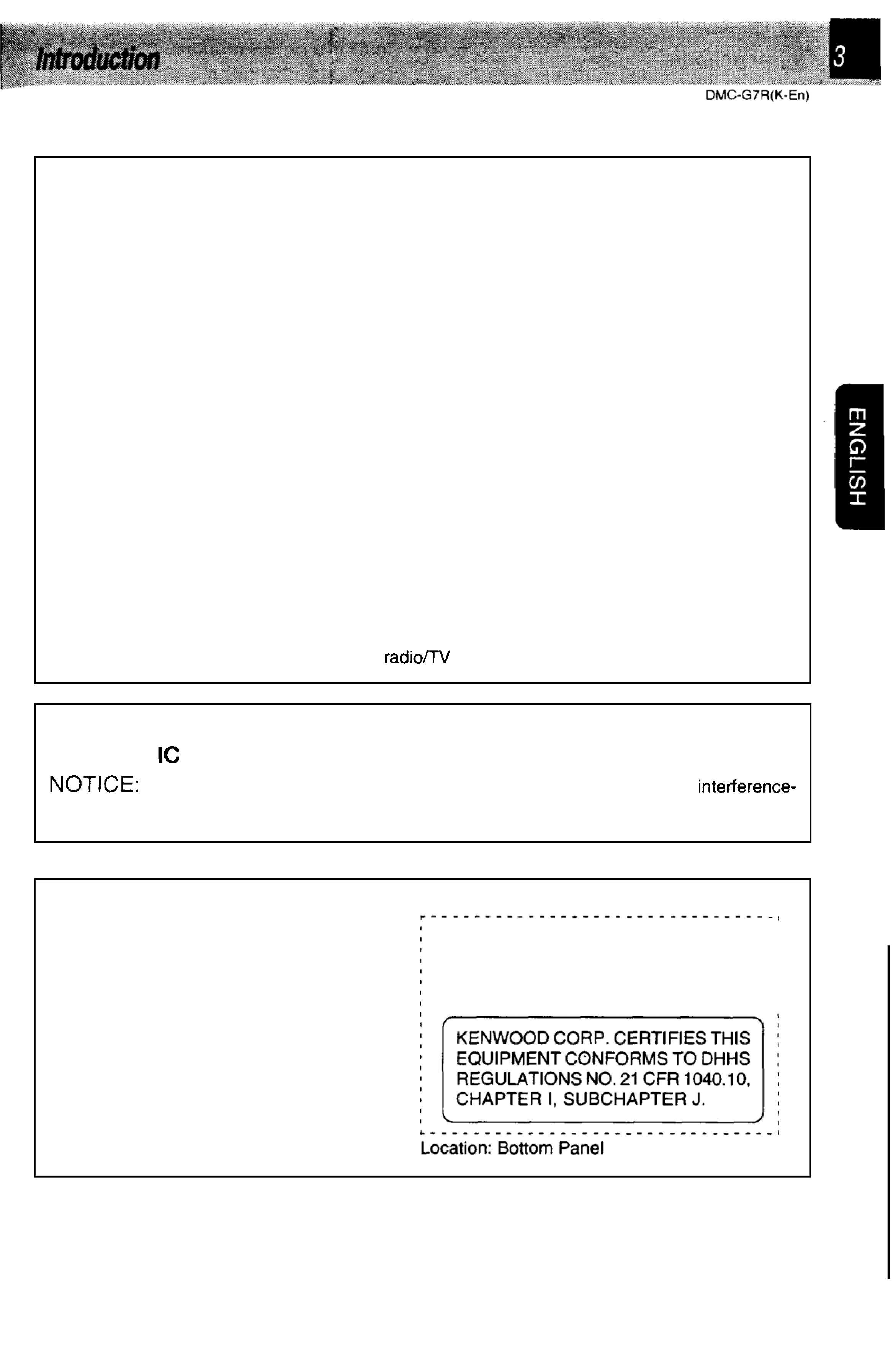 This equipment may generate or use radio frequency energy. Changes or modifica equipment
may cause harmful interference unless the modifications are expressly approved in the instruction
manual. The user could lose the authority to operate this equipment if an unauthorizedchange or
This equipment has been tested
and
found to comply with the limits for a Class
B
digital device,
pursuant to Part 15 of the FCC Rules. These limits are designed to provide reasonable protection
against harmful interference in a residential installation. This equipment may cause harmful
interference to radio communications,
if it is not installed and used in accordance with the
instructions. However, there is
no
guarantee that interference will not occur in a particular
installation. If this equipment does cause harmful interference to radio or television reception,
which can be determined by turning the equipment
off and on, the user is encouraged to try to
correct the interference by one or more of the following measures:
-
- Reorient or relocate the receiving antenna.
-
Increase the separation between the equipment and receiver.
-
- Connect the equipment into an outlet on a circuit different from that to which the receiver is
-
- Consult the dealer or an experienced
This Class B digital apparatus meets all requirements of the Canadian
Caussig Equipment Regulations.
Use of controls or adjustments or performance
of proceduresother than those specified herein
may result in hazardous radiation exposure.
In compliance with Federal Regulations, fol-
lowing are reproductions of labels on, or inside
the product relating to laser product safety.
---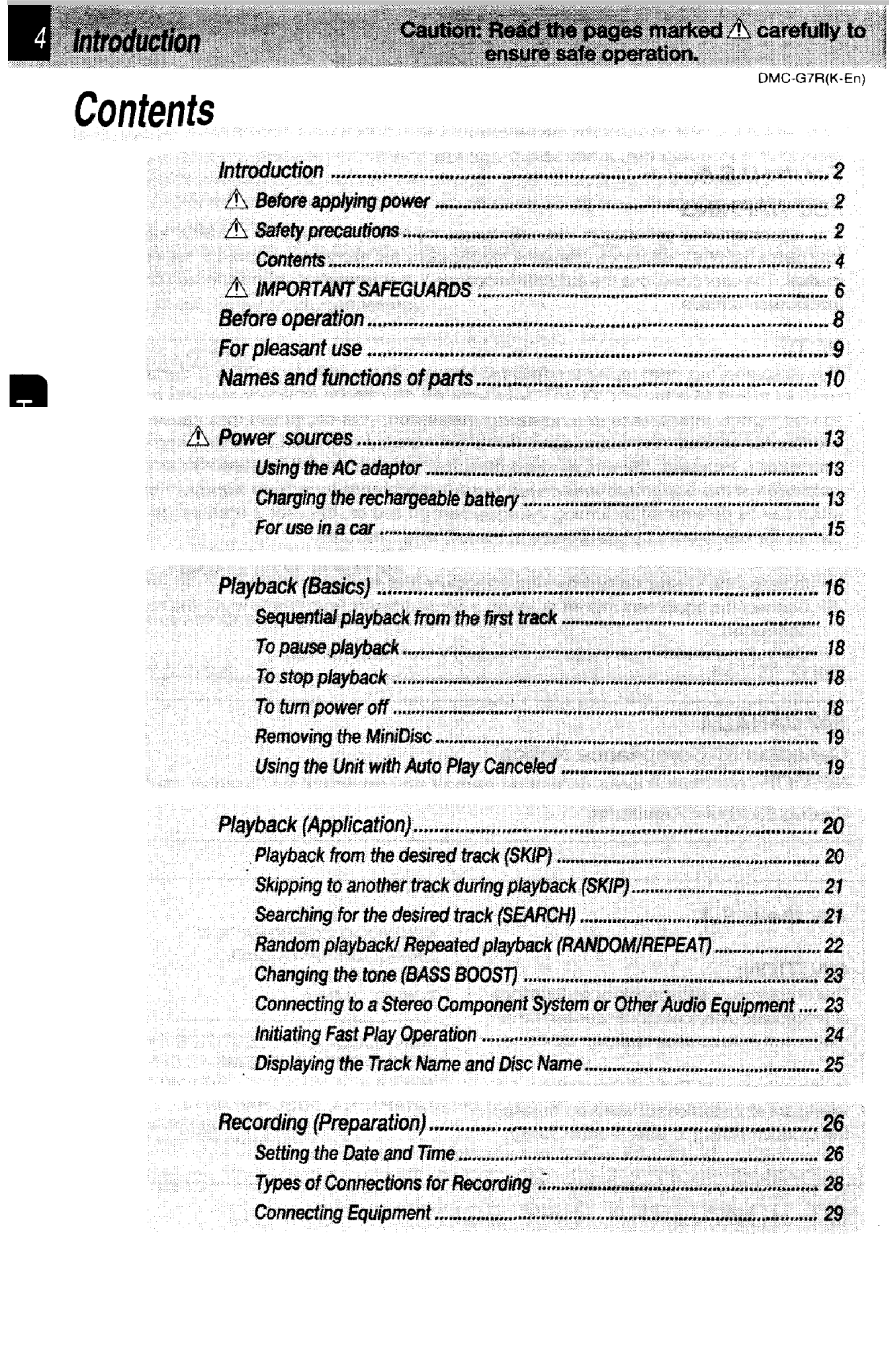 ---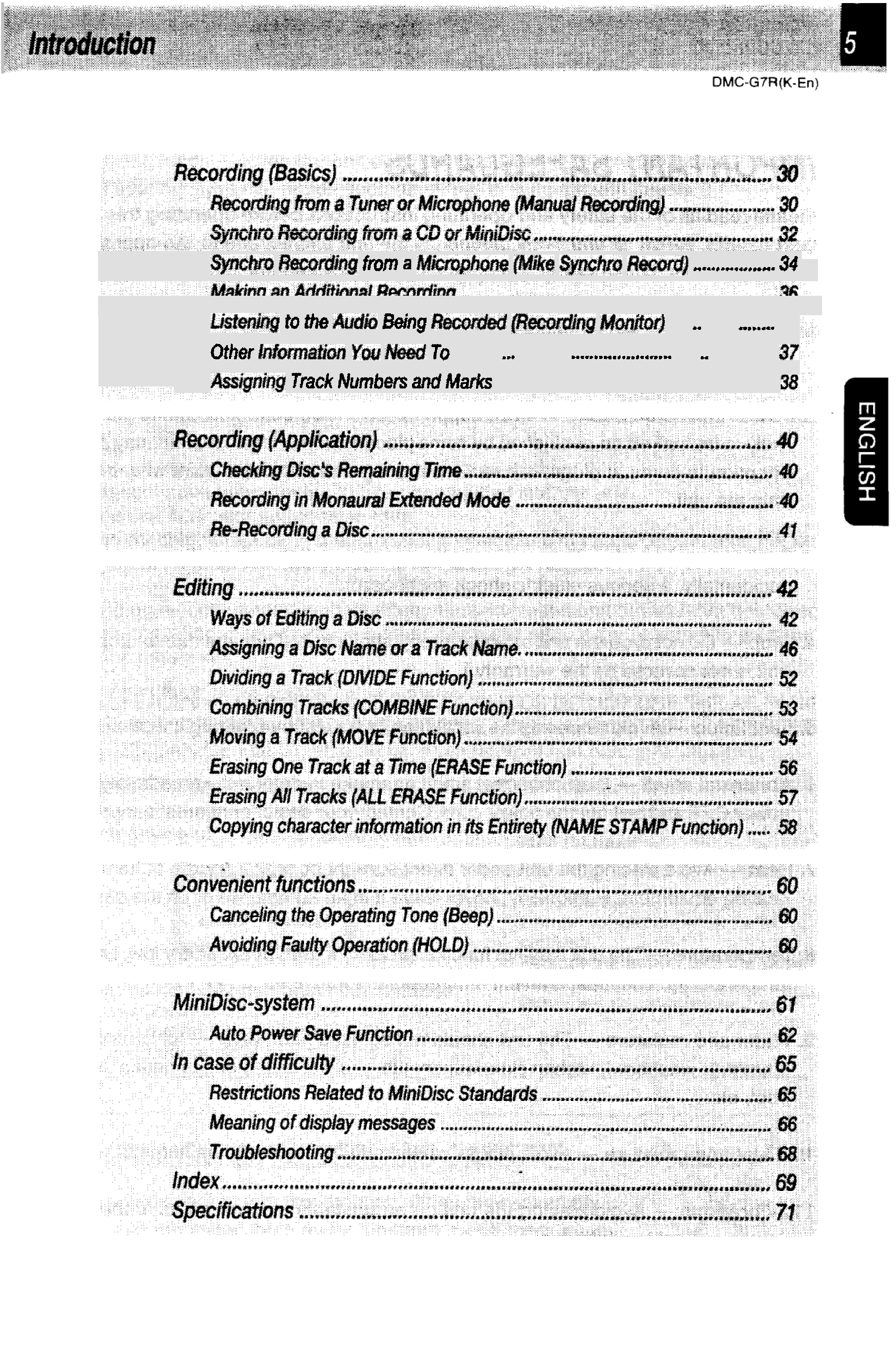 ............................................................
---