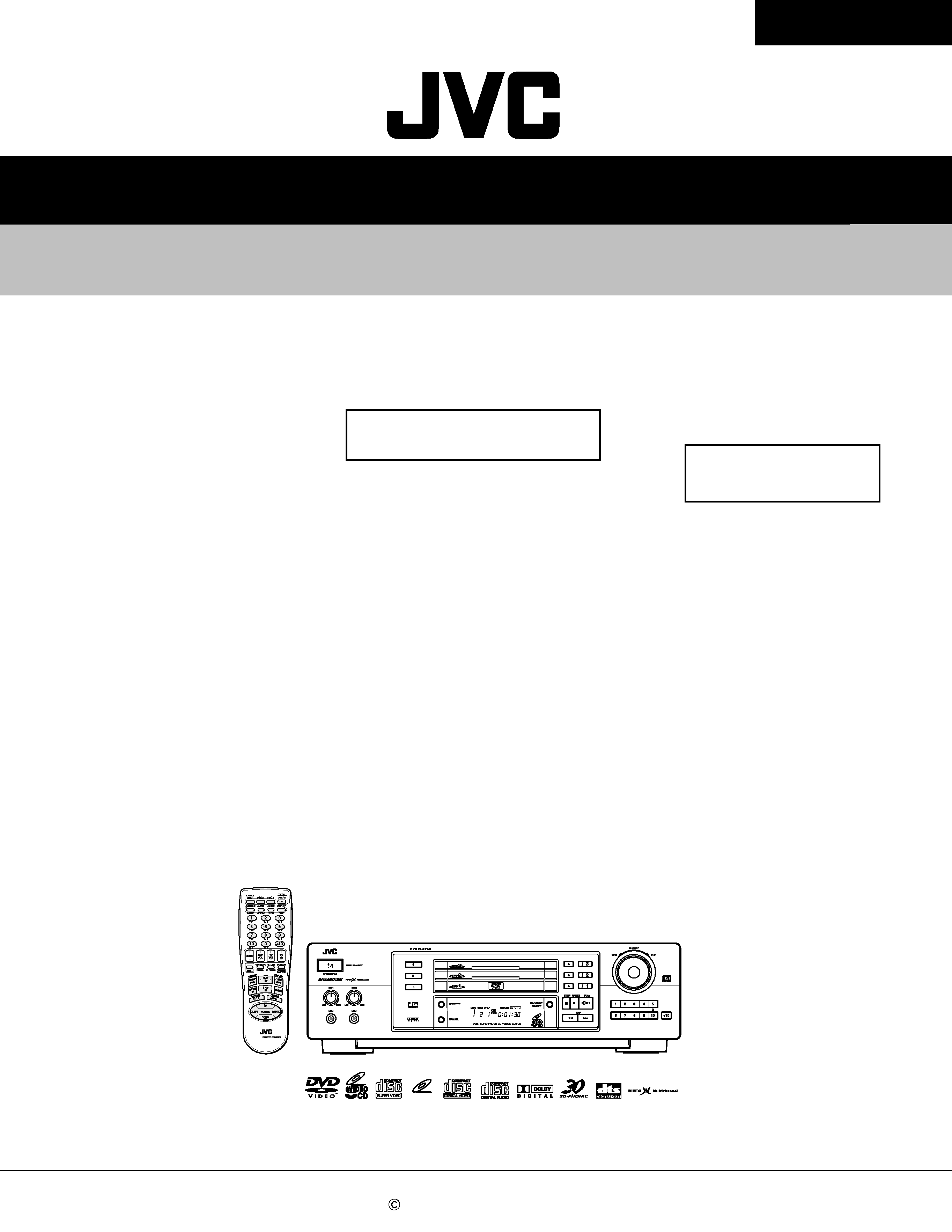 2001 VICTOR COMPANY OF JAPAN, LTD.
This service manual is printed on 100% recycled paper.
This model is the one of the specification from which the version is
newly added to XV-M567GD which has already been put on the market.
Therefore, this service manual is composed only of the change point.
1.Standard schematic diagrams
To distinguish from XV-M567GD which is already, the sticker has been
pasted to rear panel. Please look at the following page in detail.
Please refer to this service manual because the one to have been pasted
the sticker is a Vietnamese specification.
Please refer to the service manual(Issue No.20875 XV-M565BK/XV-M567GD
CD-ROM No.SML200010) which has already been issued for the parts other
than three above-mentioned items (1-3).
---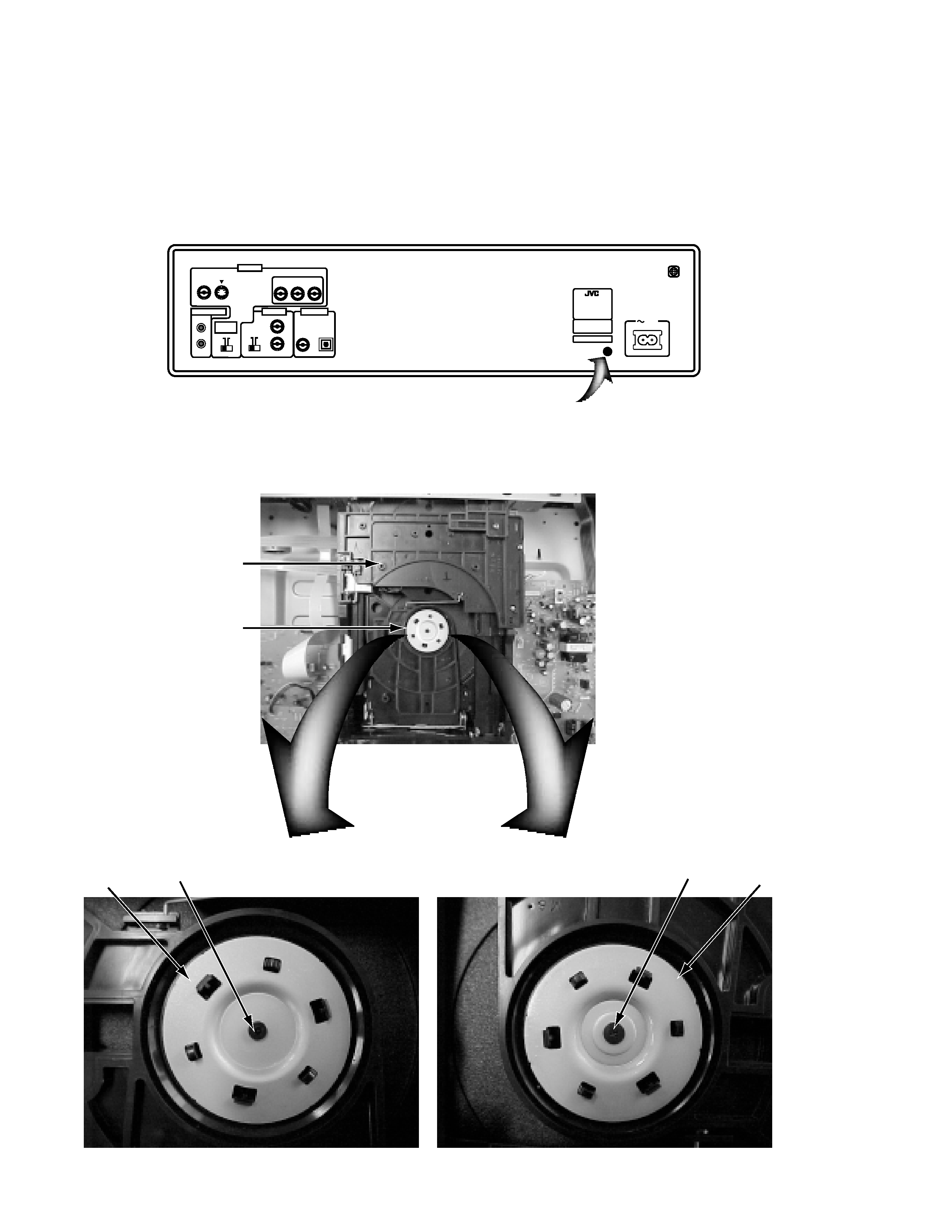 Method of distinction with Vietnamese specification
When a green sticker had been pasted to rear panel, it is a model to which the
vietnamese specification.
Moreover, it is possible to distinguish even by the shape of the clamper.
---

VICTOR COMPANY OF JAPAN, LIMITED
OPTICAL DISC BUSINESS DIV. PERSONAL & MOBILE NETWORK BUSINESS UNIT
AV & MULTIMEDIA COMPANY 1644, Shimotsuruma, Yamato, Kanagawa 242-8514, Japan
---