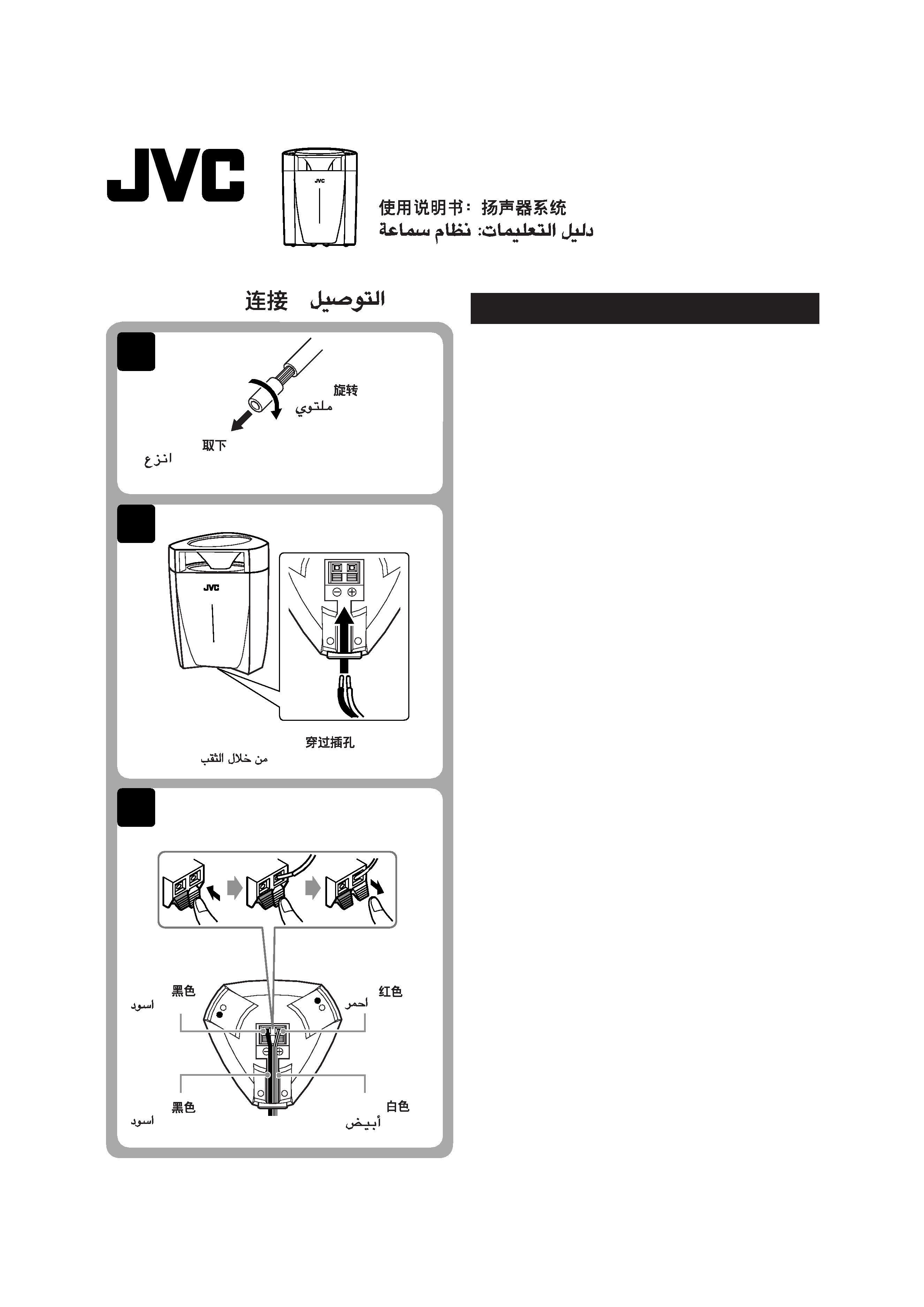 INSTRUCTIONS: SPEAKER SYSTEM
Thank you for purchasing JVC speaker.
Before you begin using the speaker, please read the
SP-SB101 is not magnetically shielded.
If it is located nearby the TV or monitor, it will probably cause
color distortion on the screen.
To avoid this, do not place the speaker nearby the TV or
Be sure to insert the core of the speaker cord fully into the
When installing the speaker on the wall;
· Be sure to have it installed on the wall by a qualified
DO NOT install the speaker on the wall by yourself to avoid
unexpected damage from its falling off the wall due to
incorrect installation or weakness in wall structure.
· Care must be taken in selecting a location for speaker
installation on a wall. Injury to personnel or damage to
equipment may result if the speaker installed interfere with
Design and specifications subject to change without notice.
01-02_SP-SB101_002A_1.p65
---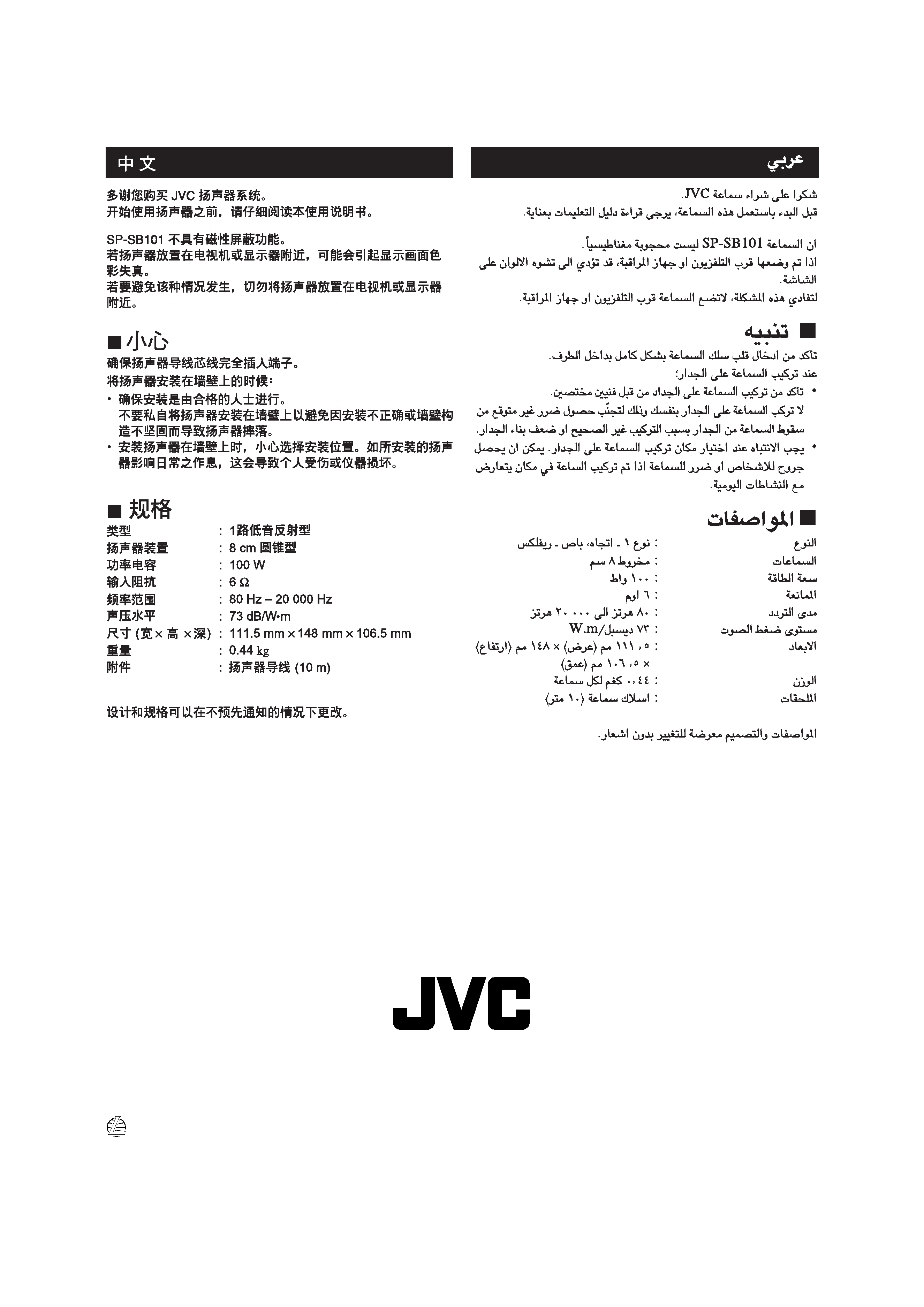 © 2005 Victor Company of Japan, Limited
01-02_SP-SB101_002A_1.p65
---