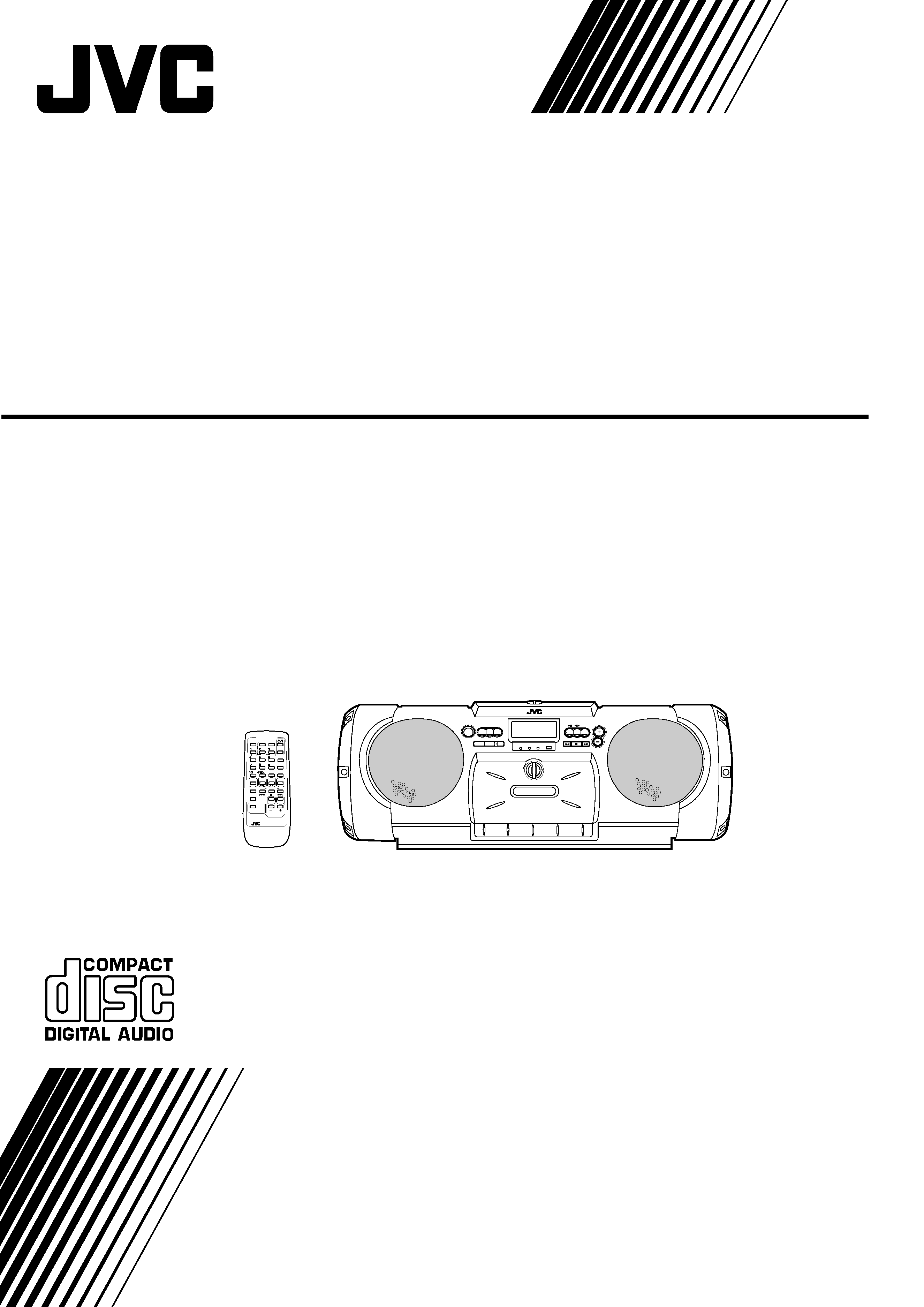 ---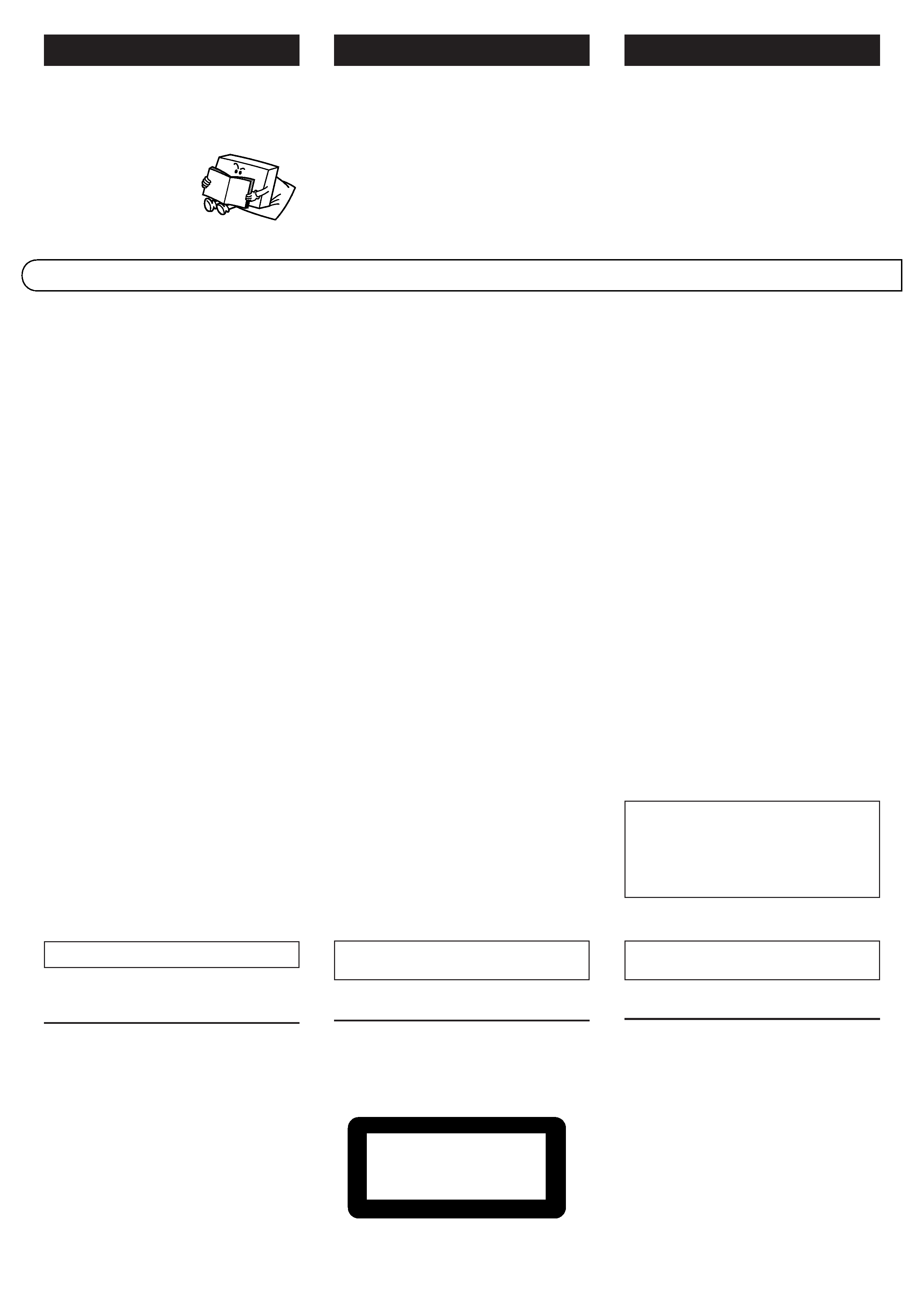 Características .................................... 3
Precauciones de seguridad ............... 4
Precauciones de manipulación ......... 5
Colocación/extracción de la correa
para el hombro .................................... 7
Conexiones .......................................... 7
Alimentación ........................................ 8
Nombres de las partes y sus
funciones ........................................... 11
Unidad de control remoto ................ 13
Conexión/desconexión de la
alimentación ...................................... 15
Volumen, modo de sonido y otros
controles ............................................ 16
Manipulación de CD .......................... 18
Reproducción de CD ......................... 19
Manipulación de cassettes de
cinta .................................................... 23
Reproducción de cassettes ............. 24
Empleo de otra unidad de audio ...... 25
Radiorrecepción ................................ 26
Grabación ........................................... 29
Ajuste del reloj .................................. 32
Operaciones por temporizador ........ 33
Mantenimiento ................................... 37
Detección de problemas ................... 38
Especificaciones ............................... 39
Features ............................................... 3
Safety precautions .............................. 4
Handling precautions ......................... 5
Shoulder strap attachment/
detachment .......................................... 7
Connections ........................................ 7
Power supply ....................................... 8
functions ............................................ 11
Remote control unit .......................... 13
Switching the power on/off .............. 15
Volume, sound mode and other
controls .............................................. 16
Handling CDs. .................................... 18
Playing CDs ....................................... 19
Handling cassette tapes ................... 23
Cassette playback ............................. 24
Using with another audio unit .......... 25
Radio reception ................................. 26
Recording .......................................... 29
Clock adjustment .............................. 32
Timer operations ............................... 33
Maintenance ...................................... 37
Troubleshooting ................................ 38
Specifications .................................... 39
Caratteristiche ..................................... 3
Precauzioni per la sicurezza .............. 4
Precauzioni per l'uso .......................... 5
Montaggio e distacco della tracolla .... 7
Collegamenti ........................................ 7
Alimentazione ...................................... 8
Nomi e funzioni delle parti ............... 11
Unità di telecomando ........................ 13
Accensione e spegnimento .............. 15
Comandi del volume e delle varie
modalità sonore ................................ 16
Maneggio dei CD ............................... 18
Riproduzione di CD ........................... 19
Come trattare le nastrocassette ...... 23
Riproduzione di cassette .................. 24
Uso in congiunzione con un altro
apparecchio audio ............................ 25
Ricezione con la radio ...................... 26
Registrazione ..................................... 29
Regolazione orologio ........................ 32
Funzionamento col timer .................. 33
Manutenzione .................................... 37
Diagnostica ........................................ 38
Dati tecnici ......................................... 39
"Si dichiara che il questo prodotto di marca
JVC è conforme alle prescrizioni del Decreto
Ministeriale n.548 del 28/08/95 pubblicato
sulla Gazzetta Ufficiale della Repubblica
Italiana n.301 del 28/12/95."
Thank you for purchasing this JVC product.
Please read these instructions carefully before
starting operation to be sure to obtain optimum
performance and a longer service life from the
Le agradecemos la adquisición de este producto
de JVC. Por favor lea detenidamente las
instrucciones antes de comenzar la operación
para obtener de esta unidad un rendimiento
óptimo y una vida de servicio más larga.
Grazie per avere acquistato questo prodotto
JVC. Si prega di leggere queste istruzioni con
attenzione prima dell'uso per essere certi di
ottenere prestazioni ottimali ed una lunga durata
Avisos, precauciones y otras
IMPORTANTE PARA PRODUCTOS
REPRODUCCIÓN DE ETIQUETAS
1 ETIQUETA DE CLASIFICACION,
PROVISTA SOBRE LA SUPERFICIE
Avvertenze e precauzioni da
IMPORTANTI PRECAUZIONI PER
RIPRODUZIONE DELLE ETICHETTE
1 ETICHETTA DI CLASSIFICAZIONE
Warnings, Cautions and Others
IMPORTANT FOR LASER PRODUCTS
1 CLASSIFICATION LABEL, PLACED
---

2 WARNING LABEL, PLACED INSIDE
2 ETIQUETA DE ADVERTENCIA,
PEGADA EN EL INTERIOR DE LA
2 ETICHETTA DI AVVERTENZA, SITUATA
ALL'INTERNO DELL'APPARECCHIO
÷ Circuito Active Hyper-Bass (AHB) Pro para
reproducción de sonidos de baja frecuencia.
÷ Circuito Active Clear Sound (ACS) para
reproducción de sonido mejorada
÷ Control de modo de sonido
÷ Operación de un sólo toque (COMPU PLAY)
÷ Unidad de control remoto con 34 teclas que
opera el CD, platina de cassette y las
funciones del sintonizador
÷ Reproducción con salto/Reproducción con
búsqueda/Reproducción repetida/Reproducción
÷ Reproducción programada de 20 pistas como
÷ Mecanismo de cassette con lógica completa
÷ Mecanismo de selección automática de cinta
÷ Las cintas de metal (tipo IV) y las de CrO
2
(tipo II) pueden ser reproducidas para
÷ Capacidad de grabación en cinta de CrO
2
÷ Sintonizador sintetizador digital de 2 bandas
con capacidad para presintonizar 45
estaciones (30 de FM y 15 de AM (OM/OL))
÷ Sintonización por búsqueda/manual
÷ Sintonización automática preajustada
÷ Función de temporizador/reloj
÷ Activación/desactivación del temporizador
con función de volumen preajustable
÷ Temporizador de desconexión que puede ser
ajustado para un máximo de 120 minutos
÷ Jack DC IN de 12 V para batería del automóvil
÷ Circuito professionale AHB (Active Hyper-Bass
= iperbassi attivi) per la riproduzione di suoni a
÷ Circuito ACS (Active Clear Sound = Suono nitido
attivo) per una migliorata riproduzione del suono
÷ Comando delle varie modalità sonore
÷ Funzionamento ad un sol tocco (COMPU PLAY)
÷ Telecomando con 34 tasti, per il comando di
tutte le funzioni del lettore CD, deck a cassette
÷ Riproduzioni a salto, a ricerca, ripetuta e casuale
÷ Riproduzioneprogrammatadisinoadunmassimo
÷ Meccanismo delle cassette a logica totale
÷ Meccanismo di selezione automatica del nastro
÷ Capacità di riproduzione di nastri di metallo (tipo
IV) e al cromo (CrO
2
, tipo II), per una qualità sonora
÷ Capacitàdiregistrazionesunastrialcromo(CrO
2
,
÷ Sintonizzatore digitale a sintetizzazione, a 2
bande e possibilità di predesignazione di 45
stazioni (30 FM e 15 AM (MW/LW))
÷ Sintonizzazione automatica o manuale
÷ Sintonizzazione automatica a stazioni
÷ Funzione dell'ora e del timer
÷ Funzione di attivazione e disattivazione del timer
in relazione ad un certo livello di volume prefissato
÷ Timer per spegnimento a tempo, predisponibile
÷ Presa DC IN 12V per alimentazione tramite
batteria dell'auto (a 12 V)
÷ Active Hyper-Bass (AHB) Pro circuit for low-
frequency sound reproduction
÷ Active Clear Sound (ACS) circuit for enhanced
÷ One-touch operation (COMPU PLAY)
÷ 34-key remote control unit operates all CD,
cassette deck and tuner functions
÷ Skip Play/Search Play/Repeat Play/Random
÷ Programmed play of up to 20 tracks
÷ Full-logic cassette mechanism
÷ Auto tape select mechanism
÷ Metal (type IV) and CrO
2
(type II) tape can be
played back for superior tone quality
÷ CrO
2
(type II) tape recording capability
÷ 2-band digital synthesizer tuner with 45 station
(30 FM and 15 AM (MW/LW)) preset capability
÷ Timer on/off with preset volume function
÷ Sleep timer can be set for up to 120 minutes
÷ DC IN 12 V jack for car battery
interlock failedordefeated.
jalukitus ohitettaessa olet
lasersäteilylle. Älä katso
interlock failedordefeated.
jalukitus ohitettaessa olet
lasersäteilylle. Älä katso
Radiazione laser invisibile quando
l'apparecchio è aperto ed il dispositivo di
sicurezza è guasto o disattivato. Evitare
l'esposizione diretta ai raggi.
superiore. Non vi sono parti adoperabili
dall'utente all'interno di questo apparecchio;
lasciare tutti i controlli a personale qualificato.
ATTENZIONE ­­ L'interruttore
Disinserire la spina del cavo di alimentazione
dalla presa della rete elettrica per staccare
completamente l'alimentazione. L'interruttore
in nessuna posizione stacca la linea di
alimentazione elettrica principale. È possibile il
controllo remoto dell'alimentazione.
Per ridurre il rischio di shock elettrici, incendi,
1. Non togliete viti, coperchi o la scatola.
2. Non esponete l'apparecchio alla
2.PELIGRO: En el interior hay radiación láser
invisible. Evite el contacto directo con el haz.
3.PRECAUCIÓN: No abra la tapa superior. En
el interior de la unidad no existen piezas
reparables por el usuario; deje todo servicio
técnico en manos de personal calificado.
PRECAUCIÓN ­­ Interruptor
Desconectar el cable de alimentación para
desactivar la alimentación totalmente.
Cualquier que sea la posición de ajuste del
, la alimentación no es cortada
completamente. La alimentación puede ser
Para reducir riesgos de choques eléctricos,
No extraiga los tornillos, los cubiertas
No exponga este aparato a la lluvia o
2.DANGER: Invisible laser radiation when open
and interlock failed or defeated. Avoid direct
3.CAUTION: Do not open the top cover. There
are no user serviceable parts inside the unit;
Disconnect the mains plug to shut the power off
switch in any position does
not disconnect the mains line. The power can
To reduce the risk or electrical shocks, fire, etc.:
1. Do not remove screws, covers or
2. Do not expose this appliance to rain or
---

PRECAUCIONES DE SEGURIDAD
PRECAUZIONI PER LA SICUREZZA
When the power cord is connected to a
household AC wall outlet, the power
indicator lights in red indicating the
STANDBY mode (only when AC power is
the power indicator goes out and the
display window lights (when using DC
power, it lights for only 5 seconds).
Collegando il cavo di alimentazione ad una
presa di corrente alternata di rete, la spia di
accensione si illumina in rosso ad indicare
che l'apparecchio si trova in modalità di
attesa (STANDBY). Notare che la spia si
illumina solo in caso di alimentazione a
corrente alternata di rete. Premendo poi il
, la spia di accensione si spegne e
si illumina invece il quadrante delle
indicazioni (in caso di alimentazione a
corrente continua, si illumina solo per 5
When this unit is plugged into an AC wall
outlet, it consumes a small current to
operate the remote control and timer, or to
back up the memory of the microprocessor,
Prevenzione di scosse elettriche, fiamme e
1. Anche quando l'interruttore
posizione di attesa (STANDBY), una piccola
quantità di corrente continua a fluire. Per
risparmiare energia e per ragioni di sicurezza,
scollegare il cavo dell'alimentazione dalla
presa di corrente CA quando si prevede di
non utilizzare l'unità per un periodo
2. Non maneggiare il cavo di alimentazione con
3. Per scollegarsi dalla presa di rete, afferrare
sempre la spina e non il cavo dell'alimentazione.
4. Consultare il rivenditore più vicino quando il
cavo è danneggiato, scollegato o con contatti
5. Non piegare eccessivamente il cavo, non
6. Non modificare il cavo di alimentazione in
7. Per evitare incidenti, non rimuovere viti per
smontare l'unità e non toccare alcun
8. Scollegare il cavo di alimentazione durante
9. Se dell'acqua dovesse penetrare all'interno
dell'unità, scollegare il cavo dell'alimenta-
zione dalla presa di rete e consultare il
10.Non bloccare i fori per la ventilazione dell'unità
che permettono la dissipazione del calore.
Non installare l'unità in un luogo con
Prevención de choques eléctricos, peligro
1. Aunque el botón de alimentación
colocado en STANDBY espera, fluye una
pequeñísima corriente eléctrica. Para ahorrar
energía y por seguridad cuando no utiliza esta
unidad durante un largo período, desconecte
el cordón eléctrico del tomacorriente de CA.
2. No manipule el cordón eléctrico con las
3. Cuando lo desenchufa del tomacorriente de
la pared, sujételo siempre por el enchufe,
4. En caso de que el cordón sea afectado por
daños, desconexión, o falso contacto,
consulte a su agente más cercano.
5. No doble en ángulo agudo el cordón, no jale
del mismo ni lo retuerza.
6. No modifique el cordón eléctrico de ninguna
7. Para evitar accidentes, no extraiga los
tornillos para desarmar la unidad y no toque
8. Desenchufe el cordón eléctrico cuando
haya posibilidad de caída de rayos.
9. Si se introduce agua dentro de la unidad,
desenchufe el cordón eléctrico del
tomacorriente y consulte a su agente.
10.No bloquee los orificios de ventilación de la
unidad que permiten el escape de calor.
No instale la unidad en un lugar mal ventilado.
Prevention of Electric Shocks, Fire Hazards
STANDBY, a very small current will flow. To
save power and for safety when not using
the unit for an extended period of time,
disconnect the power cord from the
2. Do not handle the power cord with wet hands.
3. When unplugging from the wall outlet, always
grasp and pull the plug, not the power cord.
4. Consult your nearest dealer when damage,
disconnection, or contact failure affects the
5. Do not bend the cord severely, or pull or twist
6. Do not modify the power cord in any manner.
7. To avoid accidents, do not remove screws
to disassemble the unit and do not touch
anything inside the unit.
8. Unplug the power cord when there is a
possibility of lightning.
9. If water gets inside the unit, unplug the power
cord from the outlet and consult your dealer.
10.Do not block the unit's ventilation holes that
Do not install the unit in a badly ventilated
Se l'apparecchio si trova collegato ad una
presa di corrente alternata di rote, esso
consuma una piccola quantità di corrente per
il funzionamento del telecomando e del timer
o per il mantenimento della memoria del
microprocessore anche quando il tasto
Cuando se conecta el cordón eléctrico al
tomacor riente de CA de pared, el
indicador de alimentación se enciende en
rojo indicando el modo STANDBY (sólo
cuand se usa alimentación de CA).
indicador de alimentación se apaga y se
enciende la ventanilla de indicación
(cuando utilice la alimentación de CC, la
ventanilla se enciende solamente durante
Esta unidad consume una pequeña
corriente cuando se la conecta a un
tomacorriente de CA de pared, para hacer
funcionar el controlador remoto y el
temporizador, o para apoyo de la memoria
del microprocesador, aún cuando se haya
---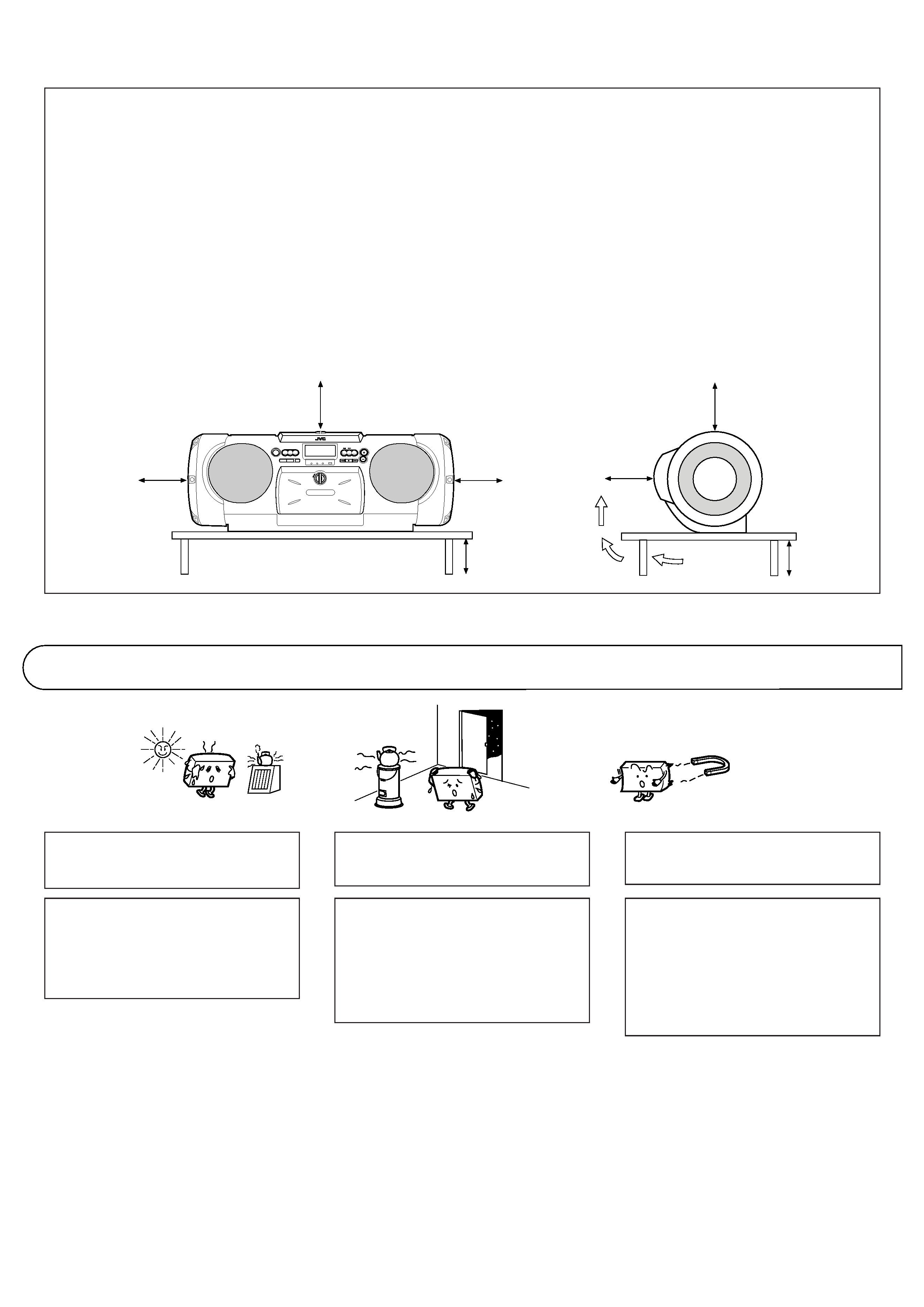 To avoid risk of electric shock and fire, and to
prevent damage, locate the apparatus as
No obstructions and open spacing.
No obstructions should be placed in the
areas shown by the dimensions below.
Place on a level surface. Maintain an
adequate air path for ventilation by placing
on a table with a height of 10 cm or more.
Para evitar el riesgo de descargas eléctricas e
incendio y prevenir posibles daños, instale el
equipo en un lugar que cumpla los siguientes
Sin obstrucciones, espacio abierto.
2. Lados/Parte superior/Parte posterior:
No debe haver ninguna obstrucción en las
áreas mostradas por las dimensiones de la
Sitúe el equipo sobre una super ficie
nivelada. Mantenga un espacio adecuado
para permitir el paso del aire y una correcta
ventilación, situando el equipo sobre una
mesa de 10 o más cm de altura.
Per evitare rischi di scosse elettriche e fiamme,
installare l'apparecchio come indicato di
Nessun ostacolo e spazio aperto.
2. Lati sinistro e destro/superiore/posteriore:
Nessun ostacolo deve essere posto
nell'area indicata dalle dimensioni riportate
Posizionare su di una superficie a livello.
Mantenere un percorso adeguato per la
ventilazione utilizzando una tavola con
un'altezza di 10 cm o più.
÷ When abnormal operation occurs
* Unplug the AC power cord from the AC
wall outlet and remove all the batteries.
Then reload the batteries after a few
minutes, reconnect the AC power cord
Do not use this unit in direct sunlight where
it would be exposed to high temperatures
÷ Cuando ocurre una falla de
* Desenchufe el cordón de CA del
tomacorriente de pared y extraiga
todas las pilas. Luego recoloque las
pilas después de transcurridos unos
pocos minutos; reconecte el cordón de
CA y conecte ON la alimentación.
No utilice esta unidad bajo la luz directa
del sol donde podría quedar expuesta a
temperaturas superiores a 40°C.
Non utilizzare questa unità in luoghi esposti
alla luce solare diretta dove la temperatura
÷ Se l'unità non funziona normalmente
* In caso di disfunzioni dell'apparecchio
Staccare il cavo di alimentazione dalla
presa di corrente alternata di rete e
togliere tutte le batterie dall'interno
dell'apparecchio.Attendere alcuni minuti,
reinserire le batterie, ricollegare il cavo
di alimentazione alla presa di corrente di
rete e riaccendere l'apparecchio
1. Evitare l'installazione nei luoghi indicati
÷ Dove l'unità può essere soggetta a vibrazioni.
÷ In luoghi eccessivamente umidi come una
÷ Dove è possibile la magnetizzazione da
parte di un magnete o di un diffusore.
2. Fare attenzione alla polvere
Accertarsi di chiudere lo sportello del CD in
modo che la polvere non si depositi sulla
1. Evite instalarla en los siguientes lugares
÷ Donde pueda ser sujeta a vibraciones.
÷ Donde haya humedad excesiva, tal como
÷ Donde pueda ser magnetizada por un
2. Preste atención al polvo
Asegúrese de cerrar la puerta del CD para
que el polvo no se deposite sobre la lente.
1. Avoid installing in the following places
÷ Where it could be subject to vibrations.
÷ Where it is excessively humid, such as in
÷ Where it could be magnetized by a magnet
Be sure to close the CD door so that dust
does not collect on the lens.
---