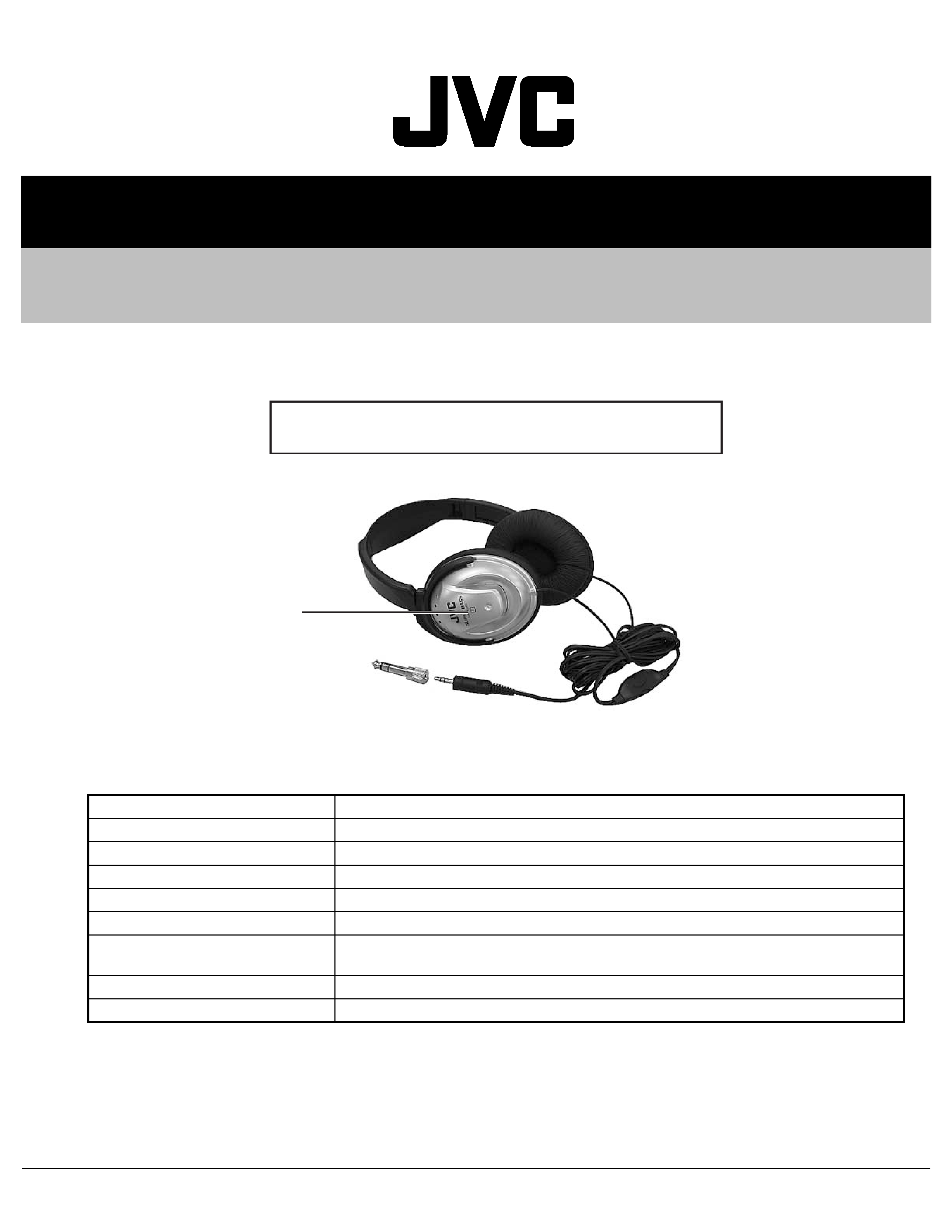 COPYRIGHT © 2003 VICTOR COMPANY OF JAPAN, LIMITED
Design and specifications subject to change without notice.
3m (9.8ft) with 3.5mm dia.stereo miniplug
120g (4.23oz) without cord
Plug adaptor (converts stereo miniplug to stereo phone plug)
The " Product Exchange System" is applicable to this product.
For limited spare parts, refer to the parts list.
---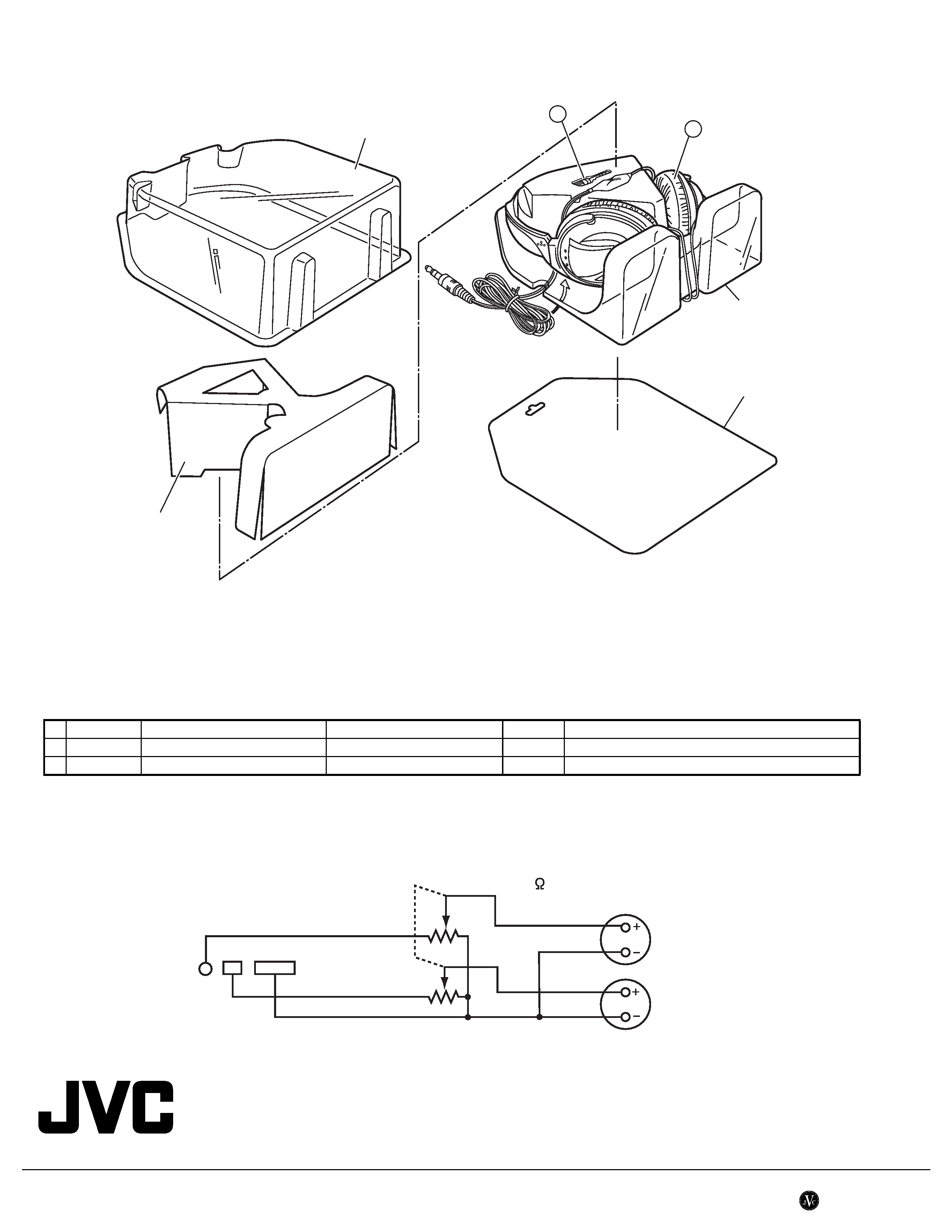 AV & MULTIMEDIA COMPANY ACCESSORIES CATEGORY 1644, Shimotsuruma, Yamato, Kanagawa 242-8514, Japan
VICTOR COMPANY OF JAPAN, LIMITED
* Parts marked () are safety parts. When replacing, be sure to use the specifide one.
Note: These parts which was marked * ( Blister cover / Blister
tray / Decorated sheet and rear sheet ) will not be able to
supply as our service parts.
Because the blister cover and rear sheet cover together
of this package are adhered by glue.
3.5mm dia. Stereo Miniplug
---