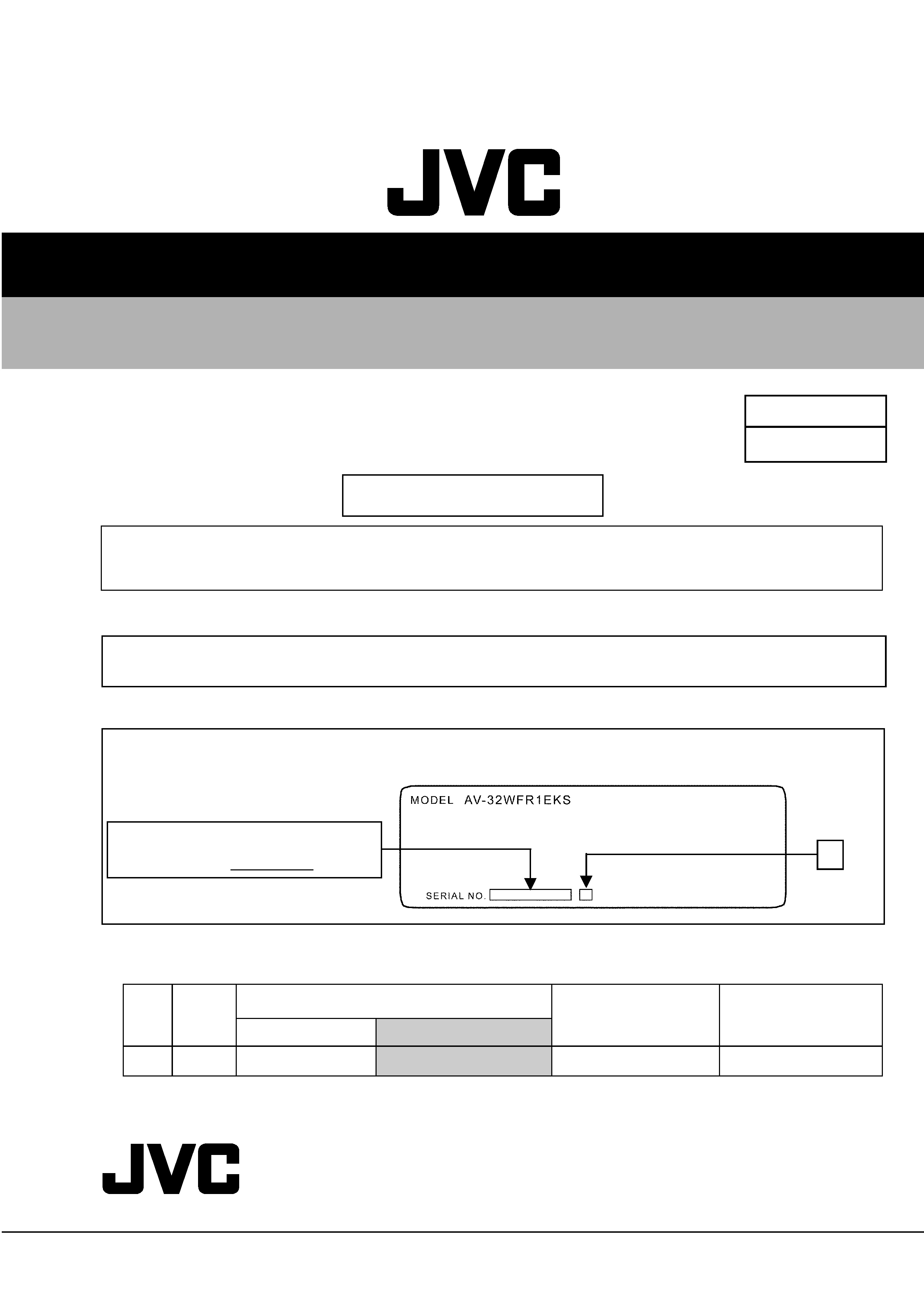 COPYRIGHT © 2002 VICTOR COMPANY OF JAPAN, LTD.
As for AV-32WFR1EKS/C, PICTURE TUBE was changed. Therefore, this service manual describes
only the NEW PICTURE TUBE parts No.. For details other than those described in this manual,
please refer to the AV-32WFR1EKS/C model service manual (No.51695G, Oct. 2001).
Since the picture tube was changed, we have issued this SERVICE MANUAL.
It applies to the models after the serial number "06771396".
A suffix "C" is added to the serial No. at the Rating label and Euro label, respectively.
It applies to the models after the
VICTOR COMPANY OF JAPAN, LIMITED
HOME AV NETWORK BUSINESS UNIT
12, 3-chome, Moriya-cho, Kanagawa-ku, Yokohama, Kanagawa-prefecture, 221-8528, Japan
---