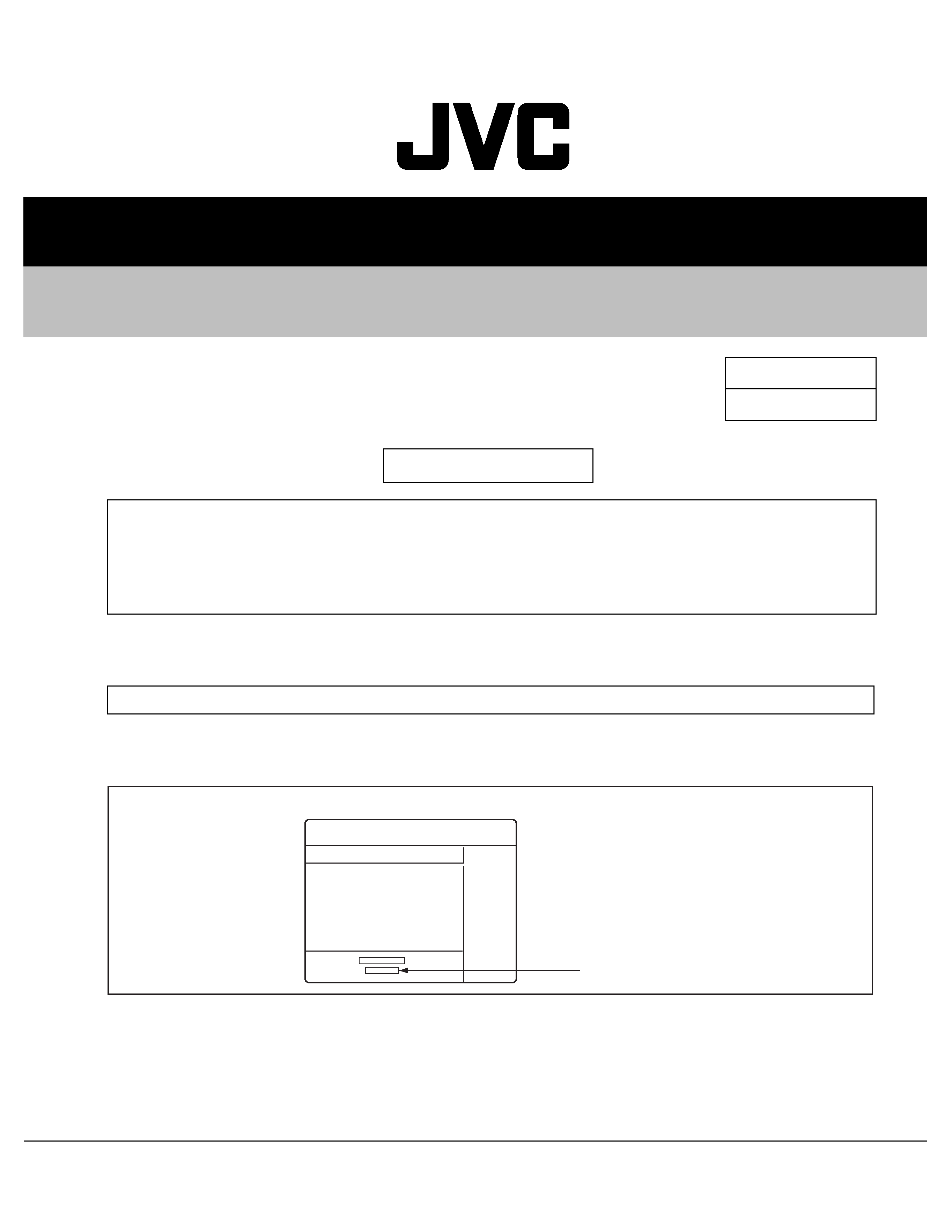 COPYRIGHT © 2002 VICTOR COMPANY OF JAPAN, LTD.
The following items for the AV32T20EPS/A model were changed partly from AV32T20EPS model.
Therefore, this service manual describes only the items which differ from those of the AV32T20EPS model
For details other than those described in this manual, please refer to the AV32T20EPS model service
manual (No.51943, Apr.2002).
Since the picture tube was changed, we have issued the SERVICE MANUAL for AV32T20EPS/A.
"AV32T20EPS/A" is added to the serial No. under at the Rating label.
---

AV & MULTIMEDIA COMPANY DISPLAY CATEGORY 12, 3-chome, Moriya-cho, kanagawa-ku, Yokohama, kanagawa-prefecture, 221-8528, Japan
VICTOR COMPANY OF JAPAN, LIMITED
USING P.W.BOARD
(Page 32)
PRINTING WIRING BOARD PARTS LIST
MAIN P.W. BOARD ASS'Y (Page 36~38)
POWER & DEF P.W. BOARD ASS'Y (Page 39~40)
Inc. DY, PC MAGNET, WEDGE
QMFZ034-5R0Z-J1 QMFZ049-4R0Z-E
---