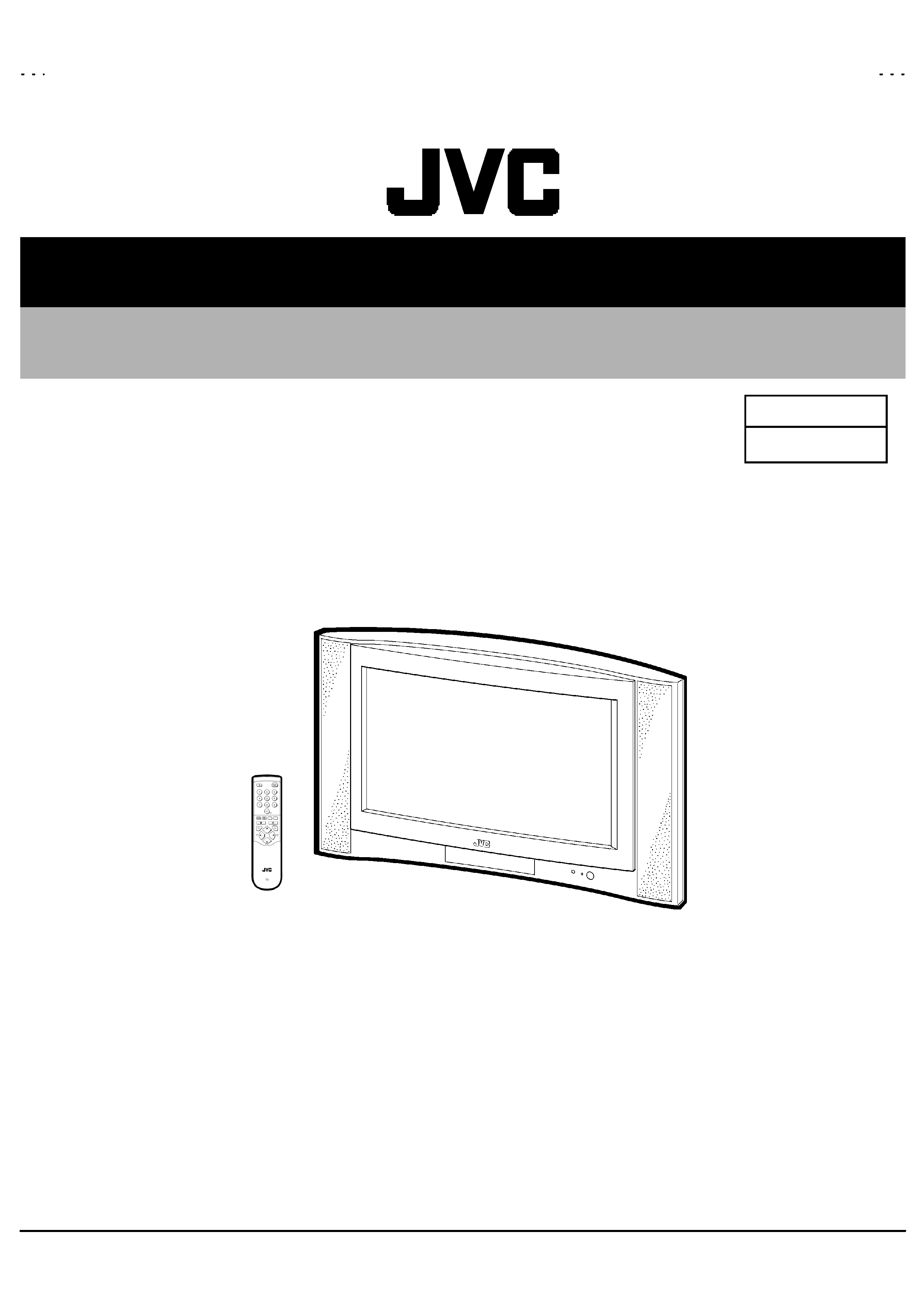 COPYRIGHT © 2002 VICTOR COMPANY OF JAPAN, LTD.
SPECIFIC SERVICE INSTRUCTIONS
---

AV28T25EKS / AV28T 25EKB / AV28T55EKS
VIF Carrier 38.9MHz ( I )
SIF Carrier 32.9MHz ( 6.0MHz:I )
Visible size : 66cm, Meas ured diagonally
Au dio (L/R) 500mVrms( -4dBs ), High Impedance ( RCA pin jack )
S / Video Y : 1V
p-p
POSITIVE (Negative sync Provided, when terminated with 75)
C : 0.286V
p-p
(Burst signal, when terminated with 75)
01Vrms, Low Impedance (RCA pin jack×2)
Stereo mini jac k (3.5mm )
RM-C55H-1C(AV28T25EKS/AV28T55EKS)
RM-C55H-1C (AAA/R03 dry battery×2)
Design & specifications are subject to change without notice
.
---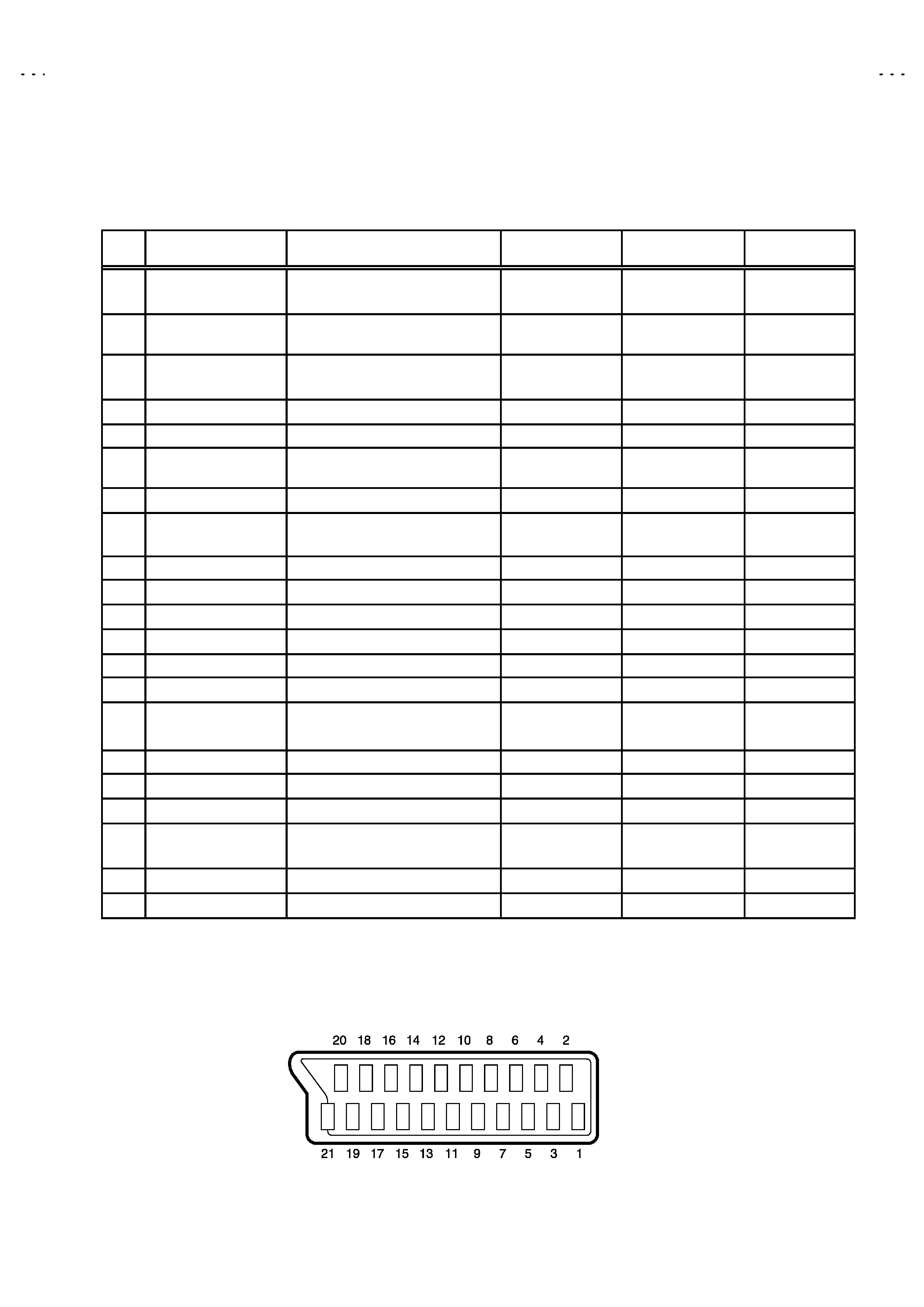 21-pin Euro connector (SCART socket) : EXT-1 / EXT-2 / EXT-3
(P-P= Peak to Peak, S-W= Sync tip to white peak, B-W= Blanking to white peak)
Low : 0-3V, High : 8-12V, High
Low : 0 - 0.4, High : 1 - 3V, 75
1V
P-P
(Negative going sync ), 75
P-P
(Negative going sync ), 75
---

1. The design of this product c ontains special hardware and many
circuits and components specially for safety purposes. For
continued protection, no changes should be made to the original
design unless authorized in writing by the manufacturer.
Replacement parts must be identic al to thos e used in the original
circuits. Service should be performed by qualified pers onnel
2. Alterations of the design or circ uitry of the product should not be
made. Any design alterations or additions will void the
manufacturer's warranty and will further relieve the manufacturer
of responsibility for personal injury or property damage resulting
3. Many electrical and mechanical parts in the product have special
safety-related characteristics. Thes e characteristics are often not
evident from visual inspection nor c an the protection afforded by
them necess ary be obtained by using replac ement c omponents
rated for higher voltage, wattage, etc. Replacement parts whic h
have these special safety c harac teristic s are identified in the
Parts List of Service Manual. Electrical components having suc h
features are identified by shading on the schematic s and by (!)
on the Parts List in the Service Manual. The use of a substitute
characteristics as the recommended replacement part shown in
the Parts List of Service Manual may cause shock, fire, or other
4. The leads in the products are routed and dressed with ties,
clamps, tubing's, barriers and the like to be s eparated from live
parts, high temperature parts, moving parts and / or sharp edges
for the prevention of electric shock and fire hazard. When
service is required, the original lead routing and dress should be
observed, and it should be confirmed that they have been
returned to normal, after re-assembling.
1. The equipment has been designed and manufactured to meet international safety standards.
2. It is the legal responsibility of the repairer to ensure that thes e s afety standards are maintained.
3. Repairs must be made in acc ordance with the relevant safety standards .
4. It is essential that safety critical c omponents are replac ed by approved parts.
5. If mains voltage selec tor is provided, check s etting for local voltage.
---

" By preferenc e, users can select the picture size from REGULAR,
PANORAMIC, FULL, 14:9 ZOOM, 16:9 ZOOM, 16:9 ZOOM SUB
TITLE modes. When the TV unit received WSS picture signal, the
picture can be changed to 16:9 ZOOM mode automatic ally.
The TELETEXT SYSTEM has a built-in FASTEXT, and WST
Becaus e this TV unit corresponds to multiplex broadcast, users
can enjoy music programs and s porting events with live realism.
In addition, BILINGUAL programs can be heard in their original
" Users can make VCR dubbing of picture and sound by controlling
the AV selec tor to select an optional sourc e at the EXT-2 output
---