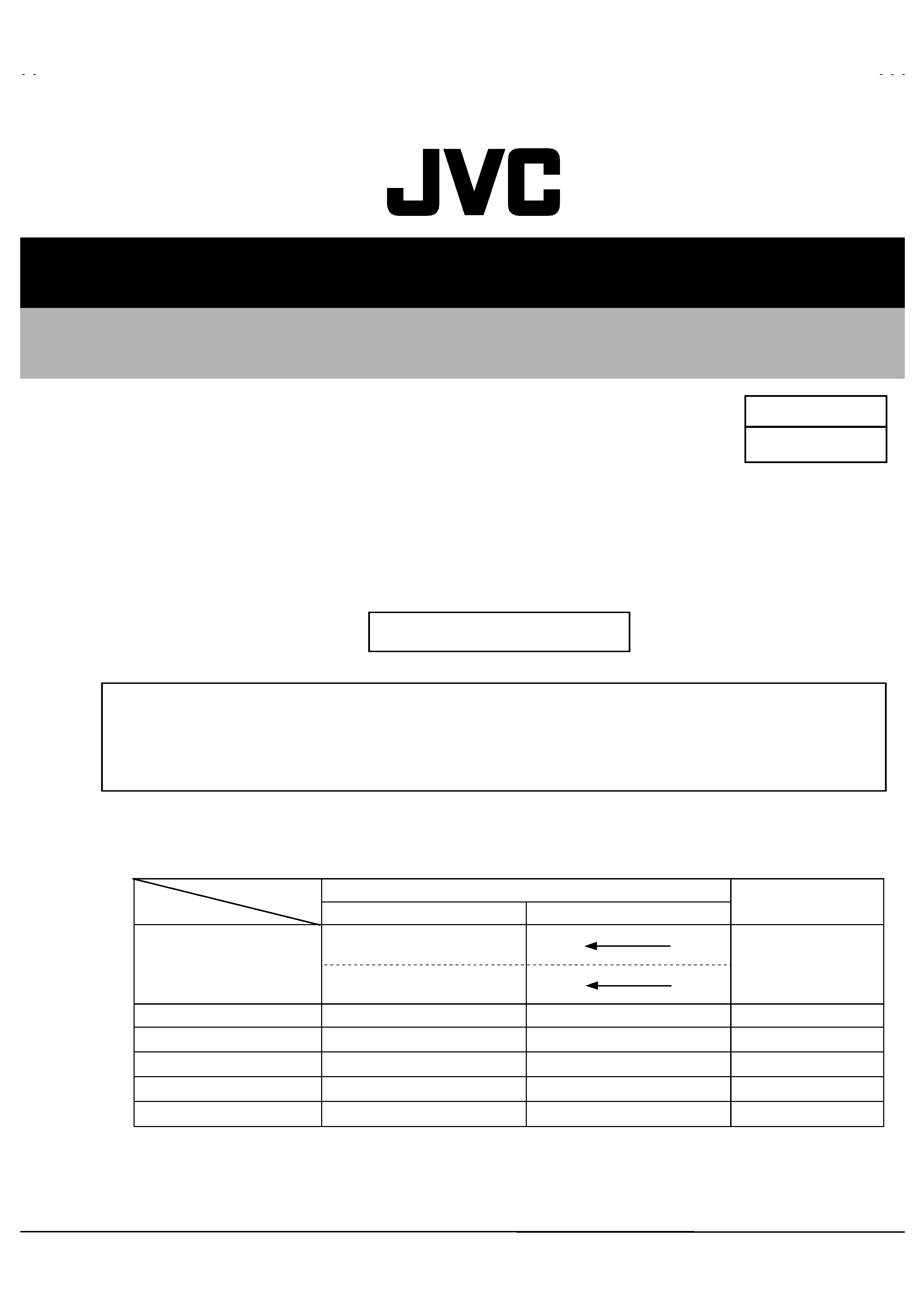 COPYRIGHT © 2002 VICTOR COMPANY OF JAPAN, LTD.
AV28T25EKS / AV28T25EKB / AV28T55EKS / AV28T25EIS
The number of PWB have been changed because the production country of some PWBs has been
changed. However, there is no change in component parts.
We have changed the production country for some parts. As a result, some parts number have
been changed. Therefore, this service manual describes only these parts number.
For others, please use the service manual for AV28T25EKS, AV28T25EKB, AV28T55EKS,
AV28T25EIS (No.51942, Apr. 2002) .
---

VICTOR COMPANY OF JAPAN, LIMITED
HOME AV NETWORK BUSINESS UNIT 12, 3-chome, Moriya-cho, Kanagawa-ku, Yokohama, Kanagawa-prefecture, 221-8528, Japan
---