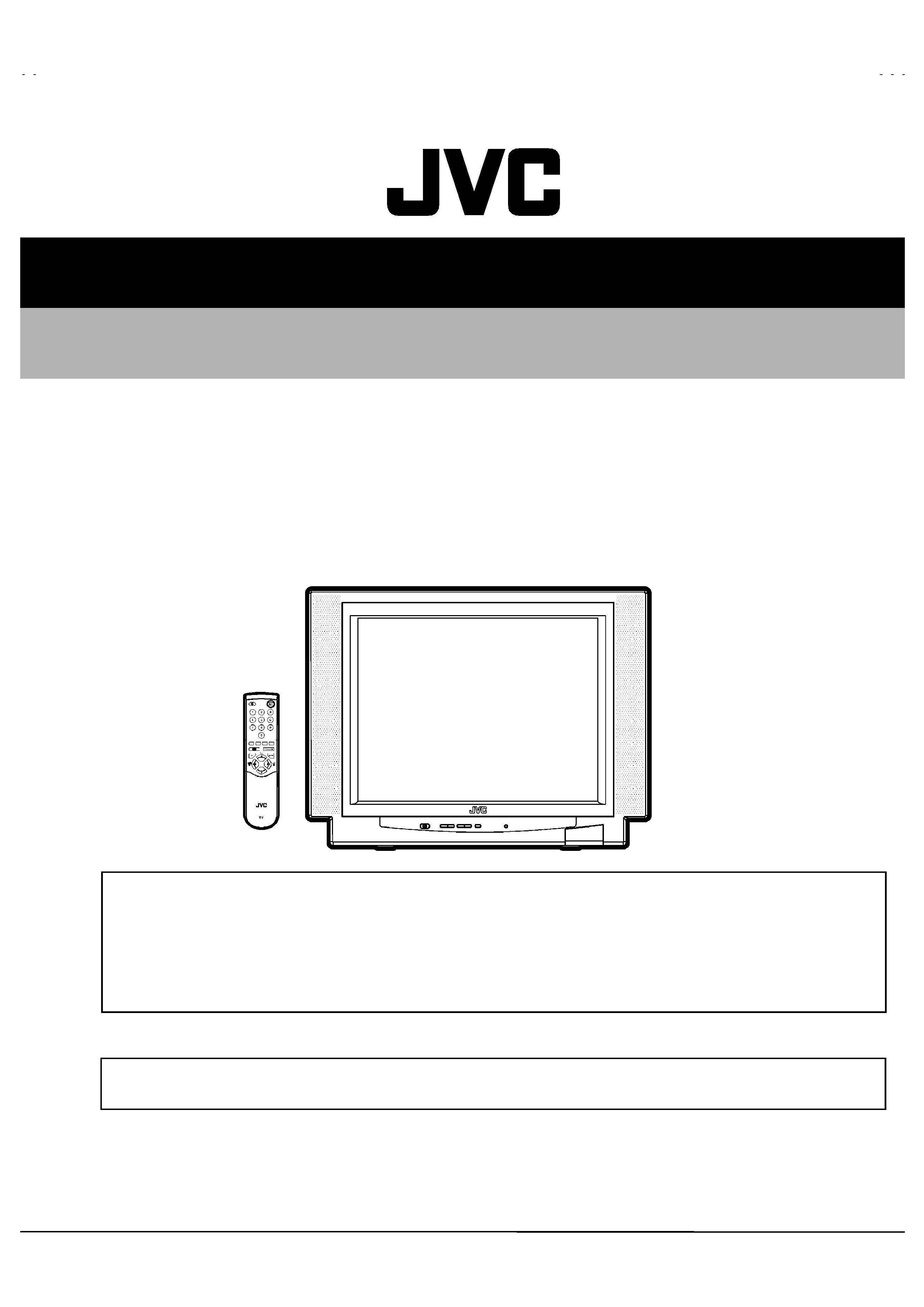 AV-28BH8ENS / AV-28BH8ENB
AV-28BH8EPS / AV-28BH8EPB
AV-28BH8EES / AV-28BH8EEB
COPYRIGHT © 2002 VICTOR COMPANY OF JAPAN, LTD.
AV-28BH8ENS / AV-28BH8ENB
AV-28BH8EPS / AV-28BH8EPB
AV-28BH8EES / AV-28BH8EEB
The following item for the AV-28BH8 series models were changed partly from AV28BH7 series
Therefore, this service manual describes only the parts list of the AV28BH7 series models.
For details other than those described in this manual, please refer to the AV28BH7 series model
service manual (No.51967, Apr. 2002).
Since the black mute for PR(channel) was changed (AV-28BH8 series) and the 3D PANORAMA was
added (AV-28BH88EN), we have issued this service manual.
---

AV-28BH8ENS / AV-28BH8ENB
AV-28BH8EPS / AV-28BH8EPB
AV-28BH8EES / AV-28BH8EEB
VE-20107839 [ENS (for Italy)]
VE-20107830 [EES (for Poland)]
VE-20107826 [EEB (for Poland)]
VE-50030576 [ENS (for Italy)]
VE-50030521 [EES (for Poland)]
VE-50030519 [EEB (for Poland)]
---