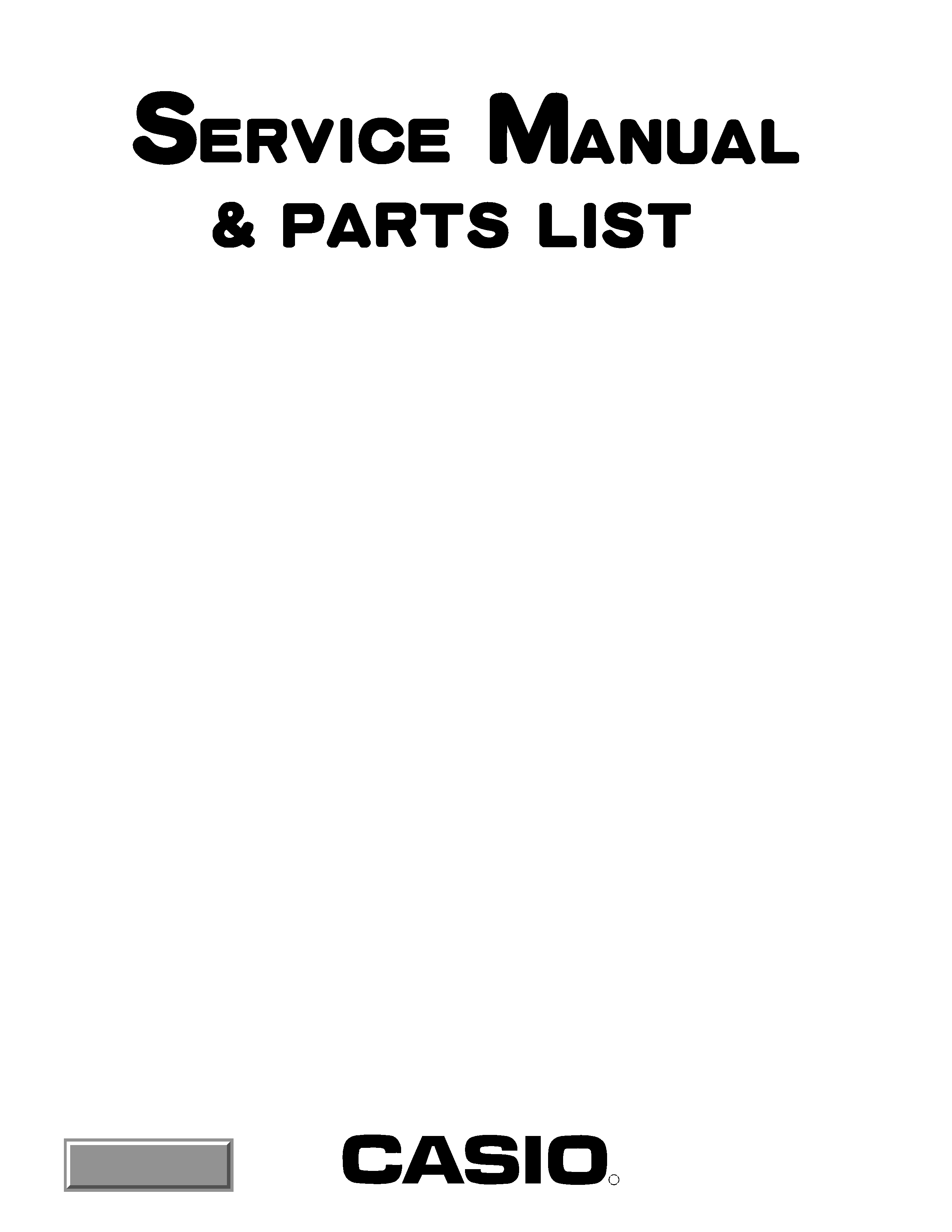 Specifications............................................................................................. 1
Block Diagram ........................................................................................... 2
Circuit Description ...................................................................................... 3
Linear PCB .......................................................................................... 5
A/D PCB .............................................................................................. 9
Troubleshooting ....................................................................................... 10
Printed Circuit Boards .............................................................................. 11
Wiring Diagram ........................................................................................ 15
Exploded View / Disassembly .................................................................. 16
Electrical Parts List .................................................................................. 17
Mechanical Parts List............................................................................... 23
IC and Transistor Lead Identification ....................................................... 24
Schematic Diagrams and Waveforms ..................................................... 26
---

file:///C|/Documents%20and%20Settings/bob/My%20Documents/manualdirectory.htm
This file was downloaded and provided FREE OF CHARGE
from the ManualDirectory community.
You can find many free to download Service Manuals & Schematics at
http://www.manualdirectory.co.uk
file:///C|/Documents%20and%20Settings/bob/My%20Documents/manualdirectory.htm01/04/2007 01:34:00
---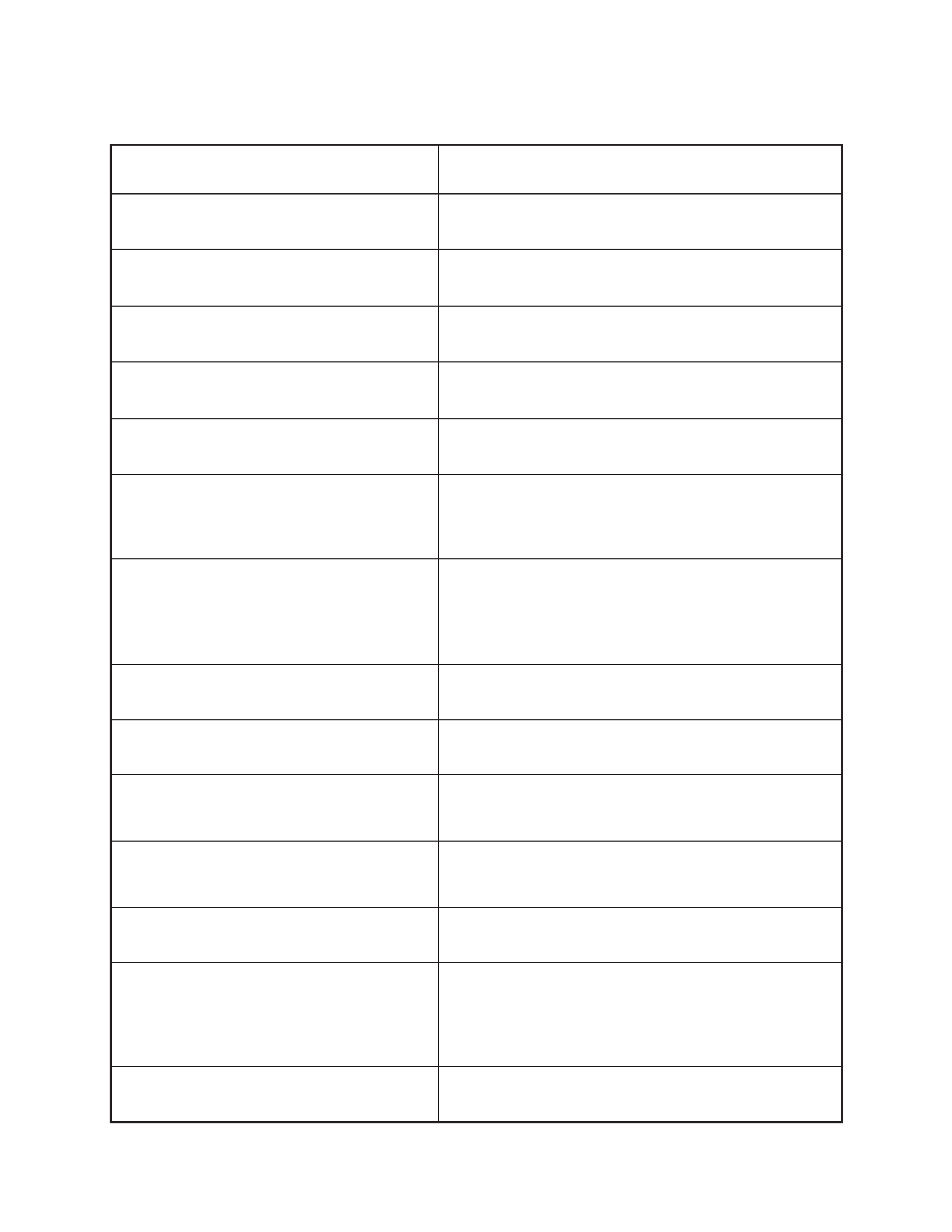 Battery life (with alkaline batteries)
× 1
1
/
4
" (D) × 5
1
/
6
" (H)
220 g excepting batteries
7.8 oz excepting batteries
Antenna matching device : AS-35S
---

-- Color Tuner: TU200 TEPU5-02
Selects a desired radio wave and changes it to the video IF signal.
-- Video IF Amp.: Q200 2SC4238
Amplifies the video IF signal output from the tuner TU by 10 times (20 dB).
-- Video Det./Sound Det./FM Det./AFT/AGC: IC200 M51348FP
Eliminates the carrier wave in the video IF signal, and picks up the video signal and the sound IF signal.
Also, the sound signal is picked up from the sound IF signal by FM detection.
-- Audio Amp.: IC600 NJM2070M
-- Chroma Circuit: IC300 M52042FP
Generates the tricolor (red, green, and blue) from the video signal.
-- Osc./A-D Converter/Display Control/ Auto-Tuning Control : IC700 MSM6625-02 GSK-640F
Converts the color signal into a digital signal.
Also, generates the clock pulse for the display and controls the display.
-- Tuning Voltage Generator: IC500 MSC1169MS-K
Generates the tuning voltage with the tuning pulse (TU) output from 6
-- Display Voltage Generator: Q800~Q802, Q804~Q806, 2SD601A-R x 4, 2SB709A-R, 2SD1149-S
Generates the display voltages V0 ~ V4 with VEE1 and VCC7 outputs from the power supply.
---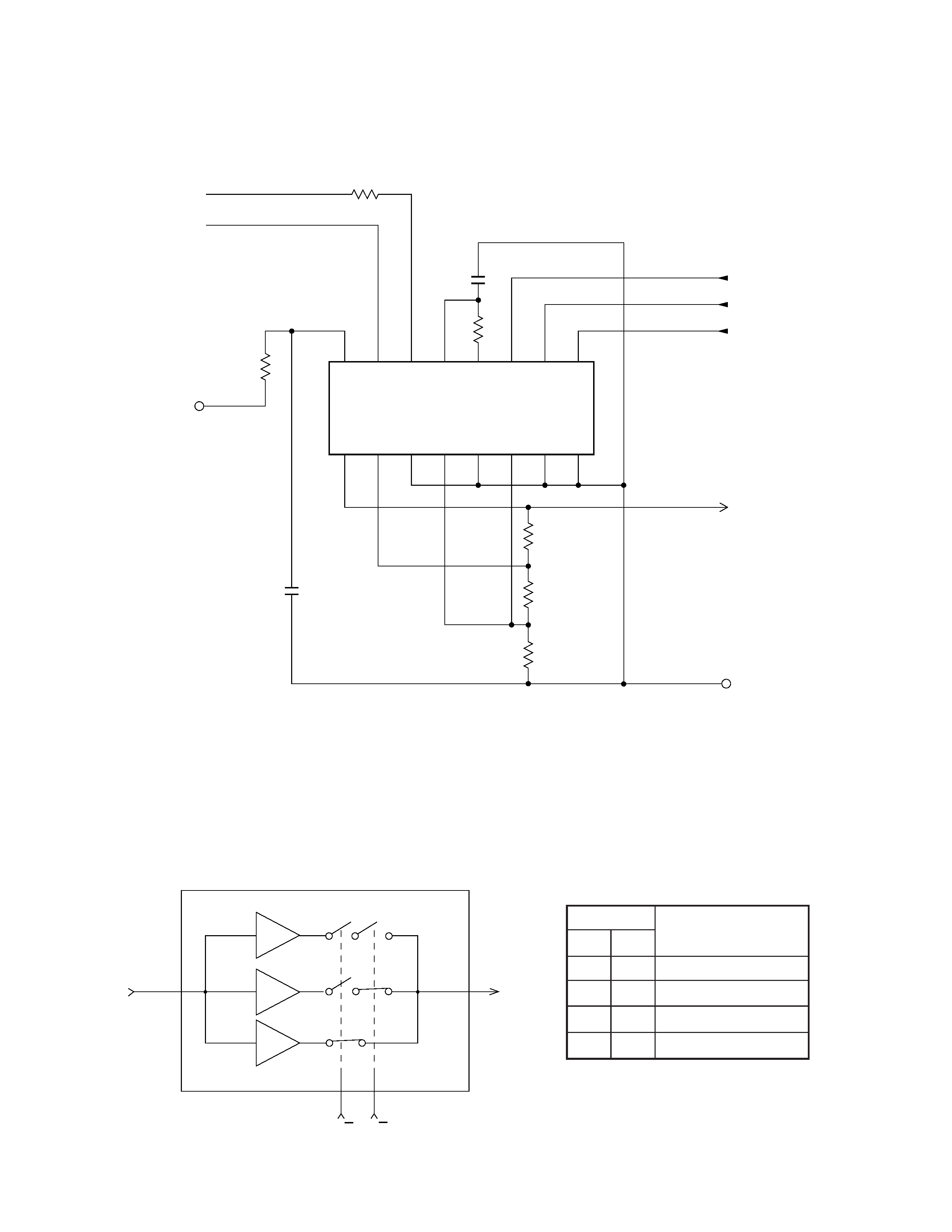 This circuit generates the DC tuning voltage BT for selecting a channel with a TU pulse being output from
IC500 has 3 circuits for converting pulses to voltages; it selects one of VHF-L, VHF-H, or UHF, and
causes the tuning voltage to be output from the OUT terminal (pin 12). Figure 2 and Table 1 show the
conditions for selection.
---