SERVICE BULLETIN
COMP. SYSTEMS
Issued by Canon Europa N.V.
PRODUCT CODE: Q30-3440-XXX
Use of this Service Plan should be strictly supervised to avoid disclosures of confidential information.
---

The S4500 printer is a leveraged model of the BJC-6500 already on the market, with newly developed
inks and different housing color.
As for servicing method, it is the same as with the BJC-6500. The differences from the BJC-6500 and
its related documentation are as follows.
Differences from the BJC-6500
Newly developed more brilliant inks have been adopted.
Two-tone color has been adopted for the housing. Notification of changed
and added parts will be in a separate Service Bulletin.
The printer driver has been upgraded to support new inks.
Names of the BJ cartridges have been changed. (An "e" is suffixed.)
5. Print media specification: Fabric sheet (FS-101) has been deleted.
Service documents specific to the S4500 will be issued by Service Bulletin.
---

For support of new inks, the printer drivers have been upgraded. There is no change to the
- Printer driver for Windows 95/98 (USB supported)*:
- Printer driver for Windows NT 4.0:
- Printer driver for Windows 2000:
- Printer driver for Macintosh:
* Regarding Windows ME, information will be issued laer.
2. Main Unit Specifications
The default printing method for plain paper has been changed. In the print dialogue box, when
the "Standard" print mode icon is selected, the following settings are seen: for BJ Cartridge,
"Black/Color"; for Media Type, "Plain Paper"; for Print Quality, the second point from the "Fast"
side is set. According the these settings, 1-pass printing in black and 2-pass printing in color
are now performed. Compare this to the 1-pass printing in the "Standard" print mode of the
BJC-6500, and the print speed of the S4500 is slower.
To improve print Quality on plain paper in the default mode.
3. BJ Cartridge Specifications
In accordance with change of the ink tanks, names of the BJ cartridges have been changed by
suffixing "e" to those of the BJC-6500, as with BC-30e, BC-31e and BC-32e. As this is only a
change of name, the BJ cartridge specifications themselves are not changed, and the Cartridge
ID's remain the same as BC-30, BC-31 and BC-32 respectively.
To make a product distinction for sales purposes.
---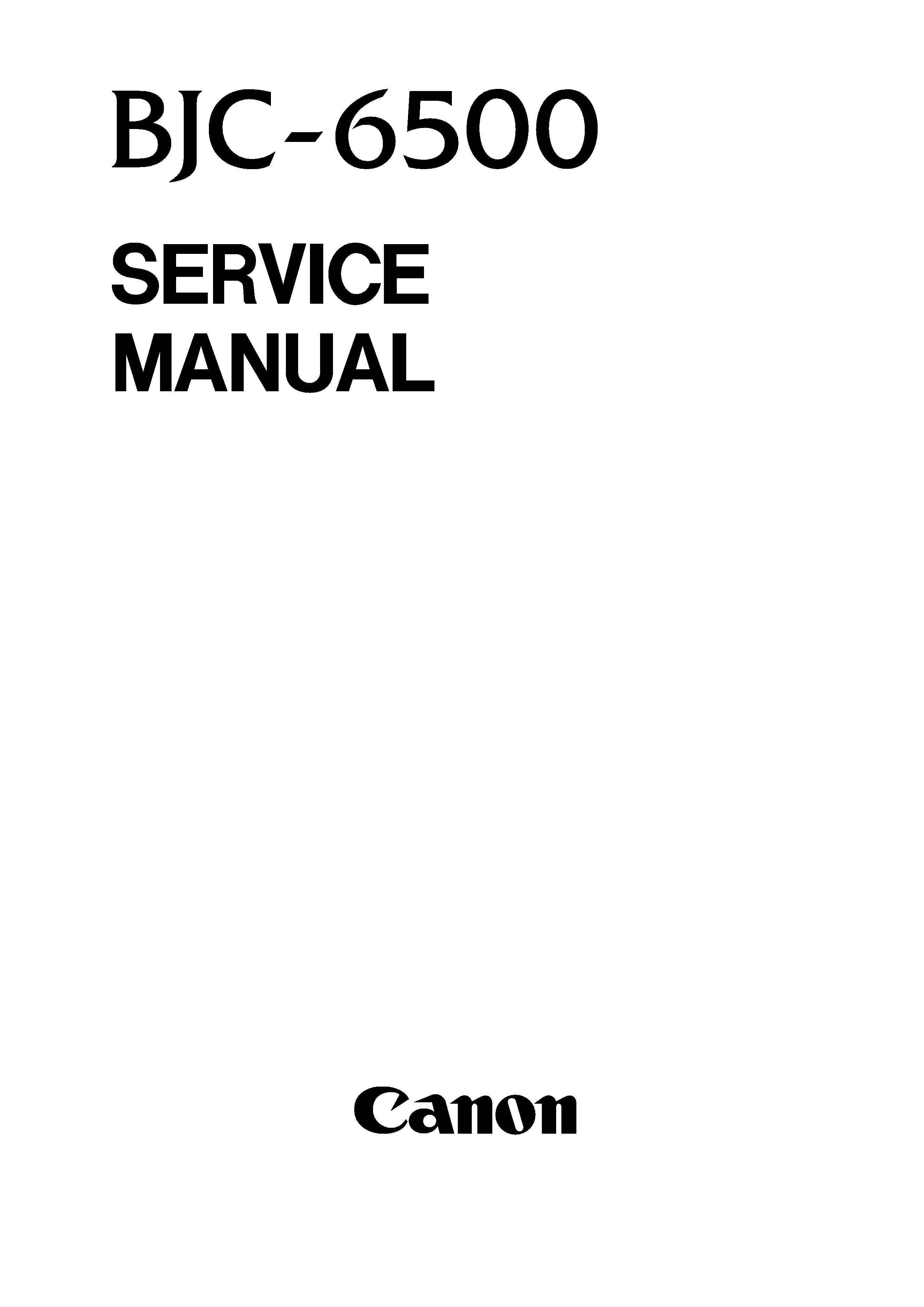 © 1999 CANON INC. CANON BJC-6500 1099 SE 0.30-0 PRINTED IN JAPAN (IMPRIME AU JAPON)
---

---