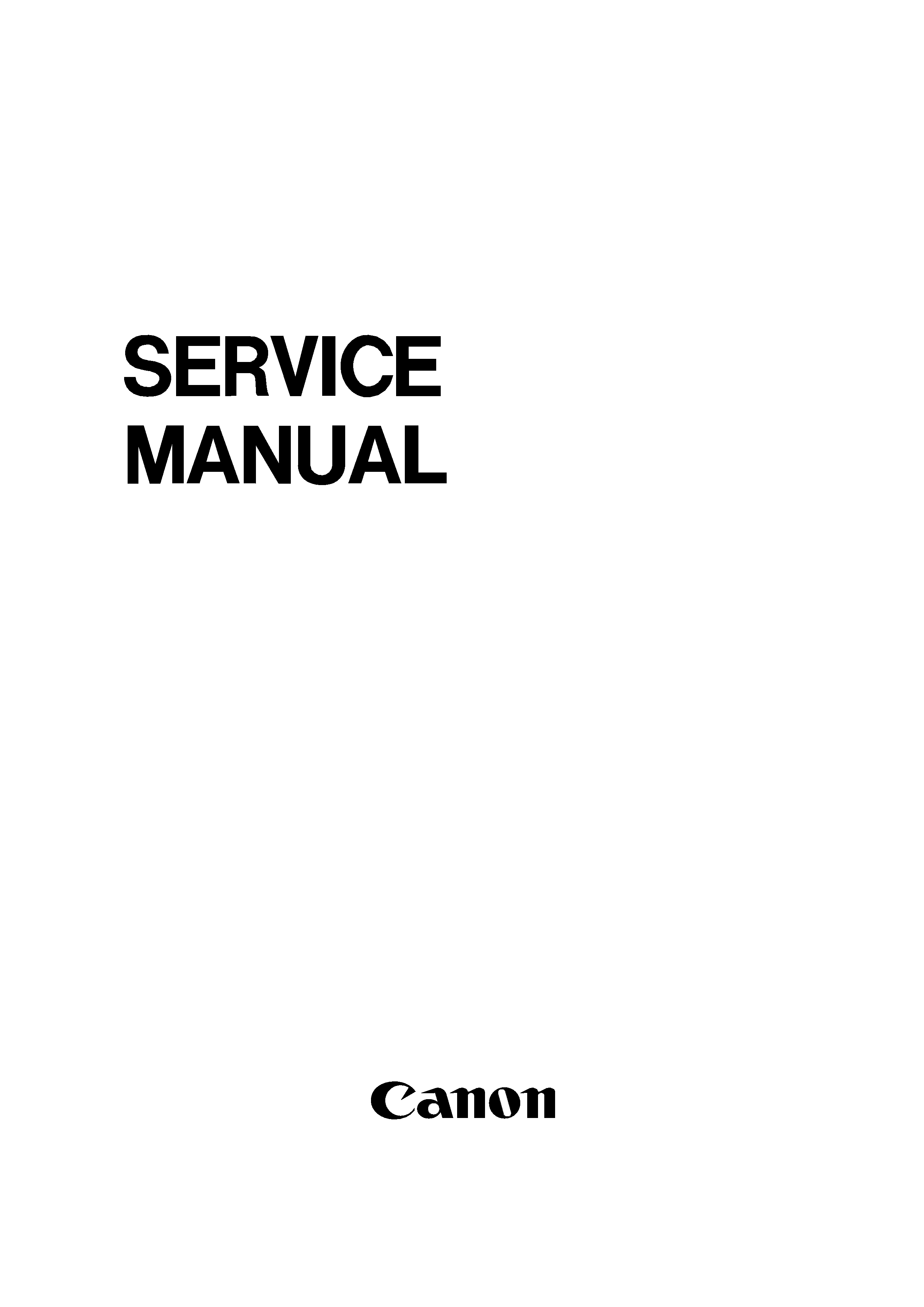 COPYRIGHT © 1999 CANON INC. CANON SUPER G3 FAX BOARD-F1 REV.0 MAY 1999 PRINTED IN JAPAN (IMPRIME AU JAPON)
---

COPYRIGHT © 1999 CANON INC. CANON SUPER G3 FAX BOARD-F1 REV.0 MAY 1999 PRINTED IN JAPAN (IMPRIME AU JAPON)
THE INFORMATION CONTAINED HEREIN IS PUBLISHED BY CANON INC JAPAN.
SPECIFICATIONS AND OTHER INFORMATION CONTAINED HEREIN MAY VARY SLIGHTLY
FROM ACTUAL MACHINE VALUES OR THOSE FOUND IN ADVERTISING AND OTHER PRINTED
ANY QUESTIONS REGARDING INFORMATION CONTAINED HEREIN SHOULD BE DIRECTED
TO THE COPIER SERVICE DEPARTMENT OF THE APPROPRIATE SALES COMPANY.
COPYRIGHT © 1999 CANON INC.
Use of this manual should be strictly su-
pervised to avoid disclosure of confiden-
OFFICE IMAGING PRODUCTS TECHNICAL SUPPORT DEPARTMENT 3
OFFICE IMAGING PRODUCTS TECHNICAL SUPPORT DIVISION
5-1, Hakusan 7-chome, Toride, Ibaraki 302-8501 Japan
---

COPYRIGHT © 1999 CANON INC. CANON SUPER G3 FAX BOARD-F1 REV.0 MAY 1999 PRINTED IN JAPAN (IMPRIME AU JAPON)
This Service Manual provides the following:
· Descriptions of the product quality and functions of the FAX Board installed to the
· Descriptions of the board needed when servicing in the field.
For basic information on product quality and functions needed to service a GP405/335
Series machine in the field, refer to the GP405/335 Series Service Manual.
This manual consists of the following chapters:
Introduction, provides an outline of the product and its specifications
together with points to note for servicing work.
Operation, explains basic mechanisms and functions.
Mechanical, explains circuits and modular units used for fax functions.
Service Mode, explains service soft switches.
Error Codes, explains error codes and various reports.
provides general circuit diagrams.
The information in this manual is subject to change for product improvement, and
major changes will be communicated in the form of a Service Information bulletin.
All service persons are encouraged to go through the contents of this Service Manual
and each Service Information bulletin to develop a thorough understanding of the product
and to be able to identify any fault that may occur over the life of the product.
---

COPYRIGHT © 1999 CANON INC. CANON SUPER G3 FAX BOARD-F1 REV.0 MAY 1999 PRINTED IN JAPAN (IMPRIME AU JAPON)
CHAPTER 1 GENERAL DESCRIPTION
CHAPTER 2 OPERATION AND TIMING
OUTLINE OF THE PRODUCT ... 1-1
SPECIFICATIONS ...................... 1-2
A. Standards and Performance .... 1-2
NAMES OF PARTS .................... 1-8
A. Location of the FAX Board ..... 1-8
CONTROL PANEL ..................... 1-9
A. Control Panel ......................... 1-9
B. Additional Functions /
Making Fax Settings ............ 1-10
C. Common Settings ................ 1-13
D. Master Password ................. 1-15
SERVICING .............................. 1-16
A. Battery Backup .................... 1-16
B. Types of Backup Data .......... 1-17
C. Printing the Backup Data
Information ........................... 1-18
D. Removing / Initializing Data
in Service Mode ................... 1-19
BASIC OPERATION ................... 2-1
A. Functional Construction ......... 2-1
B. Control Block ......................... 2-2
C. Sleep Mode ........................... 2-3
D. Control Card .......................... 2-5
READING SYSTEM ................... 2-6
A. Reading Originals .................. 2-6
B. Reading Operation ................ 2-7
C. Memory .................................. 2-8
D. Reading/SENT Stamp ......... 2-10
E. Memory Full Condition ........ 2-11
F. Basic Editing Functions ....... 2-12
G. Test Shot .............................. 2-14
H. Reduction/Enlargement ....... 2-15
RECORDING SYSTEM ............ 2-16
A. Recording System ............... 2-16
B. Image Rotation .................... 2-35
COMMUNICATION SYSTEM ... 2-36
A. Image Signal Transmission
Speed .................................. 2-36
B. Canon Express Protocol ...... 2-38
C. JBIG Image Compression
Coding Method .................... 2-39
D. V.8/V.34 Procedure .............. 2-55
E. Rapid Transmission ............. 2-71
F. Direct Transmission ............. 2-73
Reservation ......................... 2-74
H. Broadcasting ....................... 2-74
Timer Broadcasting ............. 2-75
Multiple Polling Reception ... 2-75
K. Timer Polling Reception/
Reception ............................ 2-76
L. Paper Size Declaration in
Reception Mode .................. 2-77
PARTS ...................................... 2-78
A. Fax PCBs ............................ 2-78
B. Variable Resistors (VR),
Light-Emitting Diodes (LED),
and Check Pins by PCB ...... 2-79
---

COPYRIGHT © 1999 CANON INC. CANON SUPER G3 FAX BOARD-F1 REV.0 MAY 1999 PRINTED IN JAPAN (IMPRIME AU JAPON)
CHAPTER 3 MECHANICAL SYSTEM
NOTE .......................................... 3-1
A. Turning Off the Main Power
Switch .................................... 3-1
DISASSEMBLY/ASSEMBLY ...... 3-2
A. Fax Board .............................. 3-2
B. NCU PCB .............................. 3-7
C. Battery Board ......................... 3-8
D. Installing the Expansion Board
Base Unit ............................. 3-11
SERVICE MODE ........................ 4-1
A. Service Data .......................... 4-1
B. Service Mode ......................... 4-2
C. Test Mode (#10 TEST) ......... 4-36
SERVICE REPORT .................. 4-49
A. System Dump List .......... 4-49
Report ............................ 4-51
C. Error Reception Results
Report (for servicing) .... 4-52
D. Default Setting List ......... 4-53
USER ERROR CODES ............. 5-1
SERVICE ERROR CODES ........ 5-5
DIAGRAM .................................. A-1
NCU CIRCUIT DIAGRAM ......... A-3
DIAGRAM .................................. A-5
DIAGRAM .................................. A-7
---