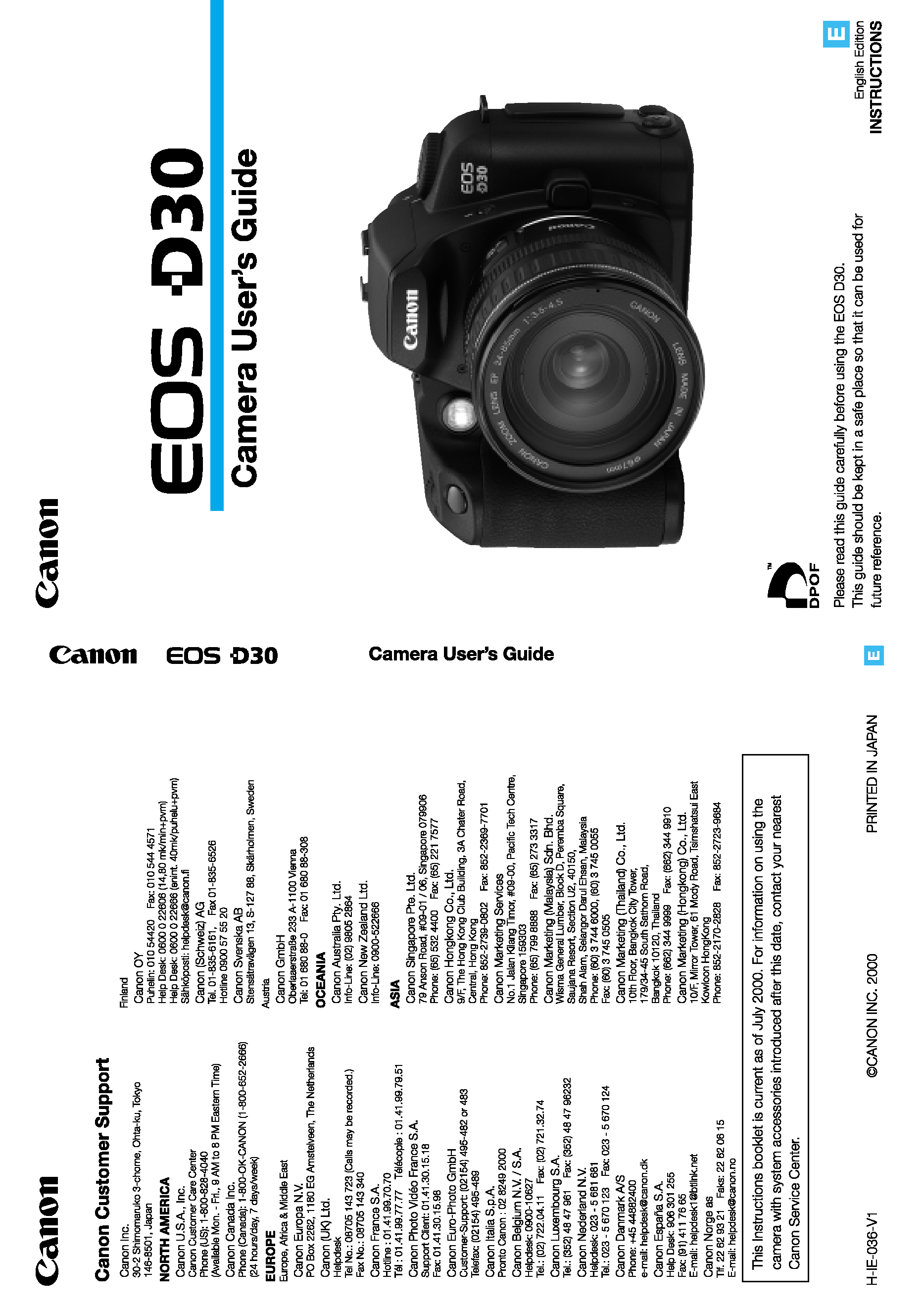 ---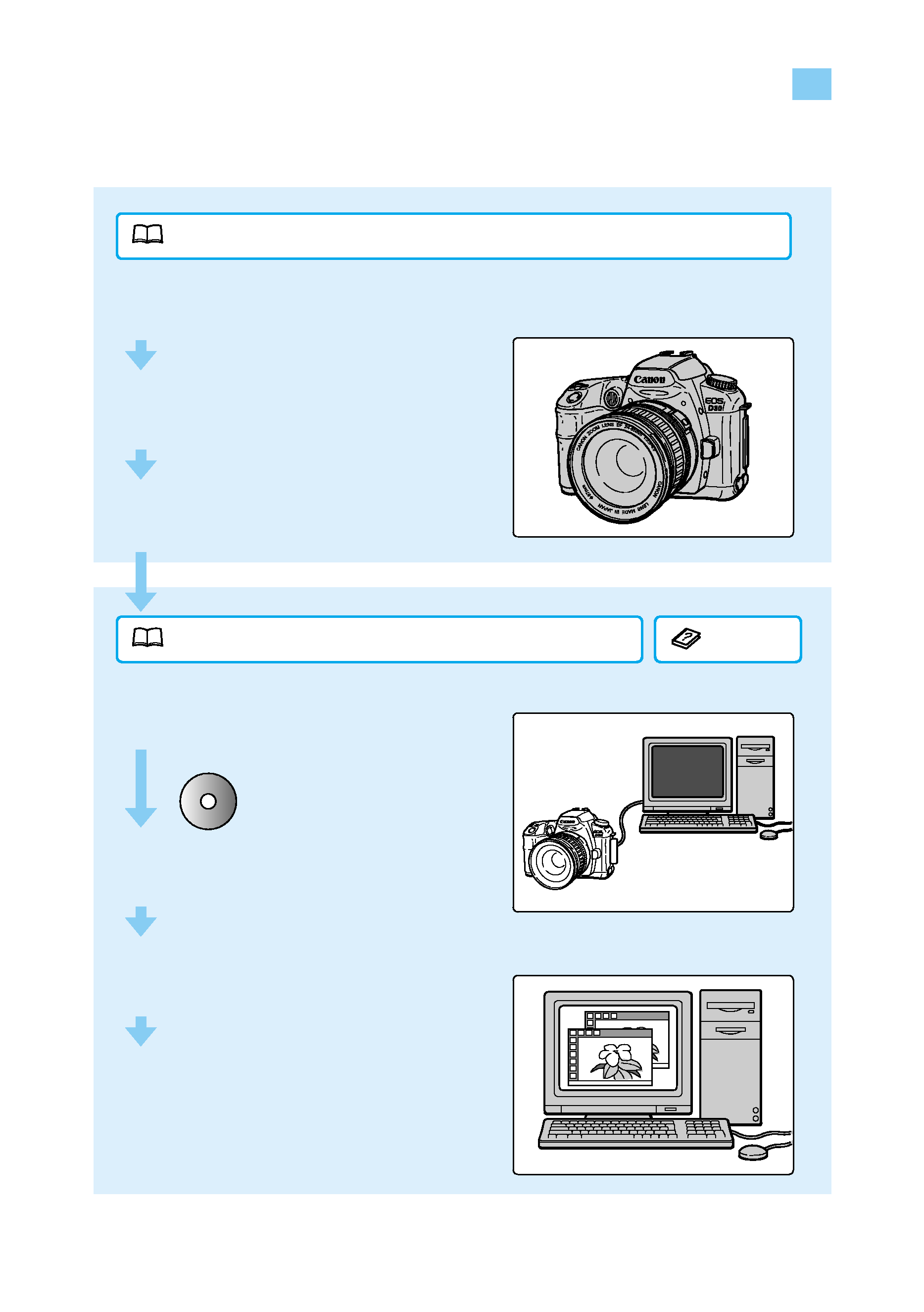 Digital Camera Operating Steps and Reference Guides
Your camera includes two manuals: the "EOS D30 Camera User's Guide" and the "Software
EOS D30 Camera User's Guide (This Document)
---

The Canon EOS D30 is a high-quality, high-precision, digital single-lens reflex camera with a
CMOS sensor that has a total pixel count of 3.25 million pixels.
This camera provides a full range of imaging options and functions ideal for every
photographic use, from easy, fully automatic shots for first-time users to applications for
experienced photographers.
A CompactFlash card* (CF card Type
1, 2) is used as the recording media.
Before you use your EOS D30, be sure to read this user's guide with your camera on hand.
This will help you become more familiar with your camera, and learn how to operate it properly.
* We strongly recommend that you use a Canon CF card.
Test Shots and Warranty of Photographic Images
Before taking important pictures, we would strongly recommend that you first shoot several trial
images to make sure you are operating the camera correctly. Please note that the manufacturer
is not liable for any consequential damages arising from any malfunction of the EOS D30
camera or recording media (CF card) that results in the failure of an image to be recorded or
transferred to a computer.
Warning Against Copyright Infringement
Please note that your Canon EOS D30 camera is intended for personal use and should never
be used in a way that infringes upon or contravenes international or domestic copyright laws
and regulations. Please be advised that photographing performances, exhibitions, or
commercial properties may contravene copyright or other legal rights, even if the photograph
was taken for personal use.
q
Canon and EOS are trademarks of Canon, Inc.
q
Adobe and Photoshop are trademarks of Adobe Systems Incorporated.
q
CompactFlash is a trademark of SanDisk Corporation.
q
IBM PC/AT series computers are trademarks or registered trademarks of International
Business Machines Corporation (IBM) in the U.S.A.
q
Macintosh is a trademark of Apple Computers (U.S.A.), registered in the U.S.A. and other
q
Other corporate and product names used in this document are registered trademarks or
trademarks of their respective corporations.
Thank you for purchasing this Canon product
---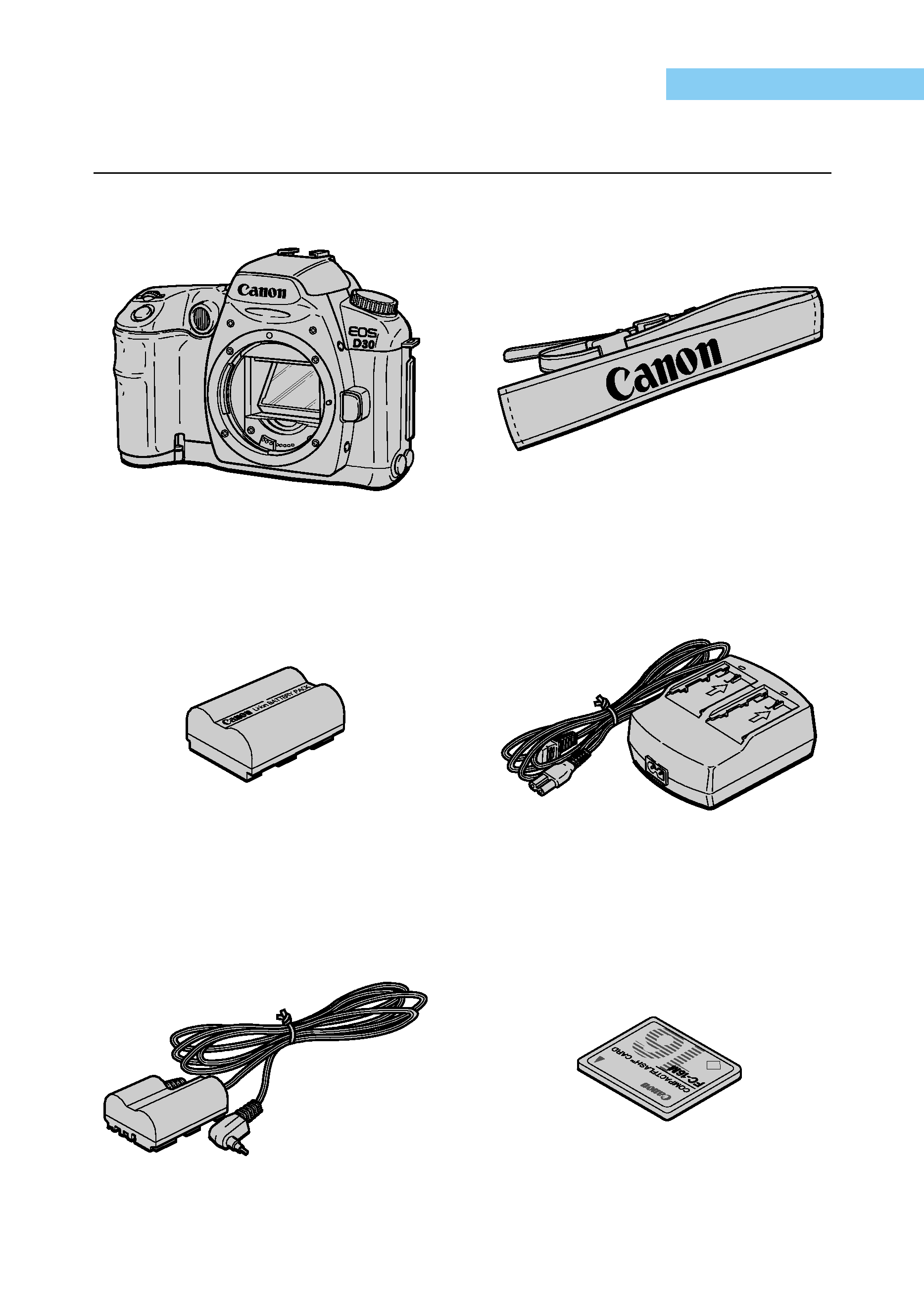 Before using your camera, make sure you have all the accessories shown on this and the
following page. If any are missing, contact the store where you purchased your camera.
---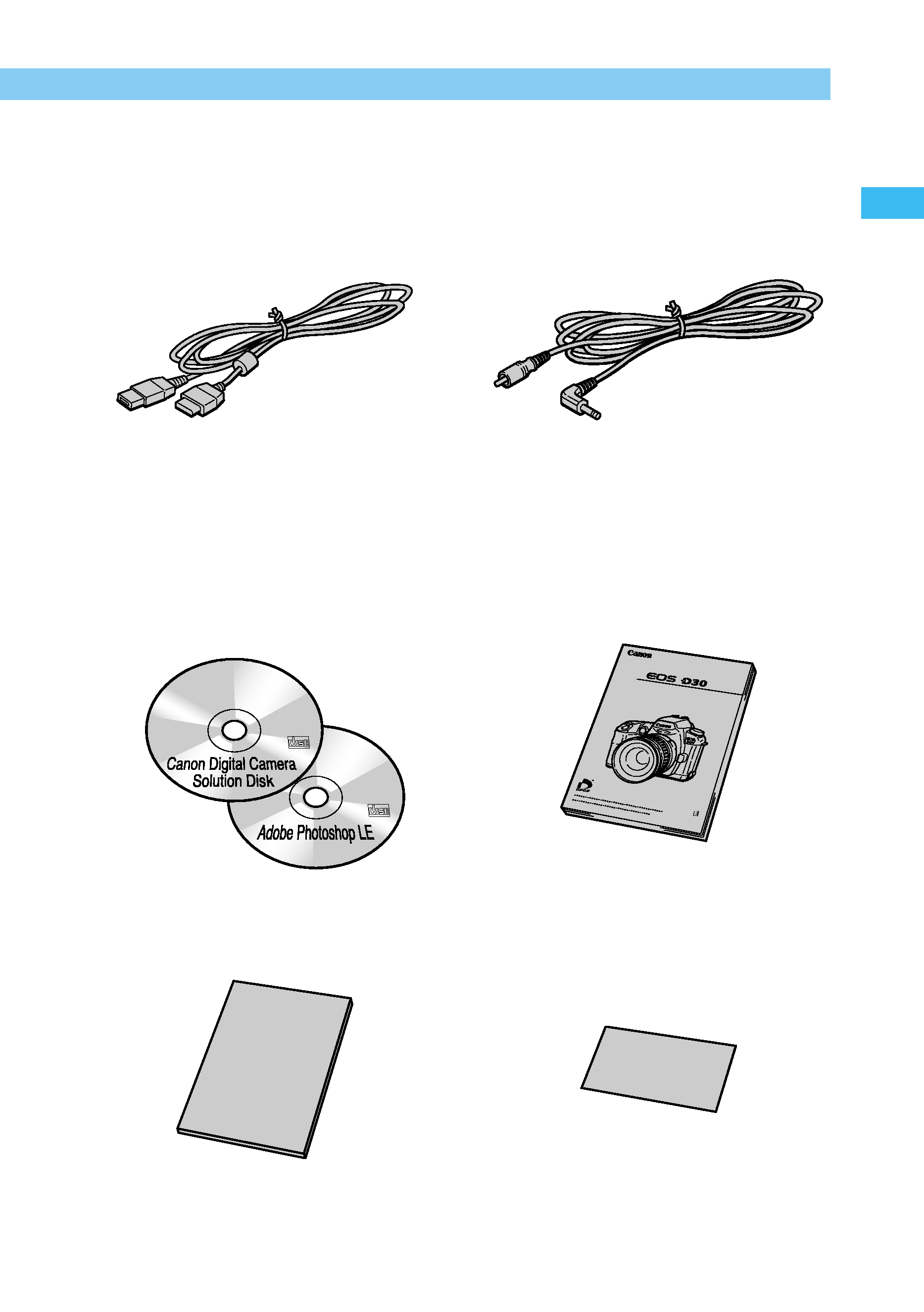 !1 Software Starter Guide
---