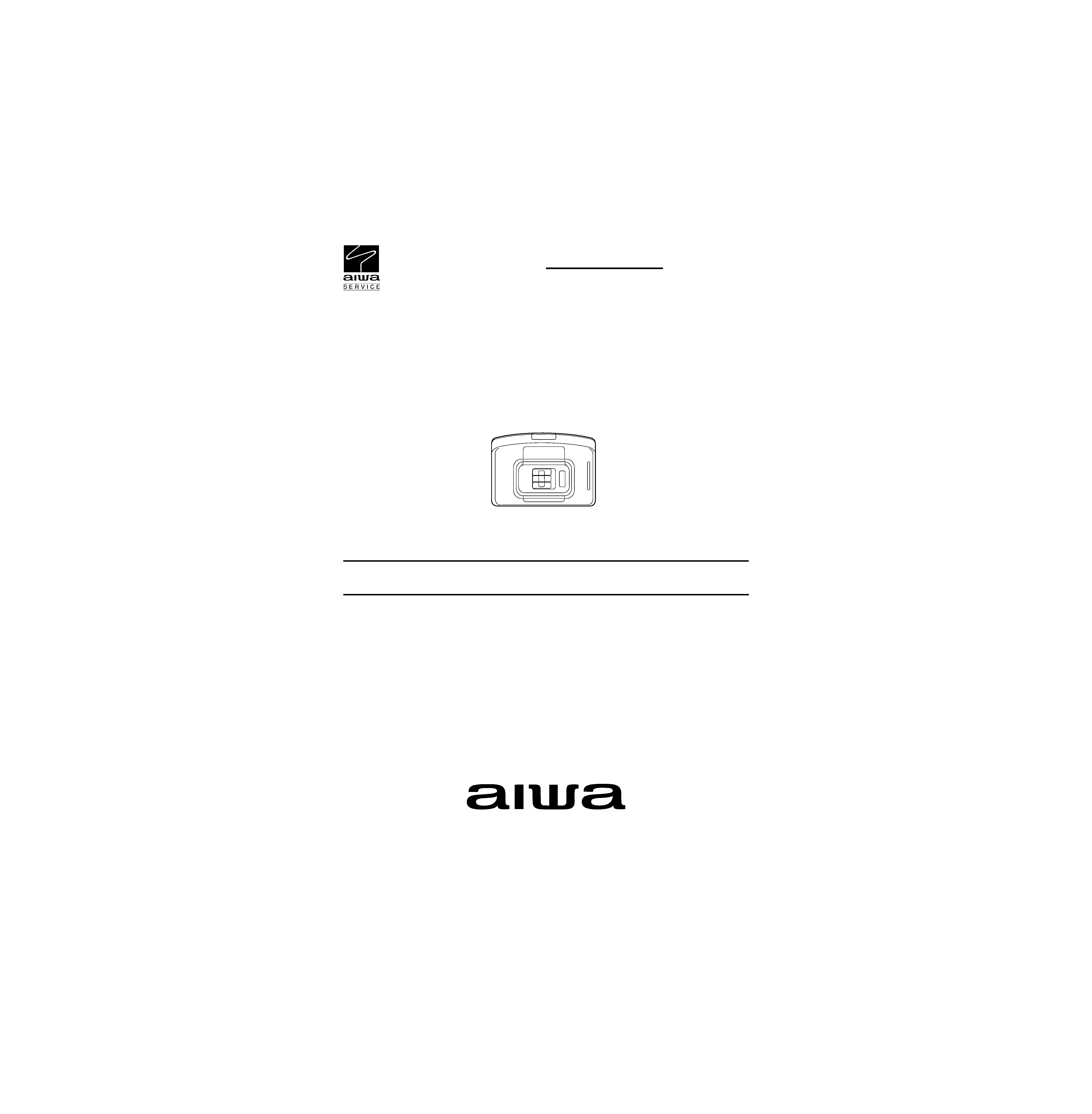 BASIC TAPE MECHANISM : 3ZM-1 P4N
S/M Code No. 09-986-280-0FP
· Design and specifications are subject to change without notice.
Battery DC 3V, R6 (size AA) X2
Domestic AC power using the optional AC adaptor:
Manganese batteries (R6P,AA) Approx. 6 hours (EIAJ,1mW output,
Alkaline batteries (LR6, AA) Approx. 18 hours using (EIAJ,1mW output,
119 (W) x 90 (H) x 38.2 (D) mm (4
3
/
Approx.171.5g (6oz) (excluding batteries)
---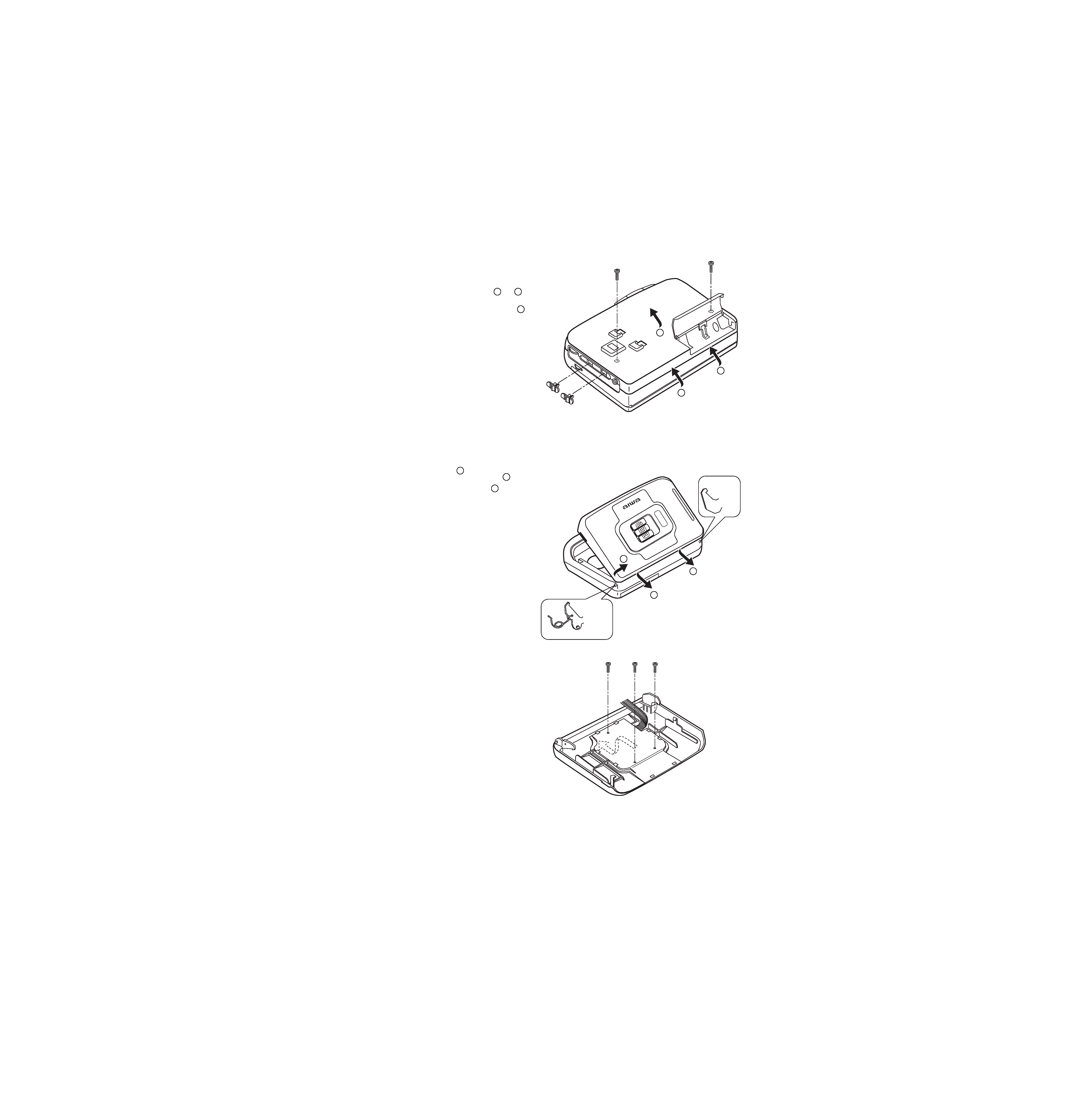 · REMOVAL OF REAR CABINET
2. Romove 2 switch knobs.
3. Press on Rear Cabinet indicated by arrows 1 and 2 to
4. Remove the Rear Cabinet in the direction or arrow 3 .
· REMOVAL OF CASSETTE LID
1. Ensure that wires linked to the FRONT C.B are stress-free.
2. Apply little force in direction 1 to the cassette lid and pull out
the left cassette foot and T-spring in direction 2 .
3. Slide the cassette lid in direction of arrow 3 to remove the
right cassette foot. The lid can then be removed.
1. Ensure wires are stress-free.
3. Push in the direction of the black arrows to release the hooks.
4. Slide the Lid, window in the direction of the white dotted
---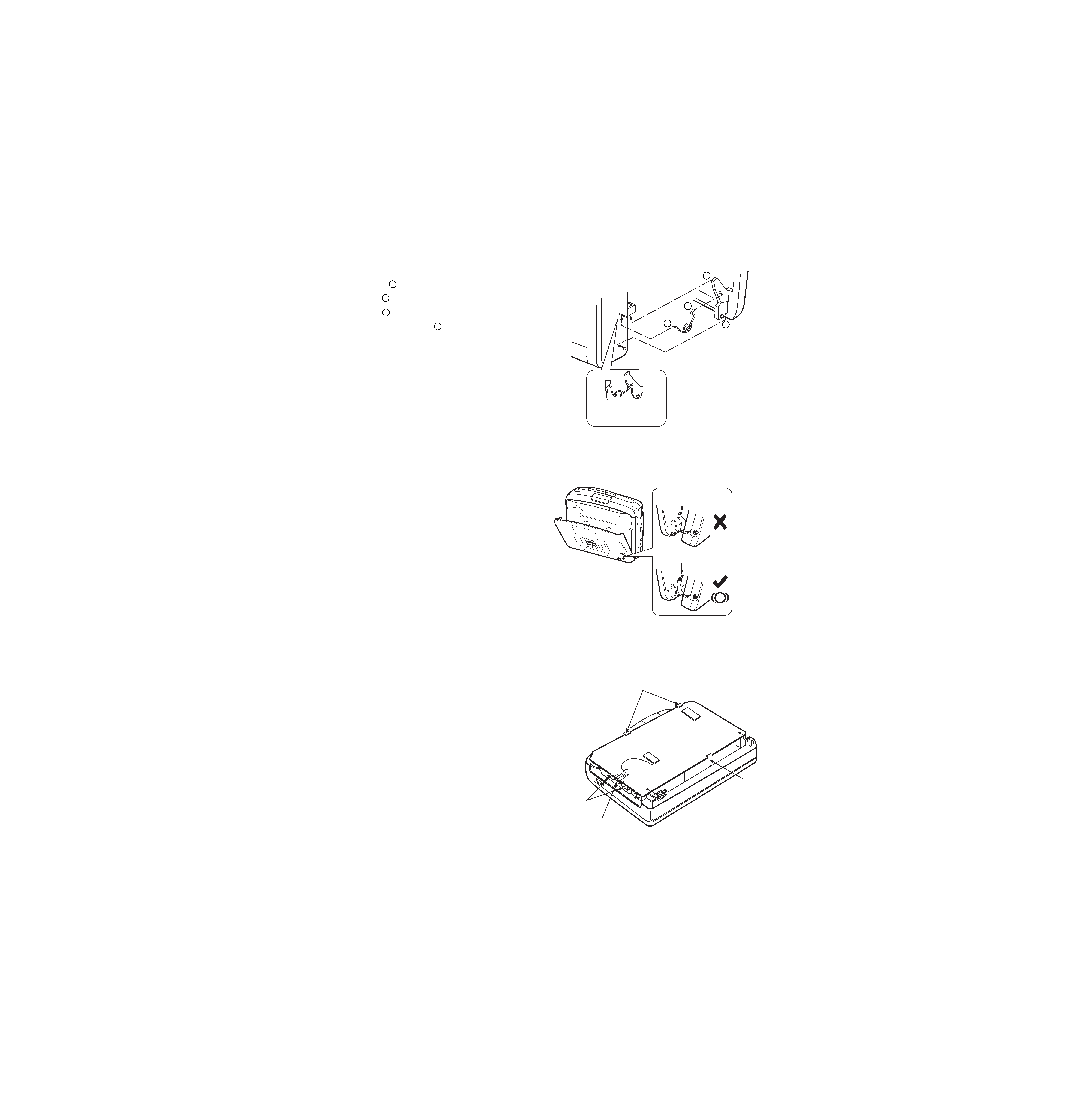 · REASSEMBLY OF THE CASSETTE LID SPRING
1. Insert A into the hole on the cassette foot.
2. Fix B onto the Frame center indicated by arrow.
3. Fix C as shown in the diagram.
4. Lastly, fix in the boss D onto the Frame center.
·· CAUTION POINTS DURING REASSEMBLY
1. Reassemble the cassette lid confirming that the flat wires
to the FRONT C.B. do not obstruct cassette insertion.
1. Ensure the MAIN C.B sits into the 2 slots and held by the
2. Be sure that the AM BAR ANT wires do not obstruct the 2
switches. These wires should not be seen after the reassembly
---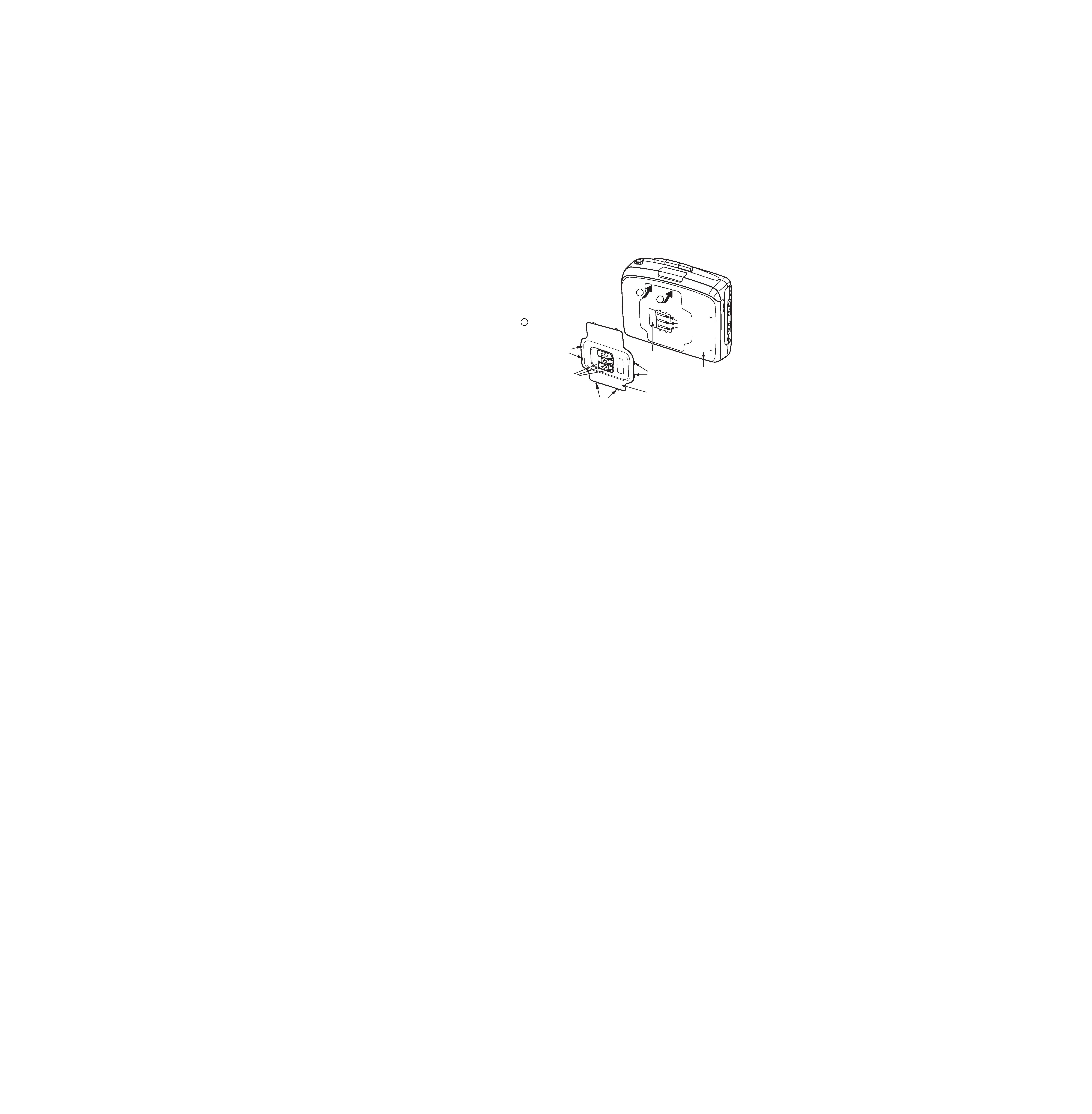 1. To reassemble the Lid, window, slide all knobs on the Lid,
window and all switches on the FRONT C.B to the MAX
2. Slide the Lid, window in the direction of the arrows A into
the Lid cassette, followed by the rest of the hooks.
Ensure all catches are hooked and movement of switches are
---

ELECTRICAL MAIN PARTS LIST
Chip Resistor Part Coding
BPF101 87-A90-609-010 FLTR,BPF GFMB7
87-010-179-080 CAP,CHIP S B1200P
87-010-179-080 CAP,CHIP S B1200P
87-010-178-080 CHIP CAP 1000P
87-010-178-080 CHIP CAP 1000P
87-010-501-040 E/CAP GAS 47-4
87-010-501-040 E/CAP GAS 47-4
87-010-213-080 C-CAP,S 0.015-50 B
87-010-213-080 C-CAP,S 0.015-50 B
87-016-462-080 C-CAP,S 1-16 F
87-016-462-080 C-CAP,S 1-16 F
87-010-179-080 CAP,CHIP S B1200P
87-010-179-080 CAP,CHIP S B1200P
87-010-196-080 CHIP CAPACITOR,0.1-25
87-010-196-080 CHIP CAPACITOR,0.1-25
87-010-196-080 CHIP CAPACITOR,0.1-25
87-010-498-040 CAP,E 10-16 GAS
87-010-503-040 CAP,E 220-4 GAS
87-012-141-080 CHIP-CAPACITOR,0.22-16F
87-012-141-080 CHIP-CAPACITOR,0.22-16F
87-010-498-040 CAP,E 10-16 GAS
87-010-196-080 CHIP CAPACITOR,0.1-25
87-010-503-040 CAP,E 220-4 GAS
87-010-503-040 CAP,E 220-4 GAS
87-010-196-080 CHIP CAPACITOR,0.1-25
87-010-178-080 CHIP CAP 1000P
87-016-462-080 C-CAP,S 1-16 F
87-010-149-080 C-CAP,S 5P-50 CH
87-010-314-080 C-CAP,S 22P-50V
87-010-154-080 CAP CHIP 10P
87-015-819-080 CAPACITOR,0.01
87-016-462-080 C-CAP,S 1-16 F
87-010-178-080 CHIP CAP 1000P
87-016-462-080 C-CAP,S 1-16 F
87-010-196-080 CHIP CAPACITOR,0.1-25
87-010-196-080 CHIP CAPACITOR,0.1-25
87-010-198-080 CAP, CHIP 0.022
87-010-198-080 CAP, CHIP 0.022
87-016-369-080 C-CAP,S 0.033-25 B K
87-016-369-080 C-CAP,S 0.033-25 B K
87-010-503-040 CAP,E 220-4 GAS
87-010-452-080 CAPACITOR,1-16
87-010-497-040 CAPE 4.7-35M 5L
87-010-178-080 CHIP CAP 1000P
87-010-452-080 CAPACITOR,1-16
87-010-178-080 CHIP CAP 1000P
87-010-315-080 C-CAP,S 27P-50 CH
87-012-358-080 C-CAP,S 0.47-10 F Z
87-016-462-080 C-CAP S 1-16 FZ
87-016-462-080 C-CAP S 1-16 FZ
87-010-322-080 C-CAP,S100P-50 CH
87-A90-530-010 FLTR,AM IF PFS455A
87-A90-761-010 FLTR,KMFC5148-Z
87-A90-761-010 FLTR,KMFC5148-Z
87-A60-438-010 JACK,3.5BLKSTW/OSW(1537)
87-A60-122-010 JACK,DC 3.8
87-A50-285-010 COIL,RFCHOKE7.96MHZ 7.5++
87-005-724-080 COIL,3.3UH J SP02
85-HRE-612-010 BAR-ANT, MW
88-HRH-606-010 COIL,RF FM
88-HRH-607-010 COIL,OSC FM
87-A50-279-010 COIL,AM OSC
---