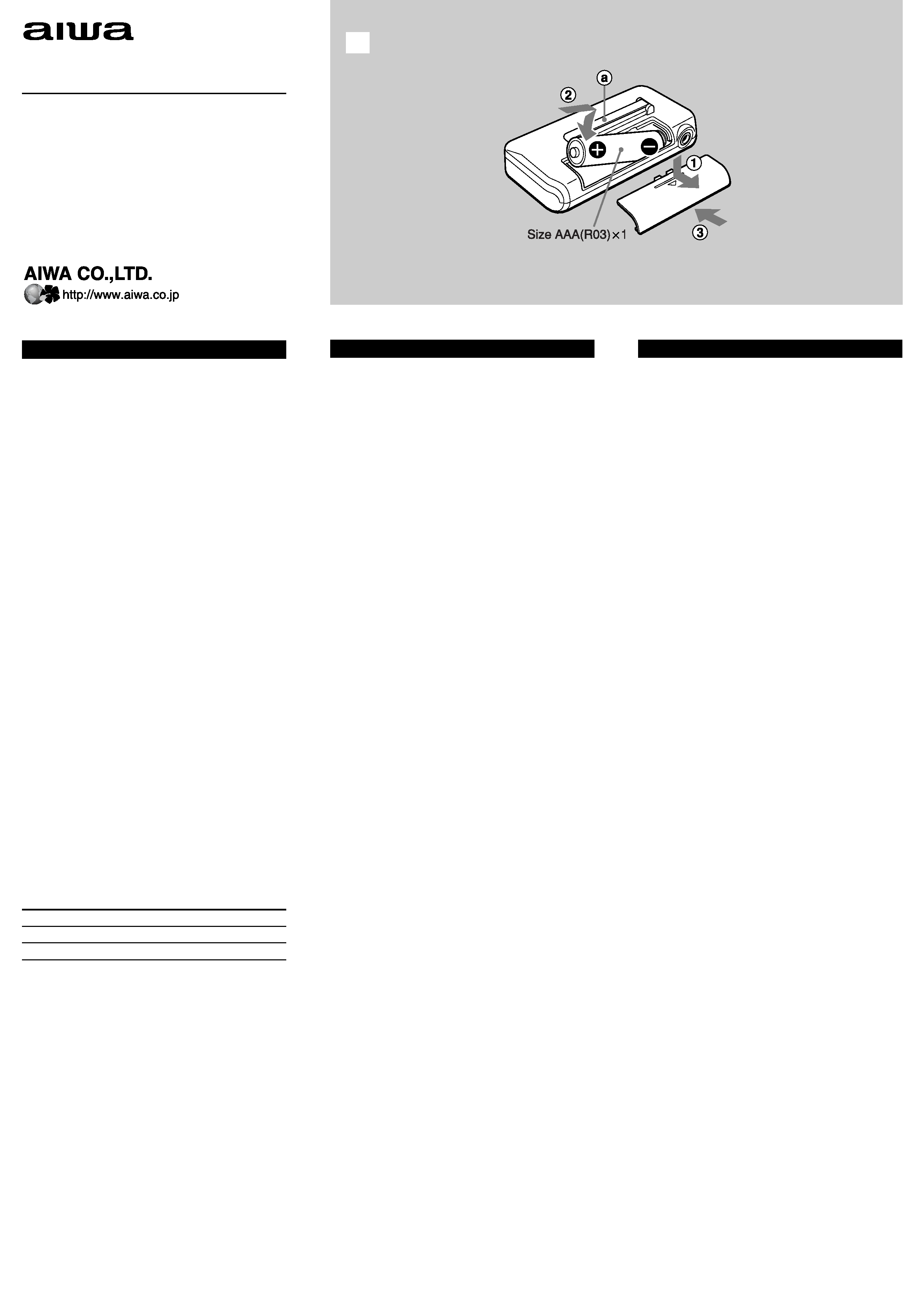 To maintain good performance
Do not use the unit in places which are
extremely hot, cold, dusty or humid.
In particular, do not keep the unit:
· in a high humidity area such as a bathroom
· in an area exposed to direct sunlight (inside a
parked car, where there could be a
considerable rise in temperature)
Notes on listening with the headphones
· Listen at moderate volumes to avoid hearing
· Do not wear the headphones while driving or
cycling. It may create a traffic hazard.
temporarily discontinue use in potentially
hazardous situations, such as walking,
· Wear them properly: L is left, R is right.
TO INSERT DRY CELL BATTERY
Insert an R03 (size AAA) battery with the 0
and 9 marks properly aligned.
· You can fix the unit with the clip a.
Replace the battery when the sound becomes
Battery life (EIAJ 0.2 mW)
Notes on dry cell battery
· Make sure that the 0 and 9 marks are
· Never recharge the battery, apply heat to it or
· When not using the battery, remove it to
· If liquid leaks from the battery, wipe
---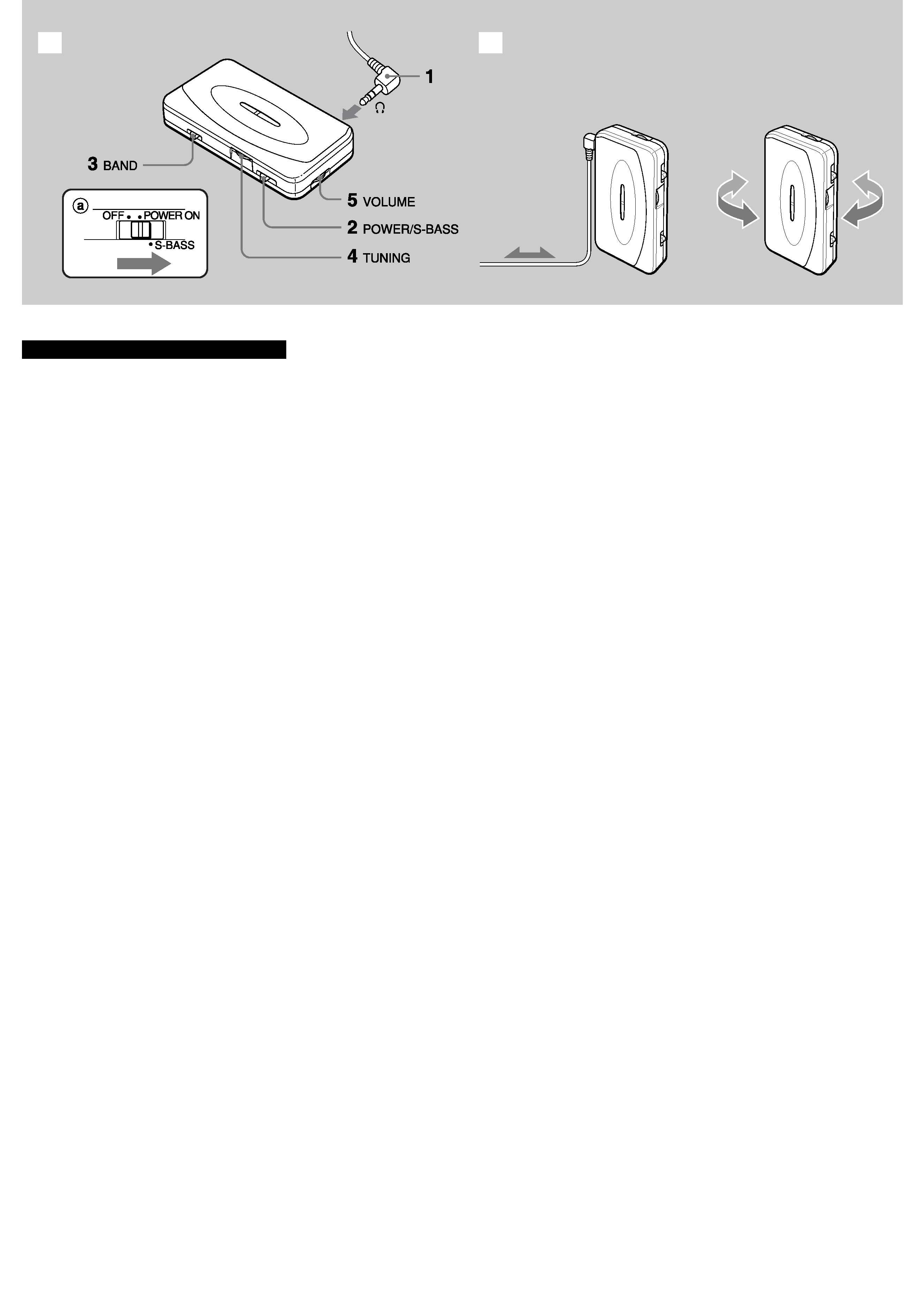 1 Connect the supplied headphones to the
2 Set the POWER/S-BASS switch to ON.
3 Select AM or FM ST (stereo).
4 Turn the TUNING control to tune in to a
Set the POWER/S-BASS switch to OFF to turn
To obtain powerful heavy bass a
Set the POWER/S-BASS* switch to S-BASS to
emphasize the low frequencies.
FM: The headphones cord functions as the FM
antenna. Keep it extended.
AM: Turn the unit to find the position which
gives the best reception.
Use a soft cloth lightly moistened with a mild
Do not use the strong solvents such as alcohol,
Maximum outside dimensions
The specifications and external appearance of
this unit are subject to change without notice.
---