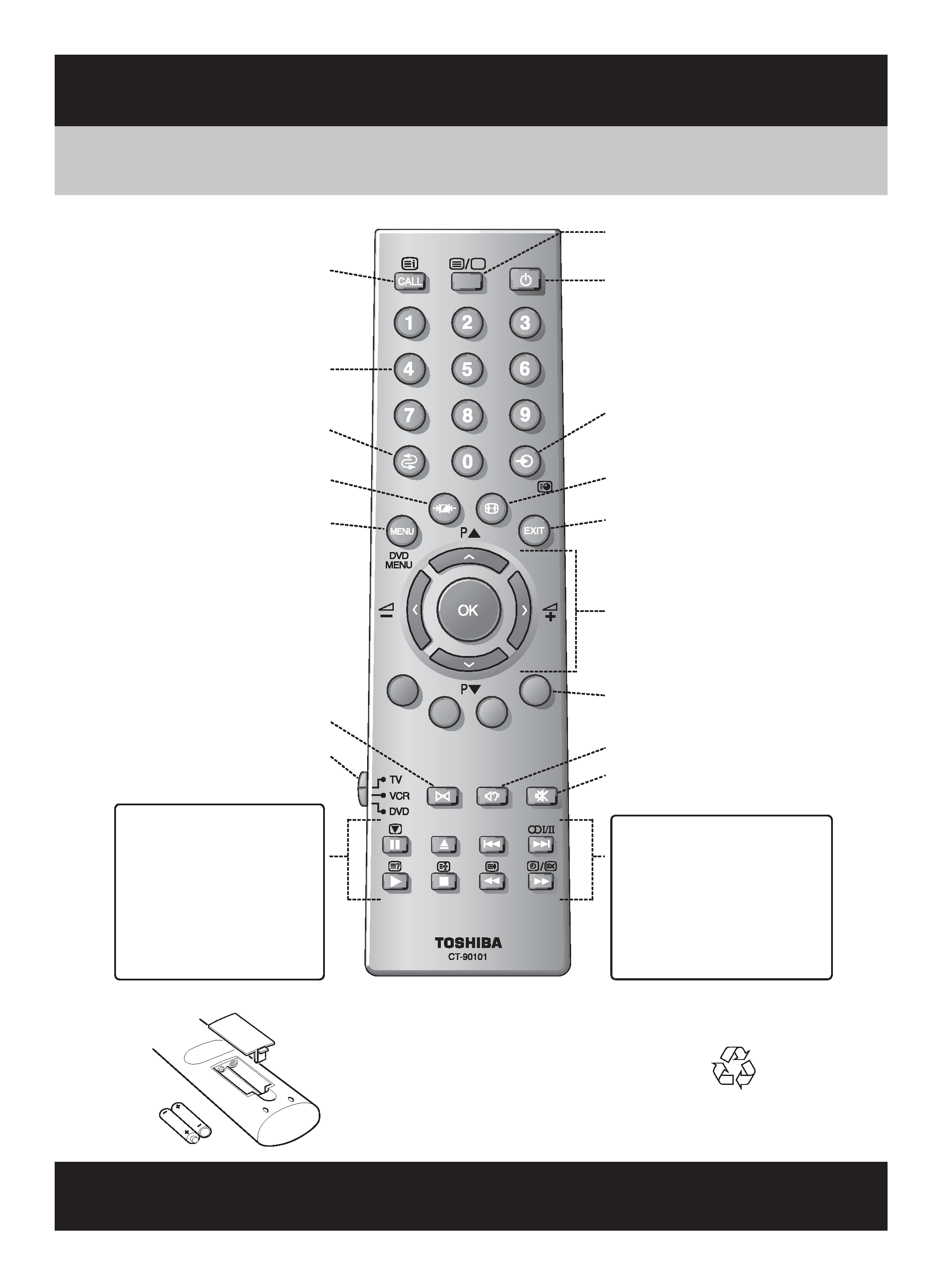 Simple at-a-glance reference of your remote control
Quick Set Up Guide and Remote Control
Remove the back cover to insert the batteries, make
sure they are inserted the right way round.
Suitable battery types for this remote are:
Printed on recycled paper.
No function on this model
To bring up on-screen information and
for the teletext initial/index function
To select input from external sources
To access sub-pages when in teletext
Selectable picture preferences
To return to the previous programme
When using a TOSHIBA VCR or DVD:
To change programme positions and
When using menus the arrows move the
cursor on the screen up, down, left or
right. OK to confirm your selection
O
I/II
Stereo/bilingual reception
To enlarge teletext display size
8
/
9
To select a page whilst viewing a
---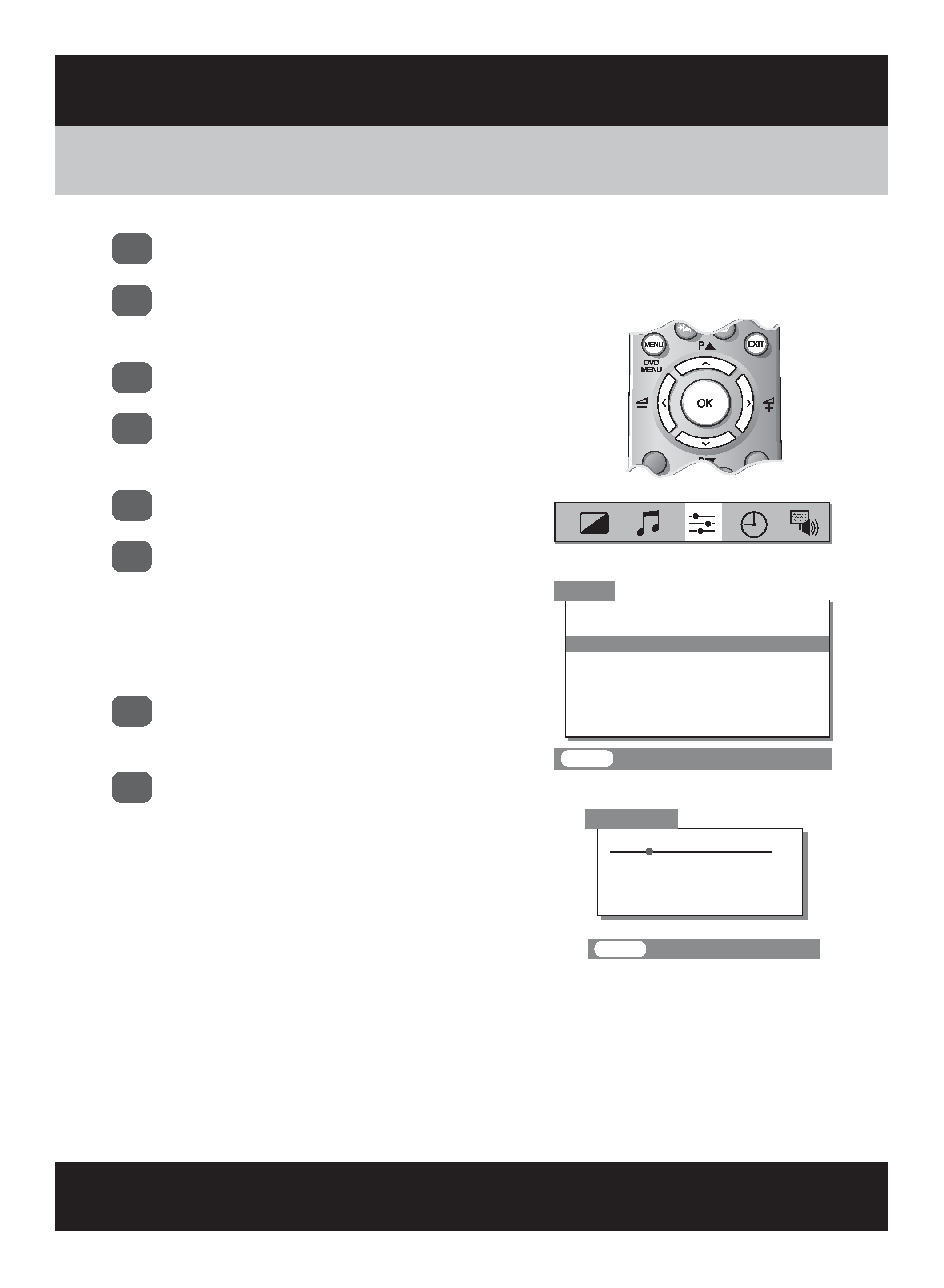 Plug the aerial directly into the AERIAL INPUT on the television set.
Connect the television to the mains. If the power-on light is unlit press the ON/OFF
button on the front of the set.
Press button 1 on the remote control.
Press the MENU button, and use S or R
button to select SET UP from the top bar.
Press the Q button to highlight Auto tuning.
Then the R button to select the
You will be informed that all previous settings
Press the OK button to begin the search for
will flash and the bullet will move along
the line as the search progresses.
You must allow the television to complete the search.
When the search is complete the TV will
automatically return to programme position 1.
Auto tuning is now complete. To select programmes press the number buttons.
In some areas of the UK duplicate TV stations are received, if the Autosort has put
these in adjacent numbers e.g. BBC1 in positions 1 and 2, simply re-order using
the Programme Sorting feature. For details of this and further operations plus
equipment connections please refer to the TV Owner's Manual.
Quick Set Up Guide and Remote Control
---