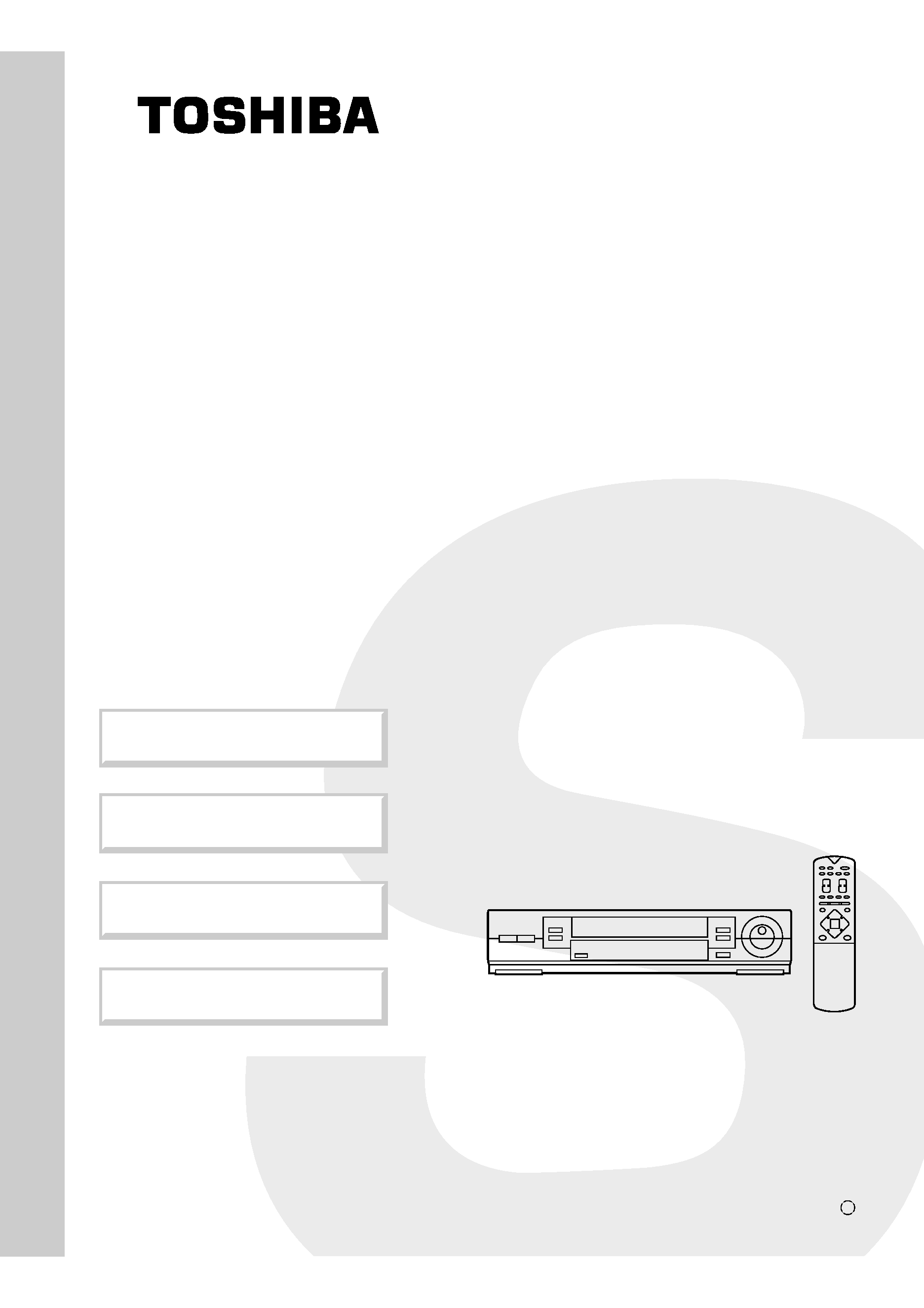 ---

1. OWNER'S MANUAL(ENGLISH)
2. OWNER'S MANUAL(GERMAN)
3. OWNER'S MANUAL(ITALIAN)
---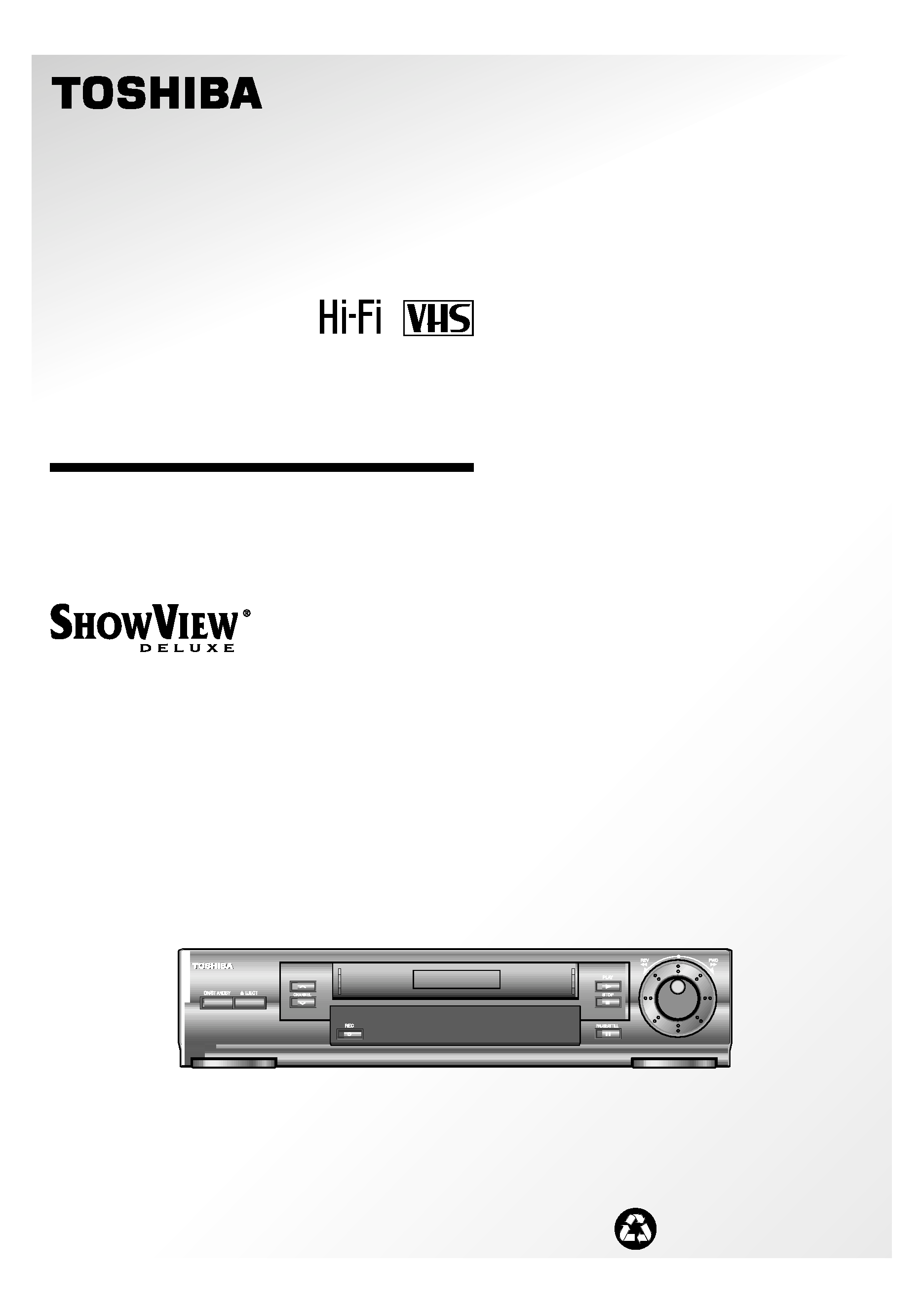 This publication is printed
See "STARTUP GUIDANCE" (pages 8
to 17) to start operating your VTR.
---

Welcome to the high quality picture world created by the TOSHIBA V-860EG. Read this
manual carefully before using, and enjoy the various convenient functions of this VTR.
Record the Model and Serial Nos. located on the rear of your VTR (Video Tape Recorder) in
the spaces provided below.
Model No. ________________________
Serial No. ________________________
To obtain the best performance and lasting satisfaction from your VTR;
see that it is properly installed with an adequate antenna system;
have it regularly checked by a qualified technical organization;
ensure that it is correctly used by all in the family.
Never let children insert any objects into holes or slots of the casing as it may
result in electric shocks.
Never guess or take a chance with your VTR ­ it is better to be safe than sorry!
---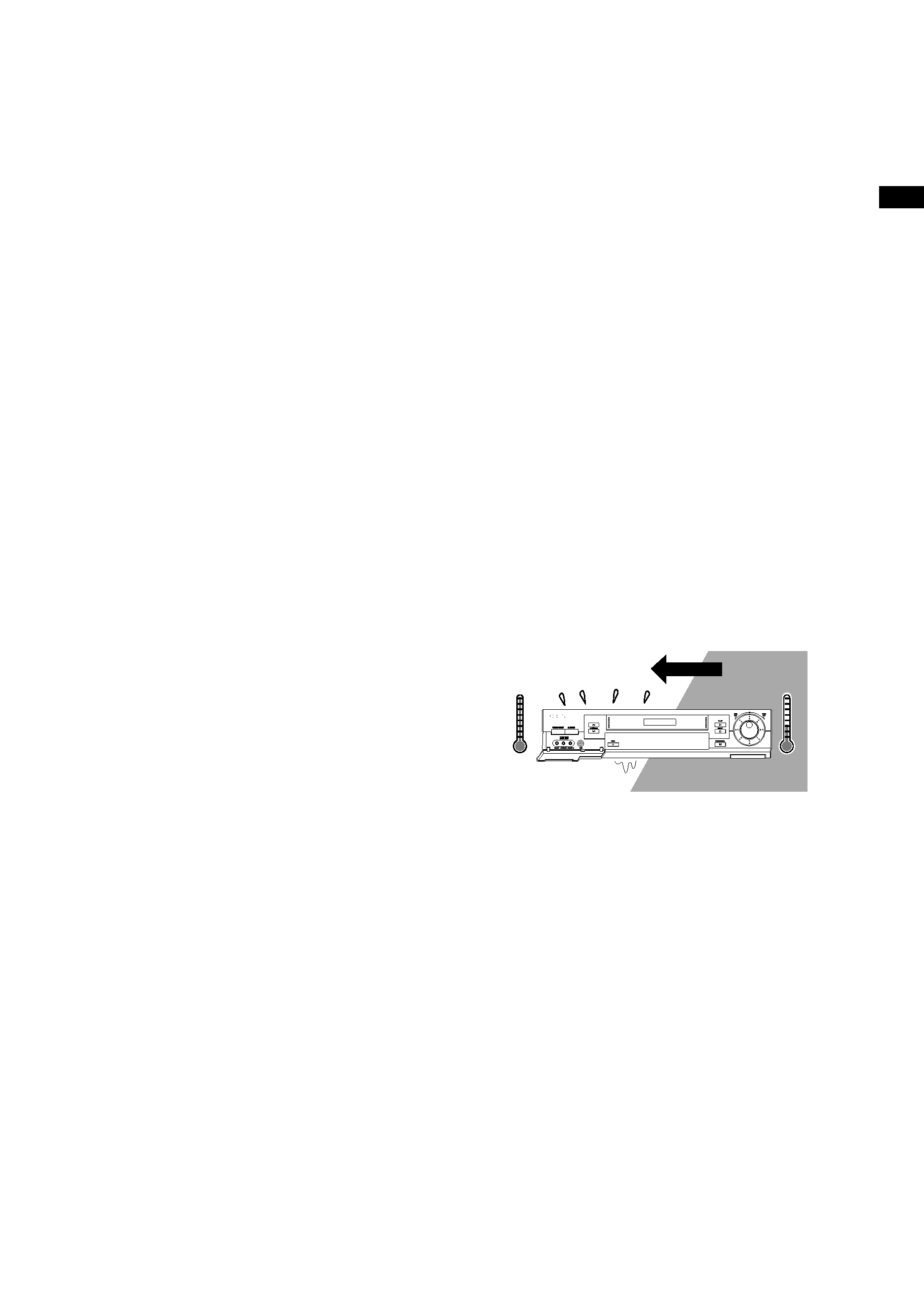 · Do not install the VTR in a location near heat
sources, such as radiators or air ducts, or in a
place subject to direct sunlight, excessive dust,
mechanical vibrations or impacts.
· Allow adequate air circulation to prevent
internal heat build-up. Do not place the VTR
on soft surfaces (rugs, blankets, etc.), too near
materials such as curtains and draperies or in
a built-in installation such as a bookcase or
· Keep the VTR and the video cassettes away
from strong magnetic fields.
· To disconnect the lead, pull it out by the plug.
Never pull the lead itself.
· Do not drop any inflammable or metallic
objects, or liquid into the VTR. This may cause
· Do not hit or shake the unit when moving it.
· Remove the cassette from the VTR when not
· Save the original carton and packing materials:
they will come in handy if you ever have to
transport your VTR. For maximum protection,
repack the unit as it was originally packed at
· Do not use volatile liquids such as insect spray
Do not leave rubber or plastic products
touching the unit for a long time. They will mar
Never operate this VTR immediately after
moving it from a cold location to a warm
location. In this case, connect the power cord
of the VTR to an AC outlet to turn the power
on and leave it for TWO TO THREE hours
without operating it. When the VTR is exposed
to such a change in temperature, moisture may
condense on the cylinder inside of the VTR, one
of its most crucial internal parts. If moisture
condensation occurs inside the VTR, the cassette
tape may stick to the surface of the cylinder
causing damage to the tape itself or the video
Moisture condensation is most likely to occur in
· When moved from a cold location to a warm
· In a room rapidly heated or in a place where
the VTR is directly exposed to cool flow of air
from an air-conditioner or other electrical
· In a room with excessive dampness or high
---