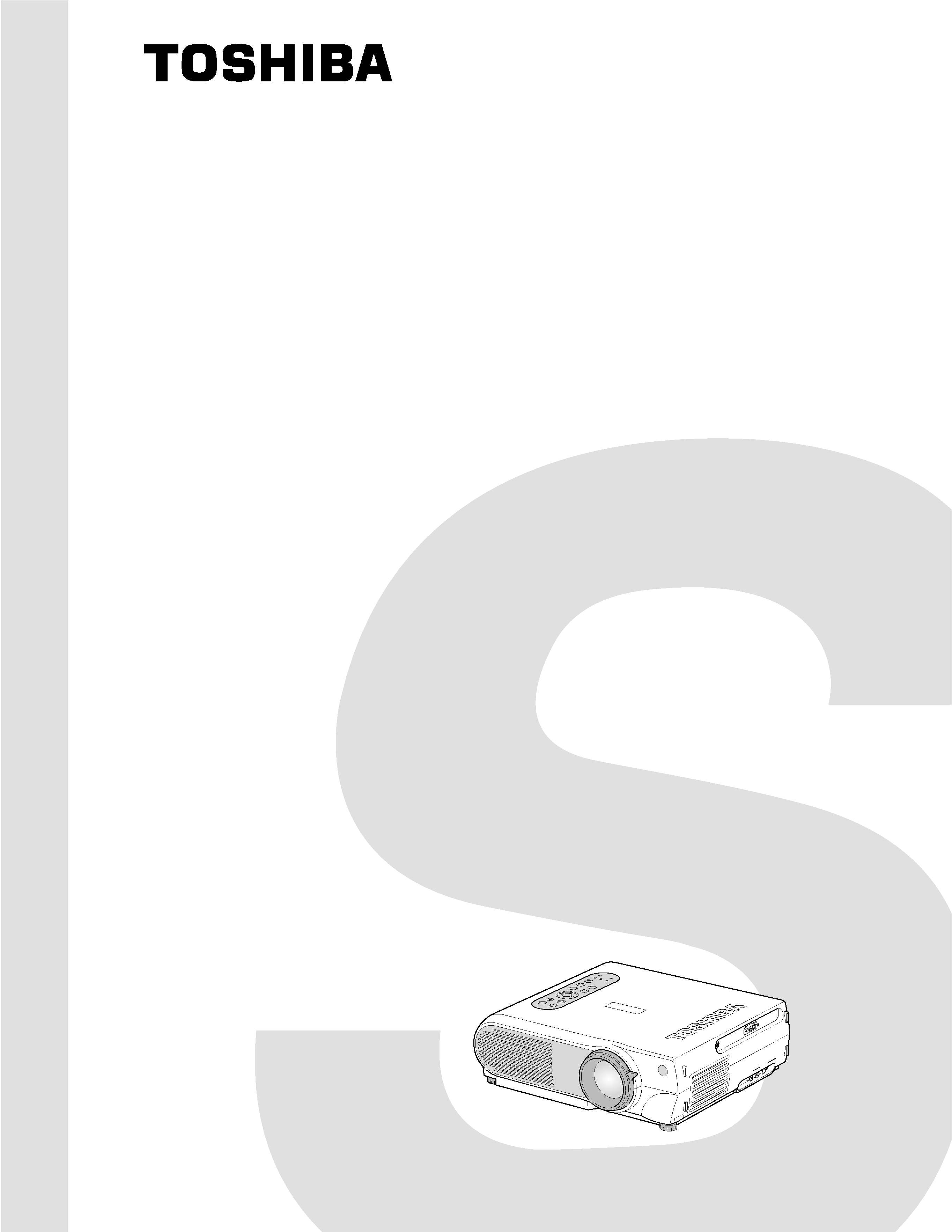 This service manual covers only different portions from service manual (File No. 330-200008)
Document Created in Japan Jun.,2001
---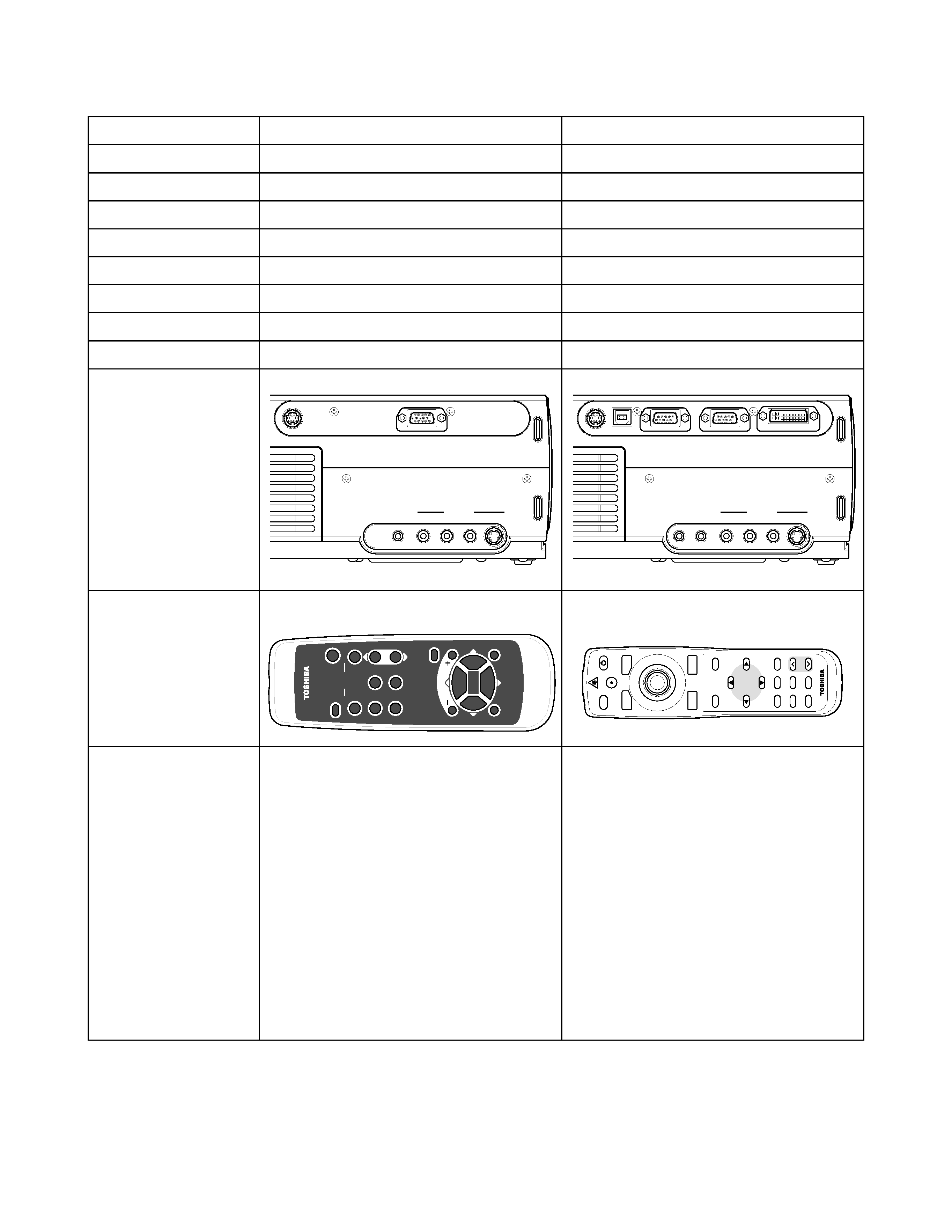 1. Major different specifications from TLP-X series
1.25", 16:9 aspect, 1280 x 720 dots
1.3", 4:3 aspect, 1024 x 768 dot
2000 ANSI lumens (TLP-X10/X11)
Owner's manual ..................................... 1
Owner's manual (Getting started) ......... 1
Owner's manual (CD-ROM) .................. 1
Remote control ...................................... 1
Remote control ...................................... 1
R6 (AA) size battery .............................. 2
R6 (AA) size battery .............................. 2
Power cord ............................................ 1
Power cord ............................................ 1
Signal cable (for Component video) ....... 1
RGB cable ............................................. 1
DVI analog cable*
2
................................ 1
Adapter for Macintosh computers ......... 1
AV cable ................................................. 1
AV cable ................................................ 1
3.5 stereo plug) ............... 1 Audio cable (3.5 stereo plug) ............... 1
Control cable ......................................... 1
Control cable ......................................... 1
USB cable ............................................. 1
*
1: This may be added in the future for TLP-MT7E
*
2: This is added from April 2001 and later.
There are not laser pointer and remote mouse function.
Other functions are same as remote control of TLP-X series.
USB, MONITOR OUT and DVI IN are removed.
---

The service tools of TLP-X series (each extension cable and adjustment software (SINGO98.exe,
TLPX10S.exe and CNTX10S.exe)) can be used for TLP-MT7.
3. Panel holder service kit
Parts number of the kit "23405031" is registered for TLP-MT7 exclusive use.
The contents of the service kit, please refer to the manual page 1-17 of TLP-X series. (The shapes
of the panel holders are different from TLP-X series because the LCD panel's shapes differed.)
The following parts list covers only the different parts from TLP-X series.
For the other parts, please refer to the service manual (File No, 330-200008) of TLP-X series.
---

Difference parts list (continued)
---