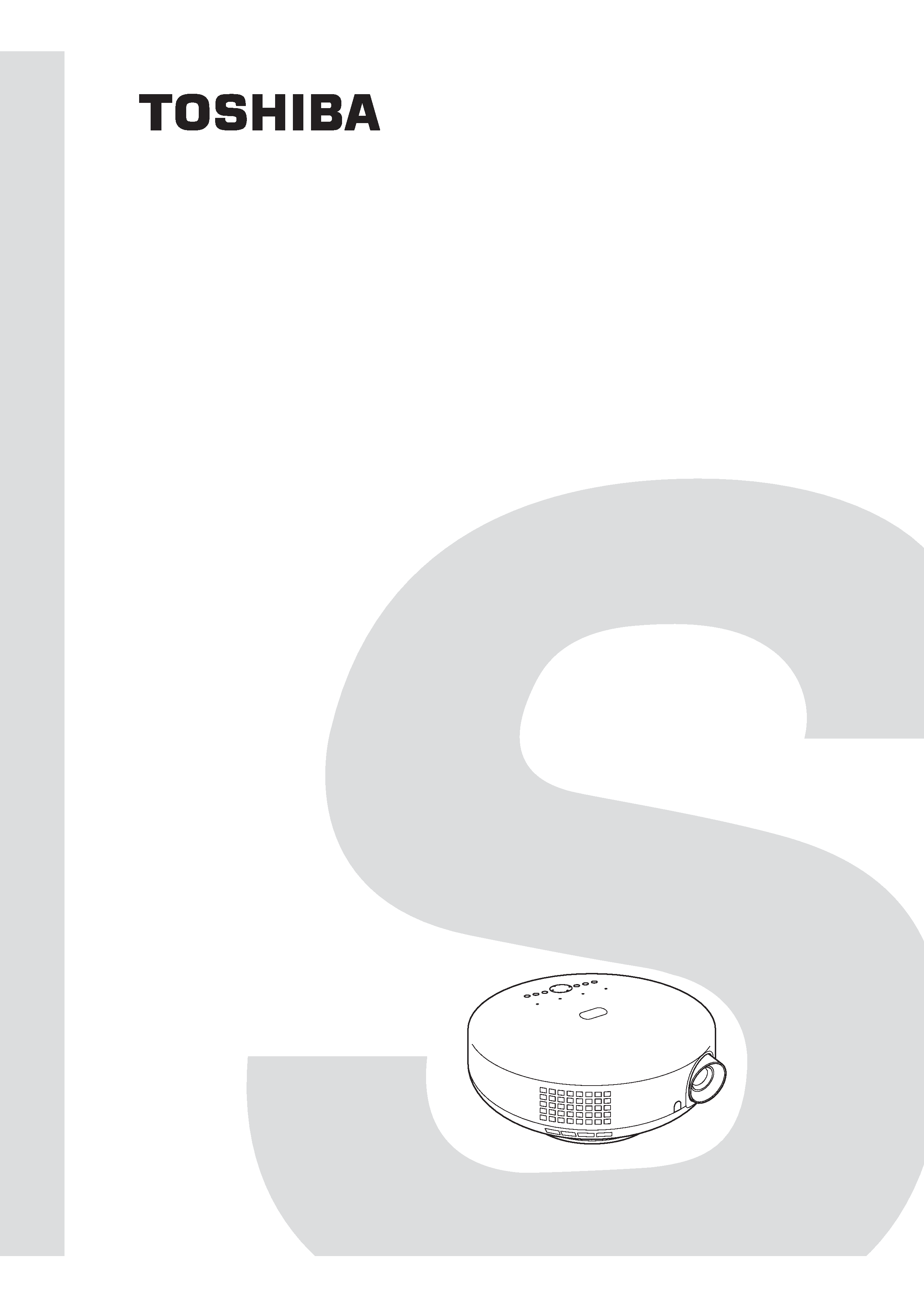 Document Created in Japan Dec. 2003U
---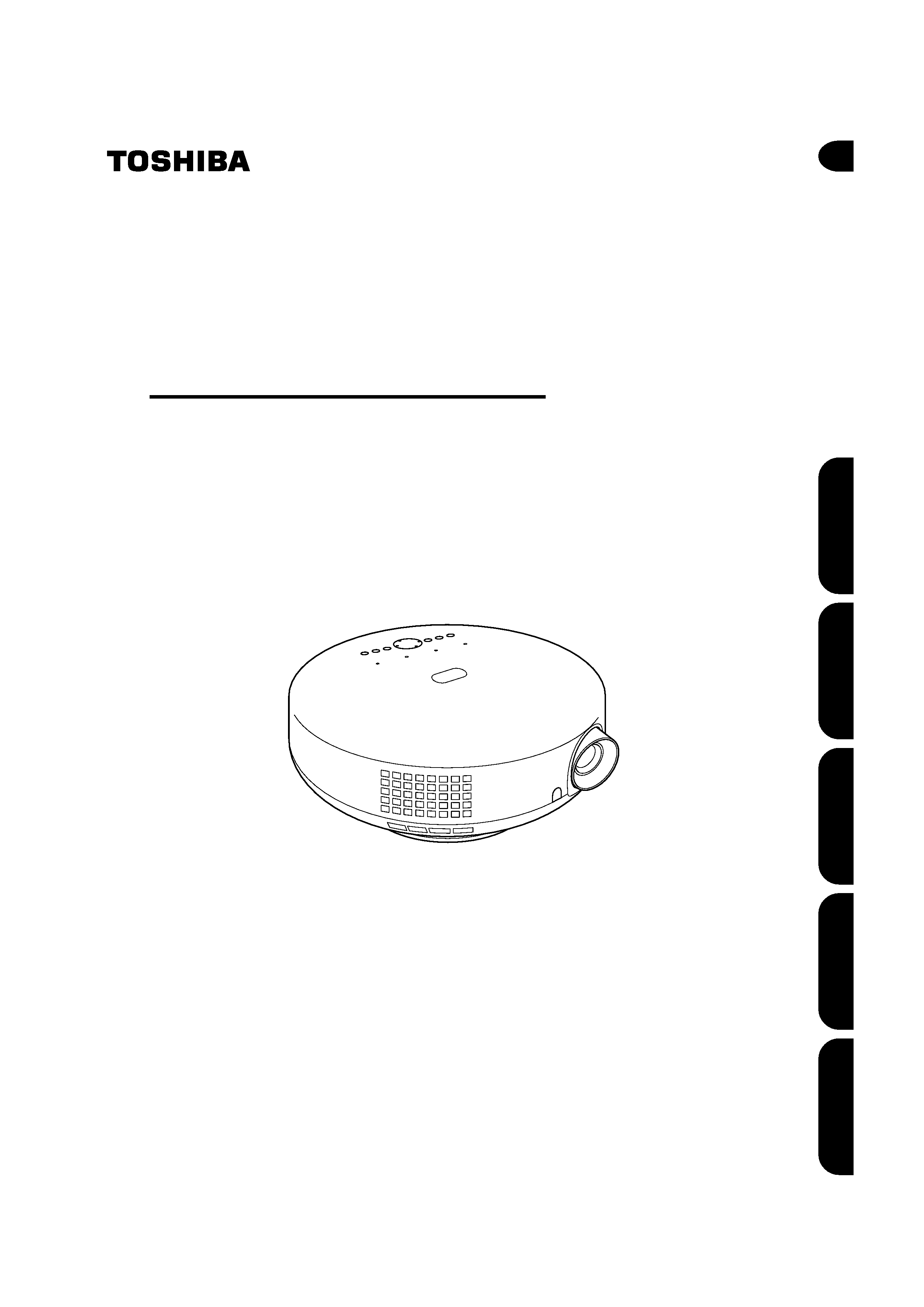 ---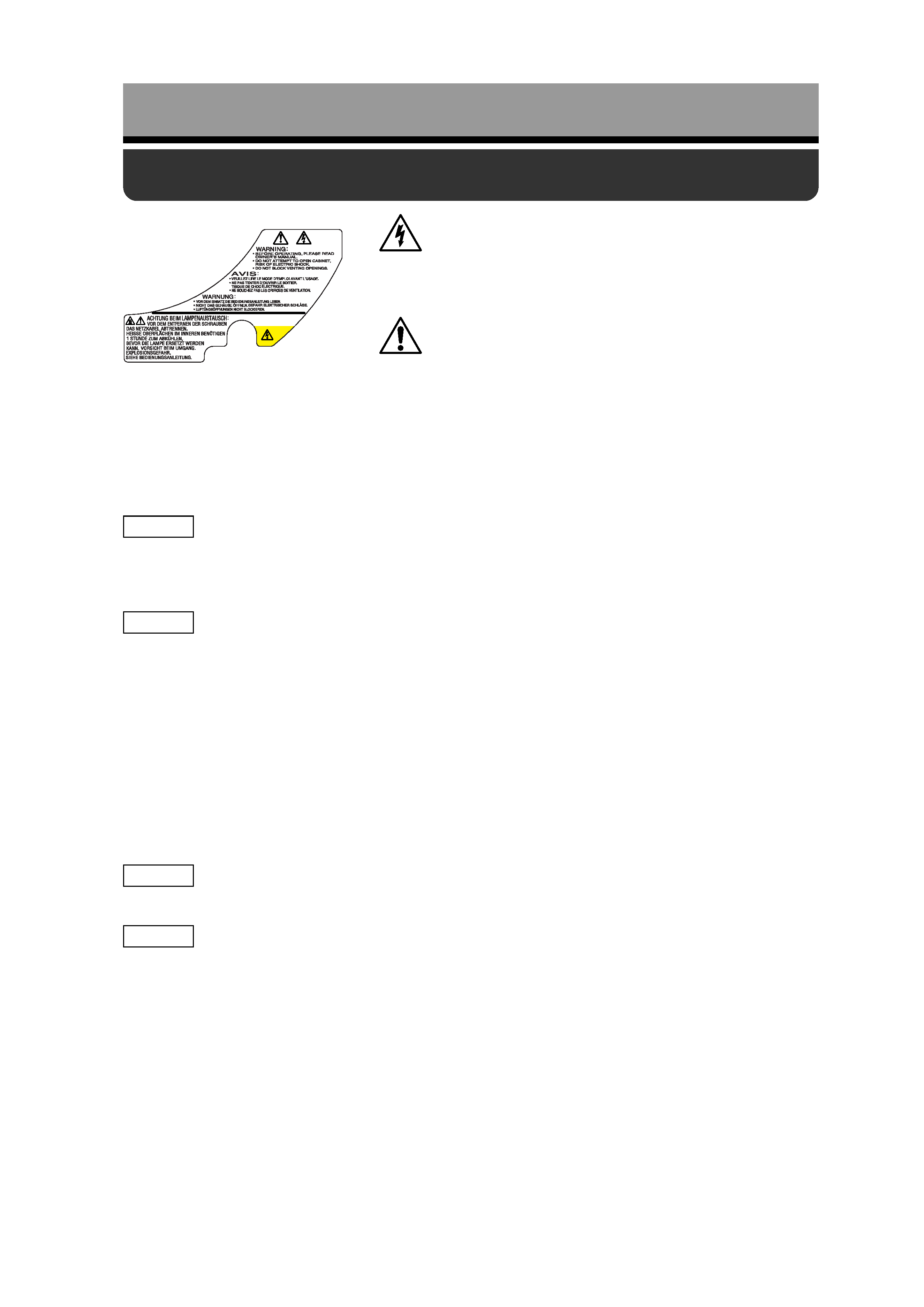 WARNING: TO REDUCE THE RISK OF FIRE OR ELECTRIC SHOCK, DO NOT EXPOSE THIS APPLIANCE TO
RAIN OR MOISTURE. DANGEROUS HIGH VOLTAGES ARE PRESENT INSIDE THE ENCLOSURE.
DO NOT OPEN THE CABINET. REFER SERVICING TO QUALIFIED PERSONNEL ONLY.
WARNING: Handling the cord on this product or cords associated with accessories sold with this product, will
expose you to lead, a chemical known to the State of California to cause birth defects or other
Wash hands after handling.
FCC Radio Frequency Interference Statement
This equipment has been tested and found to comply with the limits for a Class B digital device,
pursuant to part 15 of the FCC Rules. These limits are designed to provide reasonable protection
against harmful interference in a residential installation.
This equipment generates, uses, and can radiate radio frequency energy and, if not installed and used
in accordance with the instructions, may cause harmful interference to radio communications.
However, there is no guarantee that interference will not occur in a particular installation.
If this equipment does cause harmful interference to radio or television reception, which can be
determined by turning the equipment off and on, the user is encouraged to try to correct the interference
by one or more of the following measures:
­ Reorient or relocate the receiving antenna.
­ Increase the separation between the equipment and receiver.
­ Connect the equipment into an outlet on a circuit different from that to which the receiver is connected.
­ Consult the dealer or an experienced radio/TV technician for help.
WARNING: Changes or modifications made to this equipment, not expressly approved by Toshiba, or parties
authorized by Toshiba, could void the user's authority to operate the equipment.
This Class B digital apparatus complies with Canadian ICES-003.
Cet appareil numérique de la classe B est conforme à la norme NMB-003 du Canada.
The lightning flash with arrowhead symbol, within an equilateral
triangle, is intended to alert the user to the presence of
uninsulated "dangerous voltage" within the product's enclosure
that may be of sufficient magnitude to constitute a risk of electric
The exclamation point within an equilateral triangle is intended
to alert the user to the presence of important operating and
maintenance (ser vicing) instructions in the literature
accompanying the appliance.
---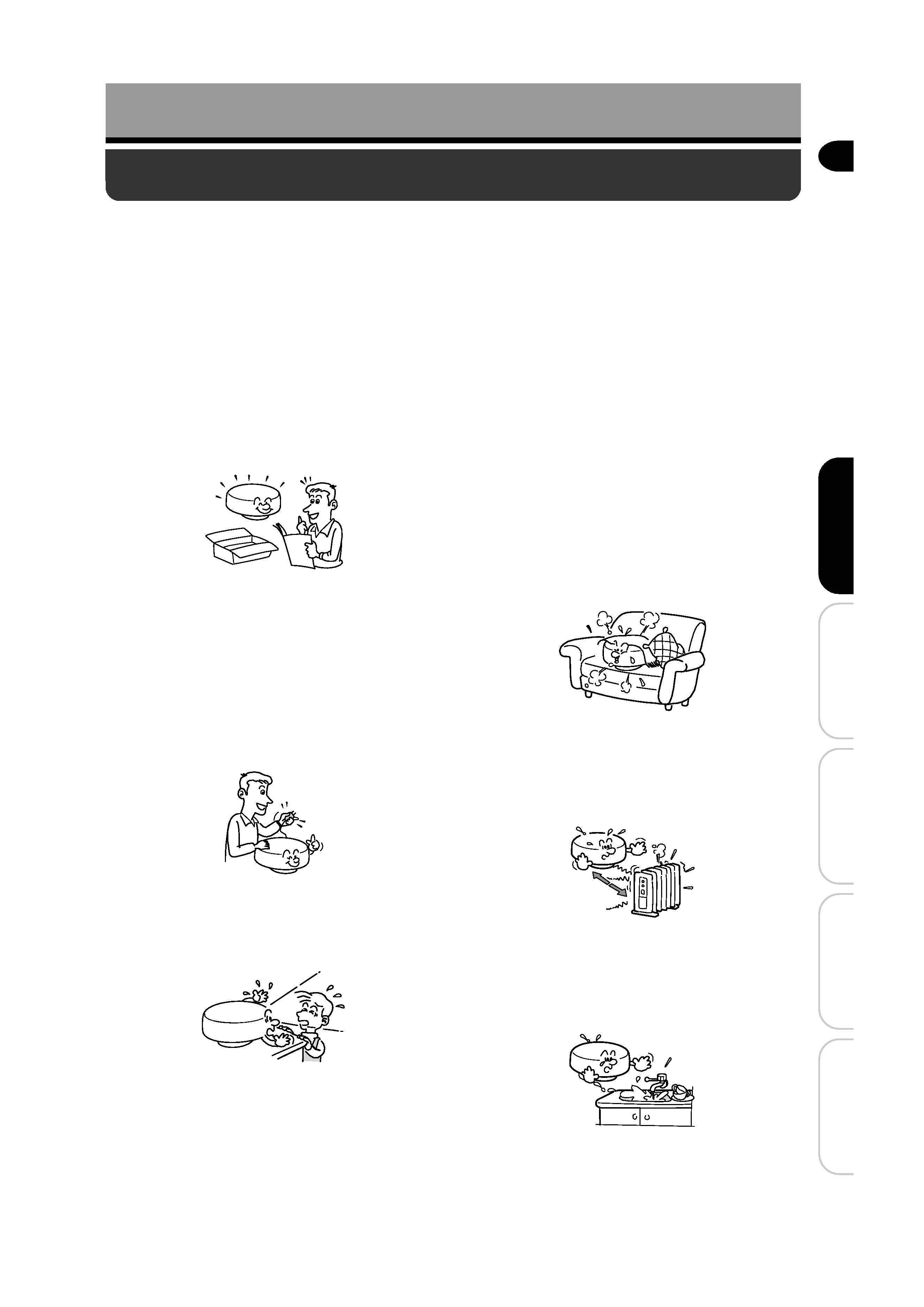 IMPORTANT SAFETY INSTRUCTIONS
CAUTION: PLEASE READ AND OBSERVE ALL WARNINGS AND INSTRUCTIONS PROVIDED IN
THIS OWNER'S MANUAL AND THOSE MARKED ON THE UNIT. KEEP THIS BOOKLET
This set has been designed and manufactured to assure personal safety. Improper use can result in electric shock
or fire hazard. The safeguards incorporated in this unit will protect you if you observe the following procedures for
installation, use and servicing. This unit is fully transistorized and does not contain any parts that can be repaired
DO NOT REMOVE THE CABINET COVER, OR YOU MAY BE EXPOSED TO DANGEROUS VOLTAGE.
REFER SERVICING TO QUALIFIED SERVICE PERSONNEL ONLY.
After unpacking this product, read the owner's
manual carefully, and follow all the operating and
This product should be operated only from the
type of power source indicated on the marking
If you are not sure of the type of power supply to
your home, consult your product dealer or local
For products intended to operate from battery
power, or other sources, refer to the operating
Do not look into the lens while the lamp is on.
The strong light from the lamp may cause
damage to your eyes or sight.
Openings in the cabinet are provided for
ventilation and to ensure reliable operation of the
product and to protect it from overheating, and
these openings must not be blocked or covered.
The openings should never be blocked by
placing the product on a bed, sofa, rug or other
similar surface. This product should not be
placed in a built-in installation such as a
bookcase or rack unless proper ventilation is
provided or the manufacturer's instructions have
The product should be situated away from heat
sources such as radiators, heat registers, stoves,
or other products (including amplifiers) that
Do not use this product near water.
- for example, near a bath tub, wash bowl, kitchen
sink, or laundry tub; in a wet basement; or near a
swimming pool and the like.
---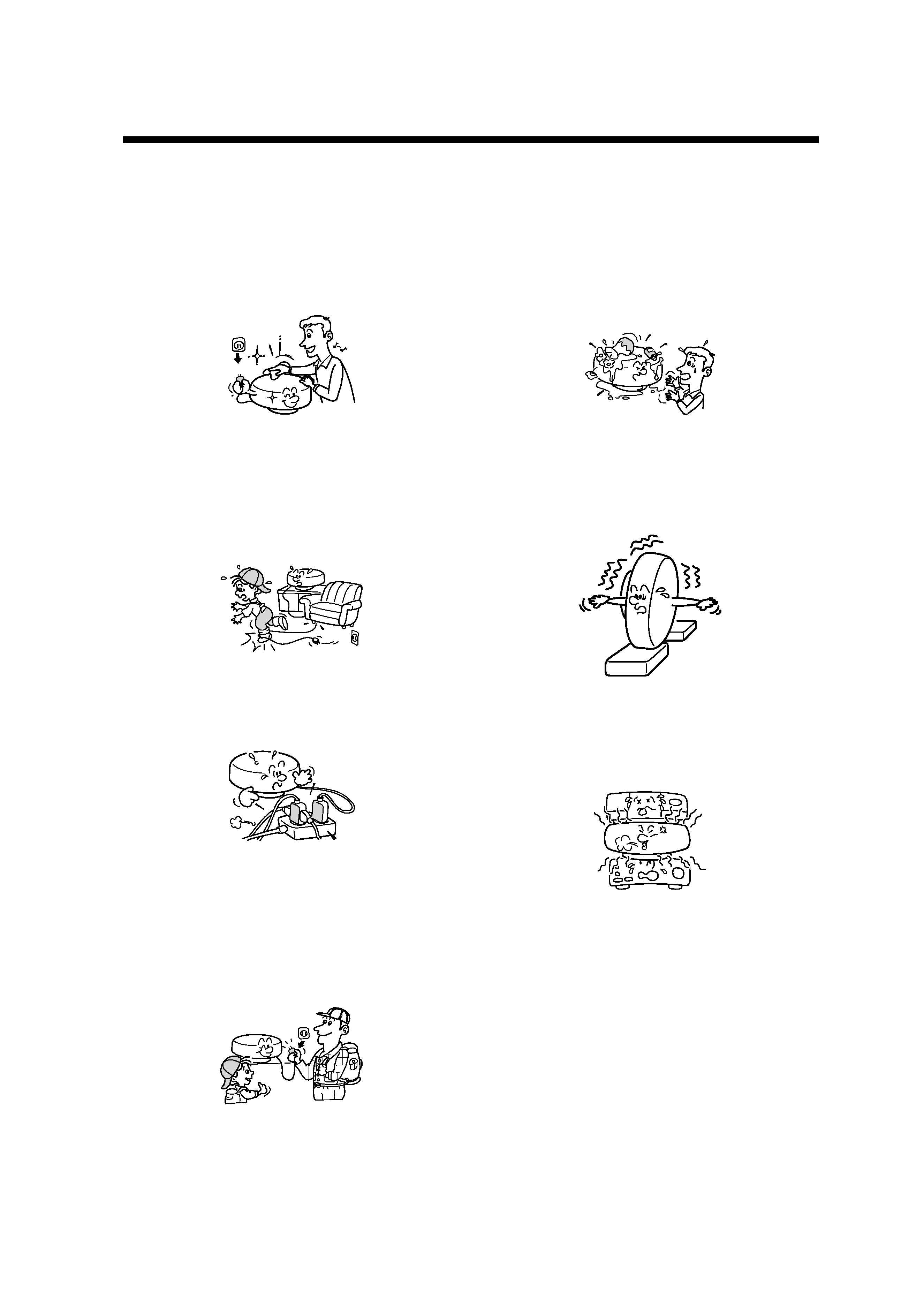 IMPORTANT SAFETY INSTRUCTIONS (Continued)
Unplug this product from the wall outlet before
cleaning. Do not use liquid cleaners or aerosol
Use a soft cloth for cleaning.
Power-supply cords should be routed so that
they are not likely to be walked on or pinched by
items placed upon or against them, paying
particular attention to cords at plugs,
convenience receptacles, and the point where
they exit from the product.
Do not overload wall outlets, extension cords, or
integral convenience receptacles as this can
result in a risk of fire or electric shock.
For added protection for this product during a
storm, or when it is left unattended and unused
for long periods of time, unplug it from the wall
outlet. This will prevent damage to the product
due to lightning and power-line surges.
When lightning starts, do no touch this product,
the connection cable, or the power code plug.
11. Object and Liquid Entry
Never push objects of any kind into this product
through openings as they may touch dangerous
voltage points or short-out parts that could result
in a fire or electric shock. Never spill liquid of
12. Do not place the product
Do not use the product in the upright position to
project the pictures at the ceiling, or any other
vertical positions. It may fall down.
Do not stack other equipment on this product or
do not place this product on the other equipment.
Top and bottom plates of this product may
develop heat and damage other equipment.
Do not use attachments not recommended by
the product manufacturer as they may cause a
---