 Before you start.........................................................................................2
Important information ...............................................................................5
Connecting a computer to the TOSHIBA TDP490 ..................................6
Connecting a video source to the TOSHIBA TDP490...........................10
Connecting a TV-source to the TOSHIBA TDP490 ...............................12
Using the TOSHIBA TDP490 ..................................................................14
Using the menus .....................................................................................19
Maintenance ............................................................................................32
What do I do if (Trouble shooting).........................................................33
`FCC Statement', Important precautions and
`Trademarks Copyright' ..........................................................................35
---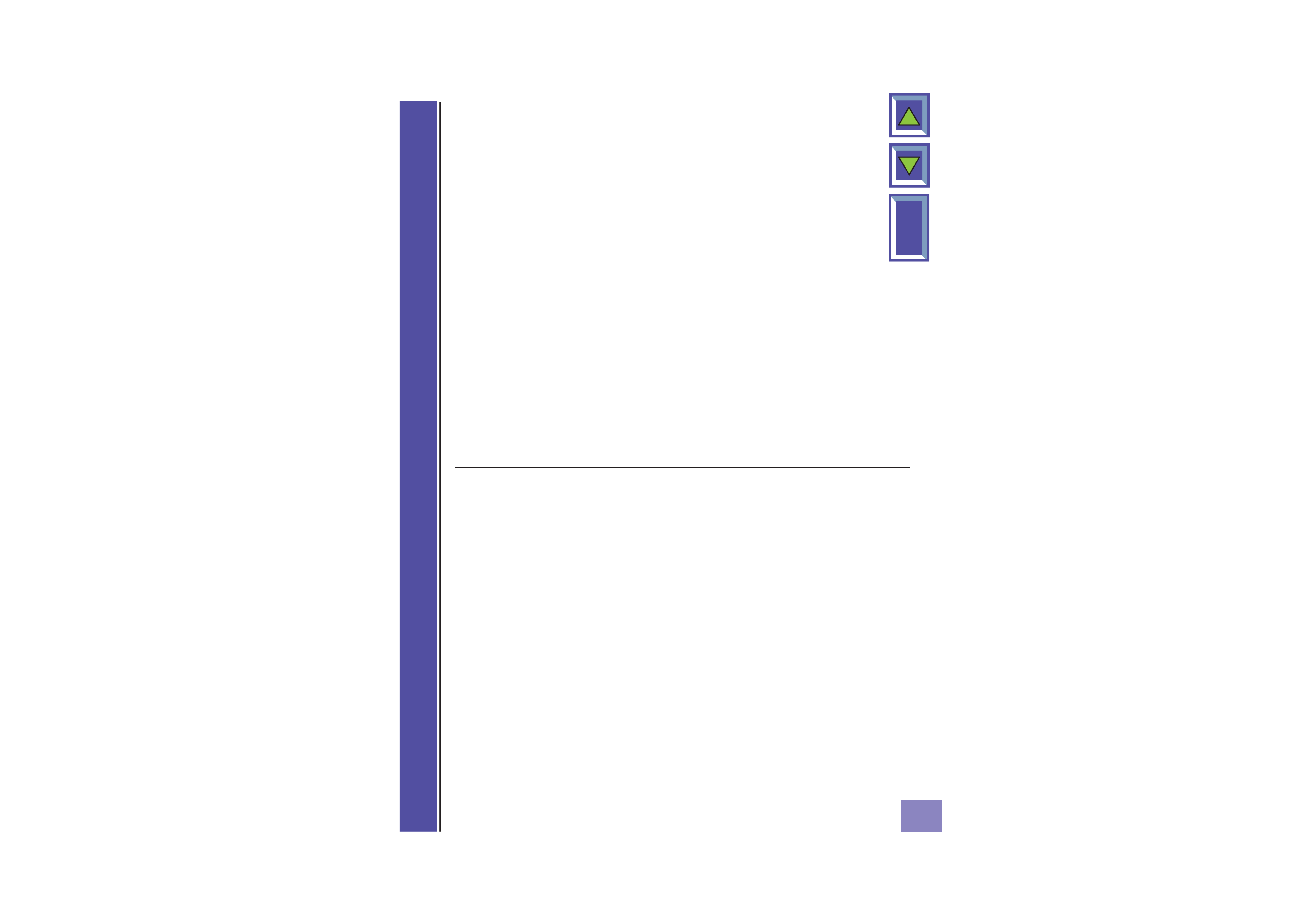 Thank you for choosing the
The TOSHIBA TDP490 will display high brightness
images with vivid colors, even under normal light condi-
tions. As input for your presentation you can use CD-I,
CD-ROM, Photo CDs, Laser Disks, DVD, normal VCRs
or computers. You can have multiple input connected
simultaneously for high impact multimedia presentation.
Thanks to the unique TOSHIBA Graphical User
Interface, the TOSHIBA TDP490 offers true plug and
play operation from remote control, which by the way
also can control your computer.
Before you start to use, please read "IMPORTANT
PRECAUTIONS" (page 35-36)
1.1 Color coding for ease of use
All connectors, plugs and buttons on the product are
colored to make the connection and use as easy and
intuitive as possible. The following colors are used:
x
Computer - gray (PC) /black (MAC)
x
TV/channel - purple (---- option)
x
Video (Composite) - yellow
---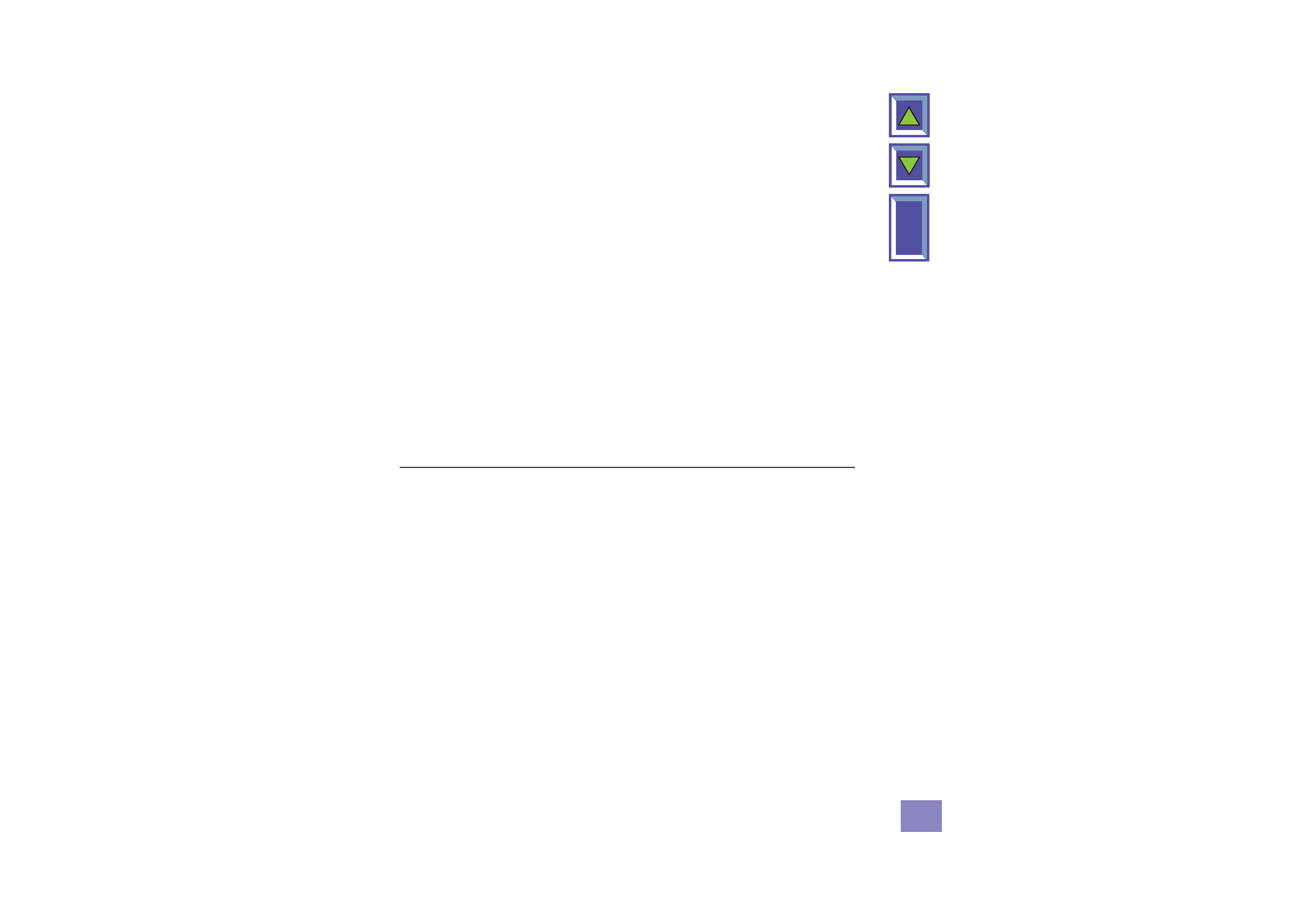 Please take a few minutes to make sure that your
TOSHIBA TDP490 contains all the necessary parts:
1.2.1 Computer accessories for
x
Computer cable Enhanced Video Connector (EVC),
male at both ends, 3 m/9.8 ft.
x
Cable for PC / MAC audio (Stereo jack, 0,8 m)
x
RS-232 mouse cable for PC
x
PS/2 mouse cable for PC
x
Apple Desktop Bus (ADB) mouse cable for MAC
x
Audio cable. (Euro Scart Adapter only for Europe)
1.2.3 Other cables/accessories
x
Remote control including batteries
1.2.4 Optional cables and accessories
---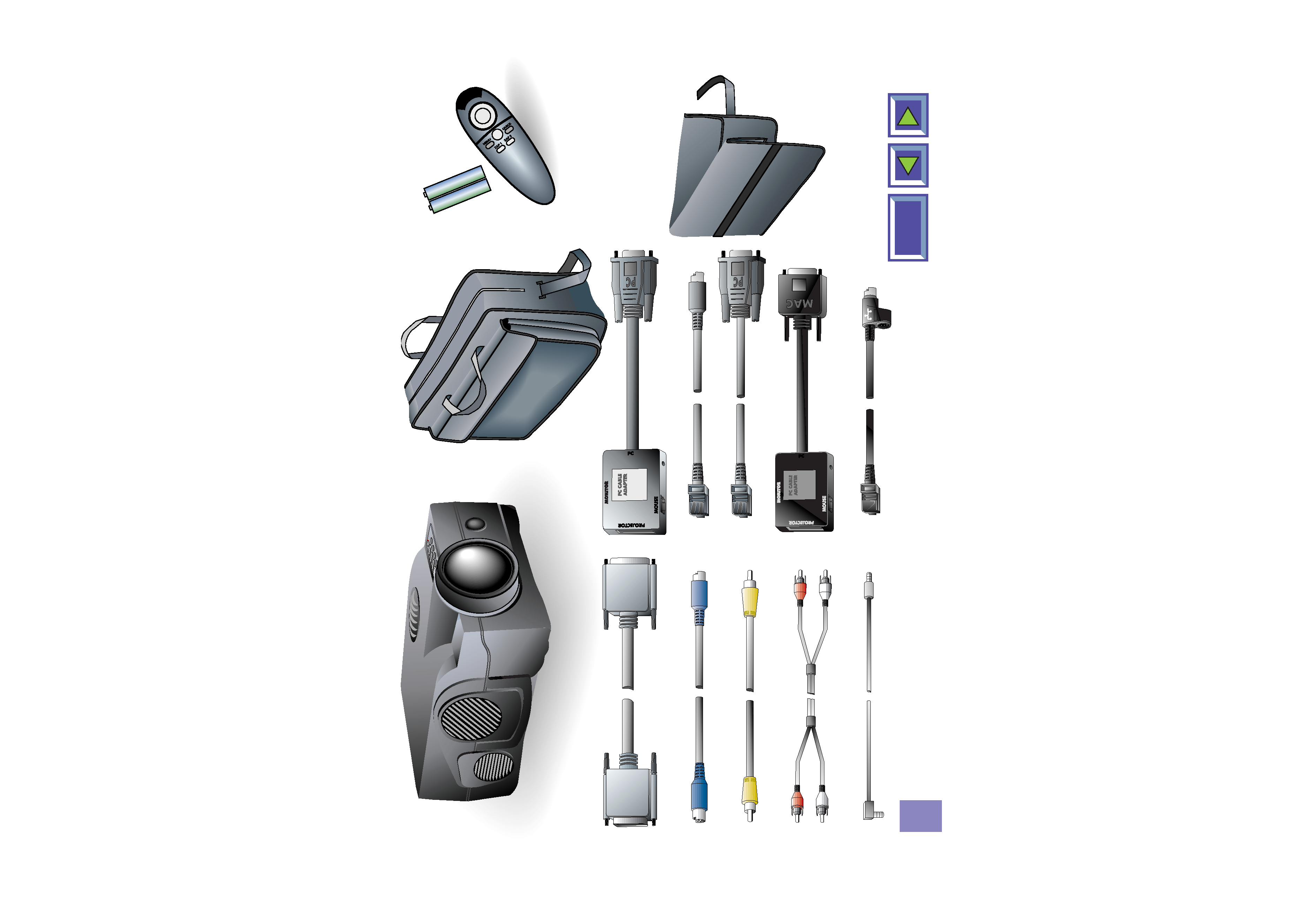 Figure 1: Product and accessories
---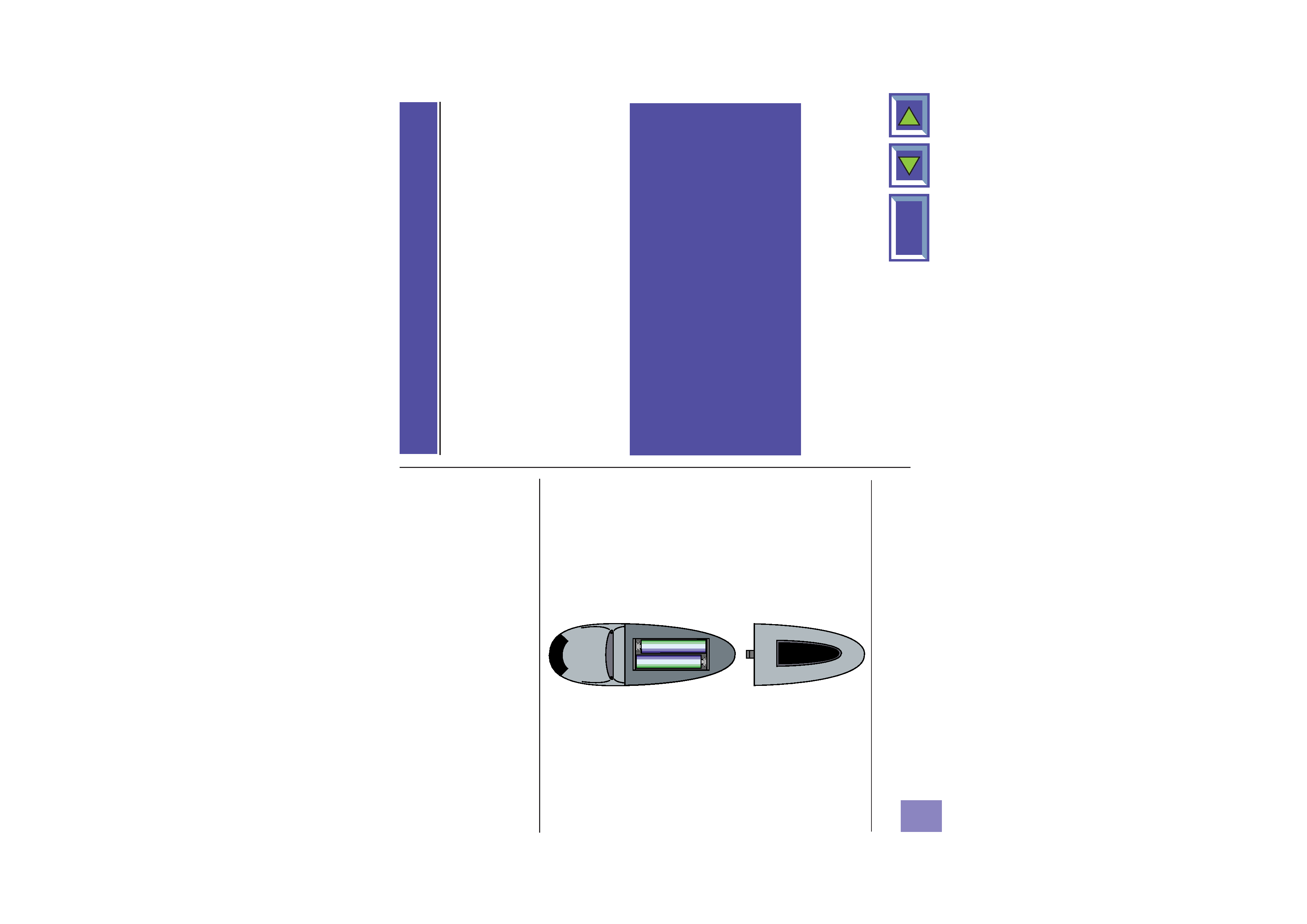 1.3 Insert batteries in the remote
Figure 2 shows the remote control with the battery
lid removed. Slide off the battery lid and insert the
batteries with the + and - poles correct. Slide the
battery lid back on again.
The warranty card or copy of invoice is your proof of
purchase. Please make sure that the warranty card is
returned in order to get the warranty service you are
Failure to return the warranty card may void your
Please read caution when transporting the unit.
Figure 2: Inserting batteries in remote control
Tampering with or opening the
TOSHIBA TDP490 can be dangerous.
Leave maintenance to authorized TOSHIBA
service personnel. Please contact your local
dealer with any service or maintenance
---