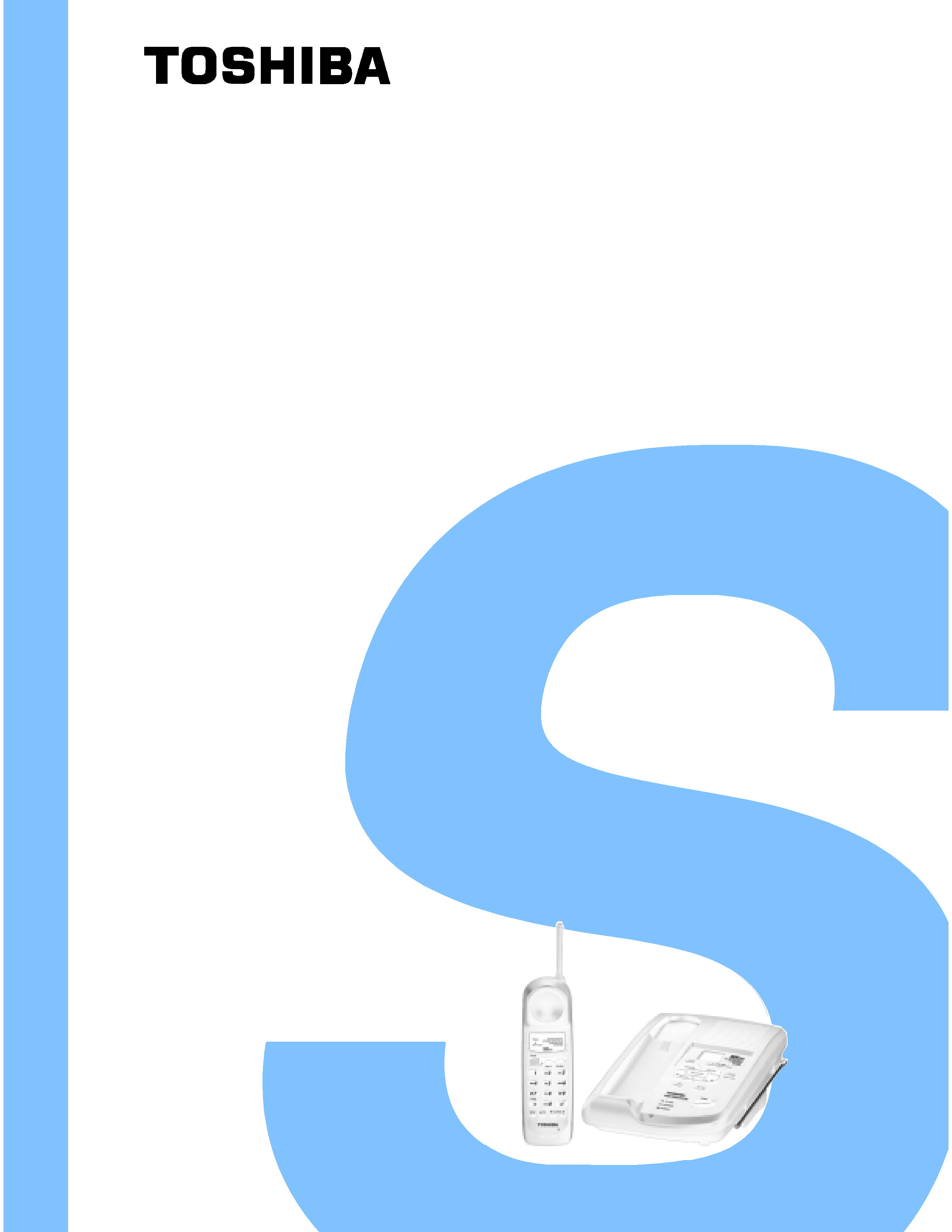 PUBLISHED IN JAPAN, Nov., 1998
---

SAFETY PRECAUTIONS ................................................................................................................... 1
OPERATING CONTROLS .................................................................................................................. 2
BLOCK DIAGRAMS ........................................................................................................................... 3
SCHEMATIC DIAGRAMS .................................................................................................................. 6
TROUBLESHOOTING HINTS .......................................................................................................... 18
IC AND TRANSISTOR VOLTAGE CHART ....................................................................................... 25
SEMICONDUCTOR LEAD IDENTIFICATION .................................................................................. 34
ELECTRICAL PARTS LOCATION .................................................................................................... 40
WIRING DIAGRAMS ........................................................................................................................ 46
EXPLODED VIEW AND MECHANICAL PARTS LIST ...................................................................... 48
PARTS LIST ..................................................................................................................................... 52
ASSEMBLY PARTS LIST ................................................................................................................. 75
SPECIFICATIONS ............................................................................................................................ 76
SUPPLEMENT FOR CHANGE NOTICE .......................................................................................... 79
Before returning any models to the customer, a safety check of the entire instrument should be made.
The service technician must be sure that no protective device built into the instrument by the manufacturer
has become defective or inadvertently degraded during servicing.
Alterations of the design or circuitry of these models should not be made.
Any design changes or additions such as, but not limited to, circuit modifications, auxiliary speaker
jacks, switches, grounding, active or passive circuitry, etc. may alter the safety characteristics of these
models and potentially create a hazardous situation for the user.
Any design alterations or additions will void the manufacturer's warranty and will further relieve the
manufacturer of responsibility for personal injury or property damage resulting therefrom.
Many electrical and mechanical parts in this chassis have special characteristics. These characteristics
often pass unnoticed and the protection afforded by them cannot necessarily be obtained by using
replacement components rated for higher voltage, wattage, etc. Replacement parts that have these
special safety characteristics are identified in this manual and its supplements; electrical components
having such features are identified by a
in the schematic diagram and the parts list. Before replacing
any of these components, read the parts list in this manual carefully. The use of substitute replacement
parts that do not have the same safety characteristics as specified in the parts list may create shock, fire
---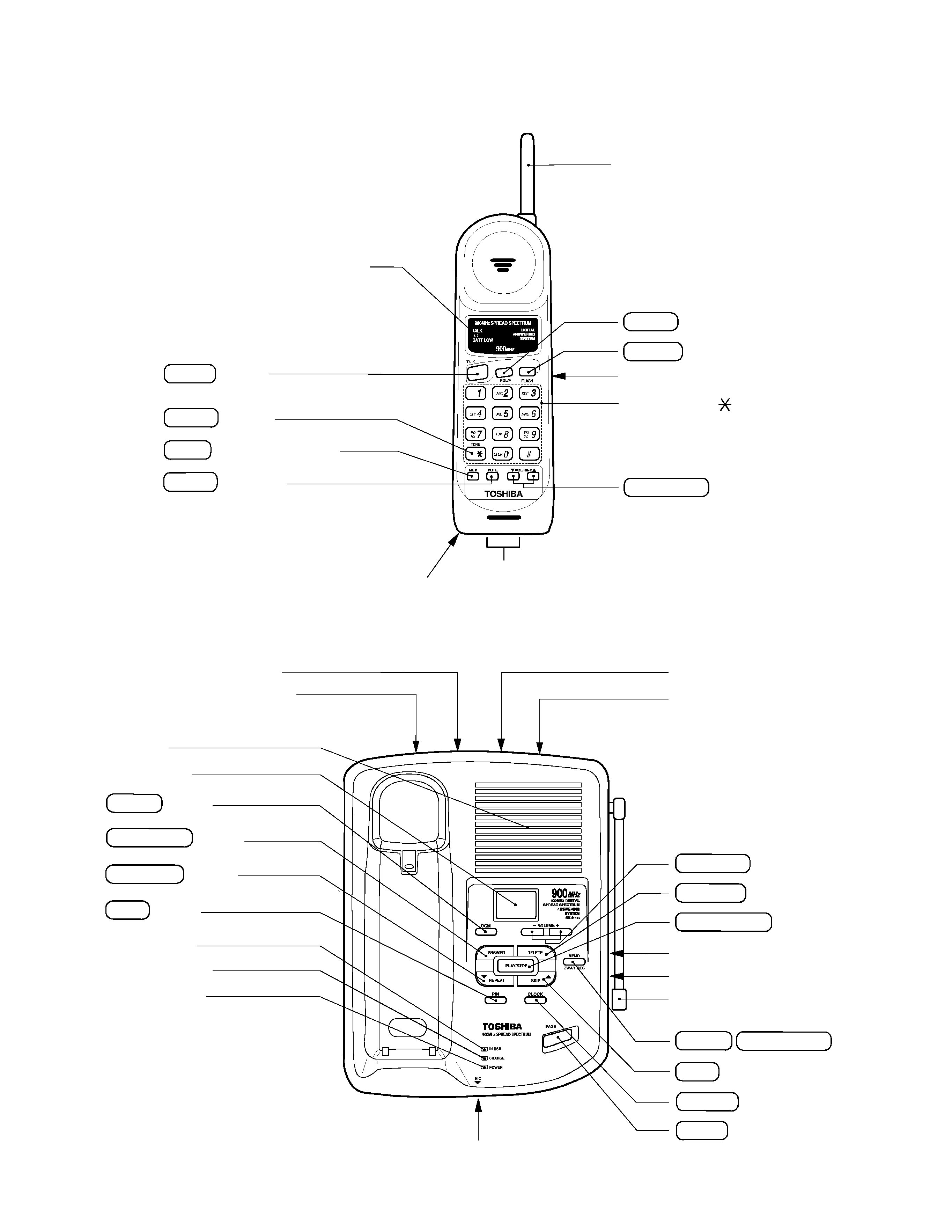 REC TIME switch (ANN/4/1)
RING TIME switch (2/4/TS)
Lights in different colors depending
on the operation status as follows:
·Orange: AC adaptor operation with
·Red: AC adaptor operation without
·Green: Base battery operation during
·
Lights ON during a phone
conversation using the handset.
·
Blinks when a channel is changed,
and during the low battery status.
Battery compartment (back)
RDL/P (Redial/Pause) button
---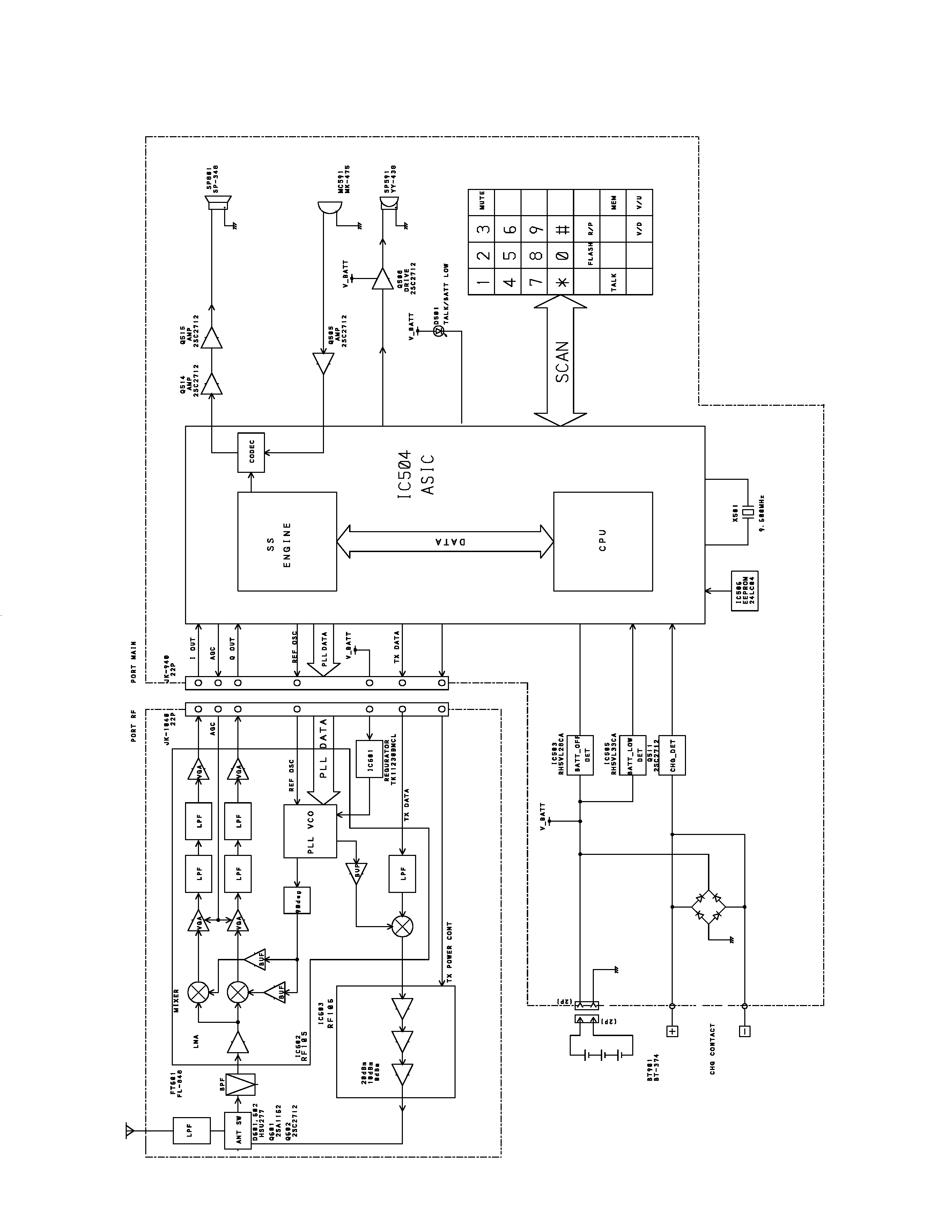 ---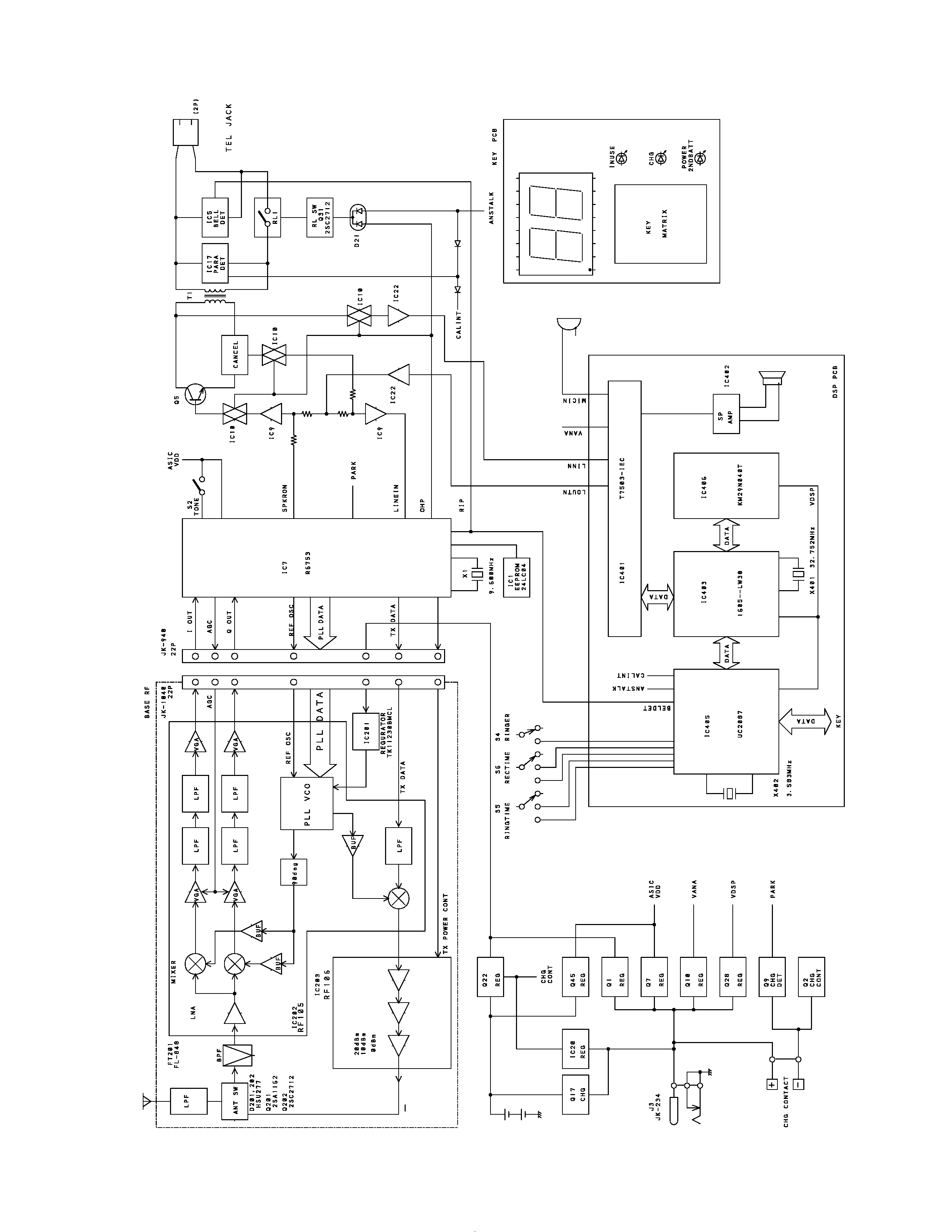 ---