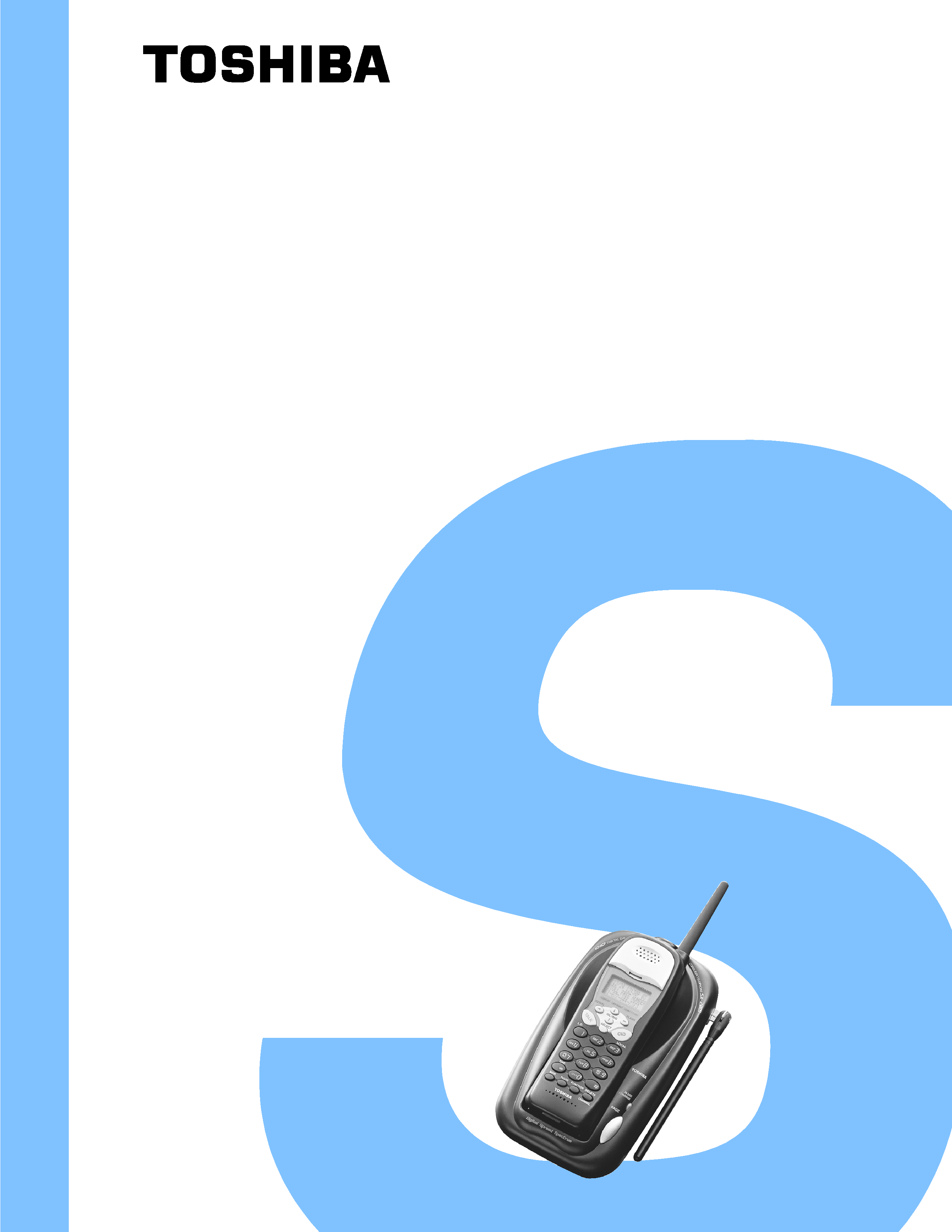 PUBLISHED IN JAPAN, May., 2001
---

SAFETY PRECAUTIONS ...................................................................................................................... 1
OPERATING CONTROLS ................................................................................................................... 2
CALL WAITING OPTIONS ................................................................................................................... 3
ALIGNMENT PROCEDURE ................................................................................................................. 4
BLOCK DIAGRAMS .............................................................................................................................. 6
SCHEMATIC DIAGRAMS ..................................................................................................................... 8
TROUBLESHOOTING HINTS ........................................................................................................... 12
IC AND TRANSISTOR VOLTAGE CHART ....................................................................................... 18
SEMICONDUCTOR LEAD IDENTIFICATION ................................................................................... 22
ELECTRICAL PARTS LOCATION ..................................................................................................... 25
WIRING DIAGRAMS .......................................................................................................................... 27
EXPLODED VIEW AND MECHANICAL PARTS LIST ...................................................................... 29
PARTS LIST ........................................................................................................................................ 31
ASSEMBLY PARTS LIST ................................................................................................................... 39
SPECIFICATIONS .............................................................................................................................. 40
Before returning any models to the customer, a safety check of the entire instrument should be made.
The service technician must be sure that no protective device built into the instrument by the manufacturer
has become defective or inadvertently degraded during servicing.
Alterations of the design or circuitry of these models should not be made.
Any design changes or additions such as, but not limited to, circuit modifications, auxiliary speaker
jacks, switches, grounding, active or passive circuitry, etc. may alter the safety characteristics of these
models and potentially create a hazardous situation for the user.
Any design alterations or additions will void the manufacturer's warranty and will further relieve the
manufacturer of responsibility for personal injury or property damage resulting therefrom.
Many electrical and mechanical parts in this chassis have special characteristics. These characteristics
often pass unnoticed and the protection afforded by them cannot necessarily be obtained by using
replacement components rated for higher voltage, wattage, etc. Replacement parts that have these
special safety characteristics are identified in this manual and its supplements; electrical components
having such features are identified by a
in the schematic diagram and the parts list. Before replacing
any of these components, read the parts list in this manual carefully. The use of substitute replacement
parts that do not have the same safety characteristics as specified in the parts list may create shock,
---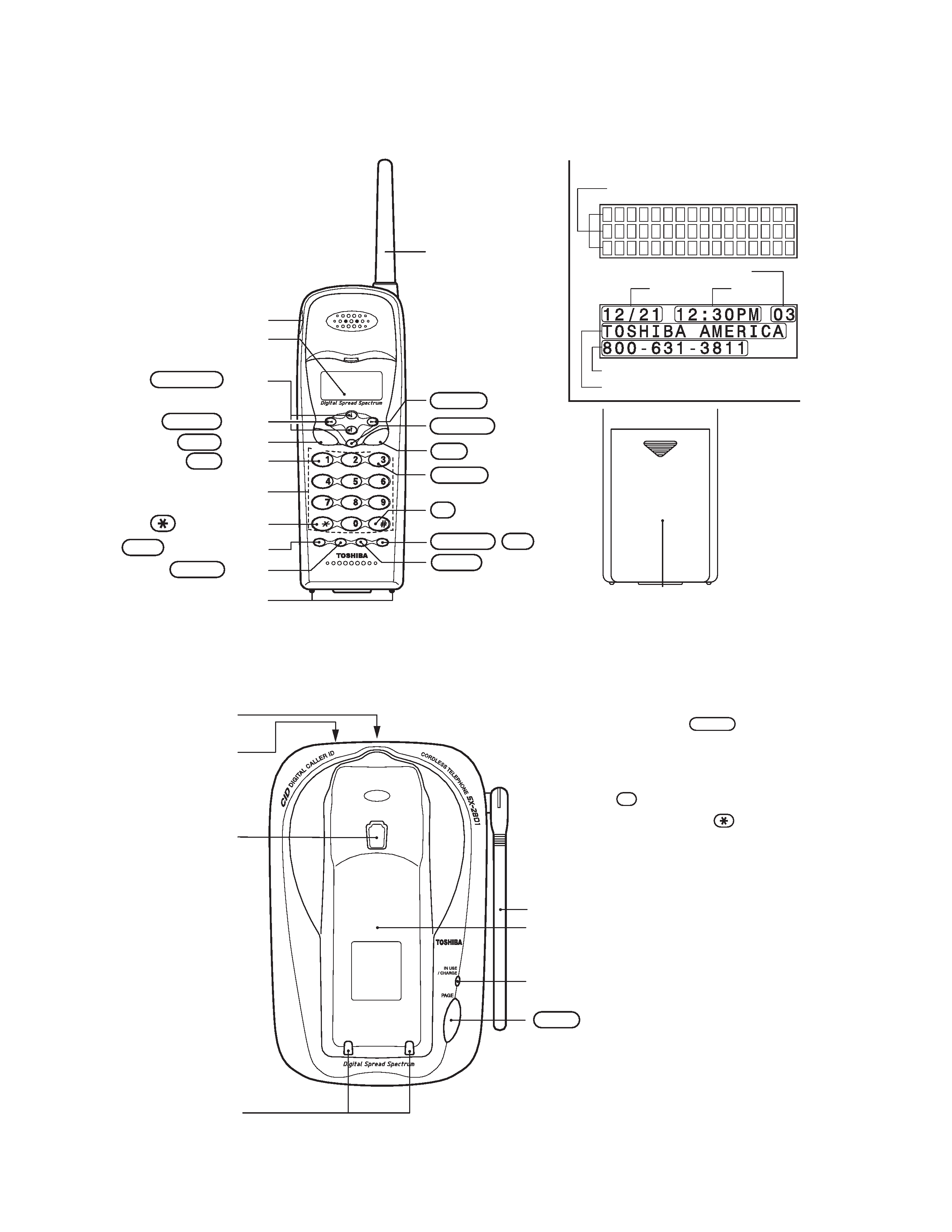 1 Press and hold
FLASH
until you hear a
2 To set the dial mode for pulse dialing,
press
#
. Or to set the dial mode for
tone sounds to indicate the setting is
Caller's telephone number
---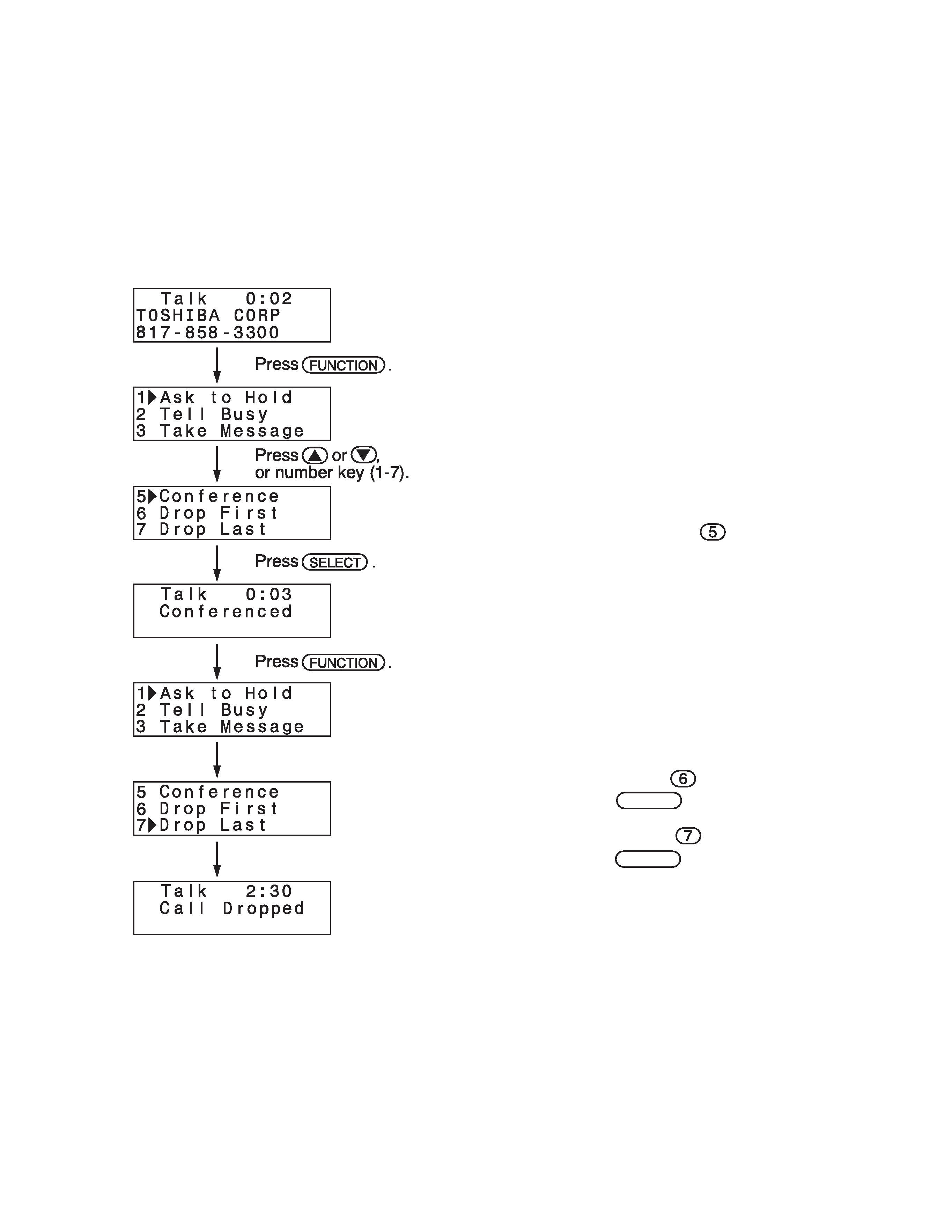 You receive a call waiting call.
A list of options appears.
(For more information on the options, see the
Select one of seven options.
To select "Conference", press
Allows you to speak with your first and second
caller to have a 3-way conference call.
The list of options appears.
· To drop 1st caller, press
"Drop First", then
SELECT
.
· To drop 2nd caller, press
"Drop Last", then
SELECT
.
A confirmation screen appears.
Your phone gives you new options for call waiting. At the touch of a button, you can ask the caller to
hold, send them to your voice mail service, or conference them into your current call. You may be
required to subscribe to a voice mail service, call waiting, and call waiting options to use these
Follow these steps to use call waiting options. This is an example for "Conference".
---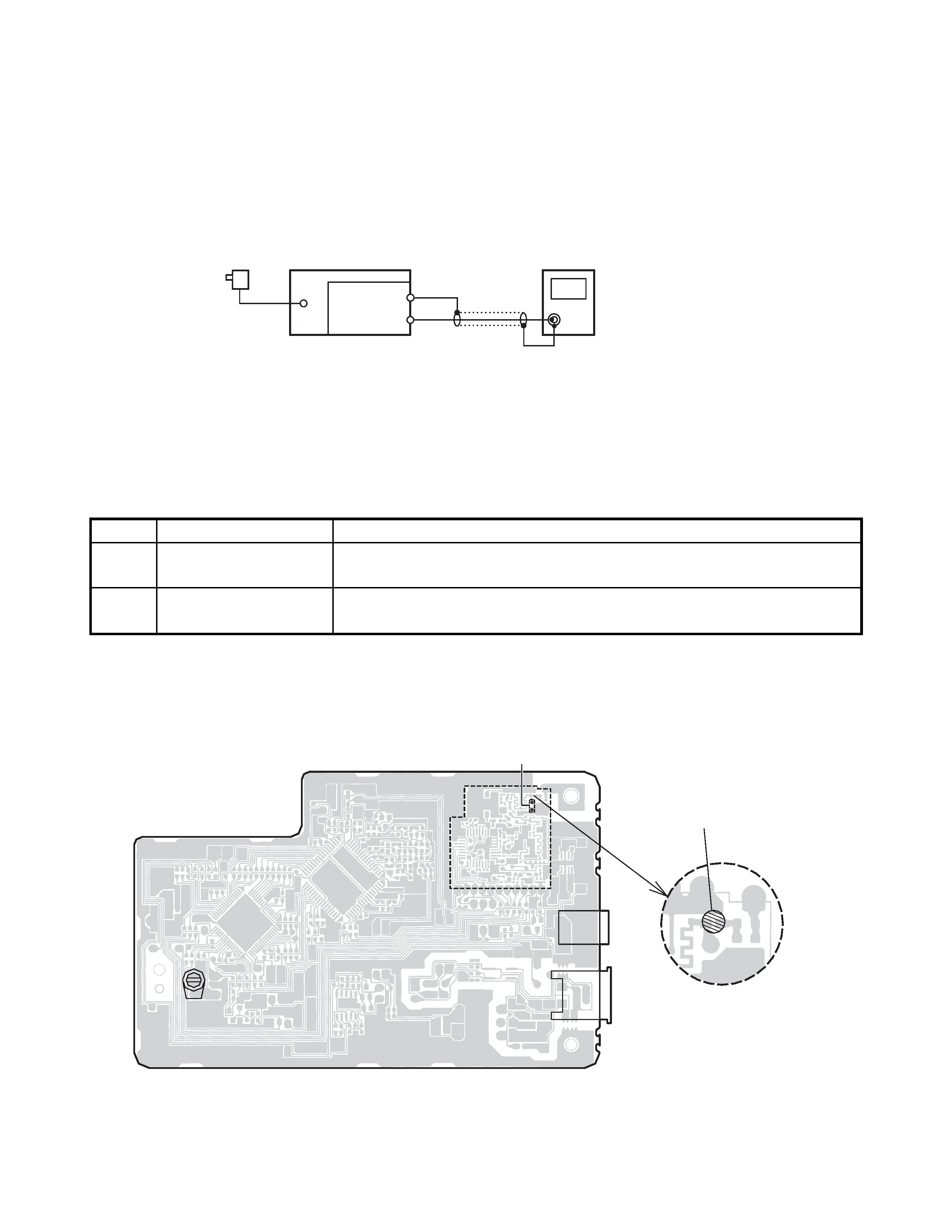 Alignment Point Location on Base Main PCB and Base RF PCB
Connect the Spectrum Analyzer to test point (J301).
Adjust CT1 so that the frequency is 916.992 MHz.
Confirm that the power instructions of the Spectrum analyzer reaches
+11.5 ±3.0 dBm. After alingnment, be sure to re-solder the pattern.
a) Turn on AC power while the "PAGE" key is being depressed.
b) Before alignment, be sure to remove solder on the pattern of RF PCB (refer to the illus. below).
---