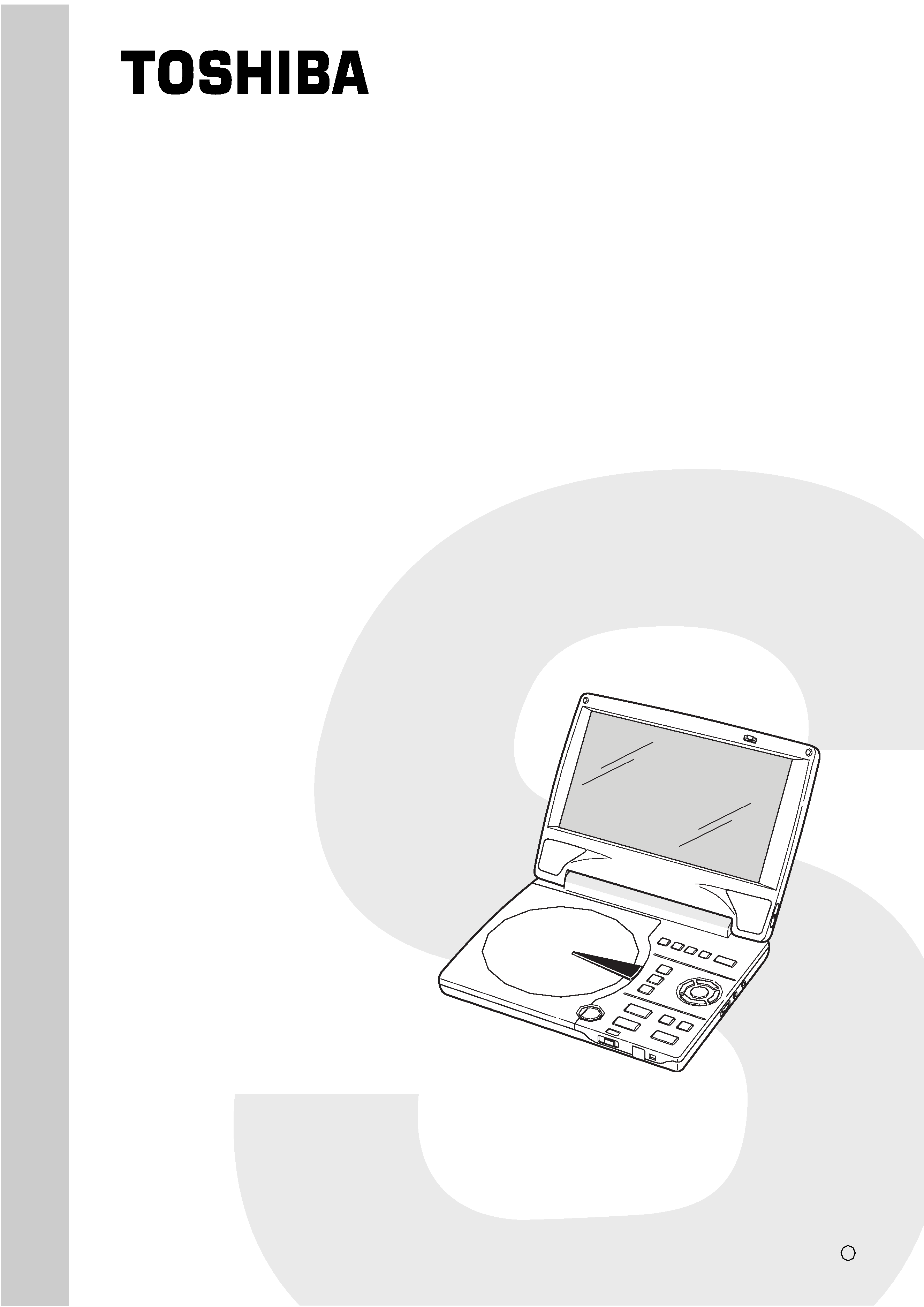 PRINTED IN JAPAN, Jan., 2001
S
---

Inspection after Disassembling and Reassembling
Note: Be careful not to make any scratches and dirt while you are working.
Inspect the specified items in the following.
[1] For first-class refurbishment (1. to 7.)
[2] For repair (1. to 6.)
Checking the power-on function
Press the power switch and make sure that the power is turned on.
Set a DVD disk (for Region1) and make sure that the Audio/Video data is output to the internal LCD
and speakers. Then press the function switches (Don't touch the Setup switch.).
The function switches to be checked are as follows:
Replay the "Dolby Digital Audio Test DVD / Title 26".
Make sure that the sound comes out from the left speaker.
If the sound does not come out from it, switch and reconnect the speaker cables.
Making "First setup" appeared after power-on
Make the SETUP menu appeared with SETUP key on the remote controller.
Input the keys on the remote controller as follows: [TOP MENU] [3] [AUDIO] [1]
Then "First setup" is displayed on the LCD display.
Checking the power-off function
If you find any dirt or stain, wipe them with soft cloth.
---

Checking accessories to be supplied
Make sure that all the accessories are prepared.
The accessories to be supplied are as follows:
2) Remote controller (MEDR03UX)
5) Battery pack (MEDB02SX)
9) Registration card for TACP
10) Registration card for TCP
---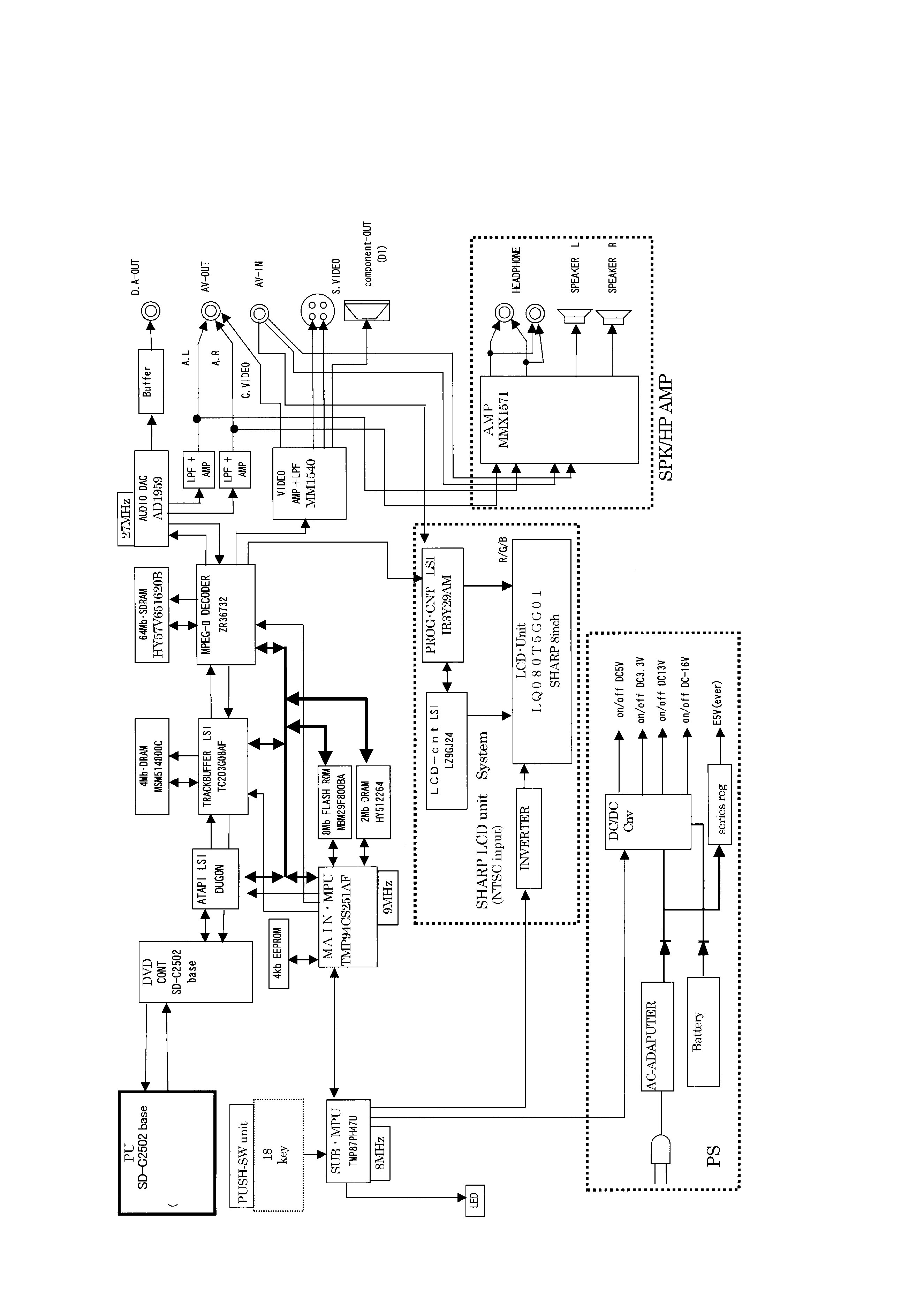 ---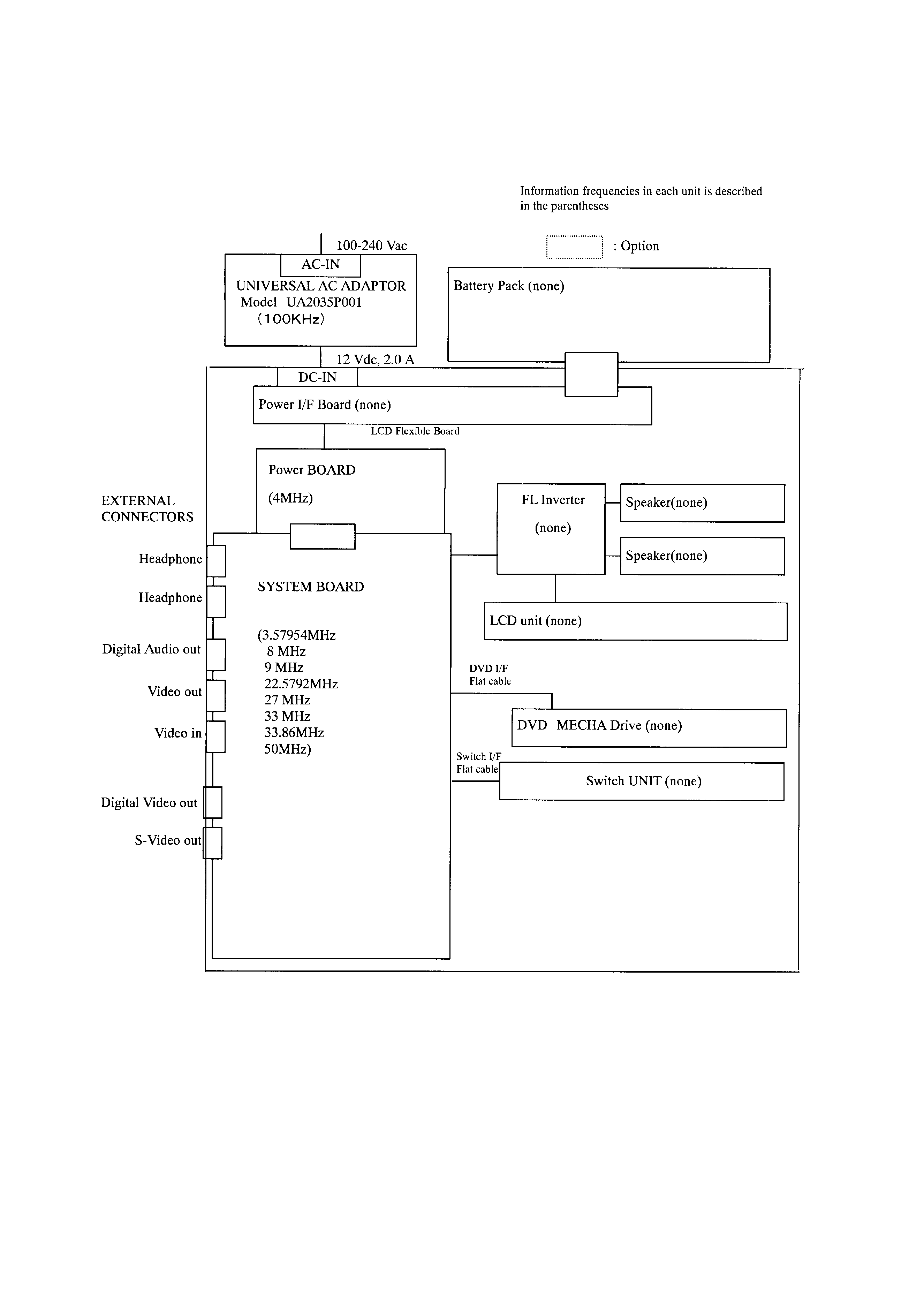 ---