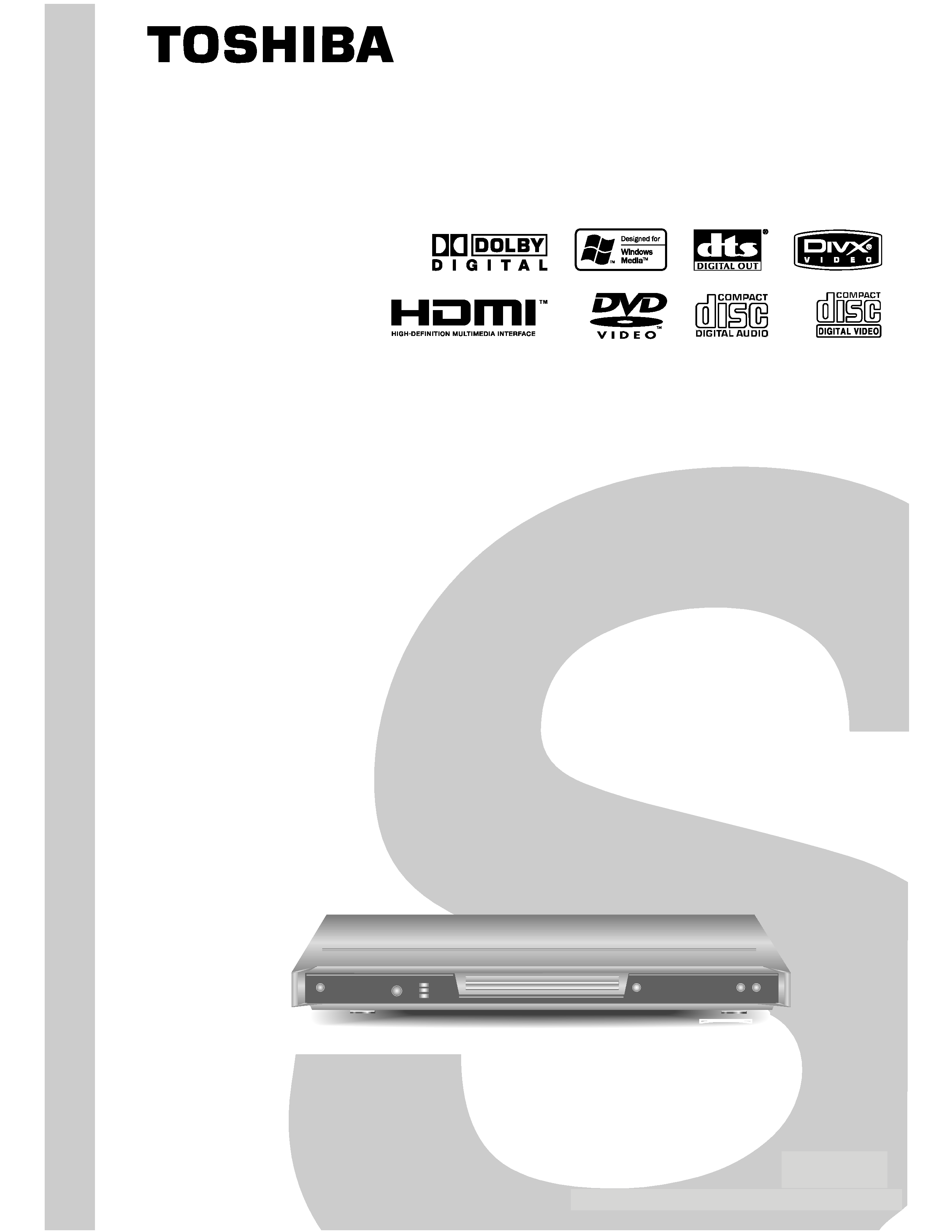 DOCUMENT CREATED IN JAPAN, AUGUST, 2005
---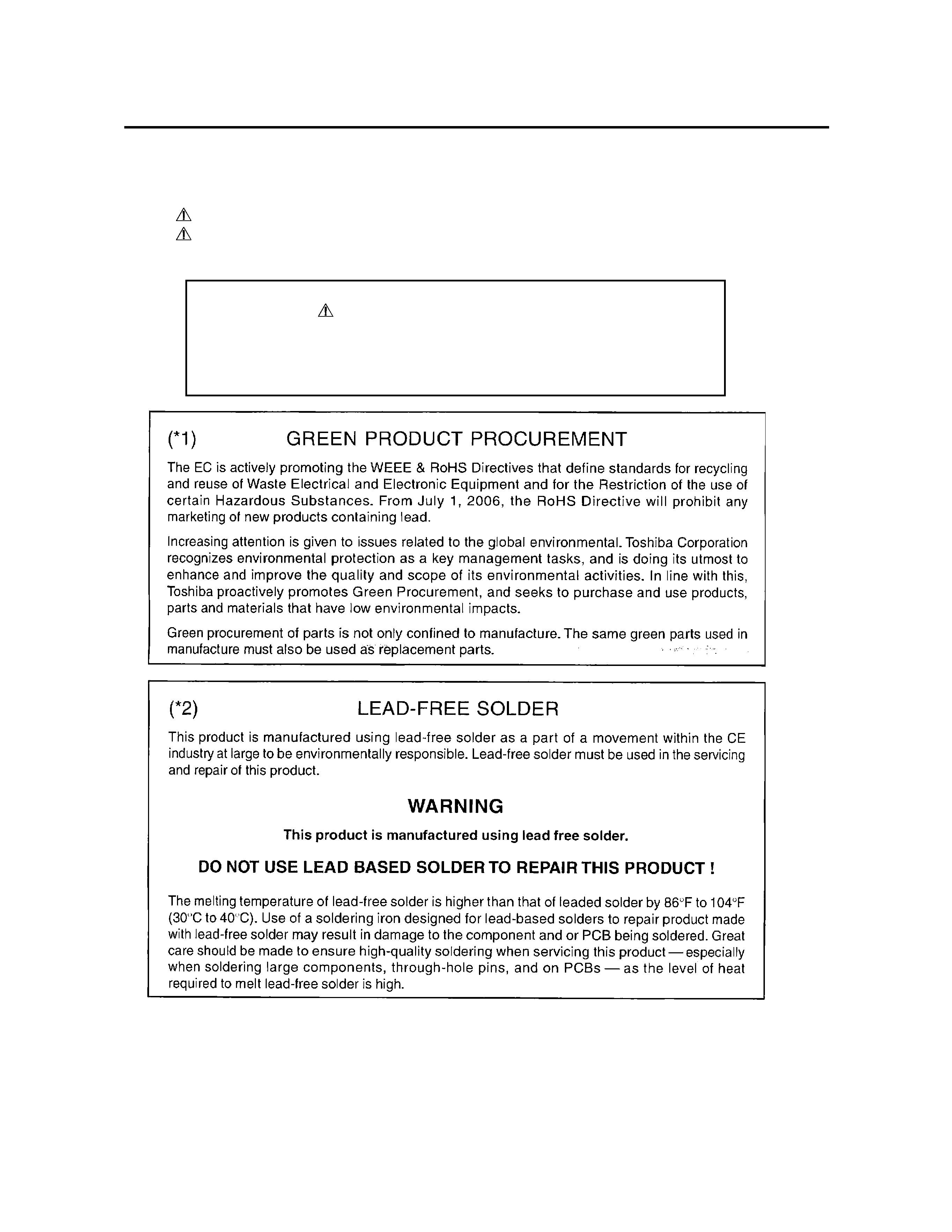 043-000168-000 REMOTE CONTROL HANDSET SE-R0168 (C.G),
122-004220-120 AV CABLE 1.2M COAXIAL (GP)
122-005020-005 HDMI CABLE 1500mm (GP)
811-K85091-010 MANUAL - E
811-K85091-020 MANUAL - S
mark are critical for safety. Replace only with part number specified.
The mounting position of replacement is to be identical with originals. The substiute replacement
parts which do not have the same safety characteristics as specified in the parts list may create
shock, fire or other hazards.
In-Warranty service for the SD-K850SU DVD Player
is fulfilled via product exchange.
Contact Toshiba Customer Solutions for instructions. 1-866-583-7353.
---

1-1, SHIBAURA 1-CHOME, MINATO- KU, TOKYO 105-8001, JAPAN
---