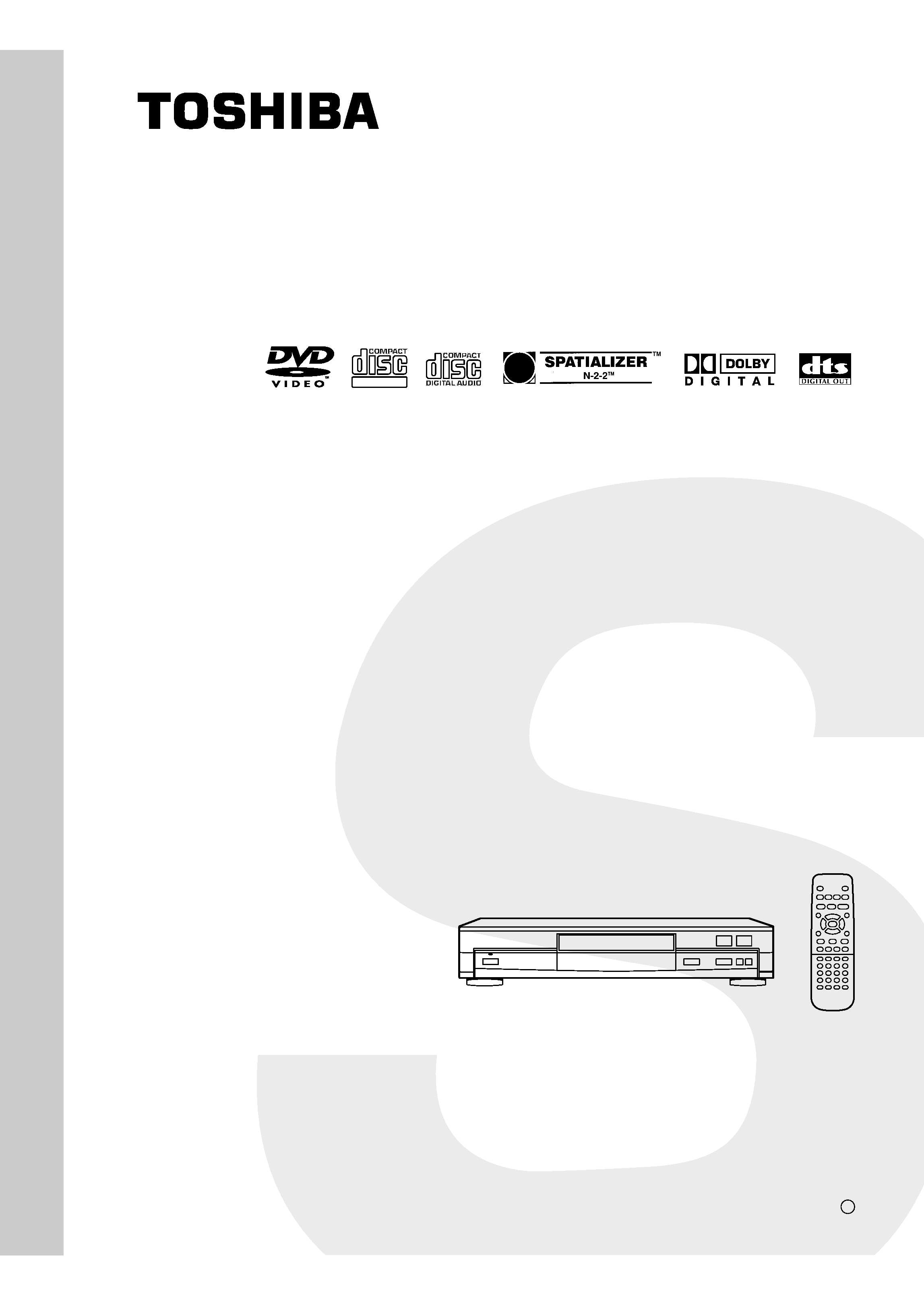 ---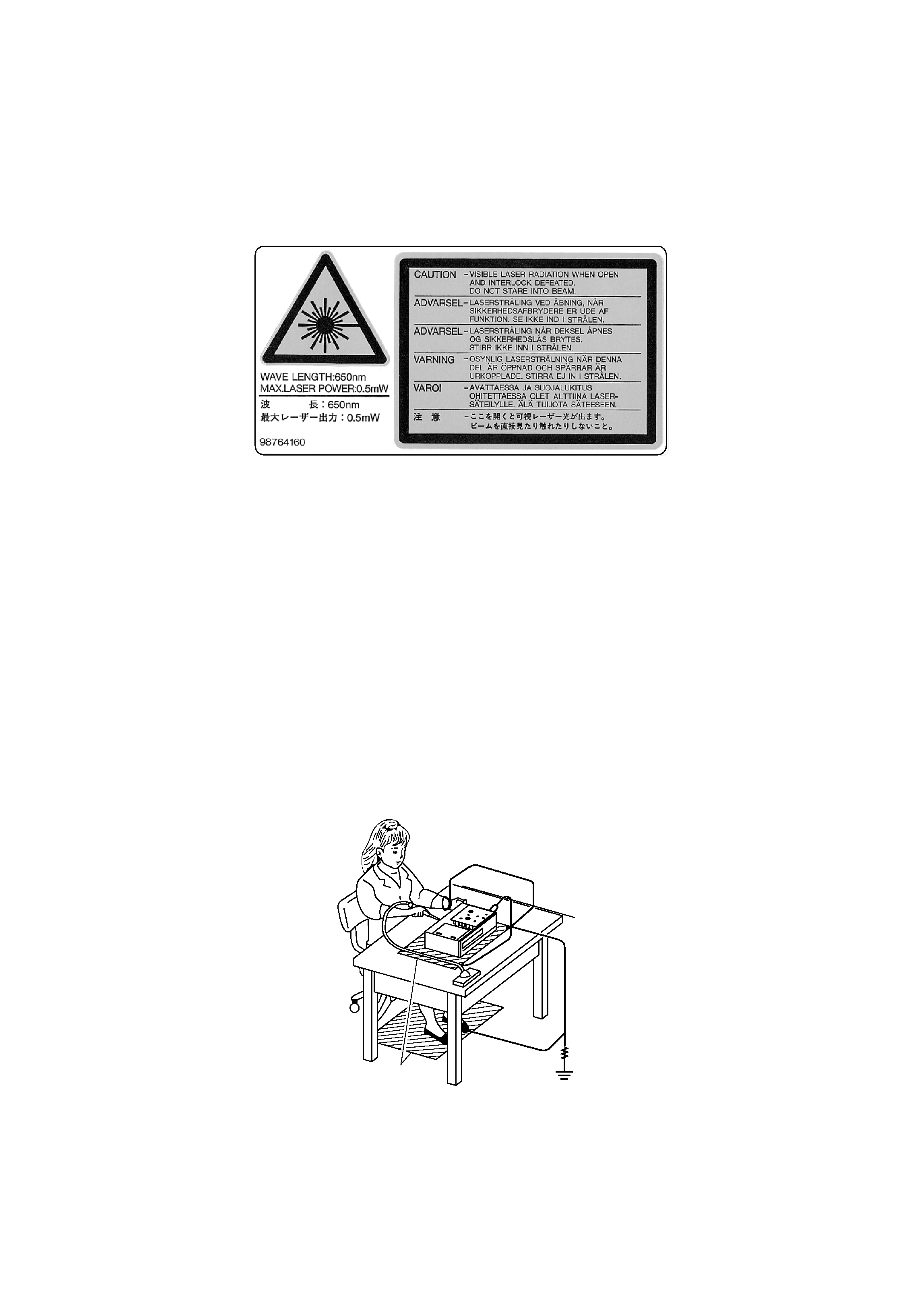 When the power supply is being turned on, you may not remove this laser cautions label. If it removes, radiation of a laser
Pickup Head consists of a laser diode that is very susceptible to external static electricity.
Although it operates properly after replacement, if it was subject to electrostatic discharge during replacement,
its life might be shortened. When replacing, use a conductive mat, soldering iron with ground wire, etc. to
protect the laser diode from damage by static electricity.
And also, the LSI and IC are same as above.
and the ground is less than 109.
---

PART REPLACEMENT AND ADJUSTMENT PROCEDURES
1. STANDING PC BOARDS FOR SERVICING
SUPPLEMENTARY EXPLANATION
2-1. Precautions for Part Replacement
2-2. Solid Resistor Indication
2-3. Capacitance Indication
2-5. Waveform and Voltage Measurement
3. PRINTED WIRING BOARD AND
4-1. Overall Block Diagram
4-2. Power Supply Block Diagram
4-3. Front Display, Power Switch Block Diagram
5-1. Power Supply Circuit Diagram
5-2. Front Display, Power Switch Circuit Diagram
5-3. Main Circuit Diagram
5-4. Motor System Circuit Diagrams
6-1. Power Supply PC Board
6-2. Power Switch PC Board
6-4. Front Display PC Board
1. OPERATING INSTRUCTIONS
2. LOCATION OF MAIN PARTS AND
2-1. Location of Main Parts
2-2. Location of Mechanism Parts
1. REPLACEMENT OF MECHANICAL PARTS
1-1-4. Front Panel and Tray
1-2. PC Board Replacement
1-3-1. Mechanism Chassis Assembly
1-3-4. Sub Chassis (with a pickup mechanism)
1-3-5. Pickup Mechanism Assembly
1-3-6. Gear A Assembly, Gear B and
3-1-2. Location Diagram of Servo Test Point
1. Integrated Circuit (IC)
---

1. OPERATING INSTRUCTIONS
---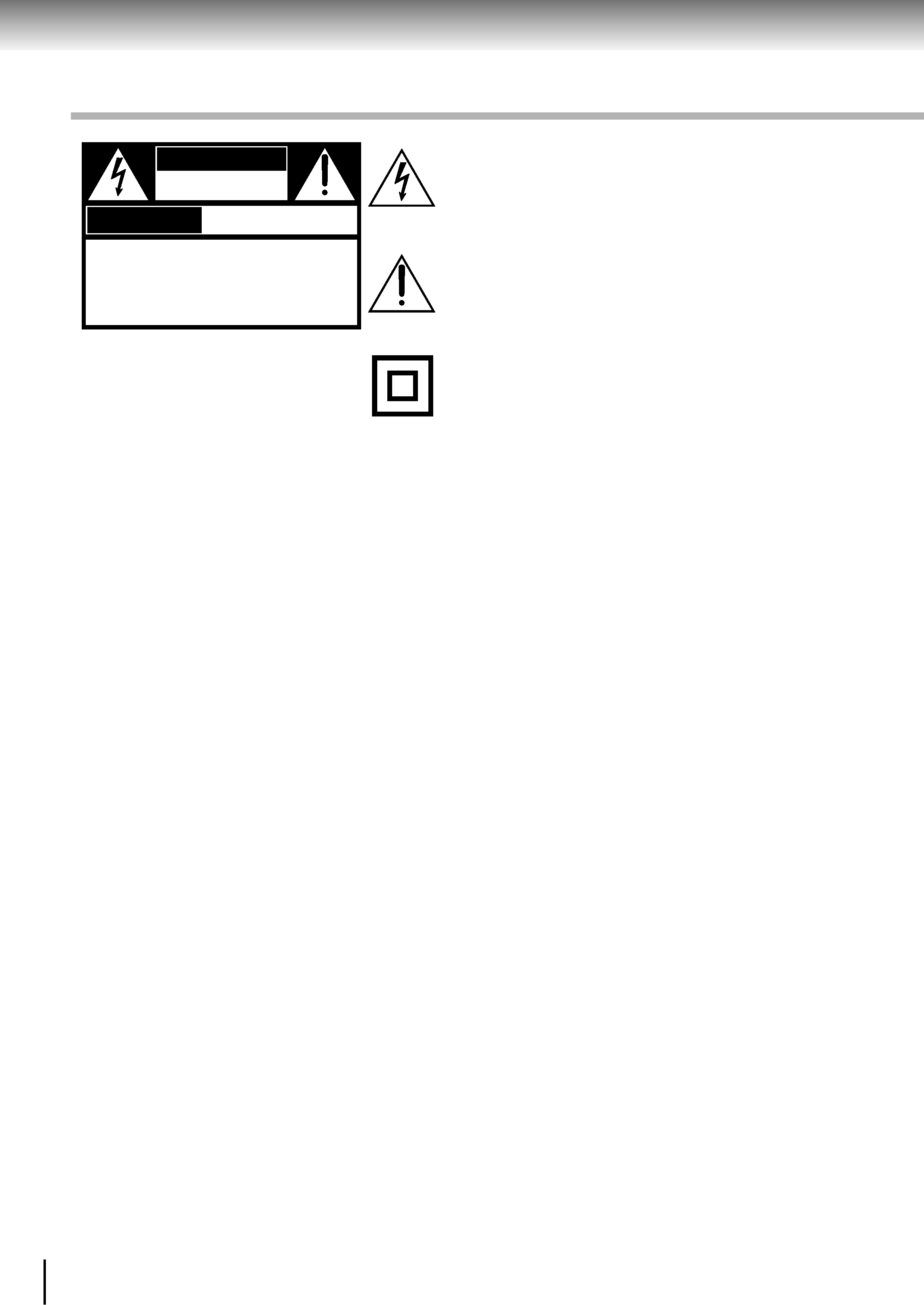 TO REDUCE THE RISK OF FIRE OR ELECTRIC SHOCK, DO NOT EXPOSE THIS APPLIANCE
TO RAIN OR MOISTURE. DANGEROUS HIGH VOLTAGES ARE PRESENT INSIDE THE
ENCLOSURE. DO NOT OPEN THE CABINET. REFER SERVICING TO QUALIFIED PERSONNEL
This Digital Video Disc Player employs a Laser System.
To ensure proper use of this product, please read this owner's manual carefully and retain for
future reference. Should the unit require maintenance, contact an authorized service location -
Use of controls or adjustments or performance of procedures other than those specified herein
may result in hazardous radiation exposure.
To prevent direct exposure to laser beam, do not try to open the enclosure.
Visible laser radiation when open and interlocks defeated.
FCC NOTICE: This equipment has been tested and found to comply with the limits for a Class B digital device,
pursuant to part 15 of the FCC Rule. These limits are designed to provide reasonable protection
against harmful interference in a residential installation.
This equipment generates, uses, and can radiate radio frequency energy and, if not installed
and used in accordance with the instructions, may cause harmful interference to radio
However, there is no guarantee that interference will not occur in a particular installation.
If this equipment does cause harmful interference to radio or television reception, which can be
determined by turning the equipment off and on, the user is encouraged to try to correct the
interference by one or more of the following measures:
- Reorient or relocate the receiving antenna.
- Increase the separation between the equipment and receiver.
- Connect the equipment into an outlet on a circuit different from that to which the receiver is
- Consult the dealer or an experienced radio/TV technician for help.
Changes or modifications made to this equipment, not expressly approved by Toshiba, or parties
authorized by Toshiba, could void the user's authority to operate the equipment.
The lightning flash with arrowhead symbol, within an equilat-
eral triangle, is intended to alert the user to the presence of
uninsulated "dangerous voltage" within the product's enclo-
sure that may be of sufficient magnitude to constitute a risk
of electric shock to persons.
The exclamation point within an equilateral triangle is in-
tended to alert the user to the presence of important operat-
ing and maintenance (servicing) instructions in the literature
accompanying the appliance.
The symbol for CLASS II (Double Insulation)
RISQUE DE CHOC ELECTRIQUE NE
COVER (OR BACK). NO USERSERVICEABLE
QUALIFIED SERVICE PERSONNEL.
---