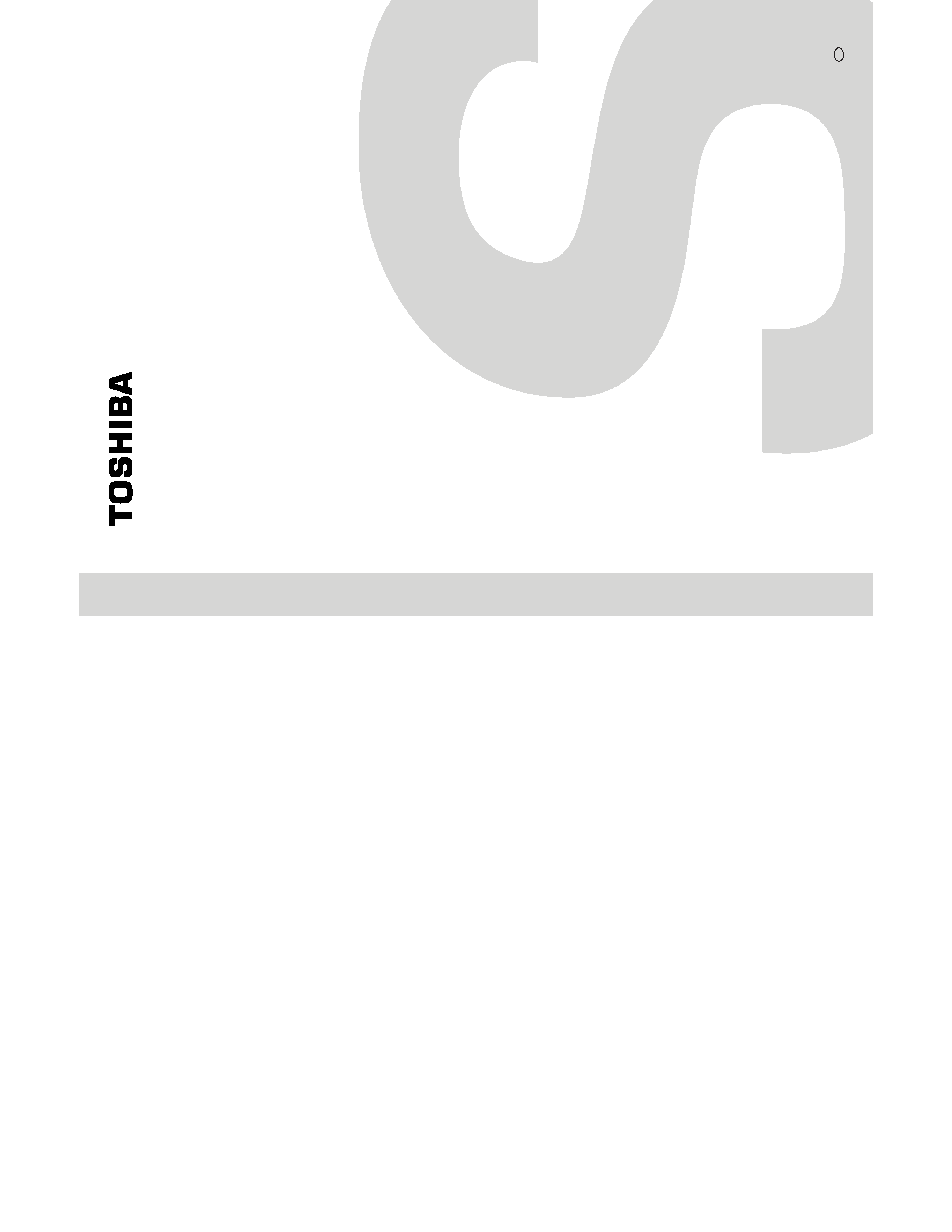 1-1, SHIBAURA 1- CHOME, MINATO-KU, TOKYO 105-8001, JAPAN
43A10, 43AX60 are the same as 50A60 except for the parts and bus data of micro-processor, Con-
vergence ajustment and Mechanical disassembly tabled on back of this sheet.
Use this service manual together with the service manual of 50A60, 50A50, 55A60, 61A60
---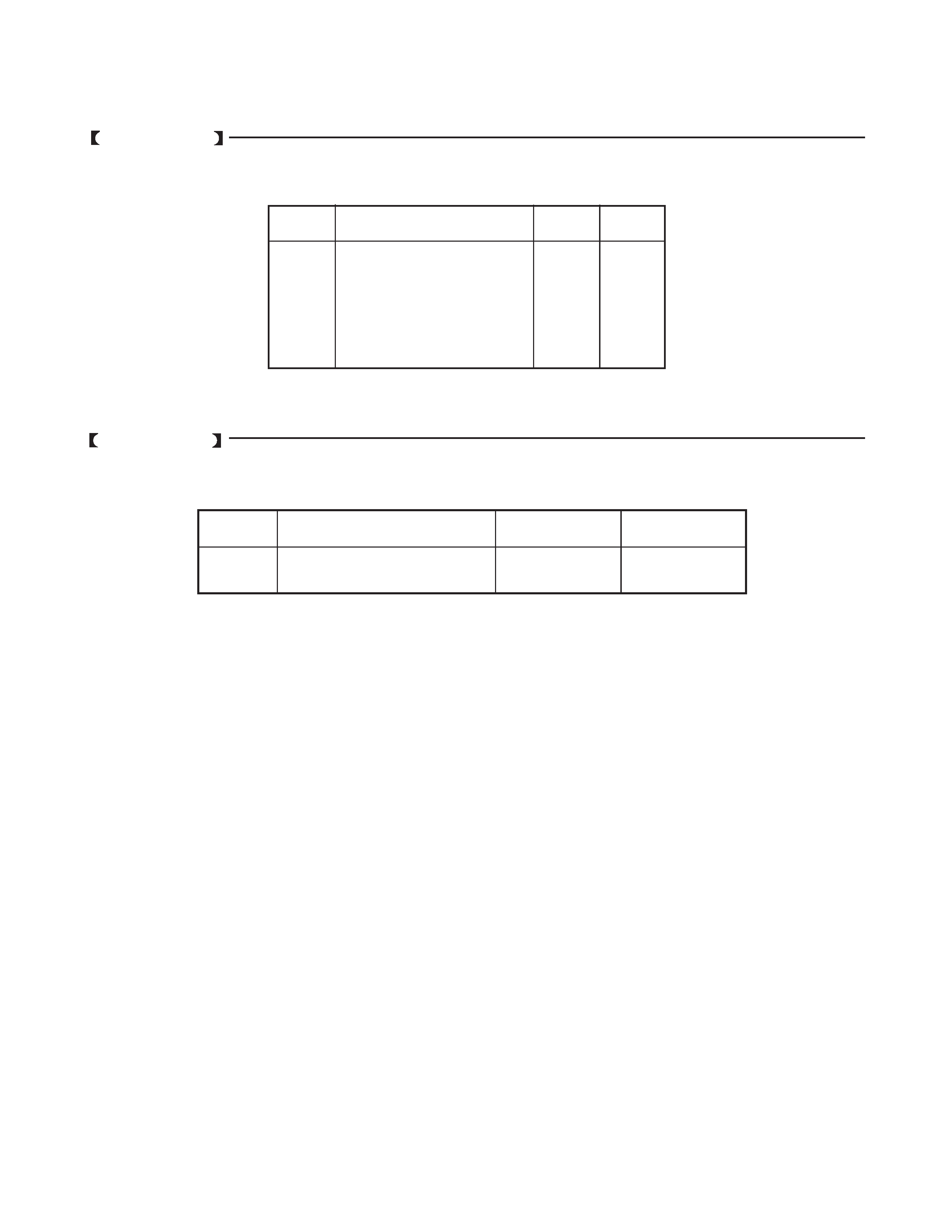 SETTING & ADJUSTING DATA DIFFERENCES
ADJUSTING ITEMS AND DATA IN THE SERVICE MODE:
ADJUSTING ITEMS AND DATA IN THE DESIGN MODE:
---

Adjust convergence from center to circumference in order.
2. Press "7" button to display the built-in cross-hatch pattern.
1. Select the adjustment mode following the steps on page 9 of original
Blinking of cursor ON/OFF: 5 button
The pattern includes three colors (R, G, B).
The cursor should be blinking in Red.
This means that the Red color is adjustable.
Adjustment around cursor can be done.
3. Press "3" button to select Green color to be adjusted.
4. Press "5" button to stop the blinking of cursor.
5. Press "2 (up)", "8 (down)", "4 (left)" or "6 (right)" to obtain the correct
cross-hatch pattern as above.
If necessary, the specified color line can be erased from the screen.
100 button .................. to erase Red line
0 button .................. to erase Green line
RTN (ENT) button .................. to erase Blue line
6. Press "5" button to make the cursor blinking.
7. Press "2", "8", "4", "6" buttons to move the cursor to other point to be
9. Repeat steps 3 to 8 to adjust Red and Blue colors.
Converge the selected color line into the Green line.
10. Press "7" button to enter the adjusted states.
At this time, picture changes for about 1 second.
11. Press "7" button again to return to the normal picture.
Adjusting procedure in replacing conver-
1. User convergence center check. Make
sure the best convergence setting is
about the center of adjustable range.
3. PICTURE POSITION ADJUSTMENT
5. CONVERGENCE ADJUSTMENT
---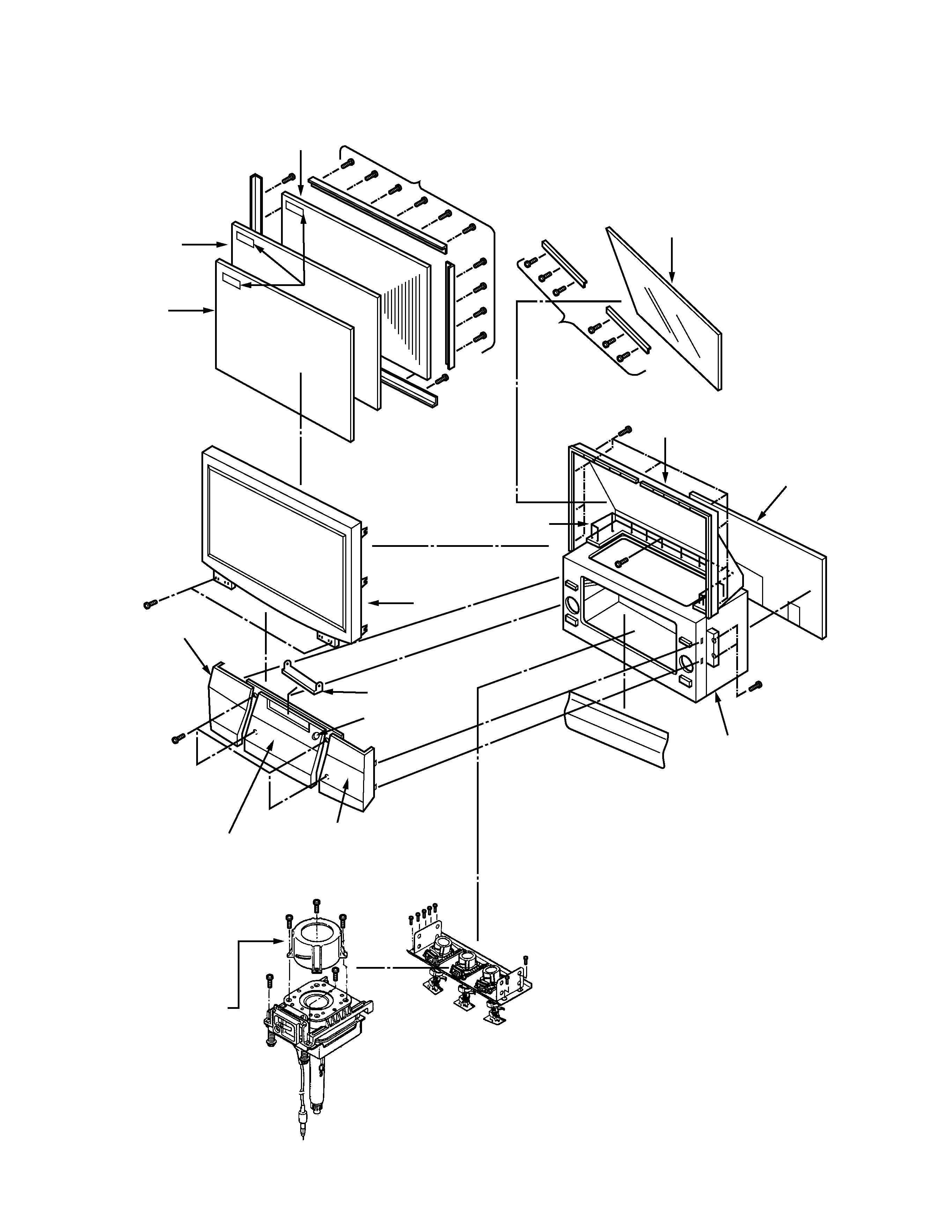 ---

REPLACEMENT PARTS LIST DIFFERENCES
Speaker Grille, R (43A10)
Speaker Grille, R (43AX60)
Speaker Grille, L (43A10)
Speaker Grille, L (43AX60)
CD, 0.01?F, +80%, _20%, 50V
CD, 0.01?F, +80%, _20%, 50V
CD, 0.01?F, +80%, _20%, 25V
CD, 0.01?F, +80%, _20%, 25V
CD, 0.01?F, +80%, _20%, 25V
FRONT-CON Board, PB9454C8
FRONT-CON Board, PB9454F8
Lenti Sheet, SCREEN43KK-L
Fresnel Sheet, SCREEN43KH-F
Mirror, MIRROR43H (43A10)
Mirror, MIRROR43J (43AX60)
Remote Hand Unit, CT-90037
Remote Hand Unit, CT-90047
Battery, R6KGT SP-2T (43A10)
Coil (Ferrite Bead), TEM2011Y
Coil (Ferrite Bead), TEM2011Y
---