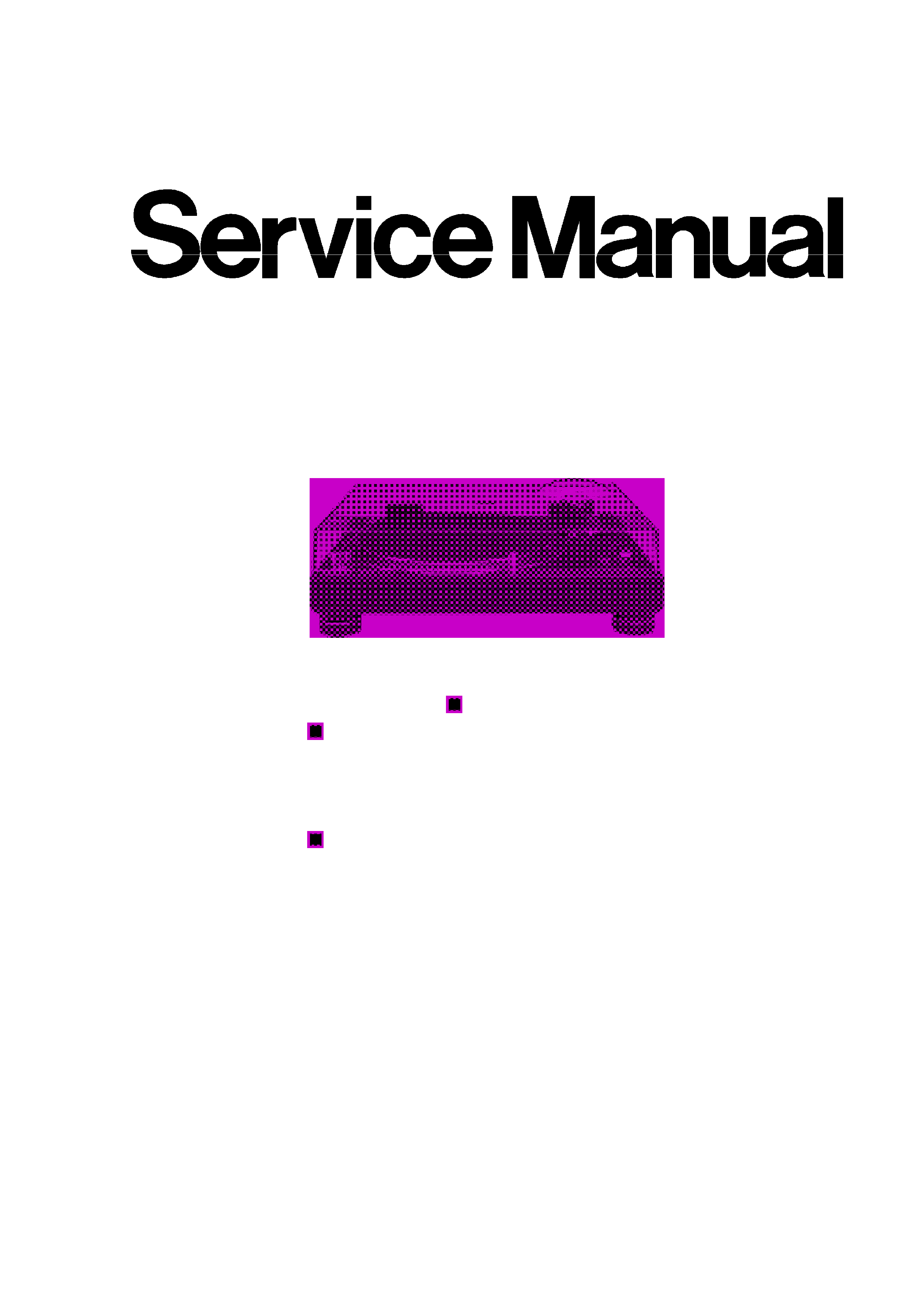 (K)............Black Type
AC 110-120/220-240V, 50 Hz
Build-up characteristics:
0.7s.from standstill to 33 1/3 r/
---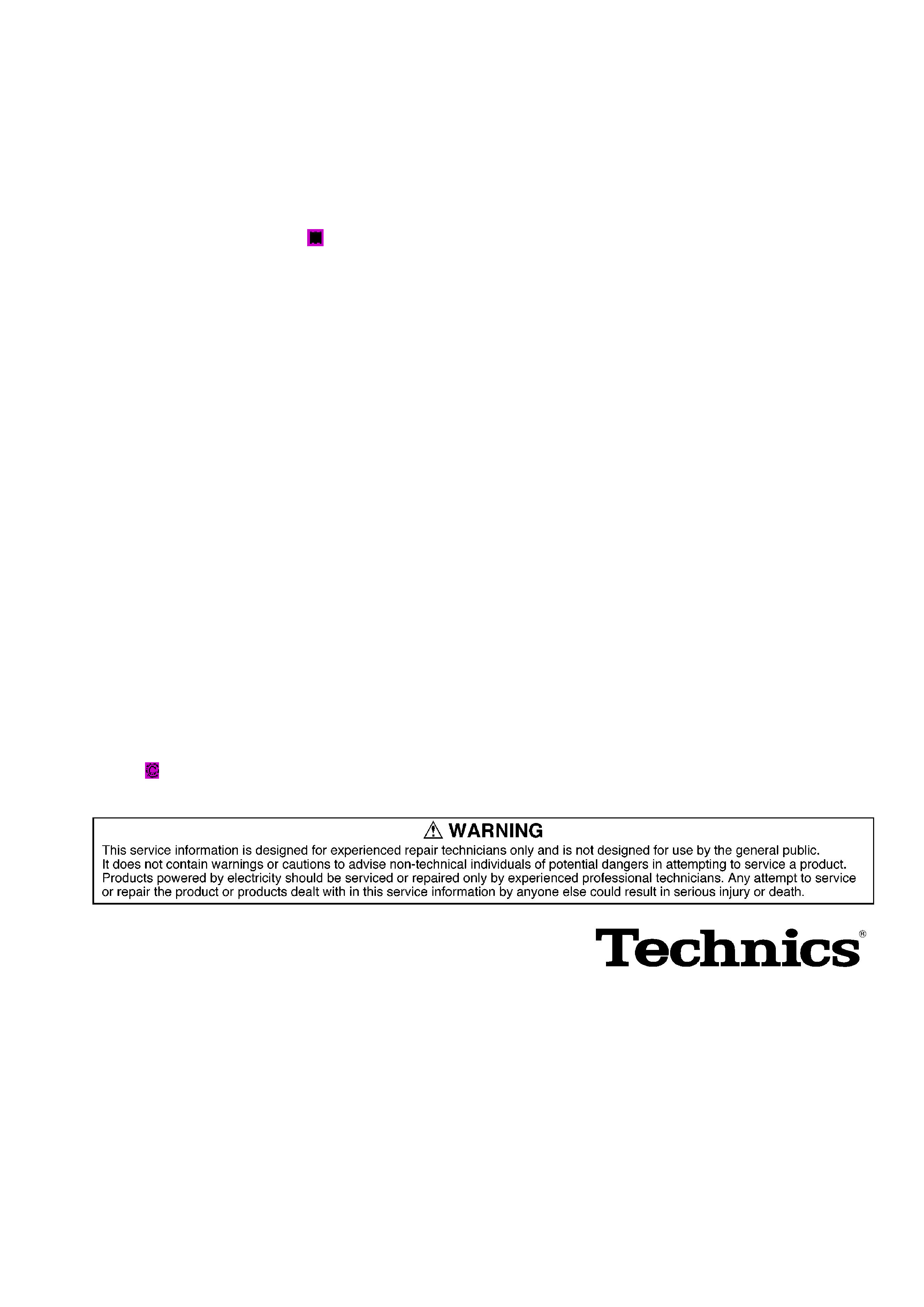 -56dB (IEC 98A Unweighted)
*This rating refers to turntable assembly alone, excluding effects
of record, cartridge or tonearm, but including platter. Measured
by obtaining signal from built-in frequency generatorof motor
Arm height adjustment range:
Less than 7mg (lateral,vertical)
Within 2°32' (at the outer
Within 0°32'(at the inner groove
Stylus pressure adjustment
Applicable cartridge weight
11-20.5g (including headshell)
17-20.5g (including headshell)
11-14g (including headshell)
Specifications are subject to change without notice.
Mass and dimensions are approximate.
2001 Matsushita Electric Industrial Co., Ltd. All rights reserved.
Unauthorized copying and distribution is a violation of law.
---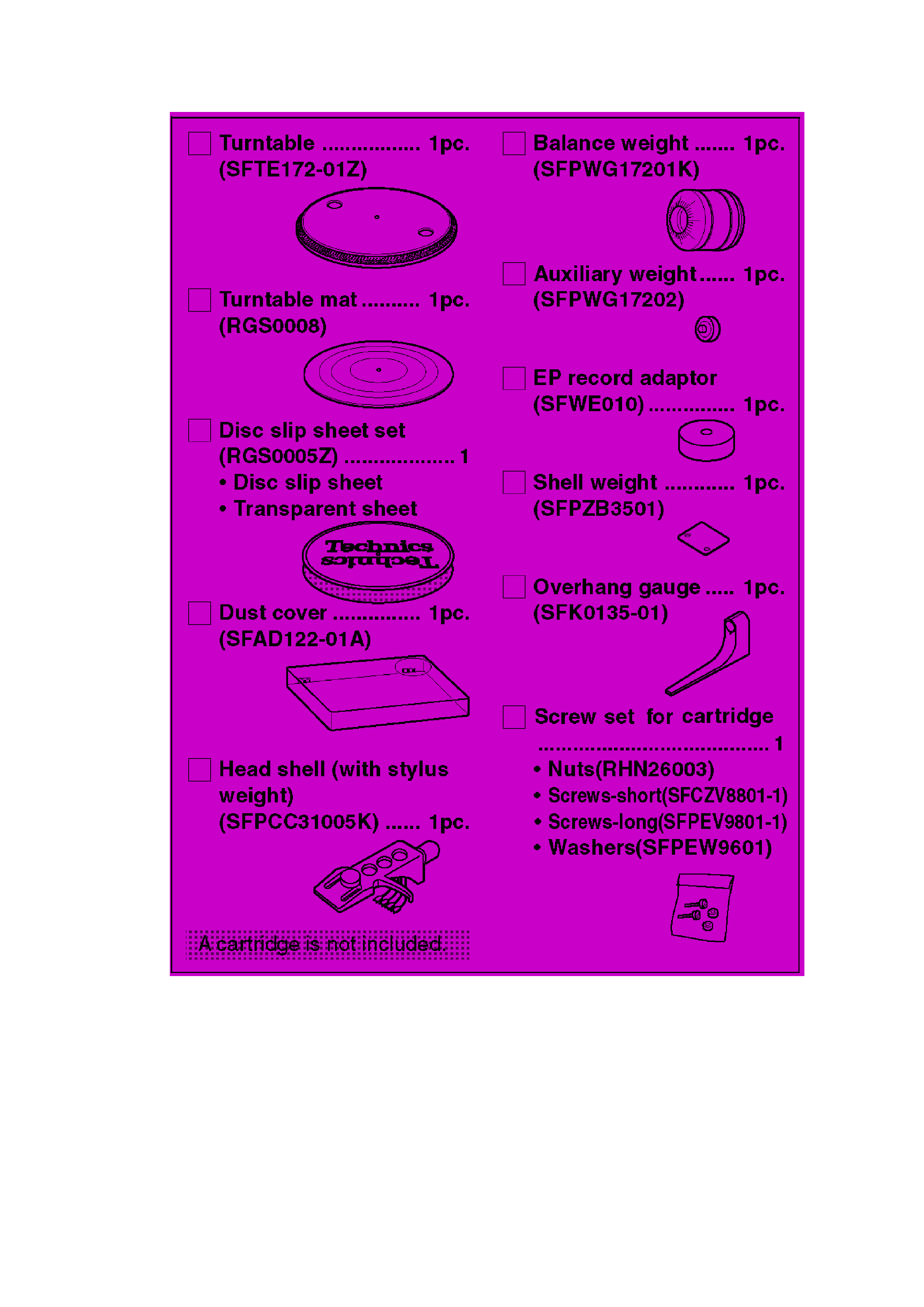 3. Operation Checks and Component Replacement
- This section describes procedures for checking the operation of the
major printed circuit boards and replacing the main components.
- For reassembly after operation checks or replacement, reverse the
---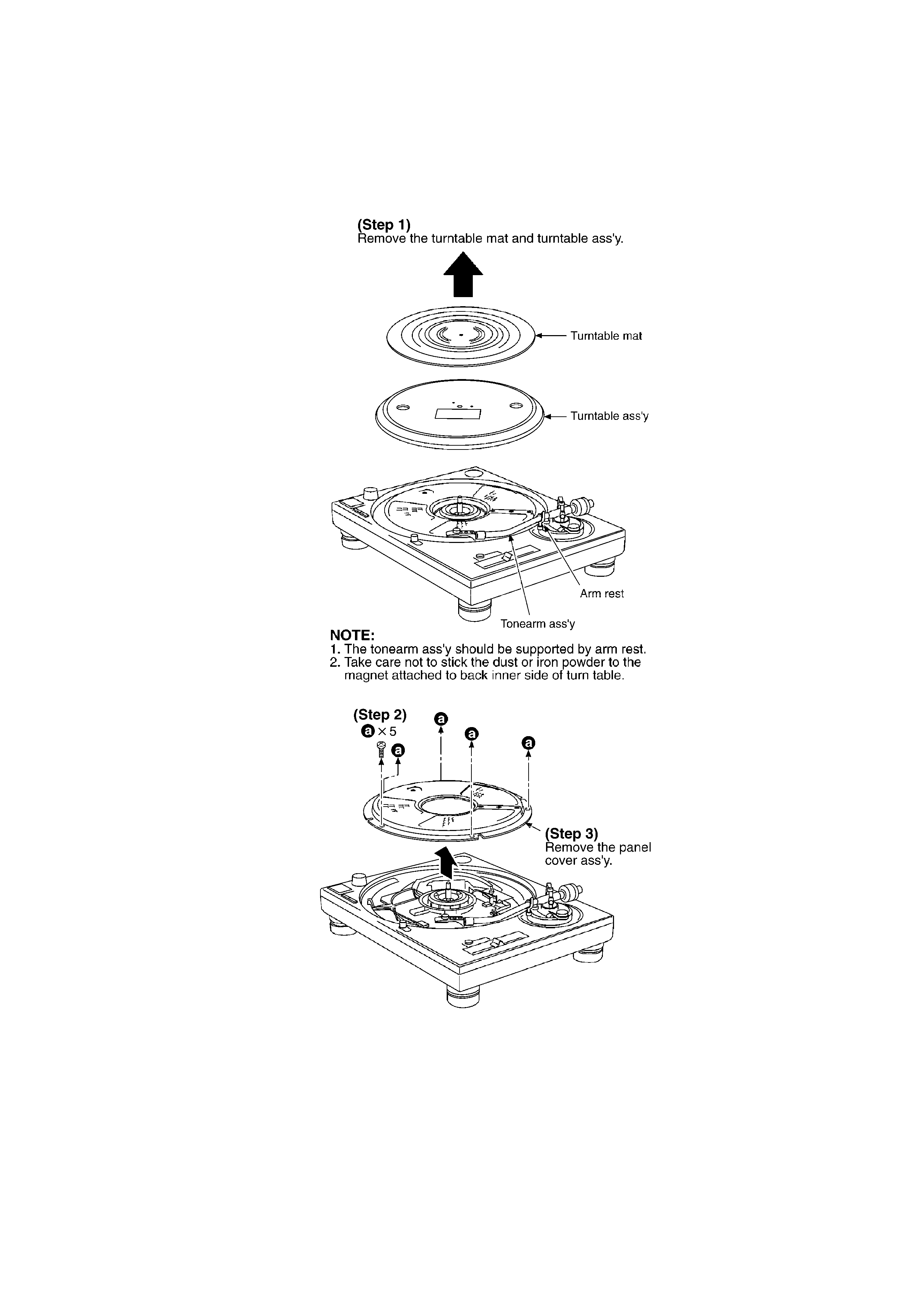 respective procedures. Special reassembly procedures are described
3.1. Checking for the drive control P.C.B. and power supply P.C.B.
- Check the drive control P.C.B. and power supply P.C.B. as shown
---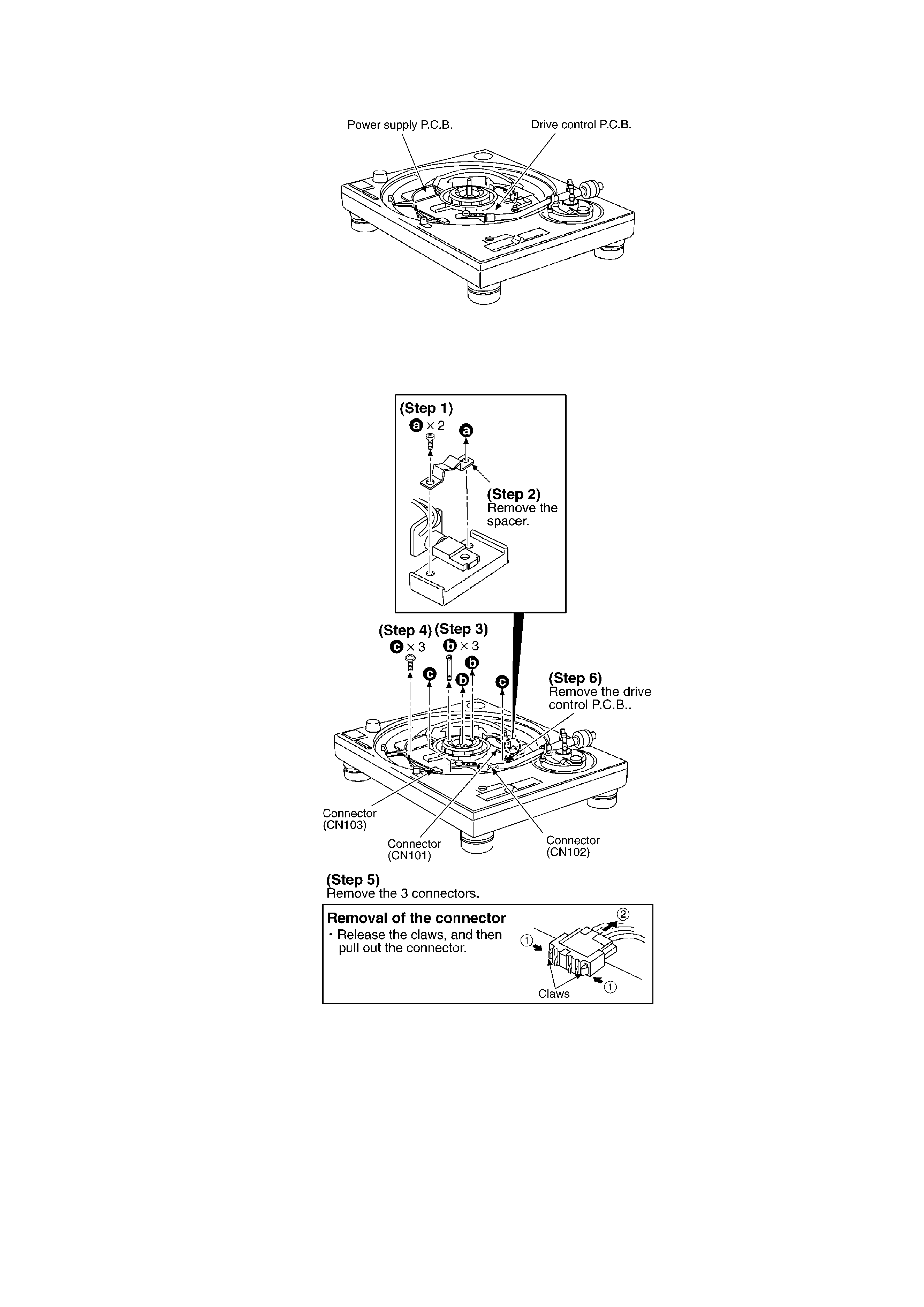 3.2. Replacement for the drive coil ass'y and FG coil ass'y
- Follow the (Step 1) - (Step 3) of item 3.1.
---