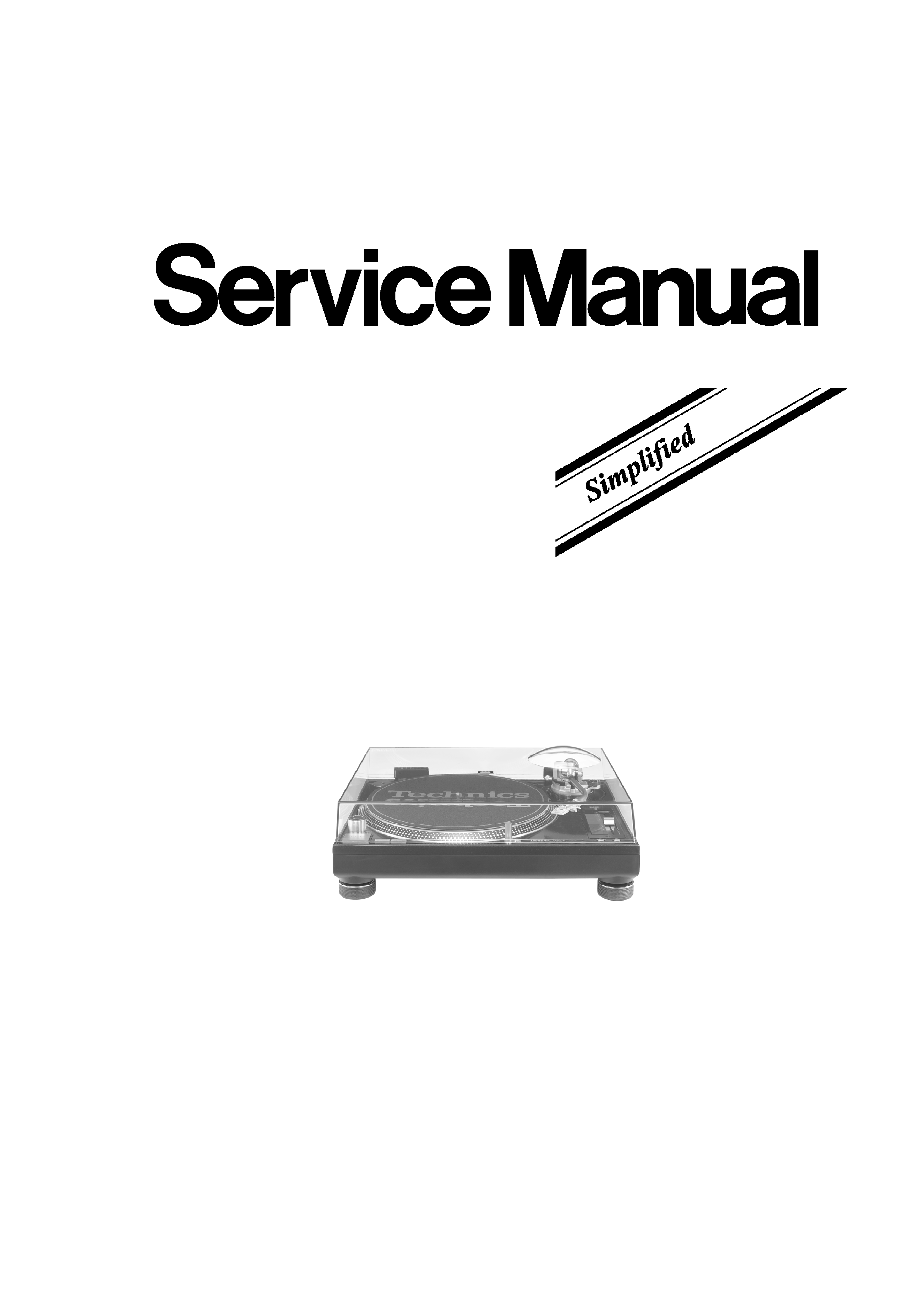 SL-1200GLDE / SL-1200GLDEB / SL-1200GLDGN / SL-
Please use this manual together with the service manual for Model
No.SL-1210M5G(E,EB,GN,PP), Order No.AD0303062C0.
---

Quartz direct drive / Manual
Aluminum diecast / Diameter
33.2cm (13-5/64") / Mass 1.7kg
Build-up characteristics:
0.7s. from standstill to 33-1/3 r/
0.01% WRMS* / 0.025% WRMS
(JIS C5521) / ±0.035% peak(IEC
-56dB (IEC 98A Unweighted) / -
*This rating refers to turntable assembly alone, excluding effects
of record, cartridge or tonearm, but including platter. Measured
by obtaining signal from built-in frequency generator of motor
Arm height adjustment range:
Less than 7 mg (lateral, vertical)
Within 2°32' [at the outer
groove of 30cm (12") record]
Within 0°32' [at the inner
groove of 30cm (12") record]
Stylus pressure adjustment
Applicable cartridge weight
11-20.5g (including headshell)
17-20.5g (including headshell)
11-14g (including headshell)
AC110-127V/220-240V, 50Hz /
15W (E,EB,GN) / 14.5W (PP)
---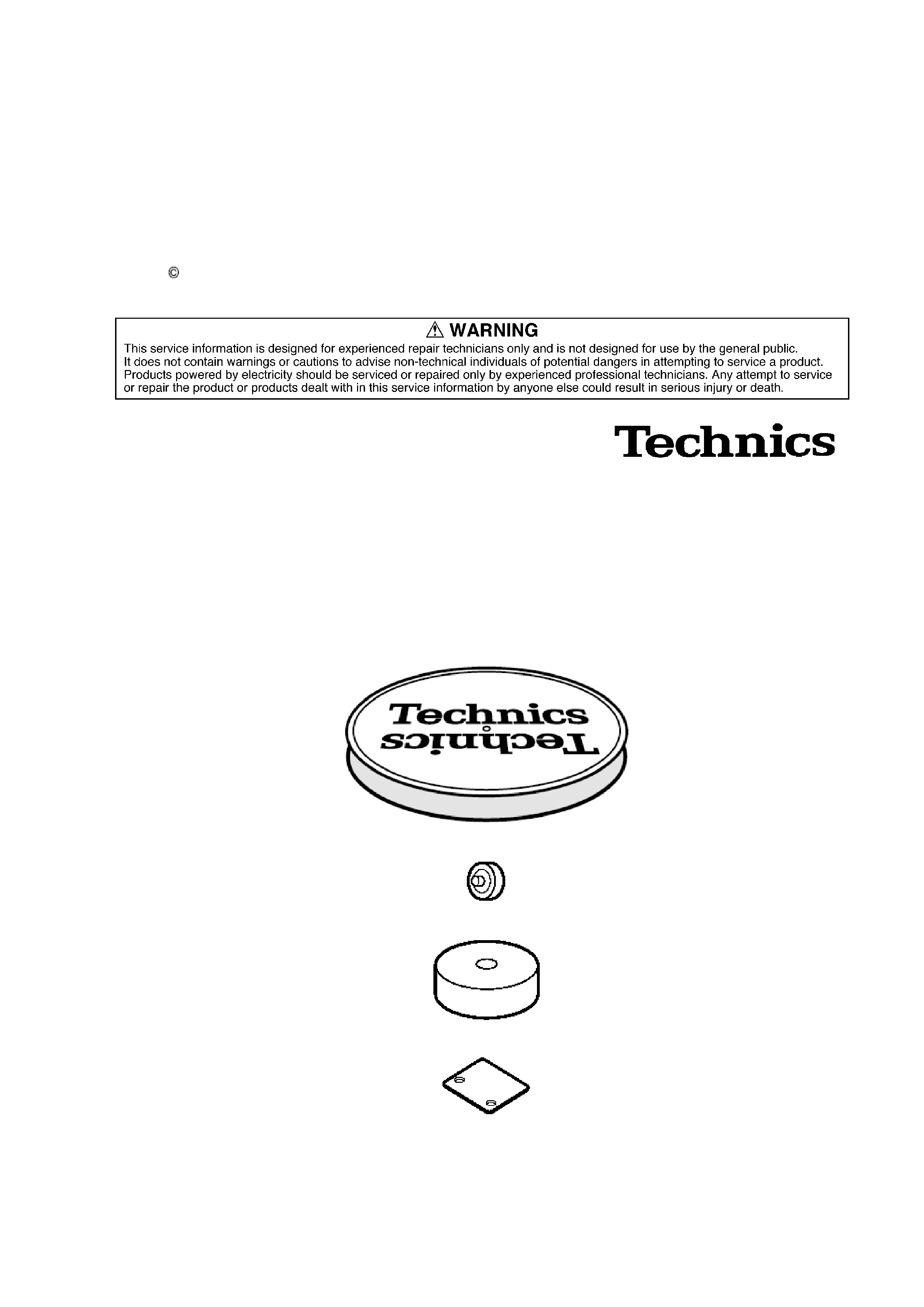 45.3×17.2×35.5cm / (17-27/32"×6-
Note: / Specifications are subject to change without notice. /
Mass and dimensions are approximate.
2004 Matsushita Electric Industrial Co., Ltd. All rights reserved.
Unauthorized copying and distribution is a violation of law.
- This simplified service manual is provided to indicate the main
differences between the original model No. SL-1210M5G and the
subsequent model No. SL-1200GLD.
- Gold slip sheet (RGS0012Z)...2pcs.
- Auxiliary weight (RFE0024)...1pc.
- EP record adaptor (SFWE010B)...1pc.
- Shell weight (SFPZB3501)...1pc.
- Overhang gauge (SFK0135-01)...1pc.
---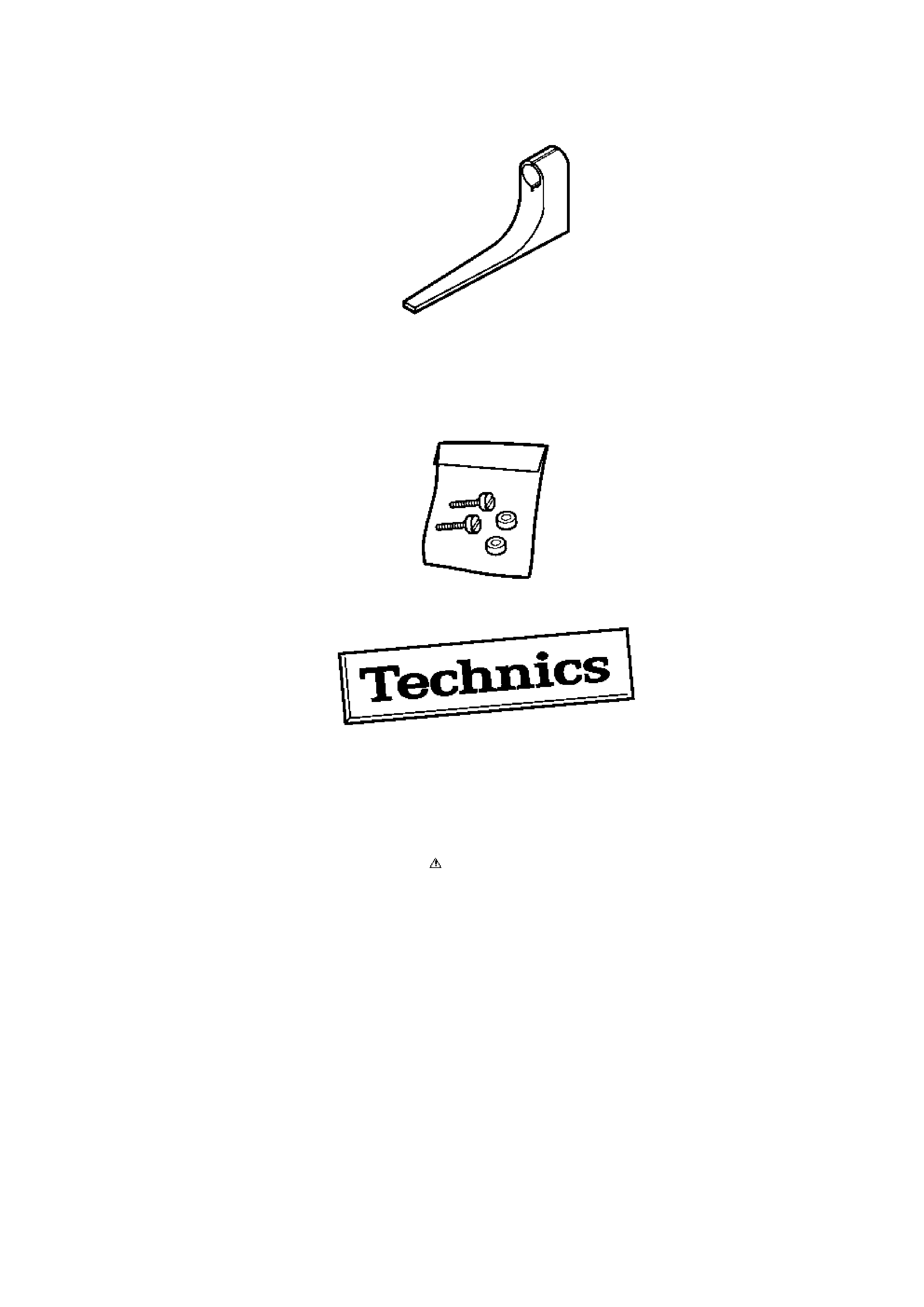 - Nuts (RHN26003)...2pcs.
- Screws(short) (SFCZV8801-1)...2pcs.
- Screws(long) (SFPEV9801-1)...2pcs.
- Washers(SFPEW9601)...2pcs.
- Sticker (RQLC0111-1)...1pc.
3. Replacement Parts List
- All parts are supplied by SPC .
- Important safety notice:
- Components identified by
mark have special characteristics
- Furthermore, special parts which have purposes of fireretardant
(resistors), high-quality sound (capacitors), low-noise (resistors),
- When replacing any of components, be sure to use only
manufacture's specified parts shown in the parts list.
- The parenthesized indications in the Remarks columns specify the
areas. / Parts without these indications can be used for all areas.
---

- Capacity values are in microfarads (uF) unless specified otherwise,
P=Pico-farads (pF) F=Farads (F)
- Resistance values are in ohms, unless specified otherwise, 1K=
1,000 (OHM), 1M=1,000k (OHM)
- The marking <RTL> indicates the retention time is limited for this
item. After the discontinuation of this assembly in production, it
will no longer be available.
- The part no. of the PITCH CONTROL P.C.B. ASS'Y (PCB3) has been
changed, but the P.C.B. diagram remains unchanged. / When
repairing, please refer to the original REP3458BA-S drawing.
PCB ASS'Y, PITCH CONTROL 1
3.2. Cabinet Parts, Accessory Parts and Packaging Parts
- There is a running number inscribed on the badge attached to the
Refer No. 112 CABINET ASS'Y (RFKK1200GLDE), / but no running
---