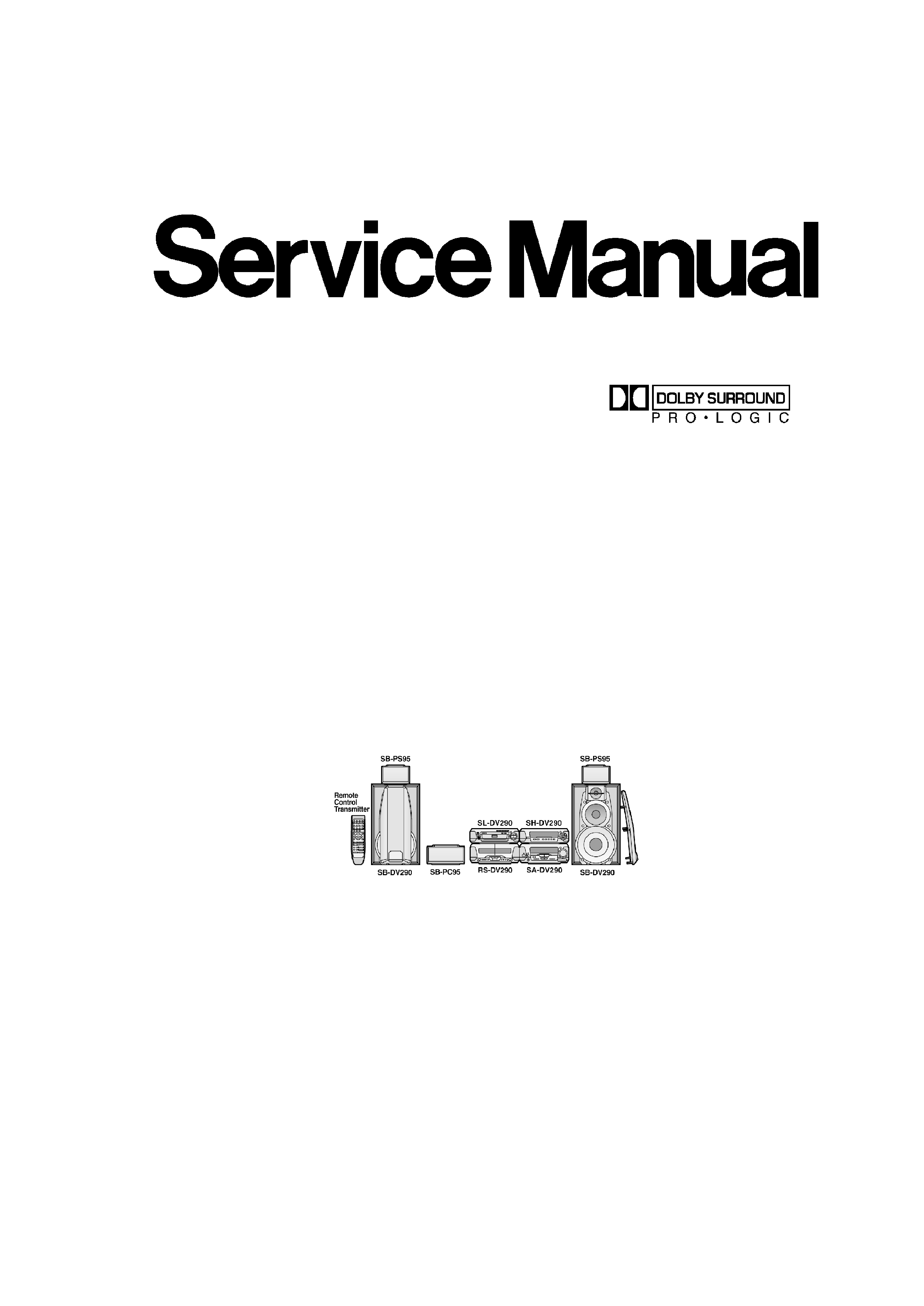 (S) ...................Silver Type
Because of unique interconnecting cables,when a
component requires servise,send or bring in the entire
Note: Refer to the service manual for Model No.
SA-DV290E/EG/EB (ORDER NO.AD0303067C2) for
information on "ACCESSORIES"and "PACKAGING".
---

AI EQ, SUPER 3D AI 1, SUPER 3D AI 2
Input sensitivity/impedance
SUPER SURROUND (MUSIC, MOVIE)
Spectrum analyzer section
1.Design and specifications are subject to
2.Dimensions and weight are approximate.
3.Total harmonic distortion is measured by the
digital spectrum analyzer.
Sound processor: SH-DV290, DVD/ Video CD/ CD
changer: SL-DV290, Tuner/ Amplifier: SA-DV290 ,
Cassette Deck: RS-DV290, Speakers: Front* (SB-
DV290),Center* (SB-PC95),Surround* (SB-PS95)
Manufactured under license from Dolby Laboratories. /
"Dolby","Pro Logic" and the double-D symbol are
trademarks of Dolby Laboratories.
---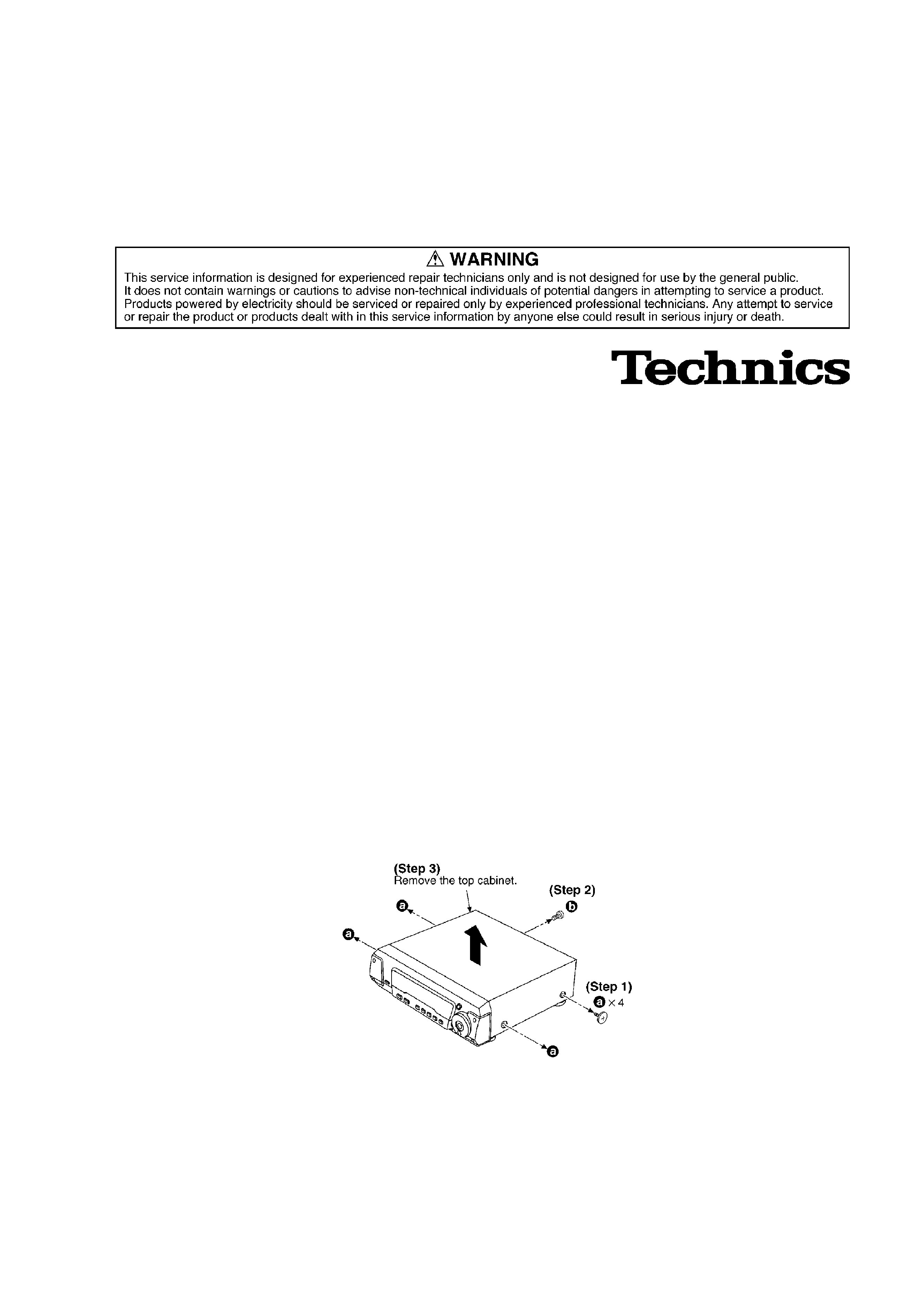 This equipment (SH-DV290), which is the component of the system, is supplied with power from
the amplifier (SA-DV290).When repairing this equipment or checking operation of the system, be
sure to connect the amplifier with it.
Power supply and operation check in the state of it as a single equipmenet are impracticable.
2. Operating Instructions
3. Operation Checks and Component Replacement
- This section describes procedures for checking the operation of
the major printed circuit boards and replacing the main
- For reassembly after operation checks or replacement, reverse the
respective procedures. Special reassembly procedures are
described only when required.
3.1. Checking for the FL P.C.B.
---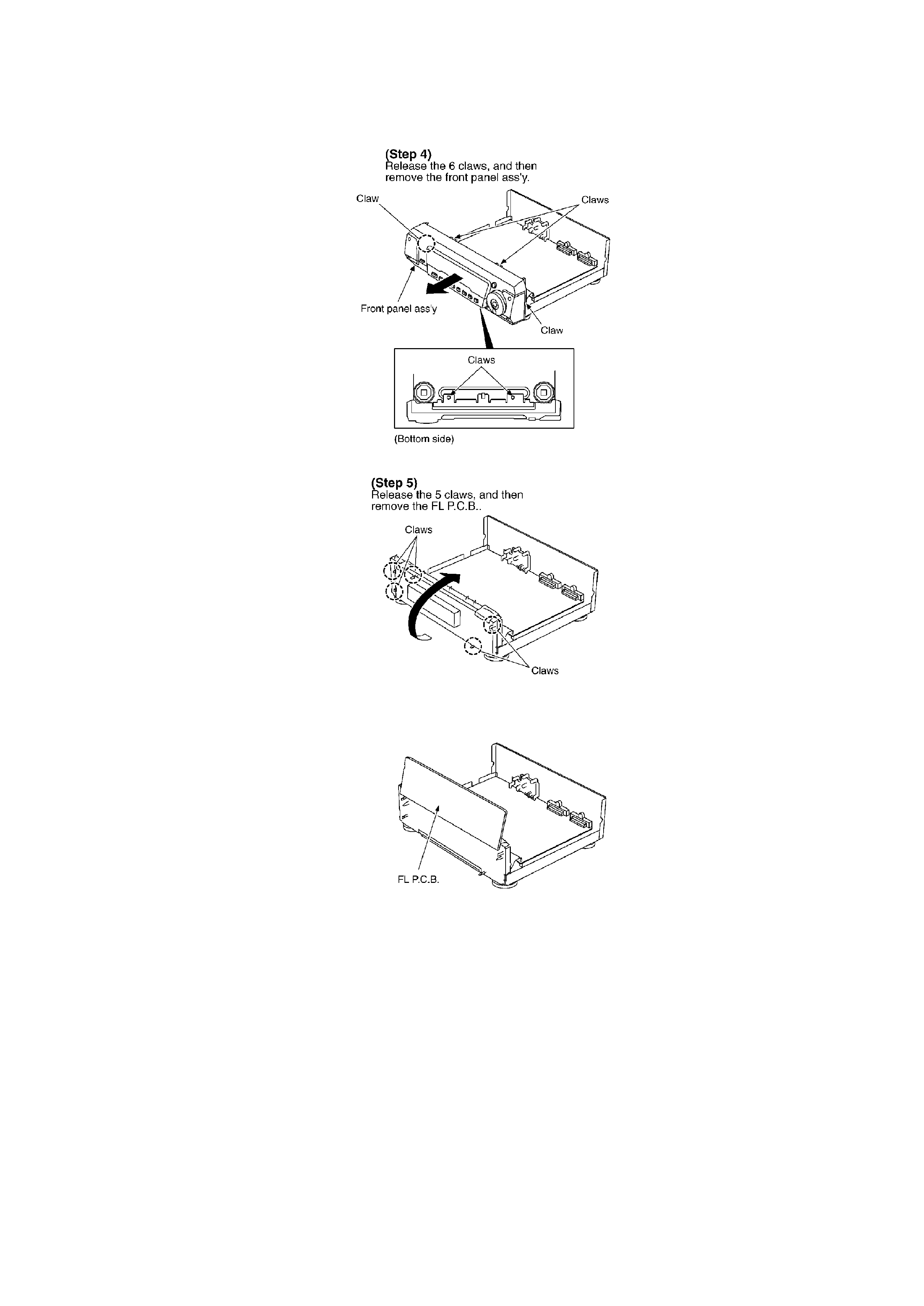 - Check the FL P.C.B. as shown below.
3.2. Checking for the main P.C.B.
- Follow the (Step 1) - (Step 3) of item 3.1.
---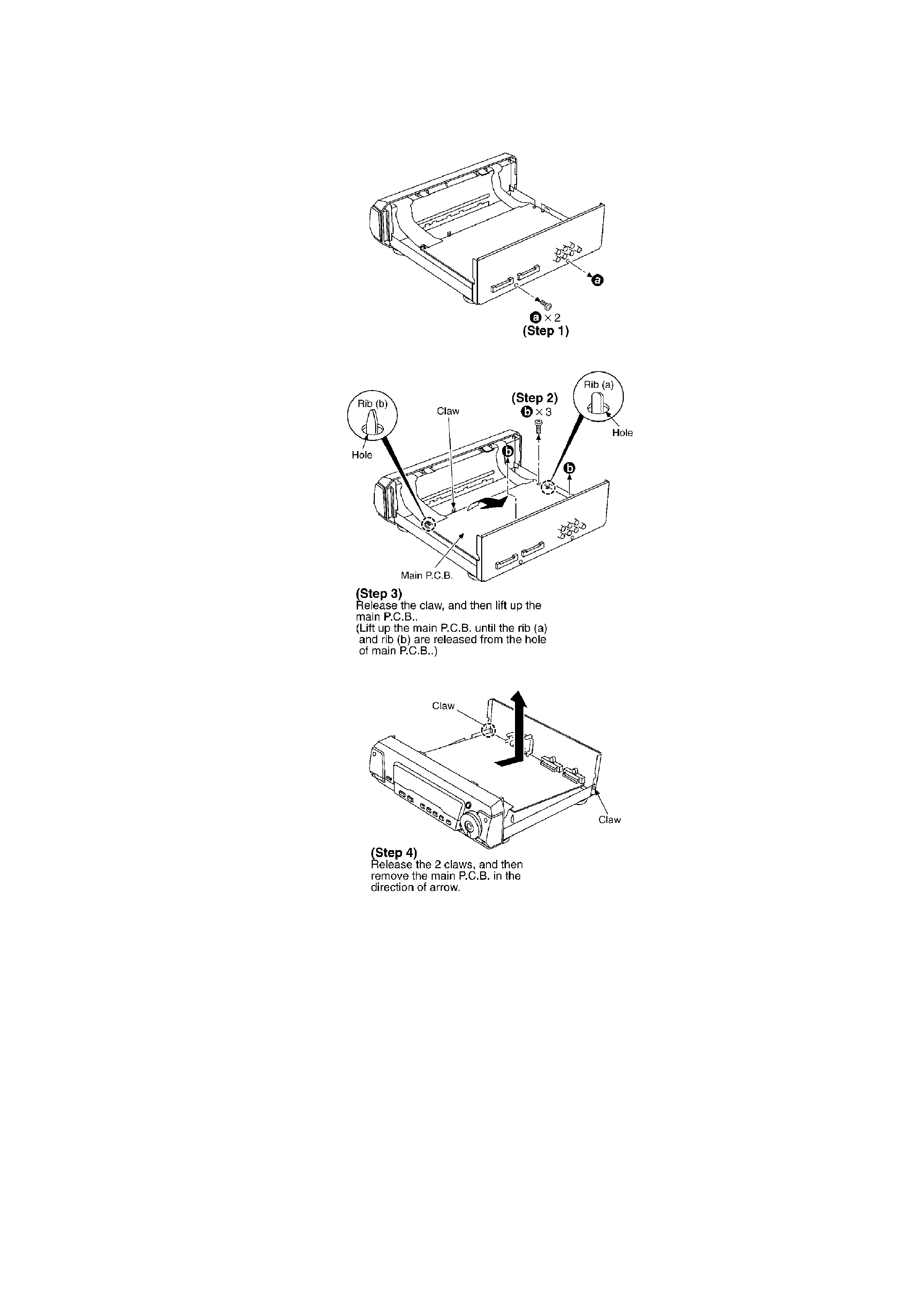 - Check the main P.C.B. as shown below.
---