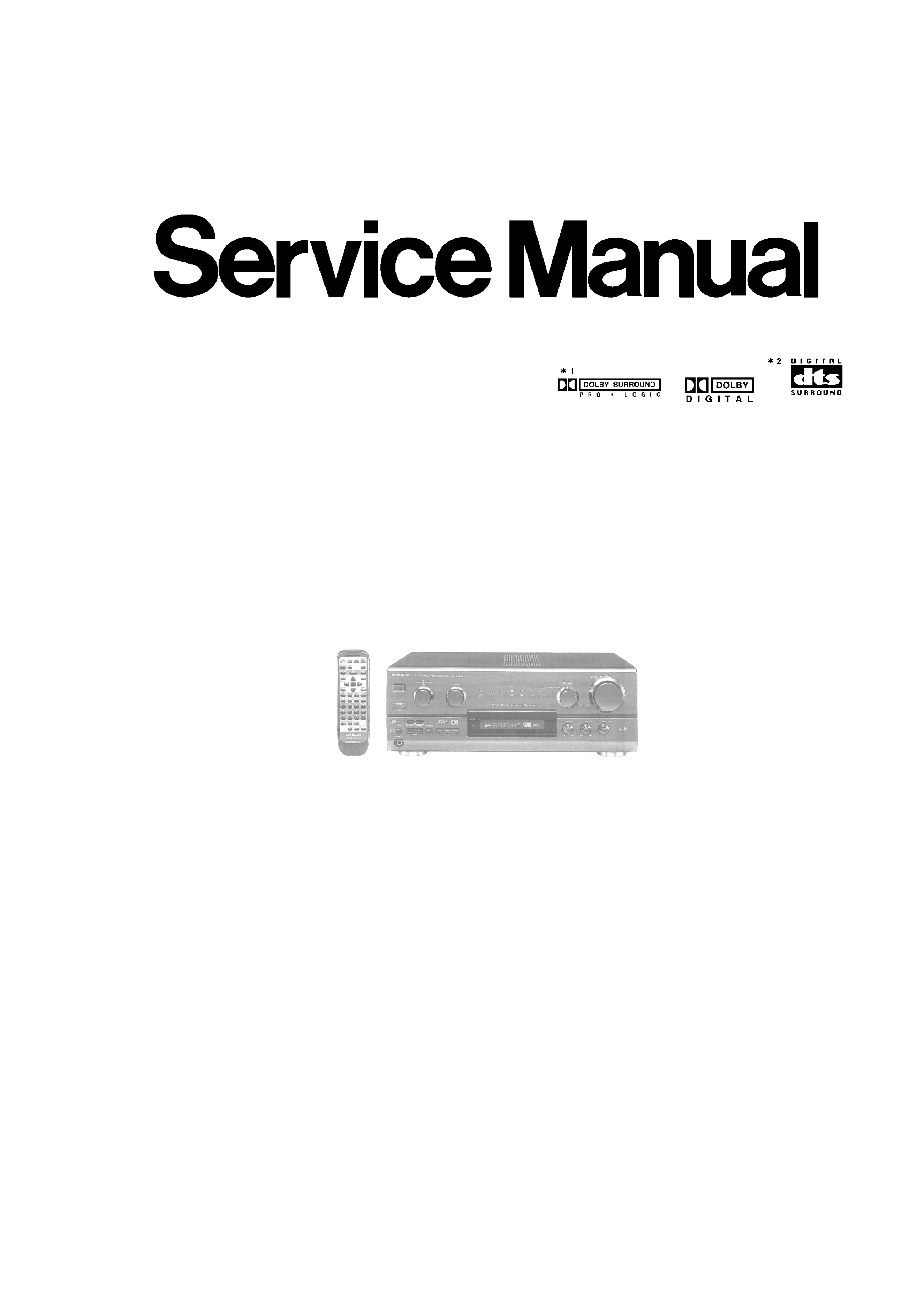 AV Control Stereo Receiver
(K) ................. Black Type
(S) ................. Silver Type
(GCS) ............. Asia, Latin America, Middle East and Africa
(GK) ............... China
(GN) ............... Oceania
--- 20Hz - 20kHz continuous power output
Total harmonic distortion
rated power at 20Hz - 20kHz
Power output at 1kHz each channel driven
both channels driven, -3dB
CD, TAPE/MD, DVD, TV, VCR
Input sensitivity and impedance
CD, TAPE/MD, DVD, TV, VCR
CD, TAPE/MD, DVD, TV, VCR
Channel balance (250Hz - 6.3kHz)
Headphones output level and /
Subwoofer frequency response / (-
--- IHF usable sensitivity (IHF '58)
IHF 46dB stereo quieting sensitivity
Total harmonic distortion
Alternate channel selectivity
Spurious response rejection / at
Channel balance (250Hz - 6.3kHz)
522 - 1611kHz (9kHz steps)
Output voltage at 1V input /
---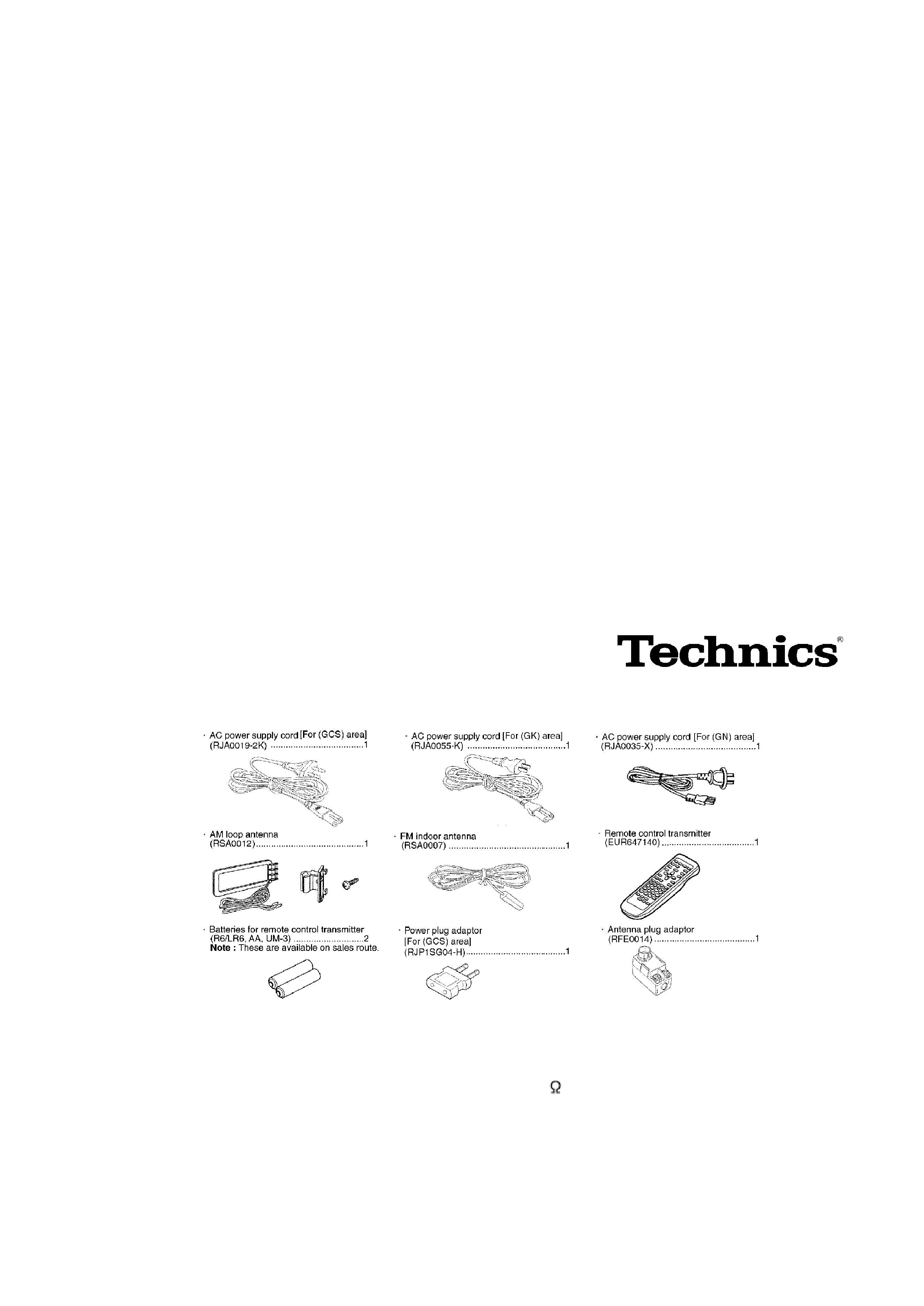 1. Specifications are subject to change without notice. / Mass and
dimensions are approximate.
2. Total harmonic distortion is measured by the digital spectrum /
Manufactured under license from Dolby Laboratories
Licensing / Corporation. "Dolby", the double-D symbol and
"PRO LOGIC" / are trade marks of Dolby
LaboratoriesLicensing Corporation.
This product is manufactured under license from DTS, / Inc.
1. Turn off the power supply. Using a 10
both ends of power supply capacitors (C703, C704, C705 and
C706) in order to discharge the voltage.
---

2. Before turning the power supply on, after completion of repair,
slowly apply the primary voltage by using a power supply voltage
controller to make sure that the consumed current at 50Hz in NO
SIGNAL mode should be shown below with respect tosupply
The protection circuitry may have operated if either of the following conditions are noticed:
- No sound is heard when the power is turned on.
- Sound stops during a performance.
The function of this circuitry is to prevent circuitry damage if, for example, the positive and
negative speaker connection wires are "shorted", or if speaker systems with an impedance less
than the indicated rated impedance ofthe amplifier are used. / If this occurs, follow the procedure
2. Determine the cause of the problem and correct it.
3. Turn on the power once again after one minute.
When the protection circuitry functions, the unit will not operate
unless the power is first turned off and then on again.
---