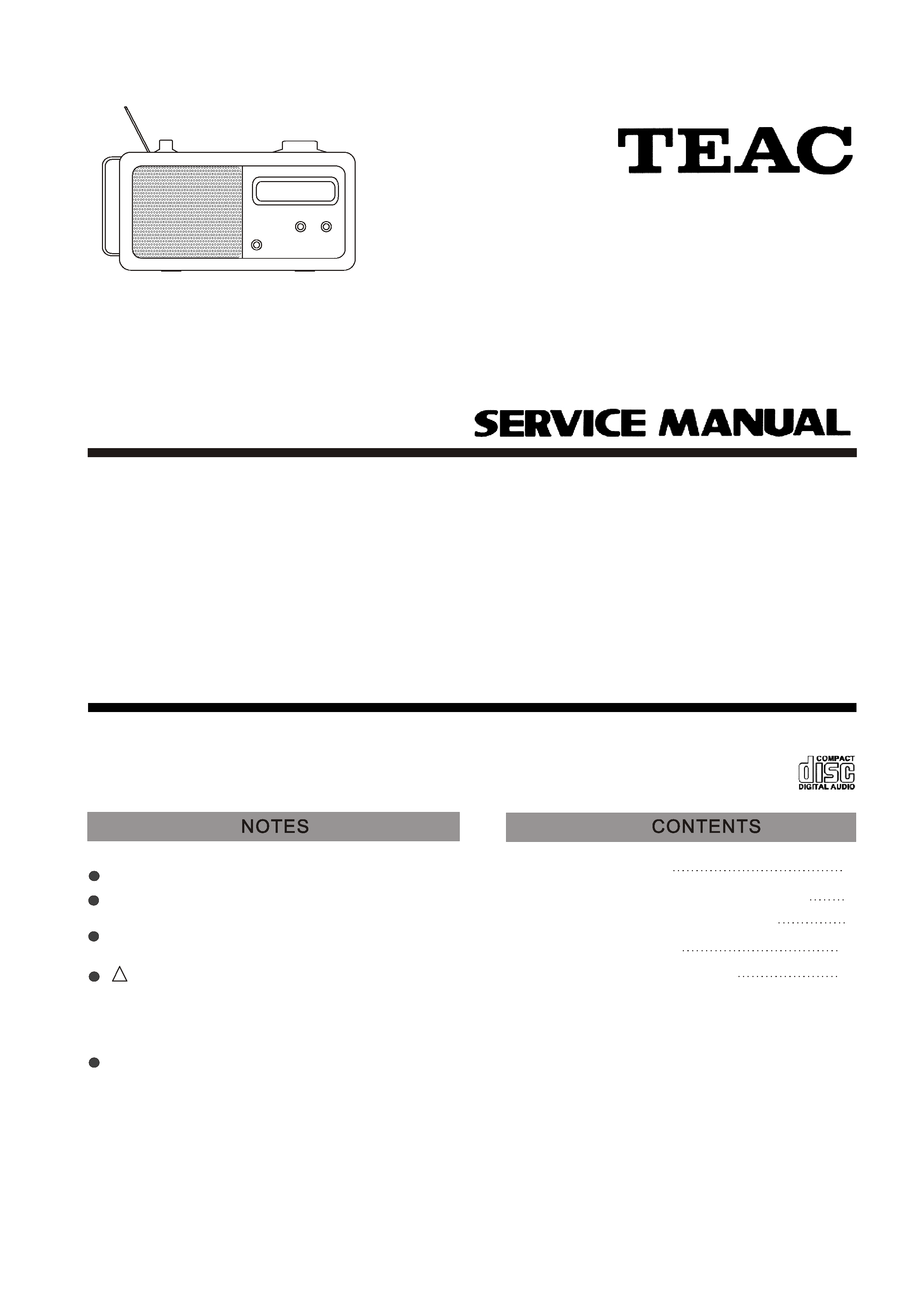 PC board shown are viewed from parts side.
The parts with no reference number or no parts number
in the exploded views are not supplied.
As regards the resistors and capacitors, refer to the
circuit diagrams contained in this manual.
Parts marked with this sign are safety critical
components. they must be replaced with identical
ensure exact replacement.
components - refer to the appropriate parts list and
Parts of [ ] mark can be used only with the version designated.
3 PC BOARDS AND PARTS LISTS
2 EXPLODED VIEW AND PARTS LIST
---

Design and specifications are subject to change without notice.
Illustrations may differ slightly from production models.
Power Requirements (AC adaptor):
Stereo mini plug cable x1
87.5 MHz to 108.00 MHz (50kHz step)
(174.928 MHz to 239.200 MHz)
(1452.960 MHz to 1490.624 MHz)
---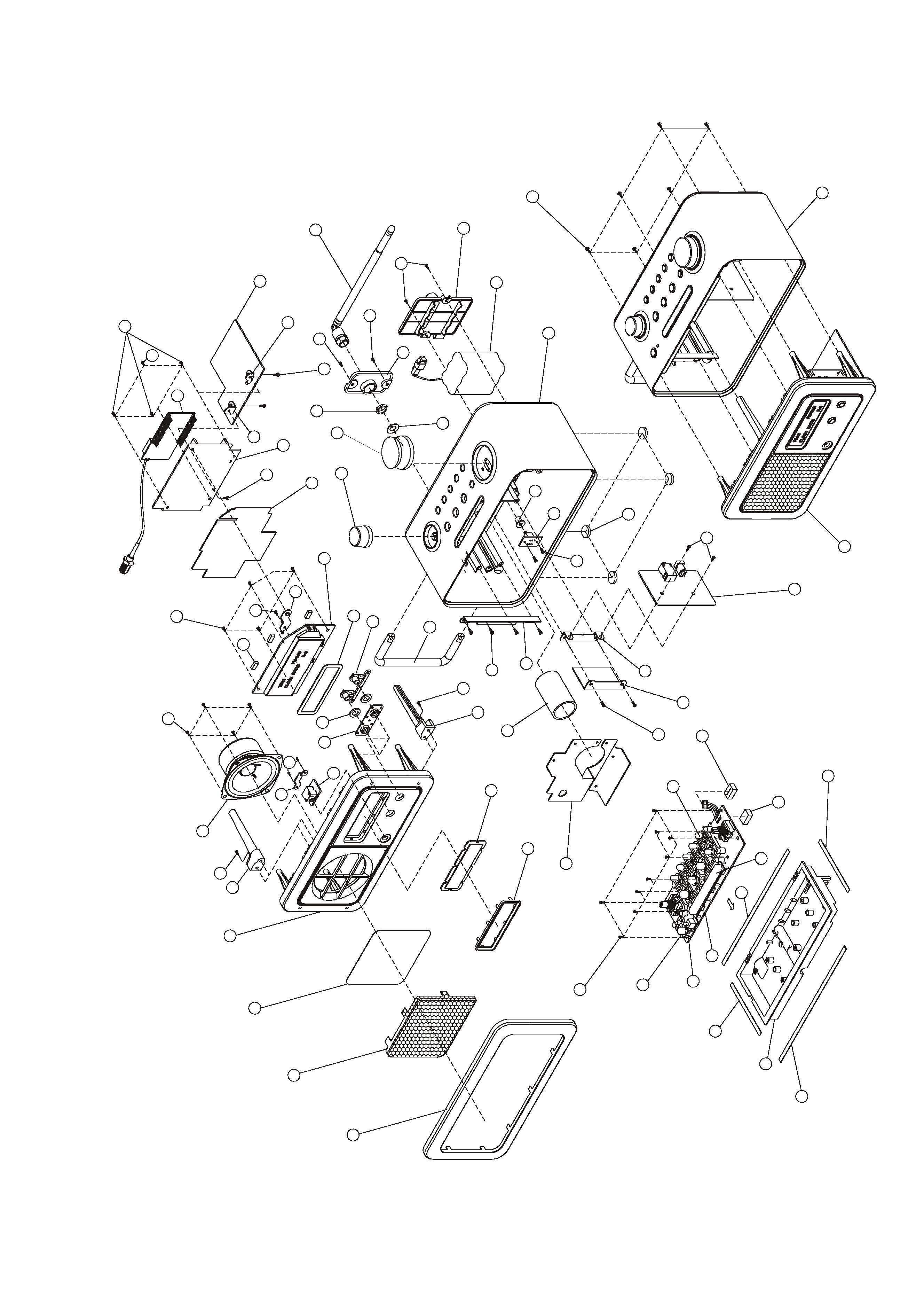 2 EXPLODED VIEWS AND PARTS LIST
---

SPEAKER METAL NET - BLACK
SPEAKER METAL NET - WHITE
GYRO-1122 DAB MODULE PCB ASSY
PCB COVER EVA CUSHION (A)
PCB COVER EVA CUSHION (B)
AUTO SCAN BUTTON EVA RING
---

BATTERY COVER - BLACK - W/MADE IN CHINA [E]
BATTERY COVER - BLACK - W/O/MADE IN CHINA [E, UK]
BATTERY COVER - WHITE - W/MADE IN CHINA [E]
BATTERY COVER - WHITE - WO/MADE IN CHINA [E, UK]
DAB/FM ANTENNA COVER - BLACK
DAB/FM ANTENNA COVER - WHITE
---