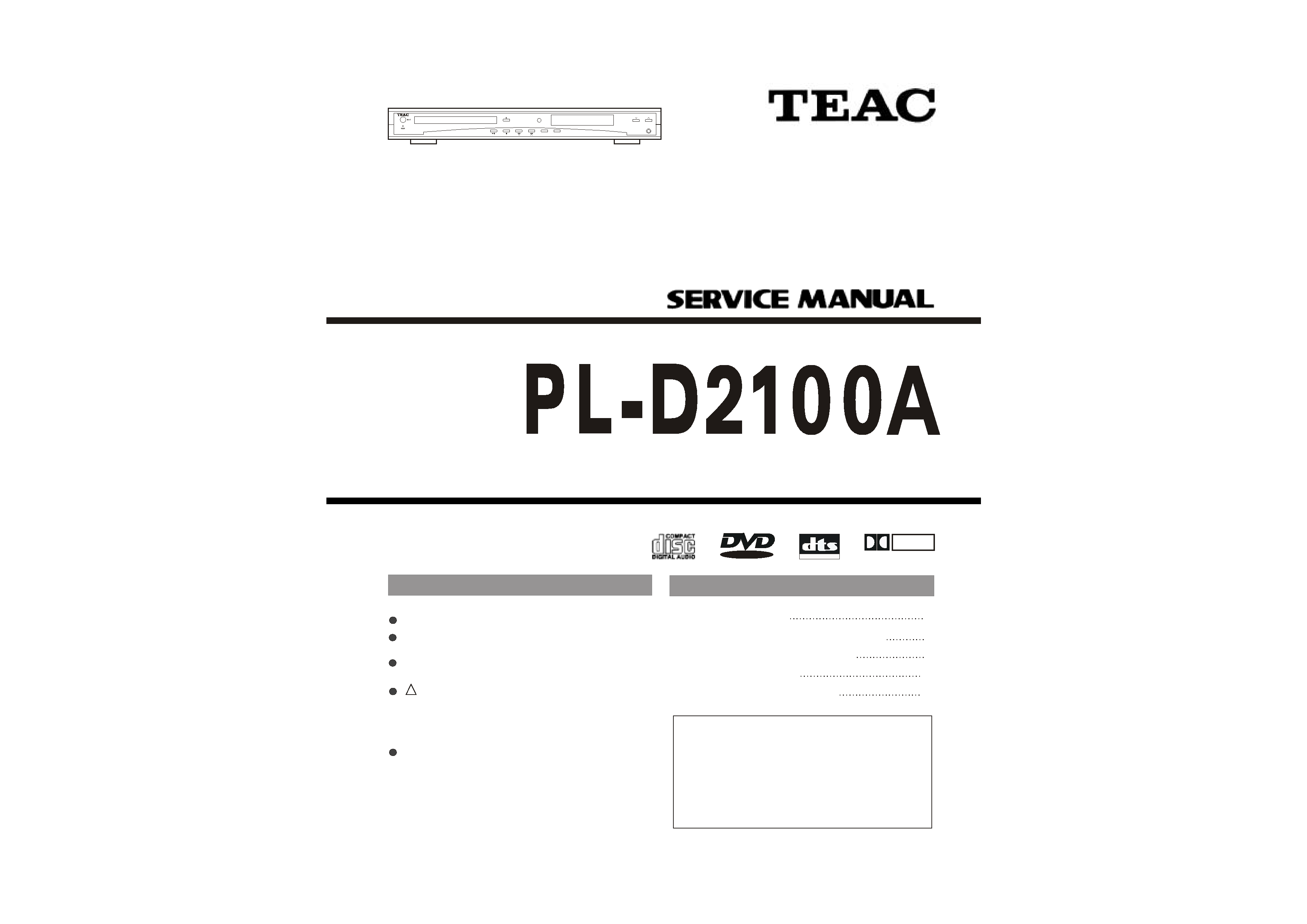 PC board shown are viewed from parts side.
The parts with no reference number or no parts number
in the exploded views are not supplied.
As regards the resistors and capacitors, refer to the
circuit diagrams contained in this manual.
Parts marked with this sign are safety critical
components. they must be replaced with identical
ensure exact replacement.
components - refer to the appropriate parts list and
2 EXPLODED VIEW AND PARTS LIST
3 PC BOARDS AND PARTS LIST
Parts of [ ] mark can be used only with the version
DVD HOME THEATER SYSTEM PL-D2100
[SG]: SINGAPORE [HK]: HONG KONG
[E]: EUROPE [SAF]: SOUTH AFRICA
PL-D2100A ( New version for PL-D2100 ) had been
produced since July 2004 from Serial Number 4600001.
There is a circle A mark below the main unit label and
also a circle A mark besides the serial number of the
main unit of PL-D2100A. Circle A mark on the serial
number label is also shown on the Carton Box of
---

Semiconductor laser, Wavelength 650 nm
Video signal horizontal resolution :
More than 480 lines (DVD)
87.5 ~ 108.0 MHz (50 kHz step)
PLL quartz-locked digital synthesizer system
Y: 1 Vp-p 75 ohms, C:0.3 Vp-p 75 ohms
Total harmonic distortion :
Audio frequency response (at 2 CH stereo mode) :
Audio signal-to-noise ratio :
Video signal-to-noise-ratio :
522 ~ 1620 kHz (9 kHz interval)
PLL quartz-locked digital synthesizer system
90 x 130 x 81mm (Front/Rear)
Front/Center speaker cable (5 m x 3)
Surround speaker cable (10 m x 2)
Subwoofer RCA pin cord (1.8 m)
Batteries (AA, R6, SUM-3) x 2
Design and specifications are subject to change without notice.
Illustrations may differ slightly from production model.
Weight and dimensions are approximate.
230V AC, 50 Hz (Europe model)
120 W (STAND BY: less than 0.5W)
5 C ~ 35 C (40 F ~ 95 F )
-20 C ~ 55 C (-4 F ~ 131 F)
0.8 kg (Front)/0.6kg (Surround) /1kg (Center)
(Stereo, 0.2% THD, 20Hz to 20kHz, 8 ohm)
(0.7% THD, 1kHz, 8 ohm, only on channel driven)
---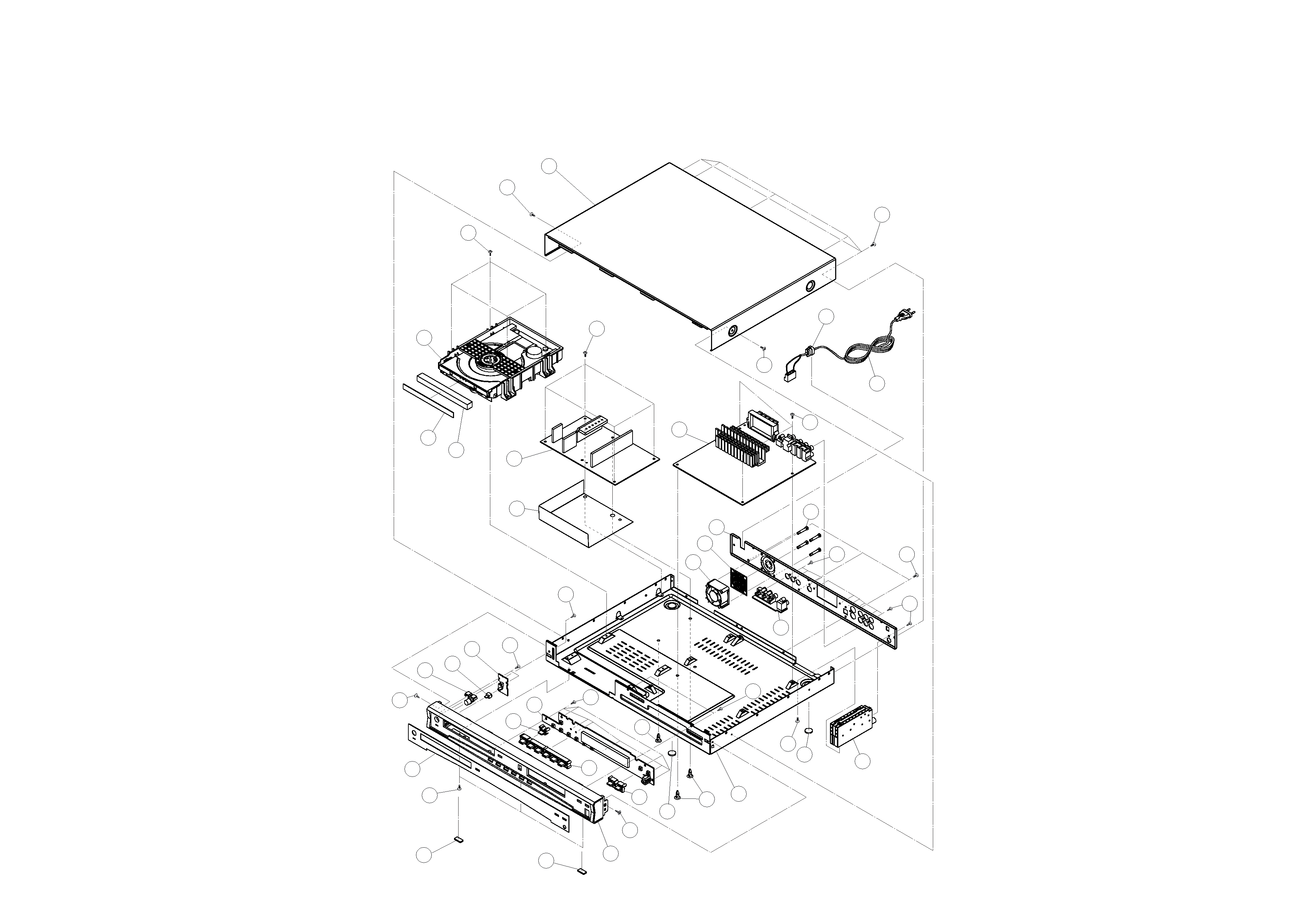 ---

DVD MECH. HRT21+HRL02 ASSY
PVC SHEET- 127.8X115.8X25MM
LINE CODE 2P - VDE [E, SAF]
LINE CORD 3P, BS [HK, SG]
TUNER PACK KST-ML104MA1-30
FRONT PANEL PVC TRANSPARENT [SAF,HK,SG]
---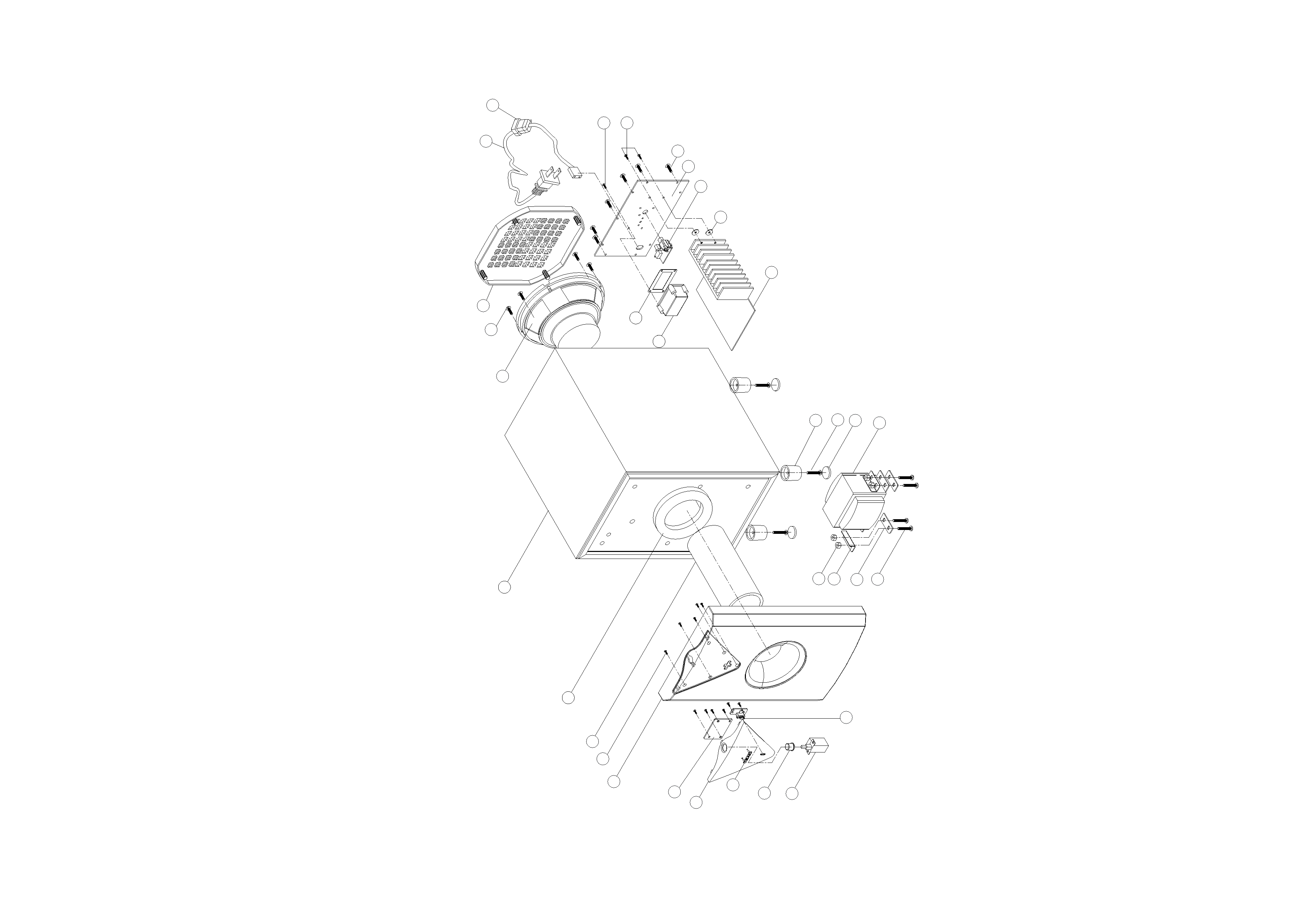 ---