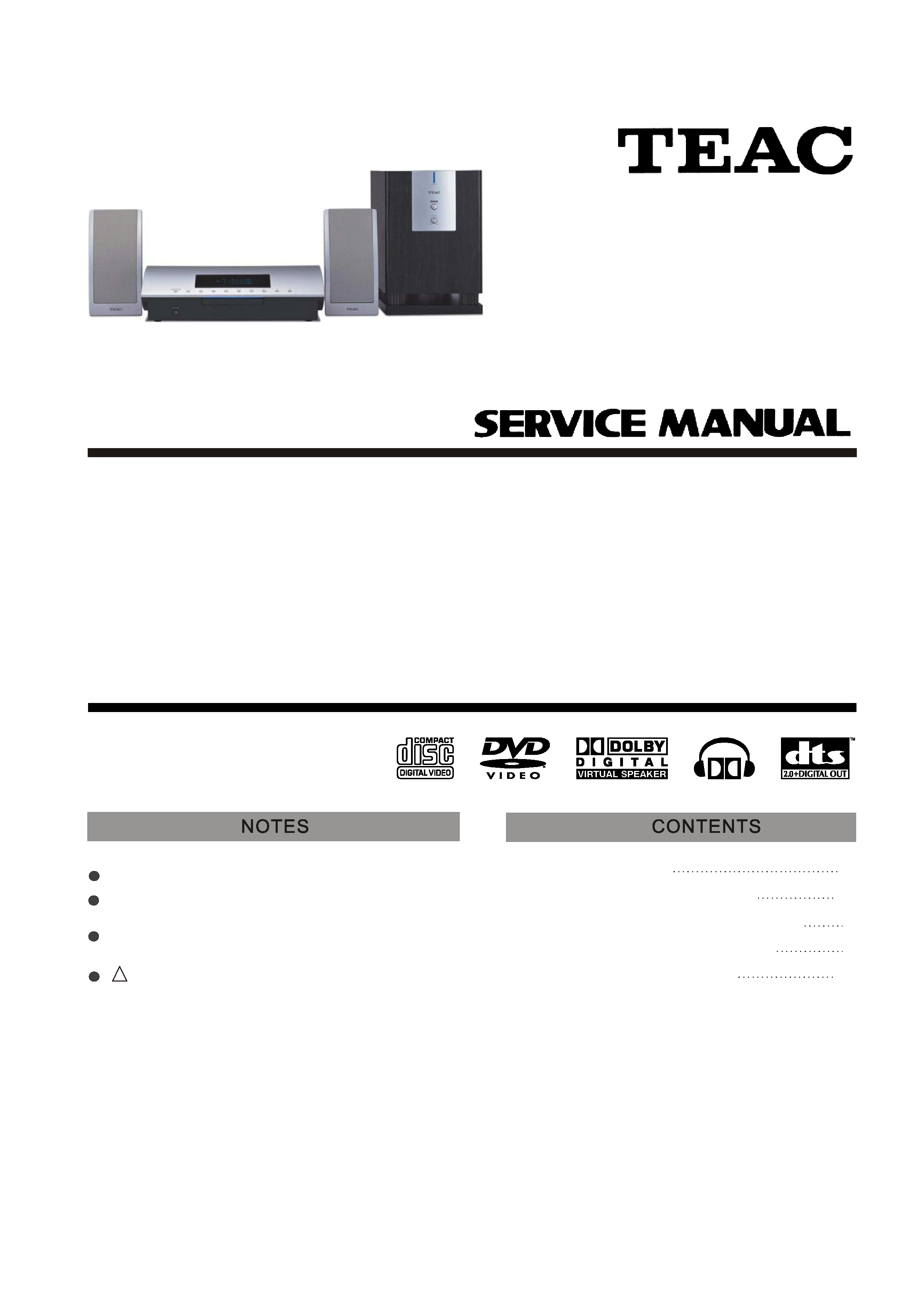 PC board shown are viewed from parts side.
The parts with no reference number or no parts number
in the exploded views are not supplied.
As regards the resistors and capacitors, refer to the
circuit diagrams contained in this manual.
Parts marked with this sign are safety critical
components. they must be replaced with identical
ensure exact replacement.
components - refer to the appropriate parts list and
3 EXPLODED VIEW AND PARTS LIST
[E]: EUROPE [UK]: U.K. [A]: AUSTRALIA
[CN]: CHINA [HK]: HONG KONG
4 PC BOARDS AND PARTS LISTS
---

Semiconductor laser, wave length 650/790 nm
Video signal horizontal resolution :
More than 480 lines (DVD)
Audio frequency response :
Audio signal-to-noise ratio :
Video signal-to-noise-ratio :
Y (luminance) - Output level :
C (color) - Output level :
Component video output (Y, P
B,
P
R
)
(Stereo, 0.7% THD, 20 Hz TO 20 kHz, 6 ohm)
0.09% (at 25 W, 1kHz, 6 ohm)
Total Harmonic Distortion:
Audio Input sensitivity/impedance:
Output level/impedance (TAPE REC)
* LINE 20 Hz to 28kHz, +0 /-3 dB
TREBLE +/- 10dB at 10 kHz
Stereo Separation (1 kHz) :
87.5 ~ 108.0 MHz (50 kHz steps)
FM Tuner (
Without notes 100.1 MHz, 65 dBf
)
Total Harmonic Distortion (1 kHz) :
522 ~ 1611 kHz (9 kHz steps)
Total Harmonic Distortion :
Batteries (AAA, R03, UM-4) x 2
FM Matching Transformer x 1
Remote Control Unit x 1 (RC-965)
AC 220V 50 Hz (China model)
AC 230V, 50Hz (Europe/U.K/Hong Kong model)
AC 240V, 50Hz (Australia model)
Design and specifications are subject to change without notice.
Weight and dimensions are approximate.
LINE means: TAPE PLAY, AUX
---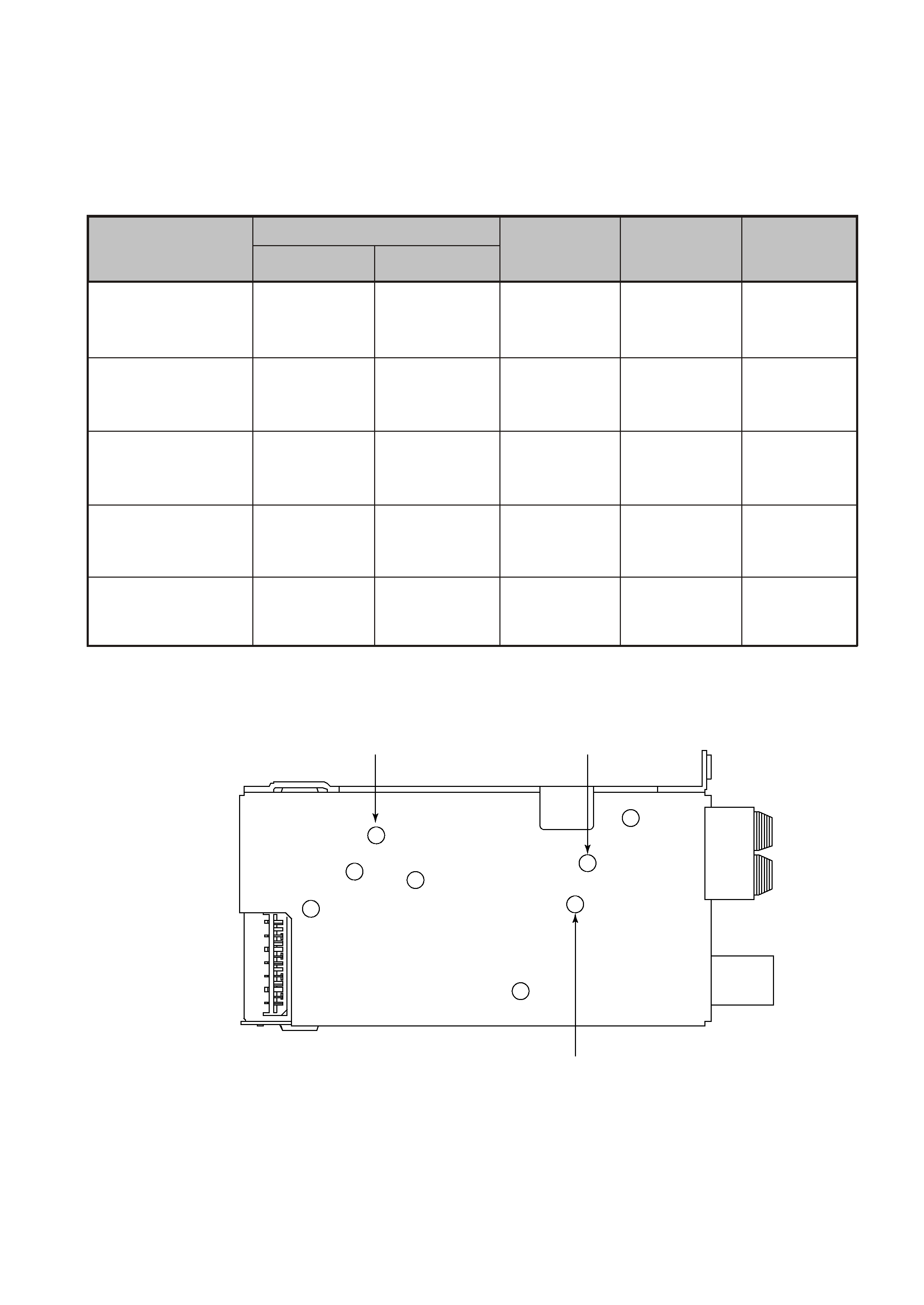 ---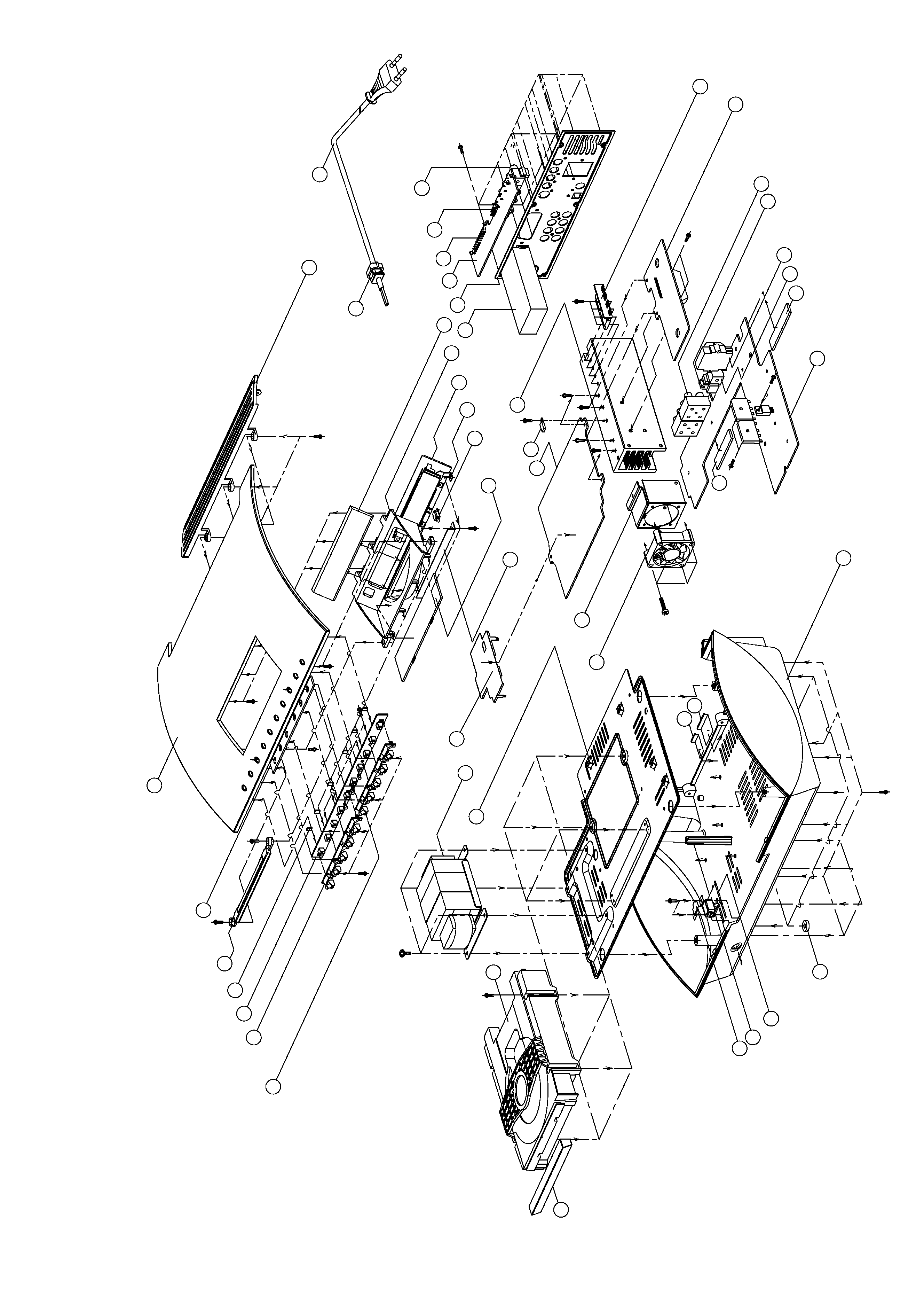 3. EXPLODED VIEWS AND PARTS LIST
---

CASE, BOTTOM [E, UK,A,HK].
TUNER, KST-ML114MS1-A10 [E,UK]
TUNER, KST-ML014MS1-A10 [A,CN,HK]
---