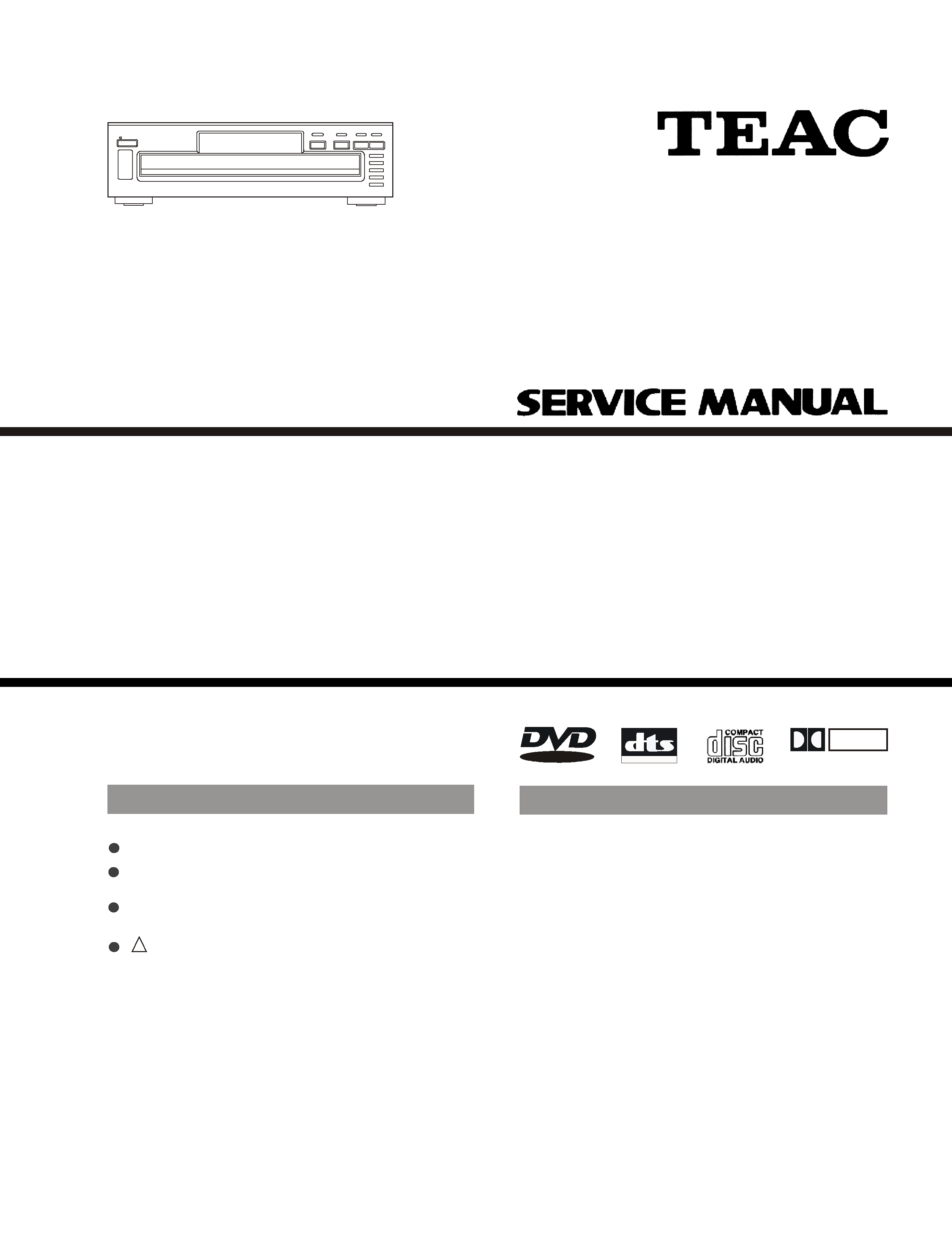 PC board shown are viewed from parts side.
The parts with no reference number or no parts number
in the exploded views are not supplied.
As regards the resistors and capacitors, refer to the
circuit diagrams contained in this manual.
Parts marked with this sign are safety critical
components. they must be replaced with identical
ensure exact replacement.
components - refer to the appropriate parts list and
3 EXPLODED VIEW AND PARTS LIST
4 PC BOARDS AND PARTS LISTS
------------------------- 2
--------------------------------- 3
-------------------------------- 14
---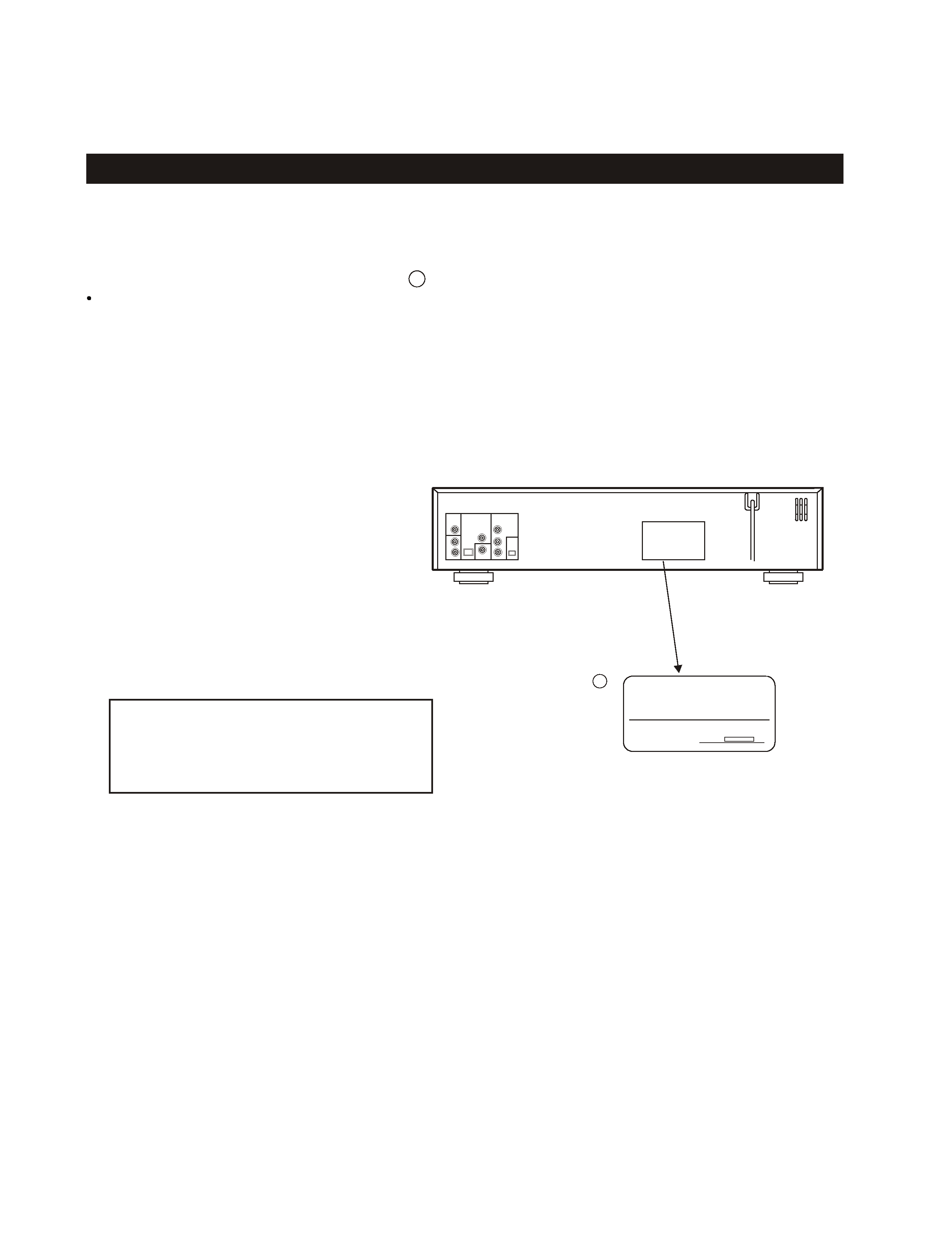 USE OF CONTROLS OR ADJUSTMENT OR PERFORMANCE OF PROCEDURES OTHER THAN THOSE SPECIFIED HEREIN MAY RESULT IN
HAZARDOUS RADIATION EXPOSURE.
This product has been designed and manufactured according to FDA regulations " title 21, CFR, chapter 1,subchapter J,based on the
Radiation Control for Health and Safety Act of 1968" and is classified as class 1 laser product. There is not hazardous invisible laser
radiation during operation because invisible laser radiation emitted inside of this product is completely confined in the protective
housings. The label required in this regulation is shown
DO NOT REMOVE THE PROTECTIVE HOUSING USING SCREWDRIVER.
IF THIS PRODUCT DEVELOPS TROUBLE, MAKE A CONTACT WITH OUR SERICEMAN, AND DO NOT USE THE PRODUCT A TROUBLED STATE.
Laser output : Lessthan 0.7 mW onthe objective lens
: 760 -800 nm(CD),640-660nm (DVD)
Manufacturer : SONY Corporation
THIS PRODUCT COMPLIES WITH DHHS
RULES 21 CFR SUBCHAPTER JAPPLI-
CABLE AT DATE OF MANUFACTURE
3-7-3, NAKA-CHO, MUSASHINO-SHI, TOKYO, JAPAN
---

Improvements may result in changes the specifications and features.
64fs Dual Delta Sigma converter
Laser picker (wavelength) :
5-dics DVD/VCD/MP-3/CD/CD-R/CD-RW Changer
Optical 1 - Optical (TOS) terminal
Coaxial 1 - Pin (RCA) jack
Illustrations may differ slightly from production model.
---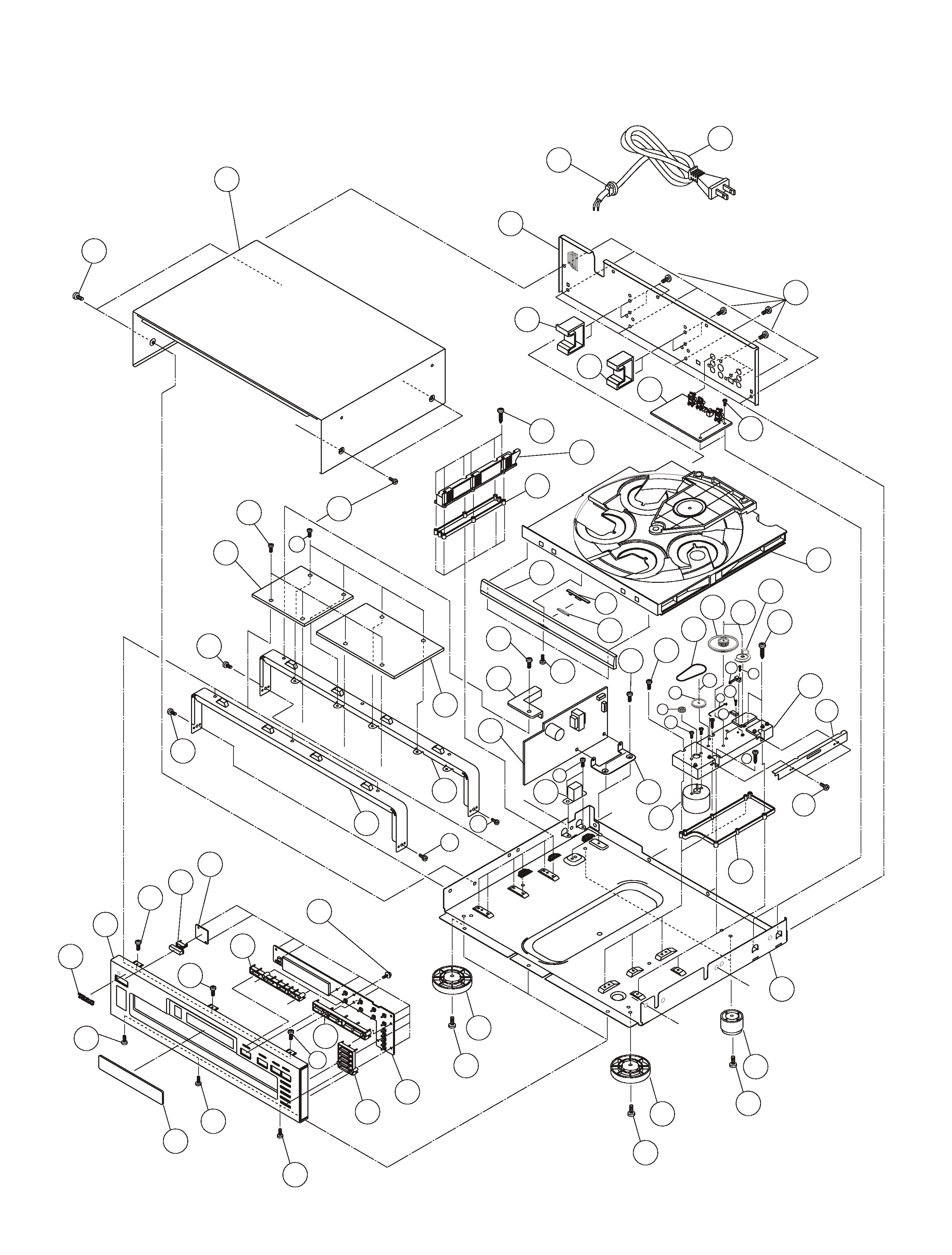 3 EXPLODED VIEW AND PARTS LIST
---

---