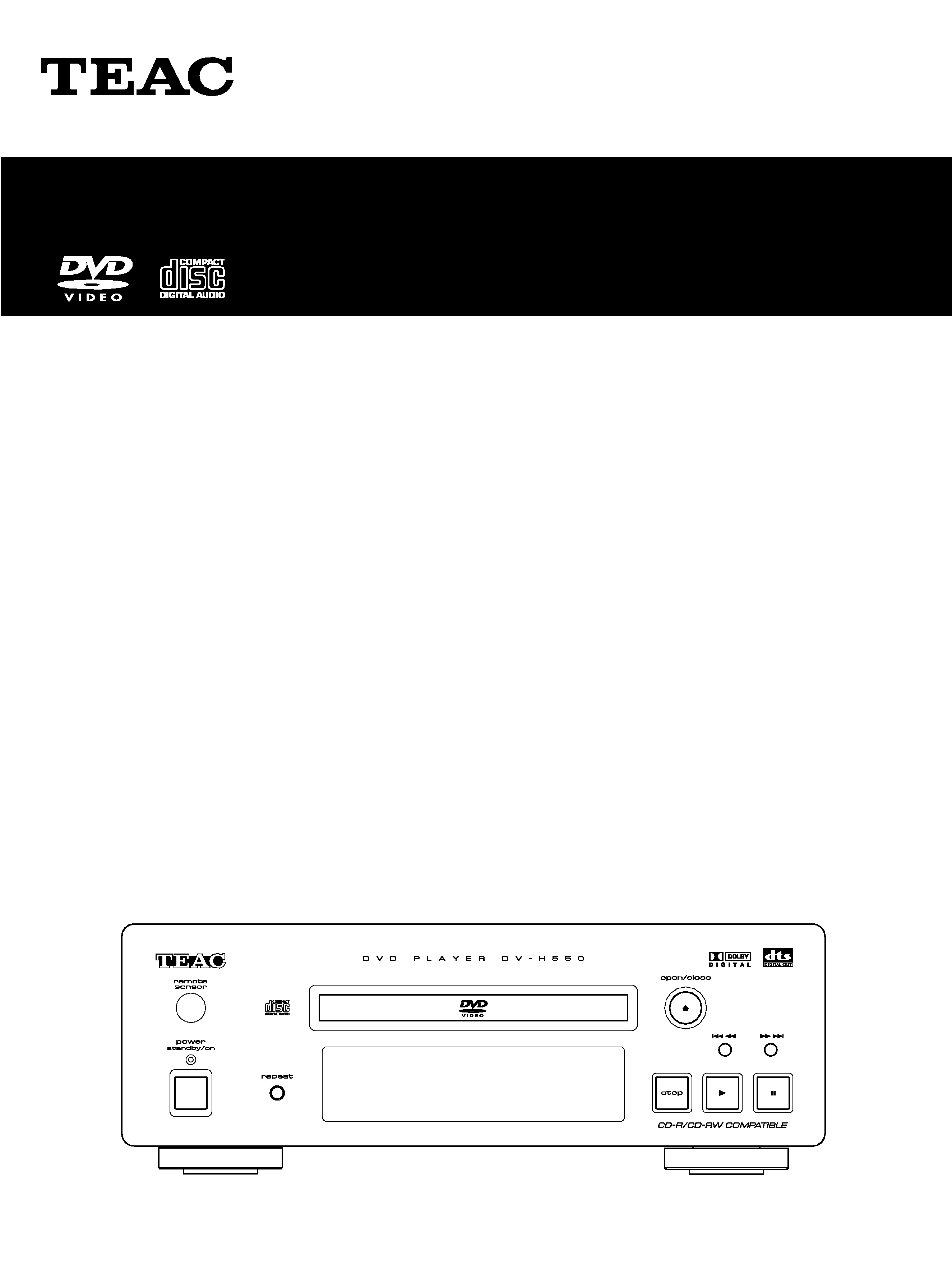 ---

Avant utilisation...........................................2
Disques ........................................................ 8
Boîtier de télécommande ....................... 16
Raccordement .......................................... 19
Index des pièces et contrôles ............... 26
Lecture de base ........................................ 32
Utilisation d'un menu .............................. 38
Opération avancée .................................. 46
Lecture des MP3............................................58
Opérations de programmation initiale .. 62
Dépannage ................................................ 72
Glossaire ................................................... 76
Caractéristiques techniques ................. 82
Before Use ................................................... 2
Discs ............................................................. 8
Remote Control ......................................... 16
Connection ................................................ 18
Name of Each Control ............................. 26
Basic Playback ........................................ 32
Using Menu ............................................... 38
Advanced Operation ................................ 46
Playing MP3................................................58
Initial Setup Operation ............................ 62
Troubleshooting ....................................... 72
Grossary ..................................................... 76
Specifications .......................................... 82
IMPORTANT(for U.K.Customers)
DO NOT cut off the mains plug from this
equipment. If the plug fitted is not suitable
for the power points in your home or the
cable is too short to reach a power point,
then obtain an appropriate safety approved
extension lead or consult your dealer.
If nonetheless the mains plug is cut off,
remove the fuse and dispose of the plug
immediately, to avoid a possible shock
hazard by inadvertent connection to the
If this product is not provided with a mains
plug, or one has to be fitted, then follow the
instructions given below:
connection to the larger terminal which is
marked with the letter E or by the safety
earth symbol | or coloured GREEN or
The wires in the mains lead on this product
are coloured in accordance with the
As these colours may not correspond with
the coloured markings identifying the
terminals in your plug proceed as follows:
The wire which is coloured BLUE must be
connected to the terminal which is marked
with the letter N or coloured BLACK.
The wire which is coloured BROWN must
be connected to the terminal which is
marked with the letter L or coloured RED.
When replacing the fuse only a correctly
rated approved type should be used and be
sure to re-fit the fuse cover.
IF IN DOUBT -- CONSULT A COMPETENT
VARING: APPARATEN INNEHÅLLER LASER
"ADVARSEL: USYNLIG LASERSTRÅLING VED
ÅBNING NAR SIKKERHEDSAFBRYDERE ER
UDE AF FUNKTION. UNDGÅ UDSAETTELSE
"VAROITUS! SUOJAKOTELOA EI SAA AVATA.
LAITE SISÄLTÄÄ LASERDIODIN. JOKA
VAARALLISTA LASERSÄTEILYÄ".
ADVARSEL: USYNLIG LASERBESTRÅLING NÅR
SIKKERHETSSPERREN ER UTKOBLET UNNGÅ
Thanks for buying a TEAC. Read this manual
carefully to get the best performance from
Nous vous remercions pour l'achat d'un
appareil TEAC. Lire ce manuel avec
attention pour obtenir les meilleures
performances possibles de cet appareil.
< Les instructions dans ce livret décrivent
les controles du système. Vous pouvez
aussi utiliser les controles de la
télécommande si ils ont la même
nomenclature ou une nomenclature
semblable à ceux du système.
< Le genre de fonctions et opérations qui
peuvent être utiliser pour un disque en
caractéristiques de ce disque. Dans
certain cas, ces fonctions et opérations
peuvent différer des discriptions données
dans ce livret d'instruction. Dans ce cas,
suivre les instructions données sur
l'écran. Ce livret d'instruction couvre
seulement les fonctions de base du
< Pour certaines opérations, l'icone A peut
apparaitre sur l'écran. Cela indique que
l'opération décrite dans ce livret
d'instruction n'est pas permise pour le
< Les desseins à propos de l'écran du
téléviseur et l'afficheur du panneau avant
utilisés dans ce livret d'instruction sont
strictement pour vous renseigner.
L'affichage réel peut différer légèrement
Conventions about This Manual
< Instructions in this manual describe the
controls on the system. You can also use
the controls on the remote control if they
have the same or similar names as those
< The types of functions and operations that
can be used for a particular disc vary
depending on the features of that disc. In
some cases, these functions and
descriptions given in this Owner's
Manual. In this event, follow the
instructions given on the screen. This
Owner's Manual only covers basic disc
< For some operations, the A icon may
appear on the the screen. This indicates
that the operation described in this
Owner's Manual is not permitted for the
< The drawings about the TV screen and
front panel display used in this Owner's
Manual are purely for the purposes of
explanation. The actual displays may
differ slightly from what are shown here.
---

Vor Inbetriebnahme.....................................3
Disks...............................................................9
Betrieb mit der Fernbedienung ...............17
Anschlüsse..................................................20
Bezeichnung der Bedienelemente .........27
Grundlegende Einstellungen ...................33
Verwenden eines Menüs .........................39
Fortgeschrittene Bedienung ....................47
Wiedergabe von MP3-Dateien................59
Erstes Einrichten........................................63
Hinweise zur Fehlerbehebung ................73
Stichwortverzeichnis................................77
Technische Daten......................................83
Prima dell'uso ..............................................3
Dischi .............................................................9
Funzionamento col telecomando............17
Collegamenti ..............................................21
Funzioni delle parti e dei comandi .........27
Predisposizioni di base ............................33
Utilizzo di un menu ....................................39
Funzioni avanzate ......................................47
Riproduzione di file MP3 ..........................59
Impostazioni iniziali ..................................63
Ricerca guasti ............................................73
Glossario .....................................................77
Caratteristiche tecniche ..........................83
Previo al empleo ..........................................3
Discos ............................................................9
Mando a distancia.....................................17
Conexión......................................................22
Descripción de partes y controles .........27
Configuración básica................................33
Uso de un menú..........................................39
Funciones avanzadas................................47
Reproducción de Archivos MP3 .............59
Configuración inicial ................................63
Solución de problemas.............................73
Glosario .......................................................77
Especificaciones .......................................83
Vielen Dank für den Kauf dieses TEAC-
Geräts. Bitte lesen Sie diese Anleitung
sorgfältig durch, um die Leistungs-fähigkeit
dieses Geräts optimal nutzen zu können.
Grazie per aver acquistato un prodotto
TEAC. Leggere attentamente questo
manuale per ottenere le migliori prestazioni
Enhorabuena por la adquisición de un
TEAC. Lea detenidamente este manual a fin
de obtener el mejor rendimiento de esta
< Las instrucciones que figuran en este
manual describen los controles del
sistema. También es posible utilizar los
controles del mando a distancia cuando
los nombres son iguales o similares a los
< Los tipos de funciones que pueden
utilizarse con un disco particular varían
según las características del disco. En
algunos casos, estas funciones pueden
ser diferentes a las descritas en este
manual de uso. En tal caso, siga las
instrucciones que aparezcan en la
pantalla. El manual de uso sólo cubre las
funciones de disco básicas.
< Al seleccionar algunas funciones puede
que aparezca el icono A en la pantalla,
indicando que la operación descrita en
este manual de uso no está permitida para
< Las ilustraciones sobre el TV y el panel
frontal utilizadas en este manual de uso
son únicamente de carácter informativo.
Las visualizaciones reales pueden diferir
ligeramente de las que se muestran en el
< La istruzioni di questo manuale si
riferiscono ai tasti di controllo montati
sull'apparecchio; lo stesso risultato si
ottiene comunque anche utilizzando i tasti
del telecomando contrassegnati da un
< I tipi di funzioni ed operazioni utilizzabili su
un particolare disco possono variare a
seconda delle caratteristiche del disco
stesso. In alcuni casi, queste funzioni ed
operazioni possono differire dalla
descrizione pubblicata in questo manuale.
In tale evenienza, seguire le istruzioni che
appaiono sullo schermo. Il presente
Manuale contempla soltanto le operazioni
< A seguito di certe operazioni può apparire
sullo schermo l'icona A: Questo significa
che quell'operazione, sia pure descritta in
questo manuale, non è ammessa per il
< I disegni raffiguranti lo schermo TV e il
display sul pannello frontale sono presenti
nel Manuale al solo scopo dimostrativo.
L'effettivo aspetto del display può essere
leggermente diverso da quello qui
Hinweise zu dieser Anleitung
Bedienungsanleitung beziehen sich auf die
Namensgleichheit oder ­ähnlichkeit können
Sie auch die entsprechenden Steuerelemente
auf der Fernbedienung benutzen.
< Unterschiedliche Ton-/Bildträgerformate
unterscheiden sich in Funktionsausstattung
und Bedienung. In einigen wenigen Fällen
sind Abweichungen zu entsprechenden
Bedienungsanleitung möglich. In diesen
Fällen sollten Sie den entsprechenden, auf
Bedienungsschritte bei der CD-/DVD-
< Bei der Ausführung einiger Funktionen kann
das
A
­Symbol auf Ihrem Bildschirm
erscheinen. Dies bedeutet, daß die an dieser
beschriebene Funktion bei der eingelegten
Disk nicht verfügbar oder deren Ausführung
< Die in dieser Anleitung verwendeten
Bildschirmanzeige (OSD-Menü) sowie der
Frontanzeige am Gerät dienen ausschließlich
zu Erklärungszwecken. Daher können die
tatsächlichen Anzeigen geringfügig von den
vereinfachten grafischen Darstellungen
---

To avoid any malfunctions of the unit, and to
protect against electric shock, fire or
personal injury, please observe the
< Hold the plug firmly when connecting or
disconnecting the AC power cord.
< Keep the AC power cord away from the
< Never put any heavy object on the AC
< Do not attempt to repair or reconstruct the
AC power cord in any way.
< Do not place this unit in direct sunlight, or
< Keep this unit away from strong magnetic
< Do not place any object containing water
or other liquids on this unit. In the event
that liquid should enter the cabinet,
unplug this unit immediately and contact
the retailer or service centre immediately.
< Do not remove the cabinet. Touching parts
inside the cabinet could result in electric
shock and / or damage to the unit.
< Do not use the unit in a car. The operation
< When the unit is not being used, turn the
< When left unused for a long perid of time,
the unit should be unplugged from the
No Fingers or Other Objects Inside
Do not put any foreign object on the disc
Place the unit in a horizontal position, and do
not place anything heavy on it.
Précautions et sauveguardes
Protection du cordon d'alimentation
Afin d'éviter tout mauvais fonctionnment de
l'appareil et pour une protection contre des
chocs électriques, feu ou blessures, veuller
suivre les consignes suivantes:
< Tenir la prise fermement quand vous
branchez ou débranchez le cordon
< Tenir le cordon d'alimentation loin de
< Ne jamais placer un object lourd sur le
reconstruire le cordon d'alimentation de
Emplacement et manutention
< Ne pas exposer cet appareil aux rayons
solaires directs, ou près de sources de
< Tenir éloigner d'objets magnétisés
< Ne jamais placer un object contenant de
l'eau ou d'autre liquides sur cet appareil.
Si un liquide pénètre l'appareil, le
débrancher immédiatement et contacter
votre dépositaire ou dépot de service.
< Ne pas enlever le cabinet. Si vous touchez
des pièces à l'intérieur du cabinet, vous
risquez un choc électrique et / ou
< Ne pas utiliser cet appareil dans une
automobile. Son opération n'est pas
Période de non-utilisation
< Si l'appareil n'est pas utilisé, l'éteindre
< Si l'appareil n'est pas utilisé pour une
période prolongée, le débrancher.
Aucun object ou doigts à l'intérieur
Ne pas déposer aucun object sur le tirroir du
Installer l'appareil dans une position
horizontale et ne pas mettre aucun object
---

Der richtige Umgang mit dem Netzkabel
Beachten Sie bitte folgende Hinweise, um
Fehlfunktionen des Gerätes vorzubeugen
und Elektroschock, Brand oder andere
Verletzungen zu vermeiden:
< Halten Sie zum Ziehen des Netzkabels
immer den Stecker fest. Ziehen Sie nicht
< Schützen Sie das Netzkabel vor direkter
< Stellen Sie niemals schwere Objekte auf
< Versuchen Sie nicht selbst das Netzkabel
zu reparieren oder auszutauschen.
Aufstellungsort und richtiger Umgang
< Betreiben Sie das Gerät nicht unter der
Einwirkung direkten Sonnenlichts oder
< Stellen Sie das Gerät nicht in der Nähe
starker magnetischer Felder auf.
< Stellen Sie kein Glas oder ein anderes mit
Wasser gefülltes Objekt auf diesem Gerät
ab. Sollte dennoch eine Flüssigkeit ins
Geräteinnere gelangen, ziehen Sie sofort
den Netzstecker und wenden Sie sich
umgehend an Ihren Händler oder das
Gehäuseabdeckung. Die Berührung von
Teilen im Geräteinnern kann zu ernsten
körperlichen Schäden durch Stromschlag
und/oder zur Beschädigung des Gerätes
< Betreiben Sie dieses Gerät nicht in einem
Kraftfahrzeug, da die einwandfreie
Funktion nicht garantiert werden kann.
< Schalten Sie das Gerät aus, wenn es nicht
< Ziehen Sie den Netzstecker, wenn das
Gerät über einen längeren Zeitraum nicht
Legen Sie keine Fremdkörper in die CD-
Richten Sie das Gerät bei der Aufstellung
horizontal aus, und legen oder stellen Sie
keine schweren Gegenstände oder andere
Protezione del cavo d'alimentazione
Per evitare disfunzioni dell'apparecchio e
proteggere l'utente da rischi d'incendio,
folgorazioni o danni fisici, si raccomanda di
attenersi alle seguenti precauzioni:
< Per collegare o scollegare il cavo
d'alimentazione afferrare saldamente la
dell'apparecchio, non ci siano oggetti che
generano forti campi magnetici.
< Tenere il cavo d'alimentazione lontano da
qualsiasi sorgente di calore.
< Non appoggiare mai oggetti pesanti sopra il
< Non tentare di riparare o ricostruire in
nessun modo il cavo d'alimentazione.
< Non posizionare l'apparecchio in luoghi
esposti alla luce solare diretta o vicini a
< Non appoggiare sull'apparecchio oggetti
contenenti acqua o liquidi di altro genere.
Nell'eventualità che un liquido sia
comunque penetrato all'interno, staccare
subito l'apparecchio dall'alimentazione e
rivolgersi al rivenditore o al più vicino
< Non togliere l'involucro di protezione:
toccando i componenti interni si potrebbe
ricevere una scossa elettrica e/o
danneggiare l'apparecchio stesso
< Non utilizzare l'apparecchio in auto: il suo
funzionamento non sarebbe in tal caso
< Spegnere l'apparecchio quando non viene
l'apparecchio per un lungo periodo di
tempo, staccare la spina dalla presa di
corrente alternata di rete.
Non inserire nell'apparecchio oggetti
Nel cassetto del disco non deve essere
inserito nessun altro tipo di oggetto.
Collocare l'apparecchio in posizione
orizzontale e non utilizzarlo come appoggio
Protección del cable de alimentación
Para evitar problemas de funcionamiento de
la unidad y el peligro de descarga eléctrica,
incendio o lesiones personales, preste
atención a los siguientes consejos:
< Sostenga el enchufe firmemente al
conectar o desconectar el cable de
< Mantenga el cable de alimentación
alejado de las fuentes de calor.
< No coloque nunca objetos pesados sobre
el cable de alimentación.
< No intente reparar o arreglar el cable de
alimentación de ninguna manera
Colocación y manipulación del aparato
< No coloque la unidad bajo la luz solar
directa o cerca de fuentes de calor.
< Mantenga esta unidad alejada de objetos
con fuertes campos magnéticos.
< No coloque ningún objeto que contenga
agua o líquido sobre la unidad. Si entra
líquido en la unidad, desenchúfela
inmediatamente y llame al servicio
< No retire la cubierta de la unidad. El
contacto con las piezas internas podría
producir descargas eléctricas o daños en
< No utilice la unidad en el interior de un
vehículo. No puede garantizarse su
< Cuando no utilice la unidad, apáguela.
< Cuando la unidad no vaya a utilizarse
durante un período de tiempo prolongado,
desenchúfela de la toma general de
No introduzca los dedos ni otros objetos
No coloque ningún objeto en la bandeja de
Coloque la unidad en posición horizontal, y
no coloque ningún objeto pesado sobre ella.
Sitúe la unidad en posición horizontal y no
ponga objetos pesados sobre ella.
---