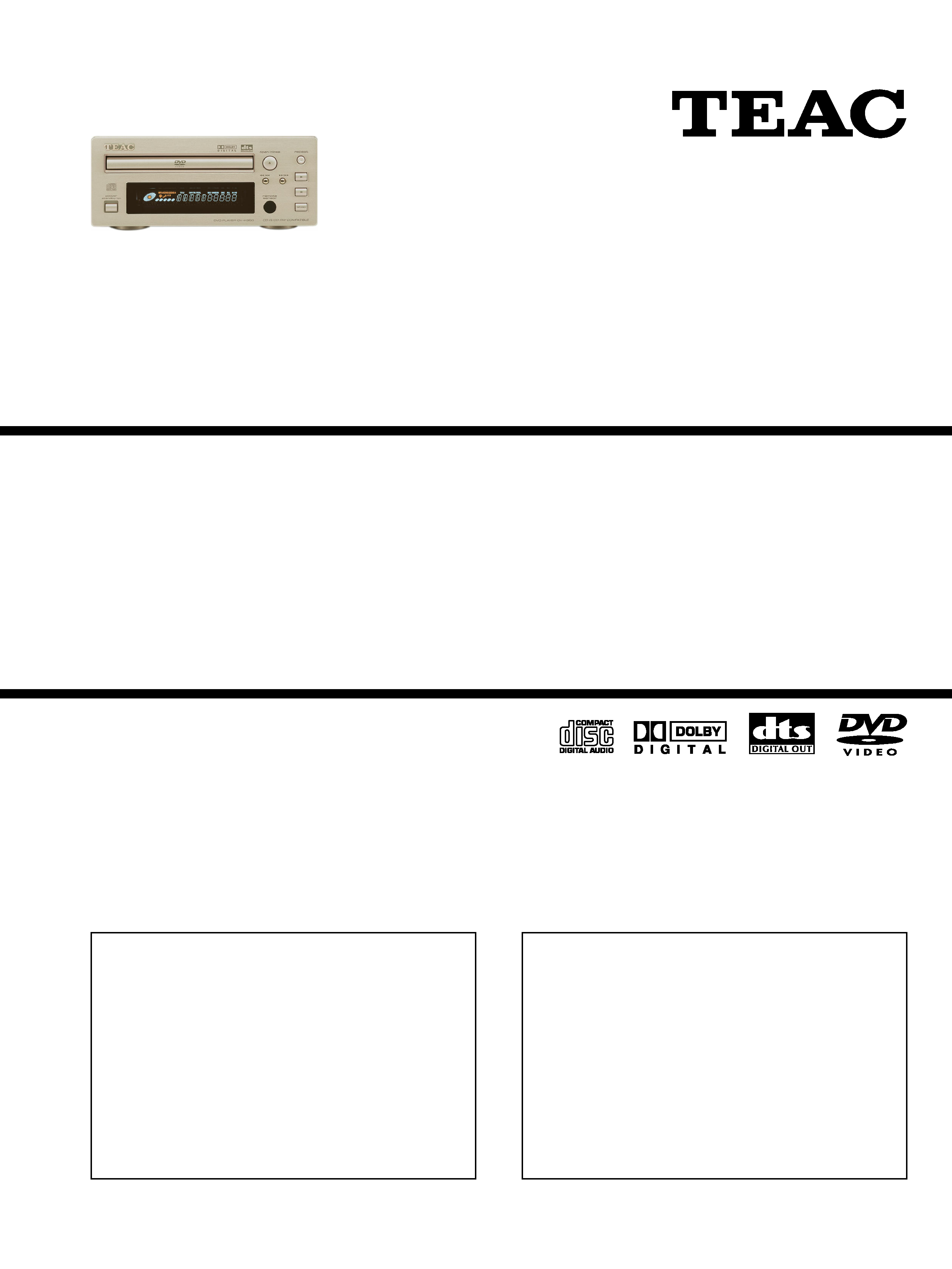 The parts with no reference number or no parts number in the
exploded views are not supplied.
As regards the resistors and capacitors, refer to the circuit diagrams
contained in this manual.
Parts marked with this sign are safety critical components. They
must be replaced with identical components - refer to the appropriate
parts list and ensure exact replacement.
Parts of [ ] mark can be used only with the version designated.
3 EXPLODED VIEWS AND PARTS LIST
---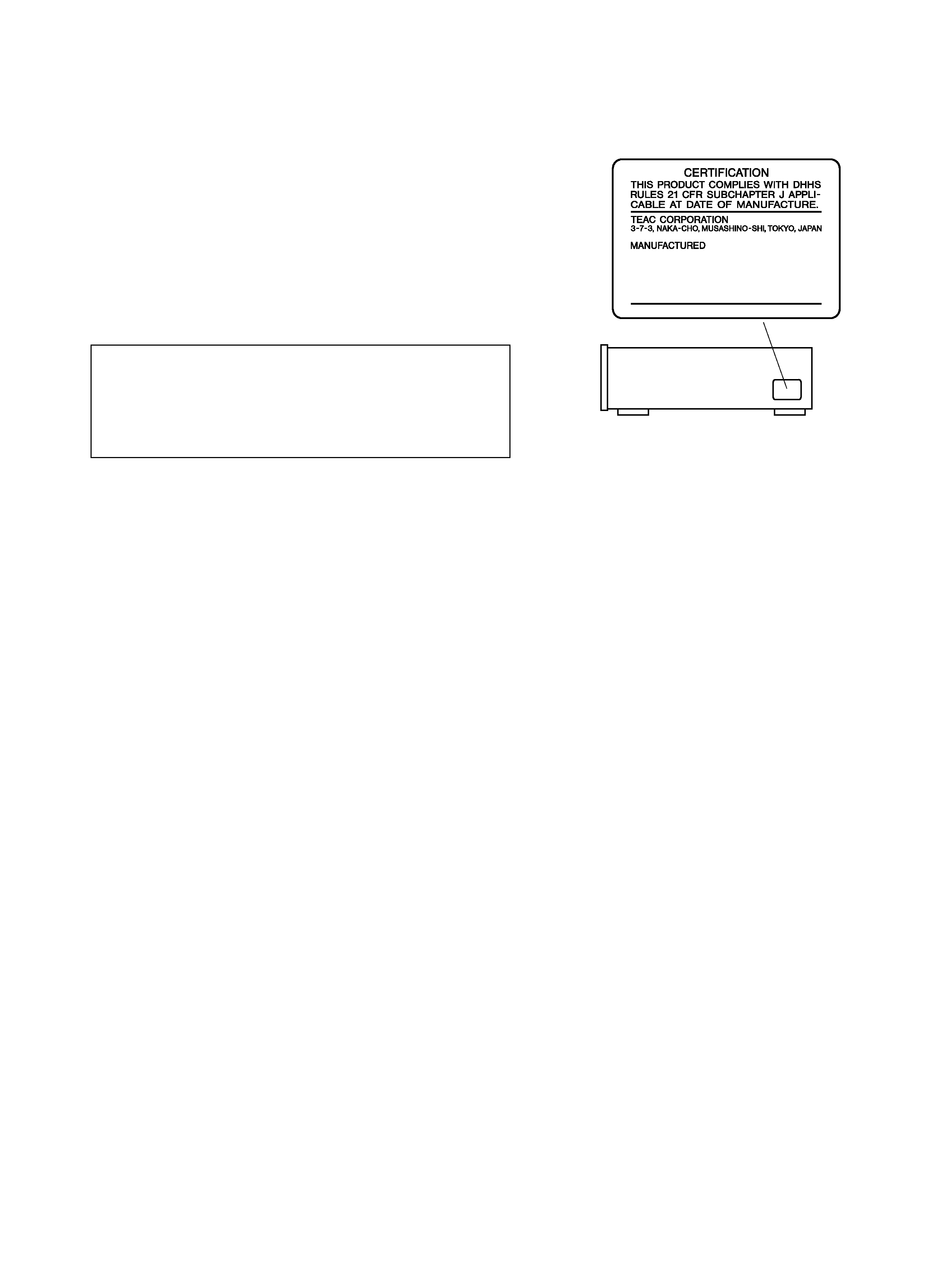 This product has been designed and manufactured according to FDA
regulations "title 21, CFR, chapter 1, subchapter J, based on the Radiation
Control for Health and Safety Act of 1968", and is classified as a class 1
laser product. There is no hazardous invisible laser radiation during
operation because invisible laser radiation emitted inside of this product
is completely confined in the protective housings.
The label required in this regulation is shown 1.
USE OF CONTROLS OR ADJUSTMENT OR PERFORMANCE OF
PROCEDURES OTHER THAN THOSE SPECIFIED HEREIN MAY RESULT IN
HAZARDOUS RADIATION EXPOSURE.
MANUFACTURER : Hitachi Media Electronics Co. Ltd
: Less than 0.5 mW on the objective lens
---

Signal system: NTSC / PAL
Laser: Semiconductor laser
Frequency range (digital audio): 2 Hz to 22 kHz
Signal-to-noise rating (digital audio): More than 105 dB
Audio dynamic range (digital audio): More than 92 dB
Harmonic distortion (digital audio): 0.008%
Below measurable level (less than ± 0.001% (W.PEAK))
Operation status: Horizontal
1.0 Vp-p, 75 , negative sync.
(Y) 1.0 Vp-p, 75 , negative sync.
Component Video output (U.S.A./Canada Model):
Audio output (digital audio):
RCA jack x 1, 0.5 Vp-p, 75
Audio output (analog audio):
RCA jack x1, 2.0 Vrms (1 kHz, 0.8 dB)
AV connector output (Europe/U.K. Model):
AC 120V, 60Hz (U.S.A./Canada Model)
AC 230V, 50Hz (Europe/U.K. Model)
Weight: 2.4 kg (5-5/16 lbs)
External dimensions (W x H x D):
215 x 92 x 277 mm (8-7/16" x 3-5/8" x 10-7/8")
· Design and specifications are subject to change without notice.
· Weight and dimensions are approximate.
---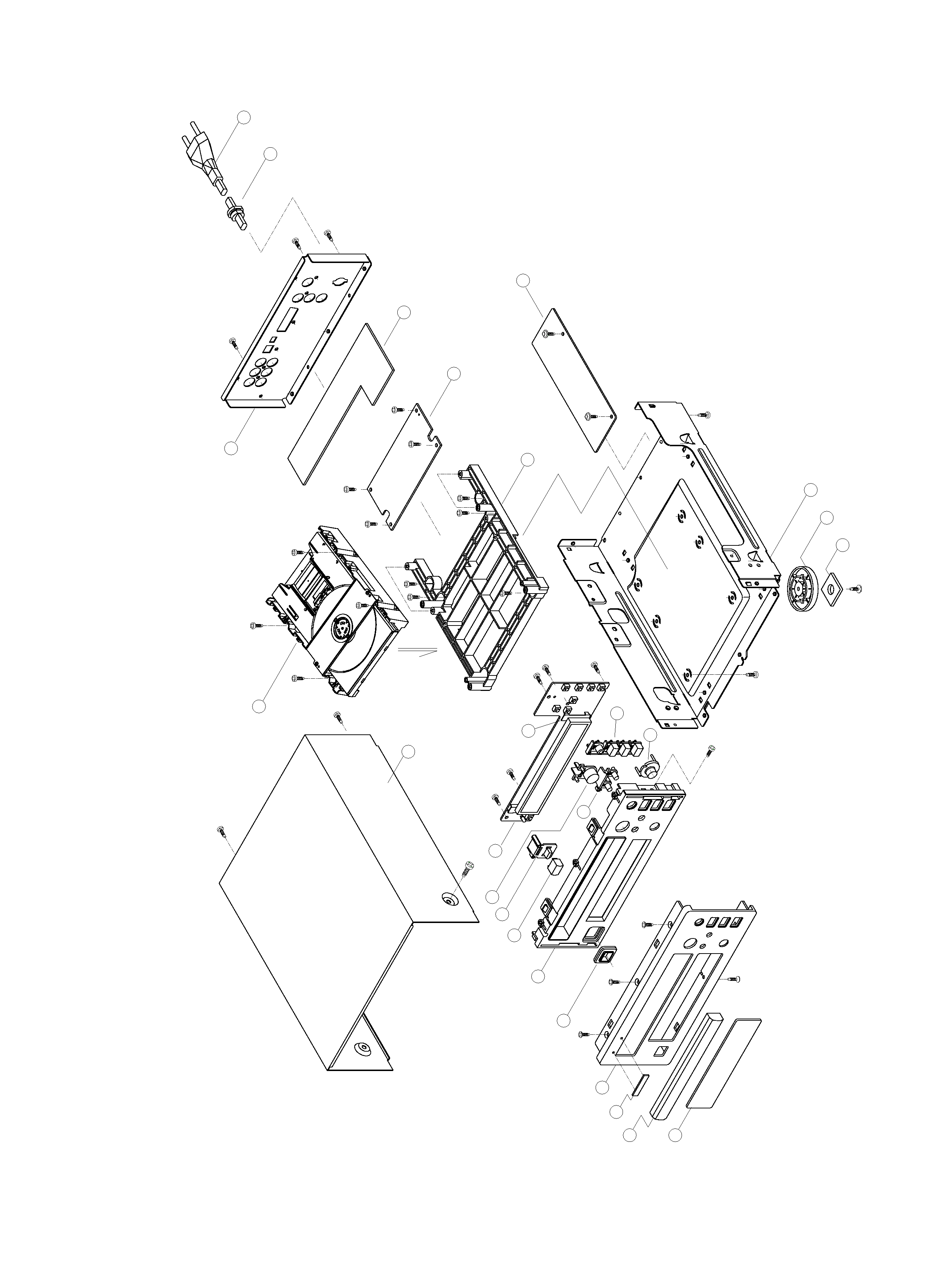 3 EXPLODED VIEWS AND PARTS LIST
---

---