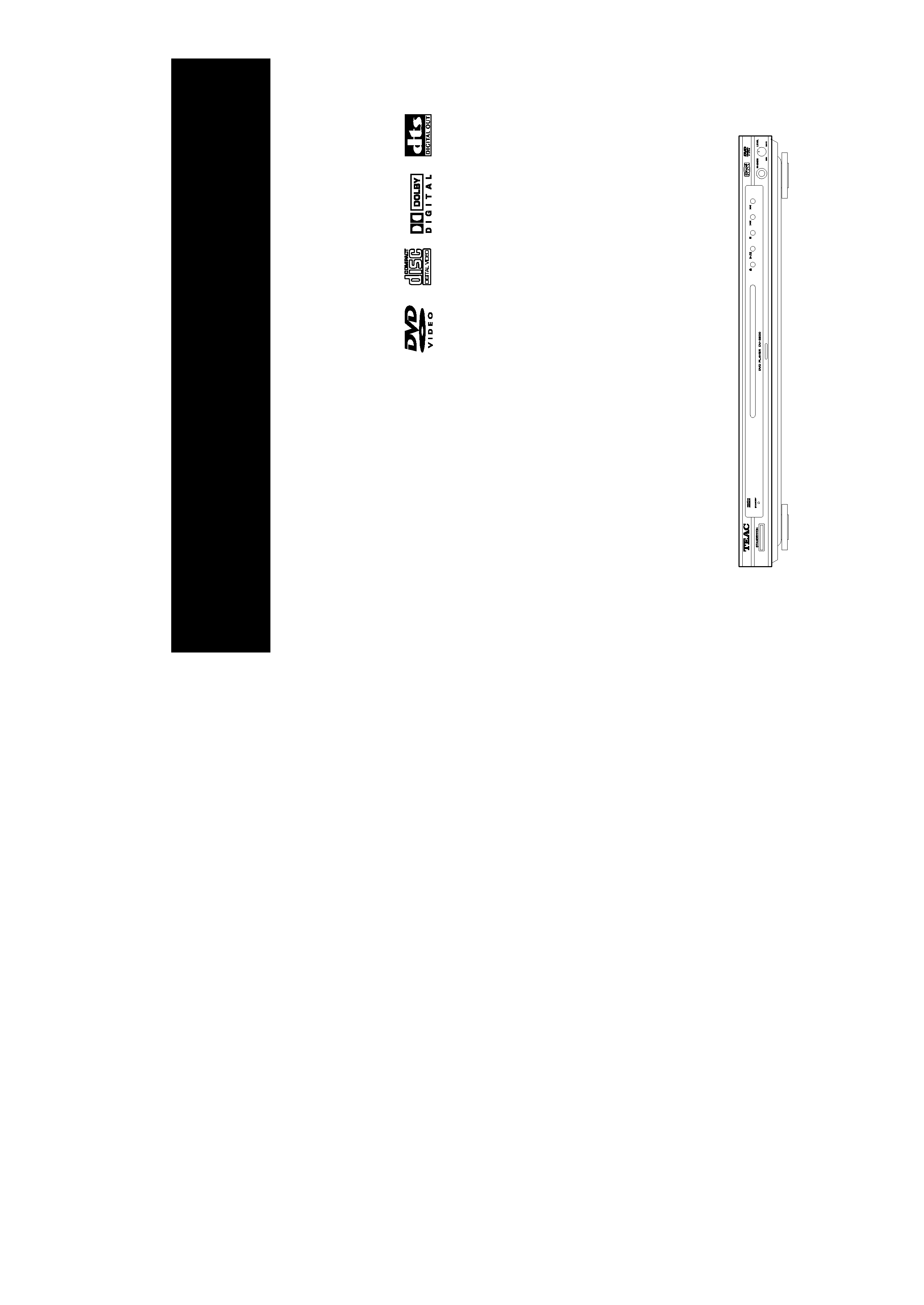 This appliance has a serial number located on the rear panel. Please record
the model number and serial number and retain them for your records.
3-7-3, Nakacho, Musashino-shi, Tokyo 180-8550, Japan Phone: (0422) 52-5081
7733 Telegraph Road, Montebello, California 90640 Phone: (323) 726-0303
5939 Wallace Street, Mississauga, Ontario L4Z 1Z8, Canada Phone: (905) 890-8008
Campesinos N°184, Colonia Granjas Esmeralda, Delegacion Iztapalapa, CP 09810, México DF Phone: (525) 581-5500
5 Marlin House, Croxley Business Park, Watford, Hertfordshire, WD18 8TE, U.K. Phone: 01923-819699
Bahnstrasse 12, 65205 Wiesbaden-Erbenheim, Germany Phone: 0611-71580
17, Rue Alexis-de-Tocqueville, CE 005 92182 Antony Cedex, France Phone: (1) 42.37.01.02
Via C. Cantù 11, 20092 Cinisello Balsamo, Milano, Italy Phone: 02-66010500
TEAC AUSTRALIA PTY., LTD.
280 William Street, Melbourne VIC 3000, Australia Phone: (03) 9672-2400
---

This product incorporates copyright protection technology that is protected by method
claims of certain U.S. patents and other intellectual property rights owned by Macrovision
Corporation and other rights owners. Use of this copyright protection technology must be
authorized by Macrovision Corporation, and is intended for home and other limited viewing
uses only unless otherwise authorized by Macrovision Corporation. Reverse engineering
or disassembly is prohibited.
All images in this manual are sketch illustrations for reference only. The actual displays
are contingent upon discs.
To prevent the risk of fire or electric shock, do not expose this unit to rain or moisture.
High voltage components in it so do not attempt to open the enclosure. Only qualified personnel
are allowed for maintenance.
This DVD player contains laser system.
To prevent direct laser radiation, do not attempt to open the enclosure. Visible laser beam will radiate
when the enclosure is opened or when the interlock device is released. Do not stare at the laser-beam.
To avoid damaging the loader of the unit, please don't pull or drag the tray of the loader when operating
and switch off the power supply only when the "NO DISC" is displayed.
Never place other things or articles upon the player, otherwise it may cause improper playback.
After reading this manual, please keep it for future reference. Please contact your local dealer or
our technical service center for maintenance.
Read this manual carefully and get familiar with the instructions before operating.
Reminding the user of the dangerous voltage!
Reminding the user of the important instructions for operation and maintenance.
is a trademark of DVD Format/Logo Licensing Corporation, registered in the U.S.,
Japan and other countries.
---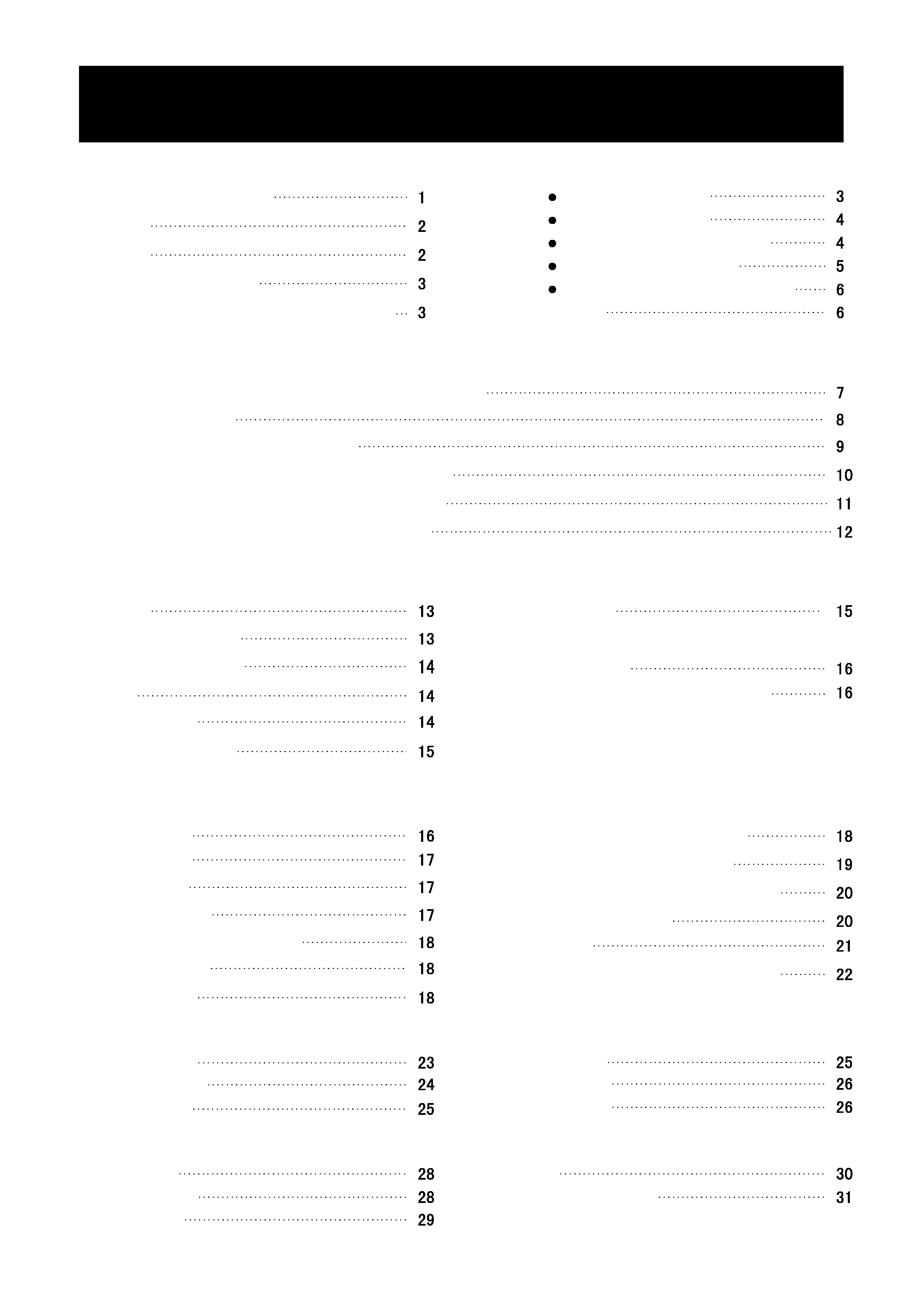 Brief Introduction to DVD
Control Button Locations and Explanations
How to use the Remote Control Unit
Direct Selection Playback Function by
Language/Audio Channel Selection
Connected to TV set with progressive-scan video input
Connected to Ordinary Audio System
Connected to Amplifier with Dolby Digital Decoder
Connected to Amplifier with DTS Digital Decoder
Connected to Amplifier with 5.1Ch Audio input
Repeat the Selected Section
Playback from the Desired Point
Zooming the Displayed Frame
Progressive/Interlacing Output Mode
MPEG4,MP3 and JPEG File Playing
---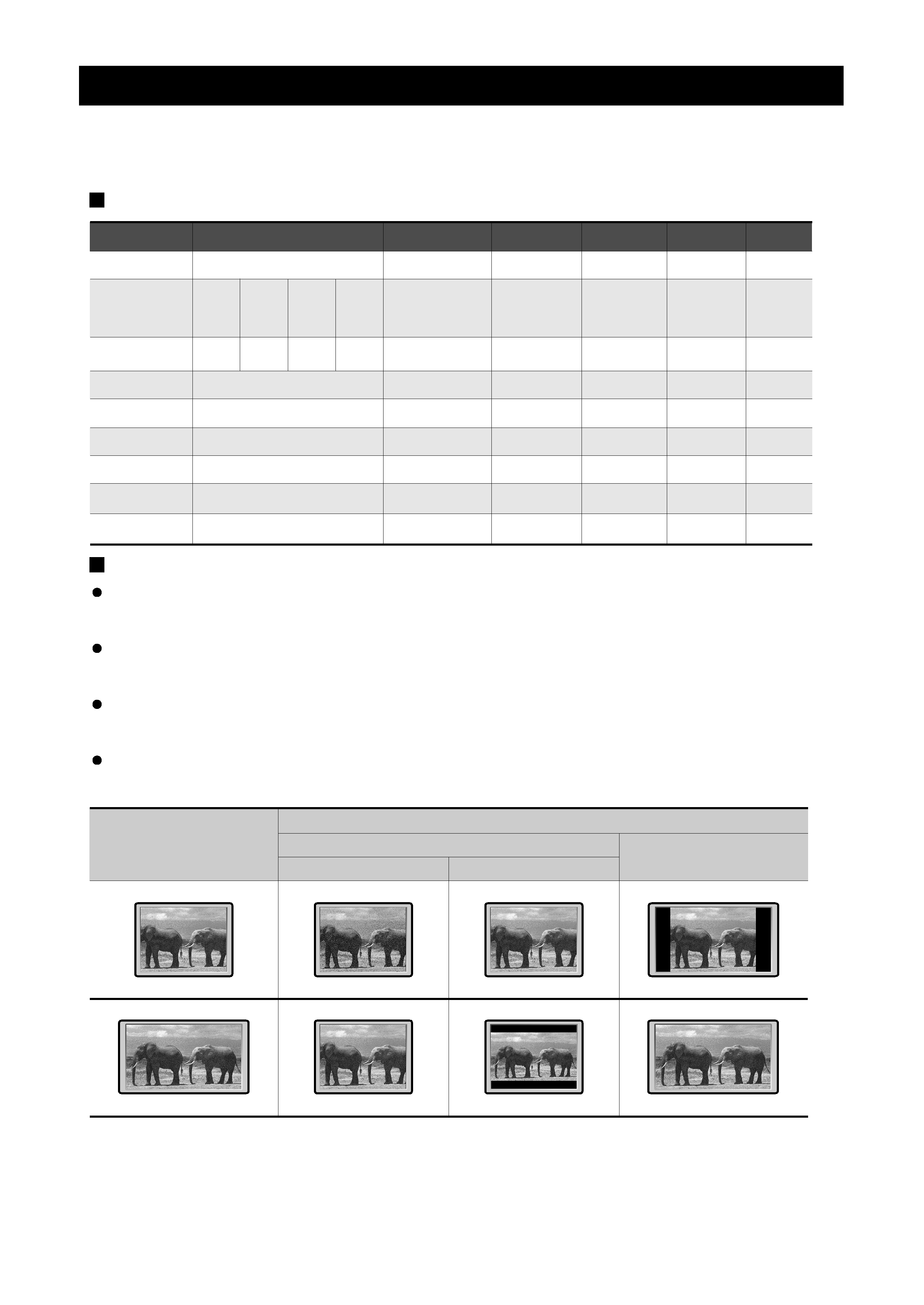 DVD is well known for its extraordinarily large capacity and outstanding audio-video effects. Its capacity is as high
as 4.7-17 GB (approximately 7-26 times the CD capacity).With 500-line horizontal resolution of picture and Dolby
Digital 5.1 Channel surround sound, it brings a new era to the household AV products.
350 lines or more 250 lines or more
DVD disc can support as many as 8 dubbing languages and 32 subtitle languages.
DVD disc may support as many as 9 camera angles.
User can select to play the desired plots (the beginning, development or ending) of the same disc.
Multiple aspect ratios support various TV screens.
Multiple languages and subtitles
Comparison Between DVD and Other Discs
Brief Introduction to DVD
---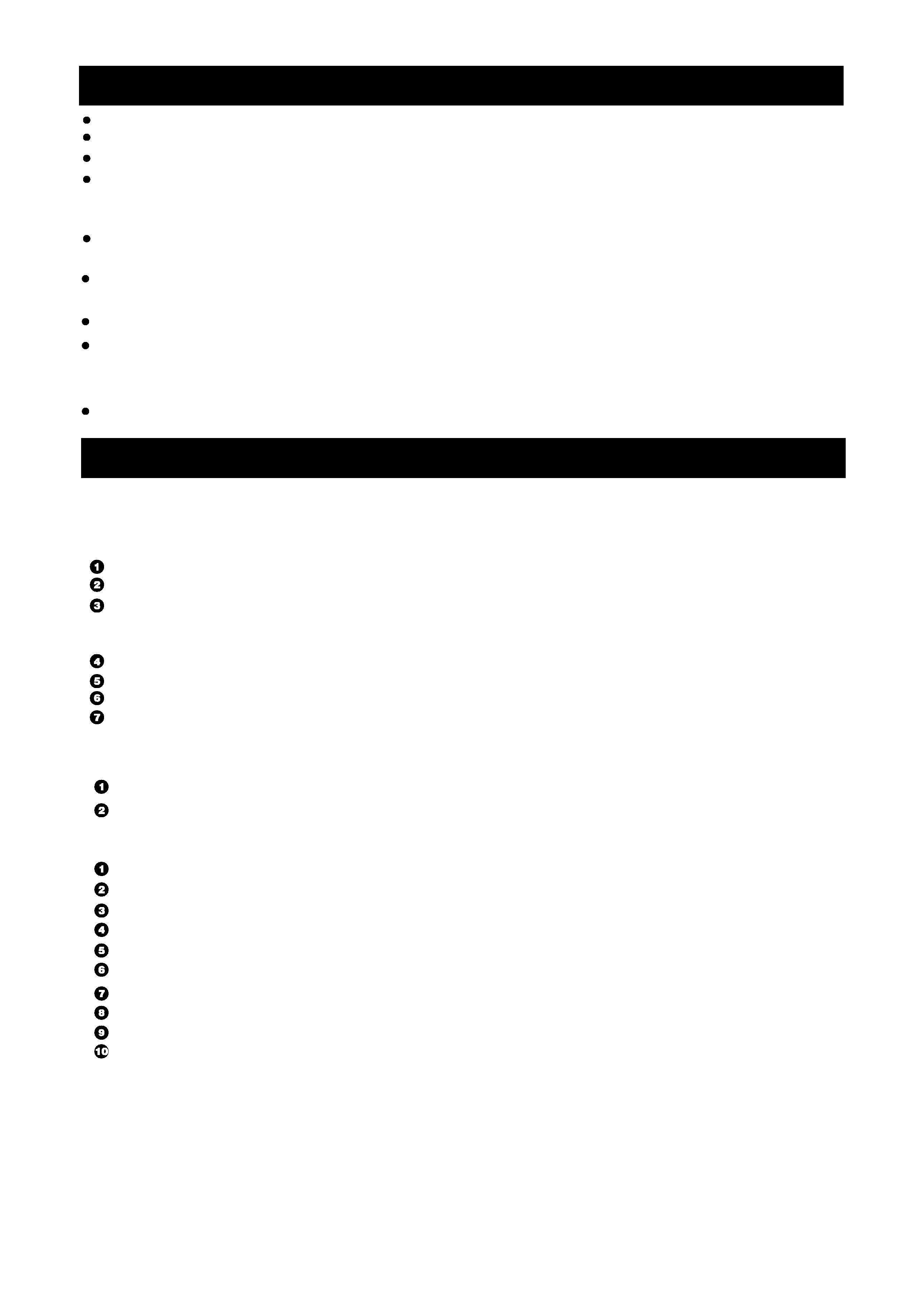 Please remove the power plug from the socket when you are not going to use the play for a long time.
Ensure that all wires and the power supply are properly connected before turning the Power on.
The player uses the switching power supply .The range of the power supply: AC 110V~240V, 50/60Hz.
Before turning on the power of the player, please adjust the volume level knob of audio system speakers and amp-
lifiers to minimum. Adjust the volume as necessary only after starting normal playback to avoid damage to your
Do not put your player near any high power speaker or put both on the same table-board so as to avoid any
influence on its normal operation due to vibration.
Please put the player at a dry and ventilated area. Do not put it near heat source, or expose it to direct sunlight, me-
chanical vibration, humidity or dust-rich environment ,and also do not put it over heat releasing substances.
When moving the player from a cold place to a warm one, or vice versa, the laser head may have condensation.
Then the player will not work properly. In such a case, please turn the power on for 1-2 hours(without disc) before
playing.It is allowed to use a small amount of neutral detergent to clean the player. Never use sandpaper or organic
solventsuch as alcohol or gasoline for cleaning.
Do not place objects full of liquid such as vase on the player.
This player has employed the new generation DV decode chip with built-in Dolby Digital decoder which will
bring you to a brand-new AV entertainment world. The 2-laser super error-correction mechanism supports CD-R.
Progressive-scan video outputs to eliminate the flickers hardly overcome by interlacing scan and therefore your
eyesight will be well-protected. At the same time, the pictures definition is sharply enhanced and the pictures will
be finer, smoother and stabler.
Brightness, chroma and contrast adjustment functions to render your eyes more comfortable.
Composite Video, S-Video and Component Video outputs.
Built-In Dolby Digital decoder, separate 5.1Ch Outputs.
Dolby output for 2channel.(DOWNMIX)
High Quality Digital Audio
Optical and coaxial outputs for Digital audio.
Dolby Digital, PCM Digital audio outputs to satisfy the Fans's acoustic requirements.
Screen saver protects your TV set carefully.
The novel MP3 playback window GUI provides you a new way to appreciate MP3 music.
Multi-angle playback function makes it possible for you to view a scene from different camera angles.
It's possible to select the desired beginning, development and ending of a story.
Direct entry into desired scenes(title/chapter/time/track search).
Zooming function to zoom up any playing picture.
Capable of playing PAL/NTSC discs.
Multiple aspect ratios to fit TV sets of various screen ratios.
Parental lock function to prevent children from watching unsuitable discs.
Multiple dubbing languages and subtitle languages bring you the best entertainment status all the time.
Super Compatibility with super VCD, VCD, CD , CD-R , MP3,
Compatible with DivX, MPEG4 discs to produce wonderful pictures.
108MHz/12bit video DAC, with more vivid and brilliant pictures.
NOTE: DivX version is still upgrading continuously and the latest version of this unit is DivX 5.1. Some discs
labeled with MPEG4 on the market actually are and *.rm/*.ra/*.ram/*.rmm others, with which are incompatible.
Please take care when buying discs.
---