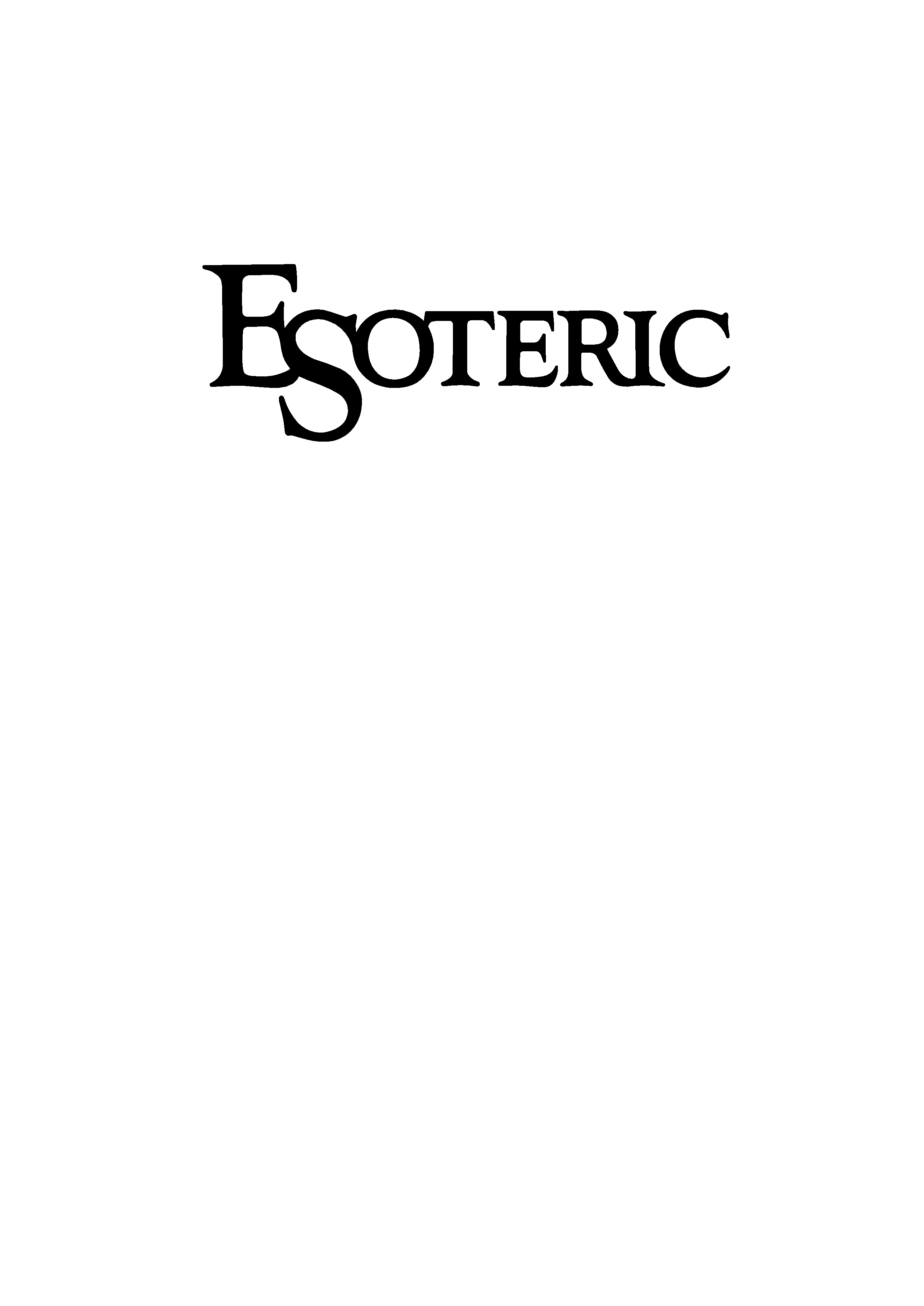 for Super Audio CD and CD
---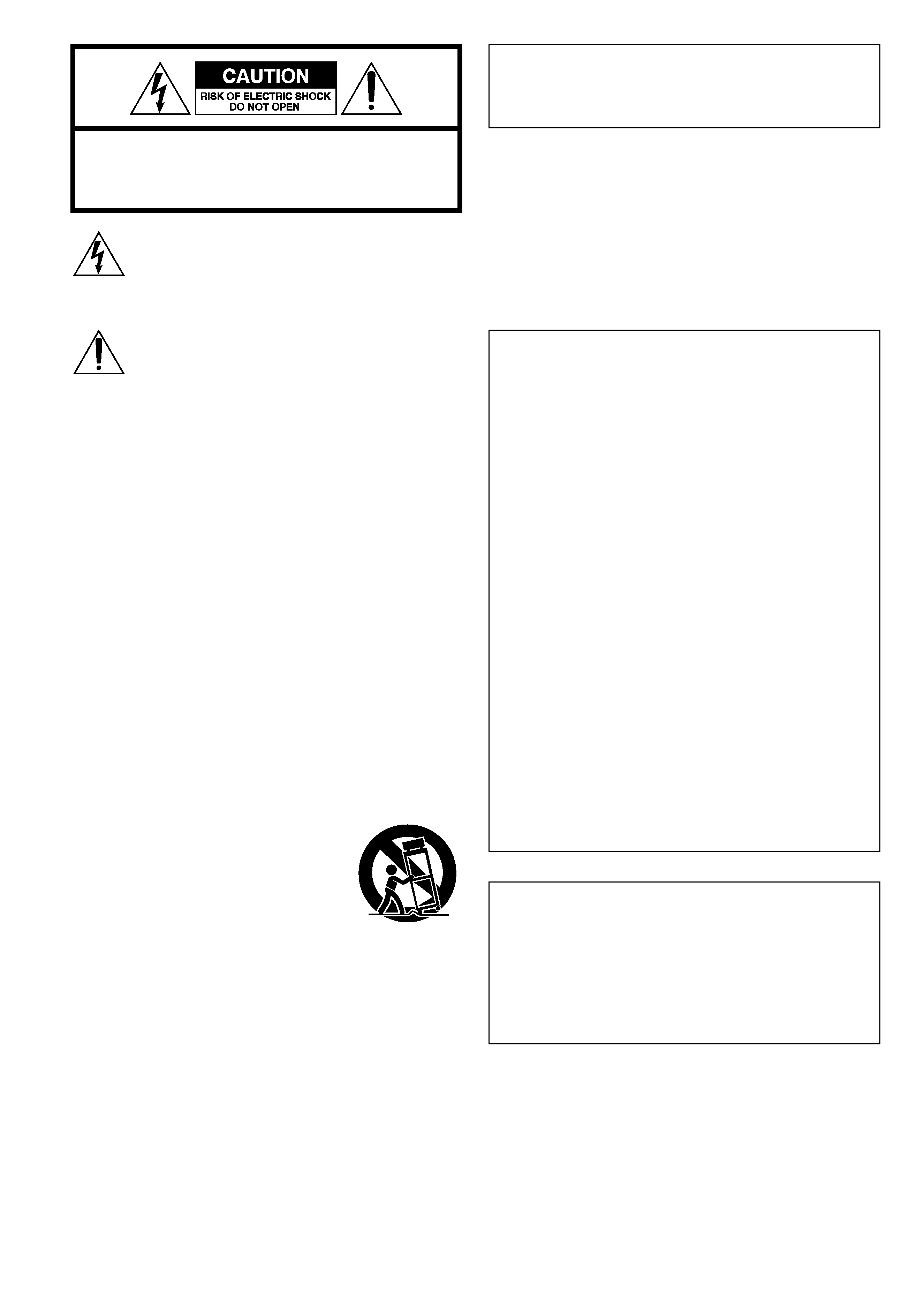 DO NOT REMOVE THE EXTERNAL CASES OR CABINETS TO
EXPOSE THE ELECTRONICS. NO USER SERVICEABLE PARTS
IF YOU ARE EXPERIENCING PROBLEMS WITH THIS PRODUCT,
CONTACT TEAC FOR A SERVICE REFERRAL. DO NOT USE THE
PRODUCT UNTIL IT HAS BEEN REPAIRED.
WARNING: TO PREVENT FIRE OR SHOCK
HAZARD, DO NOT EXPOSE THIS APPLIANCE
This equipment has been tested and found to comply with the
limits for a Class B digital device, pursuant to Part 15 of the
FCC Rules. These limits are designed to provide reasonable
protection against harmful interference in a residential
installation. This equipment generates, uses, and can radiate
radio frequency energy and, if not installed and used in
accordance with the instructions, may cause harmful
interference to radio communications. However, there is no
guarantee that interference will not occur in a particular
installation. If this equipment does cause harmful interference
to radio or television reception, which can be determined by
turning the equipment off and on, the user is encouraged to
try to correct the interference by one or more of the following
· Reorient or relocate the equipment and/or the receiving
· Increase the separation between the equipment and
· Connect the equipment into an outlet on a circuit different
from that to which the receiver is connected.
· Consult the dealer or an experienced electronic technician
Changes or modifications to this equipments not expressly
approved by TEAC CORPORATION for compliance will void the
Ensure this product is not exposed to dripping or splashing
and that no object filled with liquids, such as vases, is placed
Do not install this equipment in a confined space such as a
book case or similar unit. Allow adequate air circulation
IMPORTANT SAFETY INSTRUCTIONS
1) Read these instructions.
2) Keep these instructions.
4) Follow all instructions.
5) Do not use this apparatus near water.
6) Clean only with dry cloth.
7) Do not block any ventilation openings. Install in accordance with
the manufacturer's instructions.
8) Do not install near any heat sources such as radiators, heat
registers, stoves, or other apparatus (including amplifiers) that
9) Do not defeat the safety purpose of the polarized or grounding-
type plug. A polarized plug has two blades with one wider than
the other. A grounding type plug has two blades and a third
grounding prong. The wide blade or the third prong are provided
for your safety. If the provided plug does not fit into your outlet,
consult an electrician for replacement of the obsolete outlet.
10) Protect the power cord from being walked on or pinched
particularly at plugs, convenience receptacles, and the point
where they exit from the apparatus.
11) Only use attachments/accessories specified by the manufacturer.
12) Use only with the cart, stand, tripod,
manufacturer, or sold with the apparatus.
When a cart is used, use caution when
moving the cart/apparatus combination to
avoid injury from tip-over.
13) Unplug this apparatus during lightning storms or when unused
for long periods of time.
14) Refer all servicing to qualified service personnel. Servicing is
required when the apparatus has been damaged in any way,
such as power-supply cord or plug is damaged, liquid has been
spilled or objects have fallen into the apparatus, the apparatus
has been exposed to rain or moisture, does not operate normally,
Do not expose this apparatus to drips or splashes.
Do not place any objects filled with liquids, such as vases, on the
Do not install this apparatus in a confined space such as a book
The apparatus draws nominal non-operating power from the AC
outlet with its POWER switch in the off position.
The apparatus should be located close enough to the AC outlet
so that you can easily grasp the power cord plug at any time.
An apparatus with Class
!
construction shall be connected to an
AC outlet with a protective grounding connection.
CAUTION: TO REDUCE THE RISK OF ELECTRIC SHOCK,
DO NOT REMOVE COVER (OR BACK). NO USER-
SERVICEABLE PARTS INSIDE. REFER SERVICING TO
QUALIFIED SERVICE PERSONNEL.
The lightning flash with arrowhead symbol, within an
equilateral triangle, is intended to alert the user to the
presence of uninsulated dangerous voltage within the
product's enclosure that may be of sufficient magnitude
to constitute a risk of electric shock.
The exclamation point within an equilateral triangle is
intended to alert the user to the presence of important
operating and maintenance (servicing) instructions in the
literature accompanying this device.
---

Thank you for choosing Esoteric. Read this manual
carefully to get the best performance from this unit.
Before Use . . . . . . . . . . . . . . . . . . . . . . . . . . . . . . . . . . . . . . . . 3
Features . . . . . . . . . . . . . . . . . . . . . . . . . . . . . . . . . . . . . . . . . . 4
i.LINK (IEEE 1394) . . . . . . . . . . . . . . . . . . . . . . . . . . . . . . . . . . . 5
Connections . . . . . . . . . . . . . . . . . . . . . . . . . . . . . . . . . . . . . . . 6
Example: Connection to the P-01 and the G-0/G-0s . . . . . . . . . 8
Names of Each Control . . . . . . . . . . . . . . . . . . . . . . . . . . . . . . . 9
First Thing To Do. . . . . . . . . . . . . . . . . . . . . . . . . . . . . . . . . . . 11
Basic Operation. . . . . . . . . . . . . . . . . . . . . . . . . . . . . . . . . . . . 11
Changing the Settings . . . . . . . . . . . . . . . . . . . . . . . . . . . . . . 12
Messages on the Display . . . . . . . . . . . . . . . . . . . . . . . . . . . . . 14
Troubleshooting . . . . . . . . . . . . . . . . . . . . . . . . . . . . . . . . . . . 14
Specifications . . . . . . . . . . . . . . . . . . . . . . . . . . . . . . . . . . . . . 15
Block Diagram . . . . . . . . . . . . . . . . . . . . . . . . . . . . . . . . . . . . 16
Read this before operation
As the unit may become warm during operation, always leave
sufficient space around the unit for ventilation.
The voltage supplied to the unit should match the voltage as
printed on the rear panel. If you are in any doubt regarding
this matter, consult an electrician.
Choose the installation location of your unit carefully. Avoid
placing it in direct sunlight or close to a source of heat. Also
avoid locations subject to vibrations and excessive dust, heat,
Do not place the unit on the amplifier/receiver.
Do not open the cabinet as this might result in damage to the
circuitry or electrical shock. If a foreign object should get into
the unit, contact your dealer or service company.
When removing the power plug from the wall outlet, always
pull directly on the plug, never yank the cord.
Do not attempt to clean the unit with chemical solvents as
this might damage the finish. Use a clean, dry cloth. A soft
cloth moistened with a diluted amount of household or
window cleaner can be used to remove more stubborn dirt.
Keep this manual in a safe place for future reference.
Cover foot retaining screws
Please confirm that the following accessories are in the box
High-quality hardened tool steel is used for the pin-point feet,
securely attached to the bottom of the player. Although the
cover feet may appear loose, as the weight of the unit is
applied, they become firm and secure. This design effectively
damps and reduces vibration.
Be careful to avoid injury when moving the unit, on account
of its weight. Get someone to help you if necessary.
To protect floors, etc. you may stick the felt pads supplied
with the unit to the bottom of the cover feet.
---

The world's first* mono D/A converter that
realizes the full potential of the Super
Our approach of "improvement in sound quality through
discrete L/R channel transmissions" has evolved into a
completely discrete L/R system having two D-01s, one
handling the left channel, and the other the right channel.
The left and right audio signal paths have nothing at all for
common use, both paths are completely isolated and
identical, creating the highest possible reproduction quality,
non-compromised sound. This system also proves its ability in
reproducing ambience and presence data and recreates
details of the performance environment or a feeling of the
original recording session.
What's more, because each channel has its own power
supply, the design of this supply can be optimized with ample
headroom, achieving an ideal D/A conversion.
· 2 XLR (ES-LINK), 1 RCA, and 2 IEEE 1394 inputs are provided
· DSD signals from Super Audio CD are fed in through XLR
terminals in an Esoteric-exclusive format, ES-LINK, or through
· A maximum 192 kHz PCM signal can accepted (both Dual
and Stereo transfers available).
· When stereo or multi-channel signals are fed in, only the
sound of the channel you set as explained in the section,
"Channel Selection"(pages 11 and 13), is selected.
· Three digital filter options are provided: FIR, RDOT, and
FIR+RDOT. The filtered signal is converted up to a maximum
768 kHz and then sent to the multi-bit D-A converter
PCM1704. The DSD signal from Super Audio CD is converted
to 88.2 kHz or 176.4 kHz PCM data before being sent to the
· Equipped with RAM-Link (Refined Asynchronous Memory
Link), using a high-precision crystal oscillator, that when
entering word sync mode, the RAM-Link is automatically
activated and acts to eliminate jitter caused before the first
· For the D/A converter, a combination of as many as eight
PCM1704 multi-bit D-A converters is used for the best
possible S-N ratio and linearity, which makes it possible to
faithfully replicate the ambience and presence of the
· The driver circuitry that sends out D/A converted signals uses
a discrete circuit structure operating on ±42 volt rails with
emphasis on driving force and slew rate, making a significant
contribution to the remarkable sound.
Word Sync enabled - Making Synchronizing
with External Equipment Possible
The word sync feature operates either in "OUT" mode (as a
word clock generator) or in the "IN" mode that allows this
unit to lock to an external word clock. It can lock to 44.1,
88.2, 176.4, 48, 96, 192, 100, 48P, 96P, 192P and 100P
(kHz) inputs/outputs. ("P" represents "4% down mode for
Selecting the "Rb IN" mode will select a PLL circuit devoted
solely to synchronizing with a rubidium or other high-
precision clock. The use of ESOTERIC's rubidium master clock
generator G-0s, will produce the most remarkable listening
experience with a feeling of speed and subtle clarity.
Analog potentiometer allows a direct
connection to a power amplifier
With the built-in analog potentiometer ("VOLUME"),
concern's over truncating or dropping bits, as used in digital
Copper wires of 6N purity are used for
primary internal wirings, further enhancing
High purity 6N copper wires are used for the supplied AC
power cord and most of the internal wirings that may have
effect on the sound quality, thereby boosting the purity and
resolution for a crisp, textured sound.
For the insulating sheath, polyorefin, non-PVC material, is
used out of environmental considerations as well as sound
quality. PVC is not used for any wiring inside the unit. The
high purity 6N copper cable is developed with the help of
Acro Japan Ltd. as is the case with the Esoteric "MEXCEL"
interconnection cable and high purity 8N copper cable.
Highly rigid chassis is immune to internal
and external vibrations that might degrade
Thick aluminum is used on the top, side, bottom panels and
rounded corners in addition to the front panel. The entire
body is supported by Esoteric-exclusive pinpoint feet (patent
pending) made of case-hardened tool steel. Exacting
attention is given to the highly precise mounting of all
mechanical parts, the rigidity of the housing, and the
elimination of sympathetic vibrations. To make double sure,
an 8-mm thick plate is used for the upper cover that is subject
to the sound pressure and vibrations from the speakers.
The front and side panels, constructed of thick brushed
aluminum, and the rounded four corners create a feeling of
dignity and gravitas, fitting only to the top level mono D/A
converter for Super Audio CD/CD.
"Super Audio CD" is a registered trademark.
"DSD" is a registered trademark.
---

The i.LINK format, also known as IEEE 1394, is an international
specification for the transferring of extremely fast data.
This unit is ready for i.LINK (AUDIO).
By connecting an i.LINK (AUDIO)-capable device to the IEEE 1394
(or i.LINK AUDIO) terminal on this unit using an i.LINK cable, you
can transmit Super Audio CD multi-channel signals that could
not be transmitted except in analog format in the past. With
i.LINK AUDIO, Super Audio CD can be transmitted in its original
digital format, in addition to the capability of transmitting 2-ch
linear PCM data and multi-channel compressed audio signals.
If you have multiple i.LINK-capable devices, you can connect
them through other devices to transmit data between them.
With i.LINK, you don't need to be concerned about the order of
connection and wiring errors and phase issues are virtually
Copyright protection system DTCP
To play back audio sounds recorded on Super Audio CD or DVD
discs using i.LINK, both the player and the D/A converter need to
be ready for the copyright protection system DTCP (Digital
Transmission Content Protection). The D-01 already accepts
There are three transfer rates: 100 Mbps (S100), 200 Mbps
(S200), and 400 Mbps (S400). This unit is capable of transferring
data at a maximum 400Mbps.
For connection to an i.LINK-capable device, use a commercially
available S400-compliant 6-pin i.LINK cable.
When connecting multiple i.LINK-capable devices, avoid
connecting a device having slow transfer rate between devices
having high transfer rate since this reduces the transfer rate of
your whole system. Connect devices having high transfer rate
towards the source as far upstream as possible.
Among the i.LINK formats there are "MPEG-2 TS" for BS
digital source and "DV" for digital video for DVD recorders,
as well as the "i.LINK (AUDIO)" (A&M Protocol). Never
connect devices that are not ready for i.LINK (AUDIO) to this
unit. If you do, this unit and others may get out of order or be
In the process of data transfer, avoid plugging or unplugging
the i.LINK cables while in use or switch the power on and off.
Among the i.LINK-capable devices there are some that, if not
turned on, are not capable of relaying data.
There is a possibility some i.LINK-capable devices will not
respond to this unit's command.
How to connect multiple i.LINK-capable
You can daisy-chain up to 17 devices including this unit.
Connection in tree structure
If you are using a device having three or more i.LINK connectors,
you may want to get the connection branched out. This way of
connection allows you to connect up to 17 devices including this
Your system does not work if data is fed back to the output
device. Be careful not to create a loop.
The i.LINK interface of this unit is designed in accordance with
the following specifications:
1) IEEE Std 1394a-2000, Standard for a High Performance
2) Audio and Music Data Transmission Protocol 2.0
This unit is compliant with IEC 60958 bitstream, DVD-Audio,
Super Audio CD in the AM824 sequence adaptation layers of
The i.LINK logo is a trademark of Sony Corporation, registered in the U.S. and other countries.
---