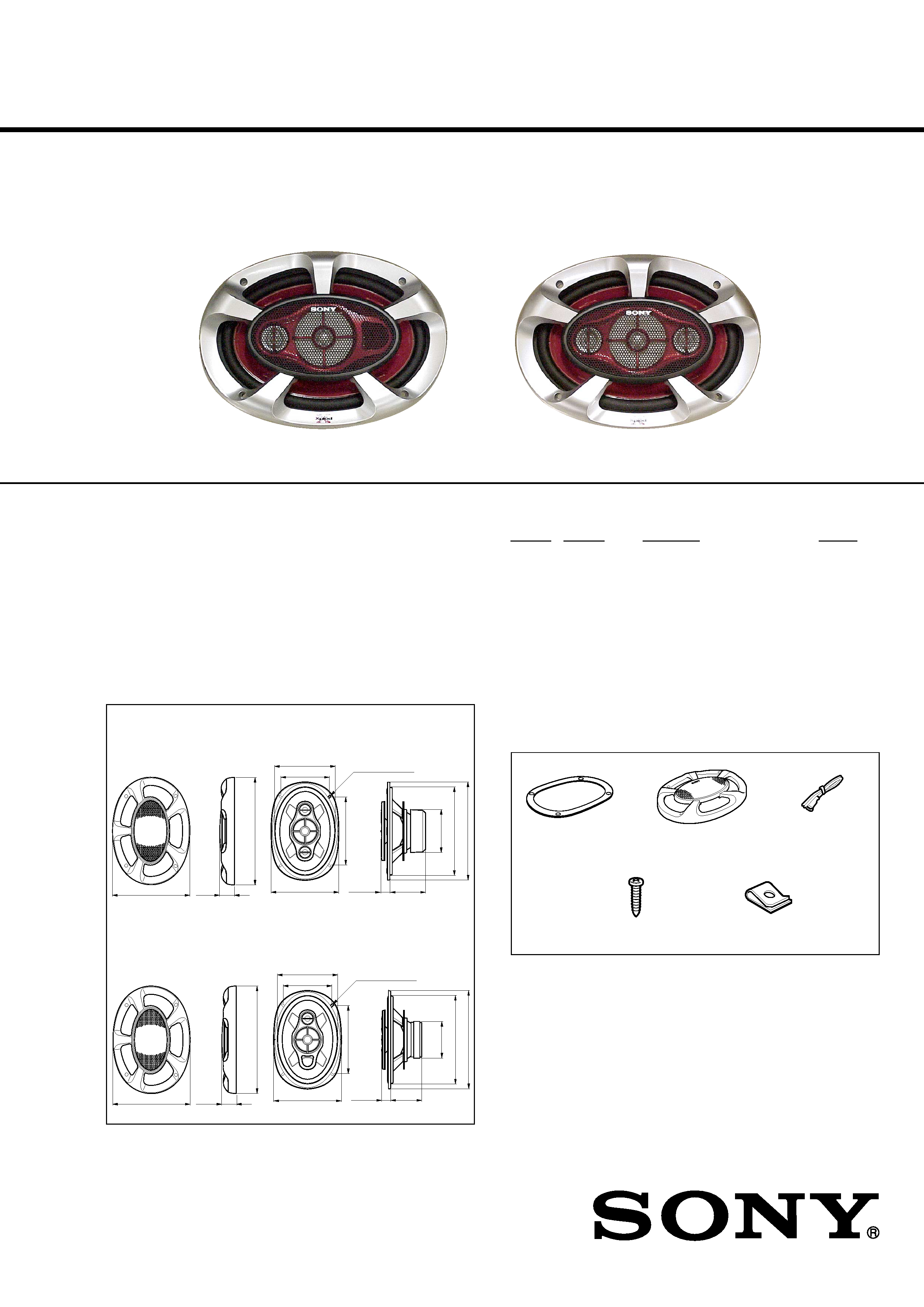 1-825-331-11 SPEAKER (6inch x 9inch) (L) (V6933)
1-825-331-21 SPEAKER (6inch x 9inch) (R) (V6933)
1-825-332-11 SPEAKER (6inch x 9inch) (L) (V6943)
1-825-332-21 SPEAKER (6inch x 9inch) (R) (V6943)
3-249-306-11 MANUAL, INSTRUCTION (ENGLISH, FRENCH,
SPANISH, TRADITIONAL CHINESE)
X-3383-189-1 NET ASSY, GRILLE
1-824-847-11 CORD, SPEAKER CONNECTION
3-240-189-41 SCREW, SPECIAL
Published by Sony Engineering Corporation
(1 in.) balance dome type
(3 lb. 5 oz.) per speaker
(2 lb. 16 oz.) per speaker
Design and specifications are subject to change
---

Clicking the version allows you to jump to the revised page.
Also, clicking the version at the upper right on the revised page allows you to jump to the next revised
---