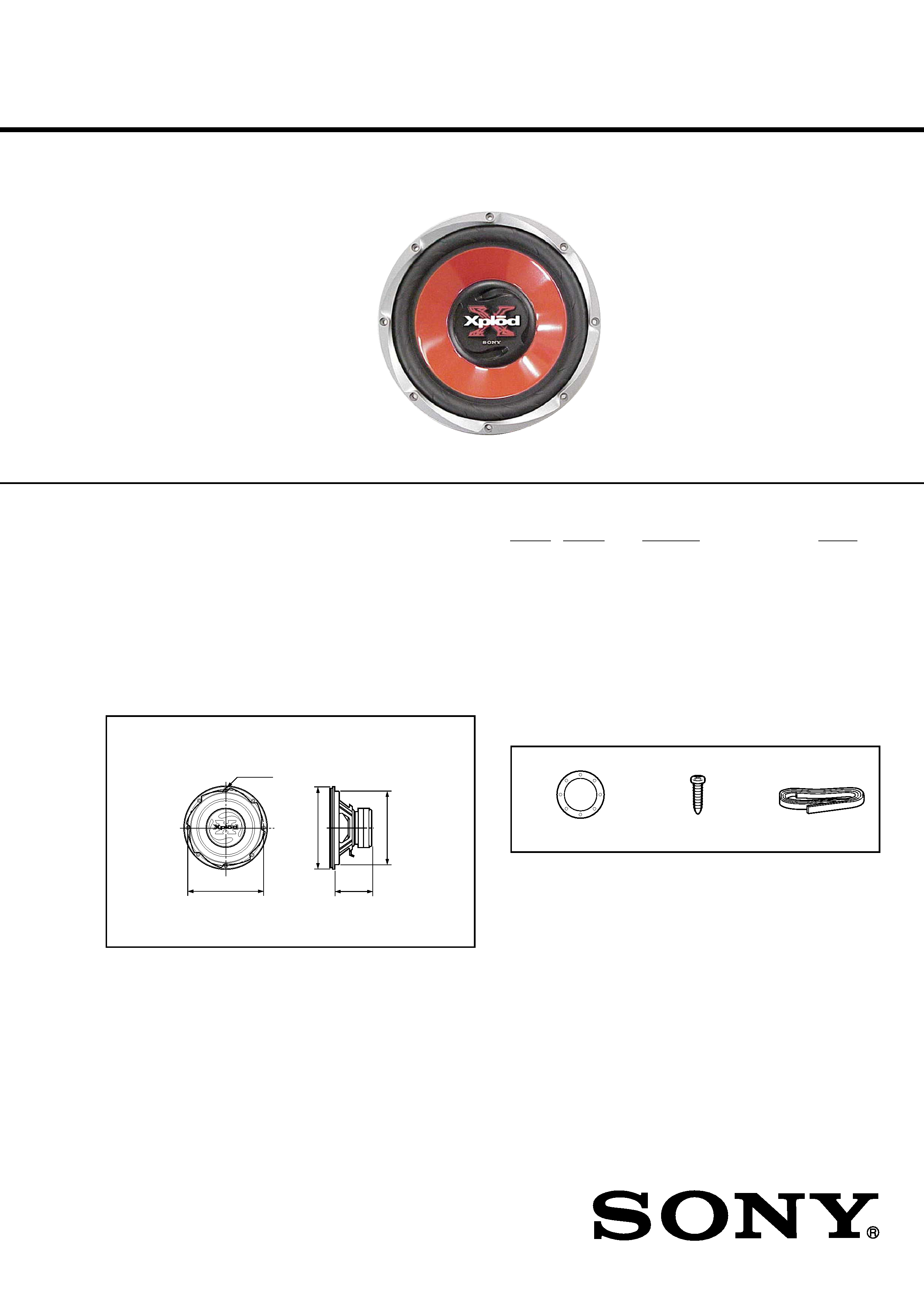 1-825-093-11 SPEAKER (38cm)
3-239-553-01 INSTRUCTION (PARAMETER SHEET)
(ENGLISH, FRENCH, SPANISH, GERMAN,
SWEDISH, DUTCH, PORTUGUESE, ITALIAN,
POLISH, GREEK, RUSSIAN, JAPANESE,
3-239-564-11 MANUAL, INSTRUCTION (ENGLISH, FRENCH,
SPANISH, TRADITIONAL CHINESE)
3-222-074-01 PAPER PATTERN
7-685-677-19 SCREW +BVTP 5X30 TYPE2 N-S
3-024-340-01 GASKET (REAR)
Maximum input power 1,000 watts
Approx. 7.6 kg (16 lb. 12 oz.)
Design and specifications are subject to change
Published by Sony Engineering Corporation
---

Clicking the version allows you to jump to the revised page.
Also, clicking the version at the upper right on the revised page allows you to jump to the next revised
---