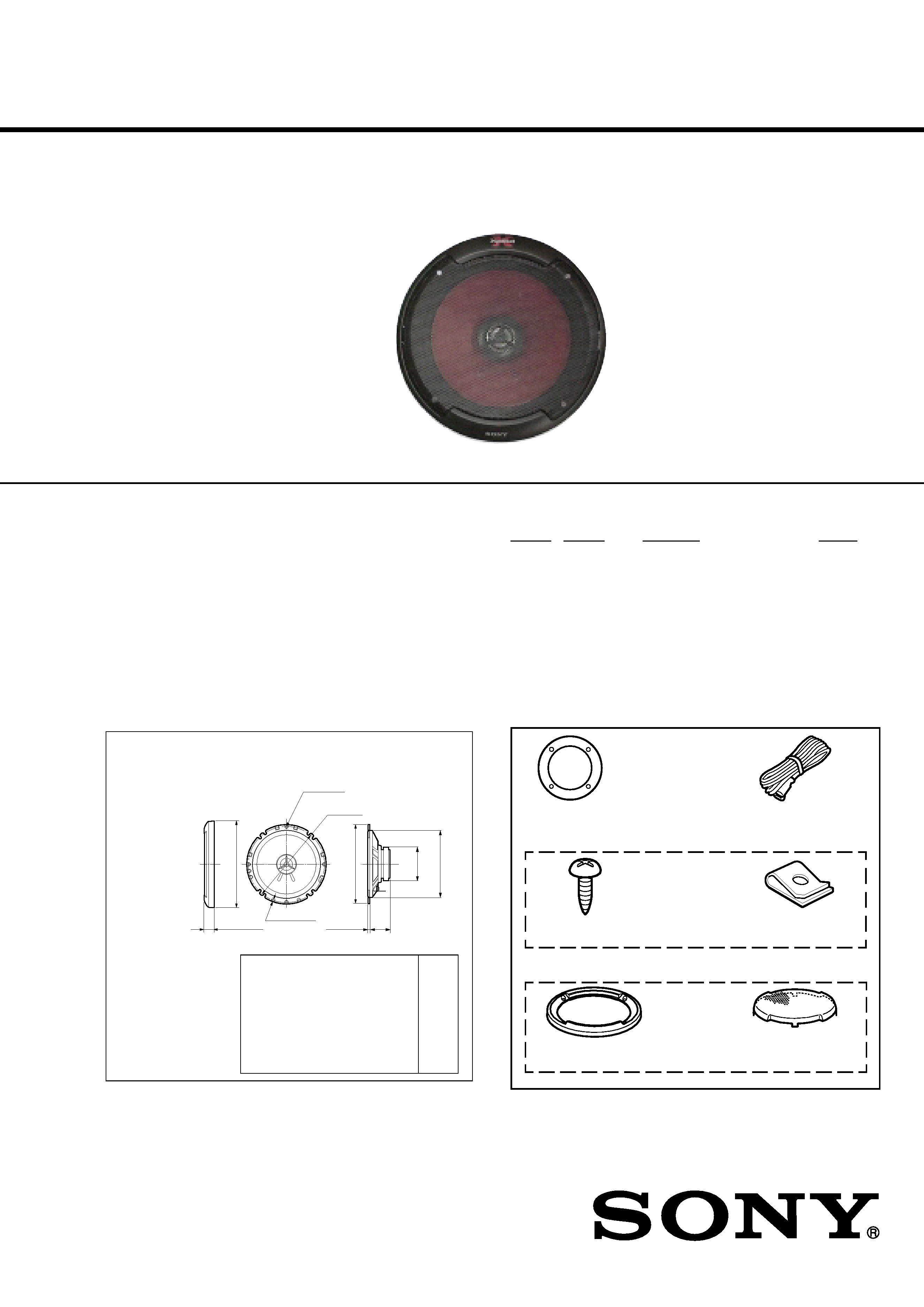 Audio Entertainment Group
General Engineering Dept.
16.5cm COAXIAL 2-WAY SPEAKER
Woofer 16.5 cm, polypropylene cone type
Tweeter 2.5 cm, PEl, balance dome type
Approx. 470 g per speaker
Design and specifications are subject to change without notice.
1-544-811-11 SPEAKER (16.5cm)
3-229-433-11 MANUAL, INSTRUCTION
(ENGLISH, FRENCH, SPANISH, GERMAN,
SWEDISH, DUTCH, PORTUGUESE, ITALIAN,
3-229-238-01 PAPER PATTERN (Printed on carton)
1-574-318-41 CORD, SPEAKER (R-CH) (GRAY)
1-574-318-71 CORD, SPEAKER (L-CH) (WHITE)
X-3380-625-1 NET ASSY, GRILLE
Mounting depth (recommend)
Profondeur de montage (recommandée)
Profundidad de montaje (recomendada)
Monteringsdjup (rekommenderat)
Inbouwdiepte (aanbevolen)
Profundidade de montagem (recomendada)
Profondità di montaggio (consigliata)
---

Clicking the version allows you to jump to the revised page.
Also, clicking the version at the upper right on the revised page allows you to jump to the next revised
---