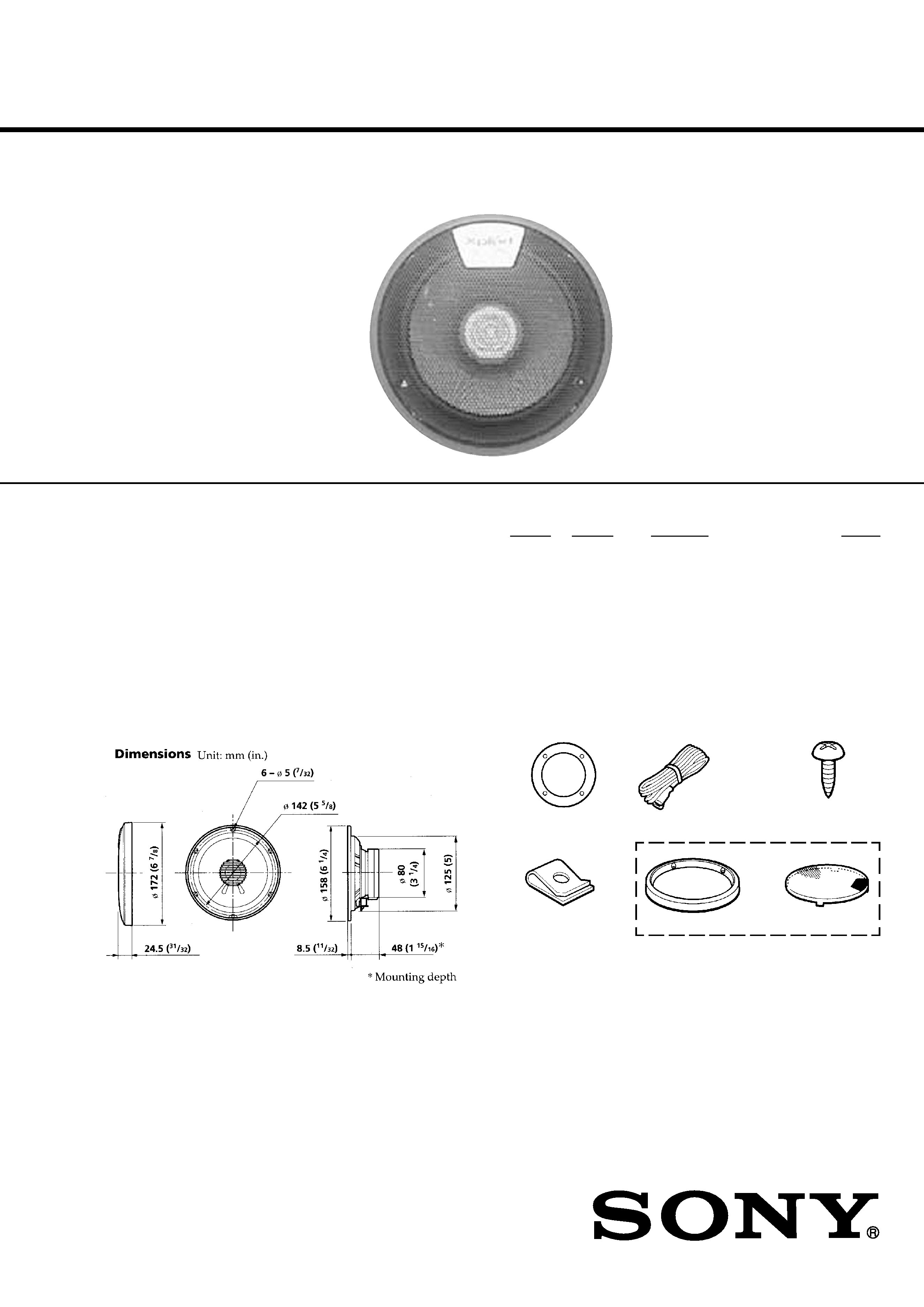 16cm COAXIAL 2-WAY SPEAKER
Woofer 16 cm (6
3
/
8
in.),
Tweeter 3 cm (1
3
/
16
in.), PEI,
Approx. 675 g (1 Ib. 8 oz.)
Design and specifications are subject to change without notice.
Audio Entertainment Group
General Engineering Dept.
3-866-320-11 MANUAL, INSTRUCTION (ENGLISH/FRENCH/
3-034-966-01 PAPER PATTERN (Printed on carton)
1-574-318-51 CORD, SPEAKER (L-CH) (WHITE)
1-574-318-61 CORD, SPEAKER (R-CH) (GRAY)
7-685-666-79 SCREW +BVTP 4X30 TYPE2 N-S
X-3377-516-1 NET ASSY, GRILLE
---

Clicking the version allows you to jump to the revised page.
Also, clicking the version at the upper right on the revised page allows you to jump to the next revised
Correction of Part No. of Grille Net Assy.
Changing of Paper Pattern supply classification.
---