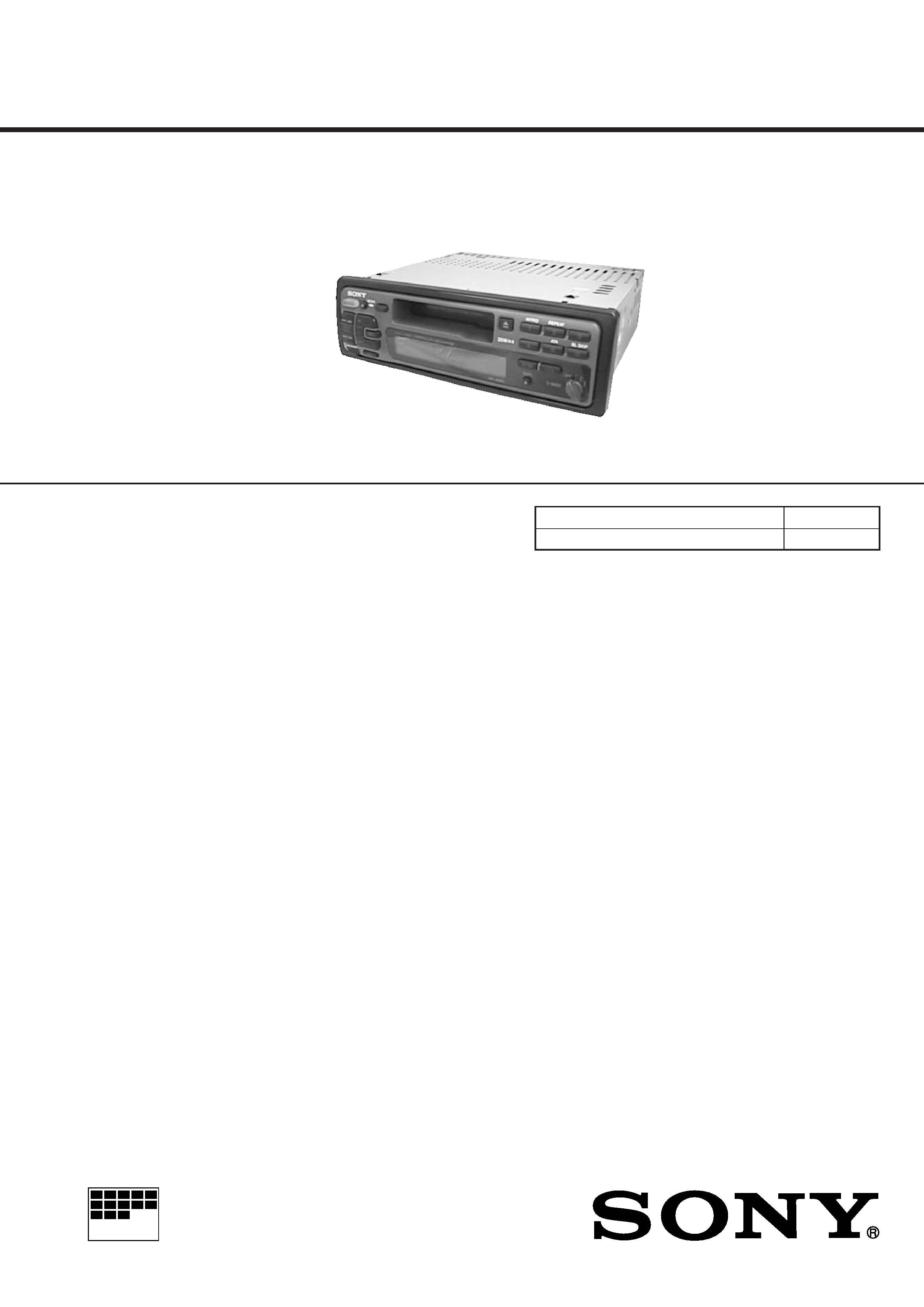 Model Name Using Similar Mechanism
Tape Transport Mechanism Type
AUDIO POWER SPECIFICATIONS (US model)
POWER OUTPUT AND TOTAL HARMONIC DISTORTION
13 watts per channel minimum continuous average power into 4 ohms, 4
channels driven from 20 Hz to 20 kHz with no more than 1% total
(XR-4790, XR-4800: US, Canadian model)
50 kHz/200 kHz switchable
87.5 ­ 108.0 MHz (at 50 kHz step)
87.5 ­ 107.9 MHz (at 200 kHz step)
External antenna connector
Harmonic distortion at 1 kHz
(XR-4790, XR-4800: US, Canadian model)
531­1,602 kHz (at 9 kHz step)
530 ­ 1,710 kHz (at 10 kHz step)
External antenna connector
(except for 10,140 ­ 11,575 kHz)
External antenna connector
XR-4790, XR-4800: US, Canadian Model
FM/AM CASSETTE CAR STEREO
FM/MW/SW CASSETTE CAR STEREO
­ Continued on next page ­
---

Location of Controls (XR-4790) .................................... 3
Location of Controls (XR-4800) .................................... 4
Resetting the Unit ........................................................... 5
Detaching the Front Panel ............................................... 5
Setting the Clock ............................................................. 5
Installation (US, Canadian model) ................................. 6
Installation (E model) ..................................................... 7
Connection ...................................................................... 8
DISASSEMBLY
......................................................... 10
ASSEMBLY OF MECHANISM DECK
............ 12
MECHANICAL ADJUSTMENTS
....................... 15
Test Mode ........................................................................ 15
Tape Deck Section .......................................................... 15
Tuner Section .................................................................. 16
DIAGRAMS
................................................................. 19
6-1. Printed Wiring Board ­MAIN Section­ ........................ 21
6-2. Schematic Diagram ­MAIN Section­ ........................... 23
6-3. Printed Wiring Board ­PANEL Section­ (XR-4790) ... 27
6-4. Schematic Diagram ­PANEL Section­ (XR-4790) ...... 29
6-5. Printed Wiring Board ­PANEL Section­ (XR-4800) .... 31
6-6. Schematic Diagram ­PANEL Section­ (XR-4800) ...... 33
6-7. IC Pin Function Description ........................................... 35
EXPLODED VIEWS
................................................ 38
ELECTRICAL PARTS LIST
............................... 42
Flexible Circuit Board Repairing
· Keep the temperature of the soldering iron around 270 °C dur-
· Do not touch the soldering iron on the same conductor of the
circuit board (within 3 times).
· Be careful not to apply force on the conductor when soldering
Notes on chip component replacement
· Never reuse a disconnected chip component.
· Notice that the minus side of a tantalum capacitor may be dam-
Maximum power output 35 W
ATT control lead (E model only)
Approx. 1.2 kg (2 lb. 10 oz.)
Parts for installation and connections (1 set)
Design and specifications are subject to change without notice.
---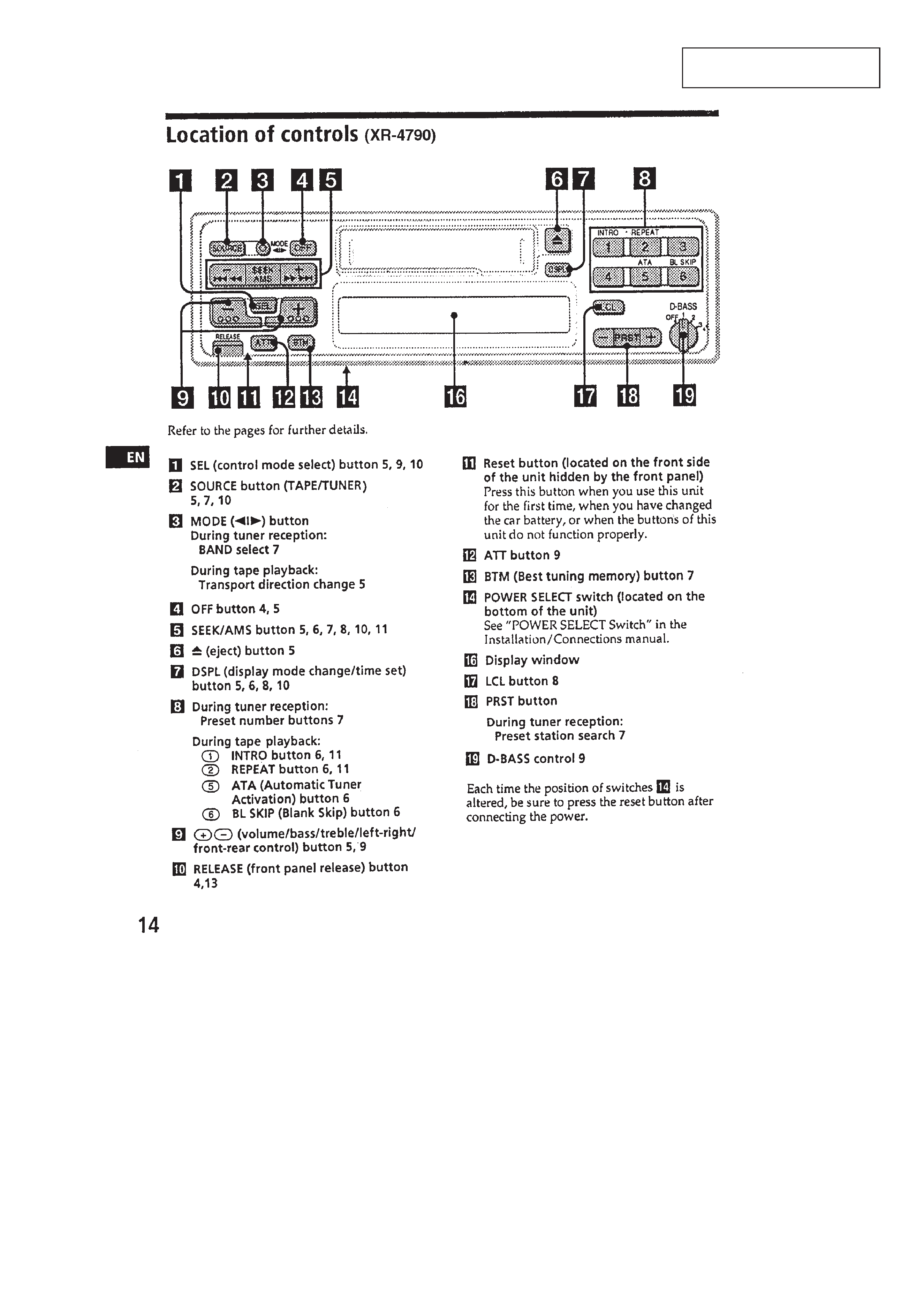 This section is extracted from
---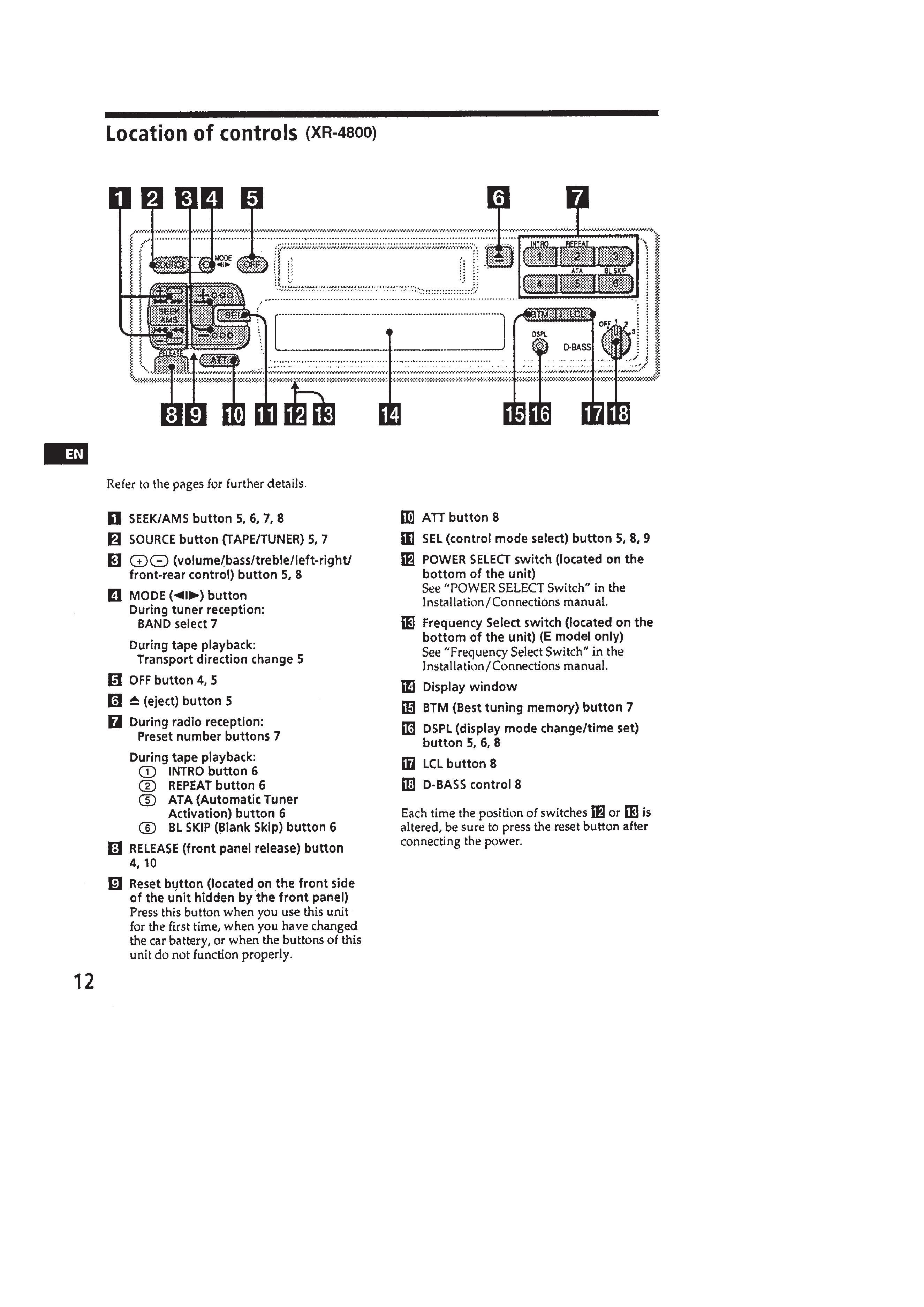 ---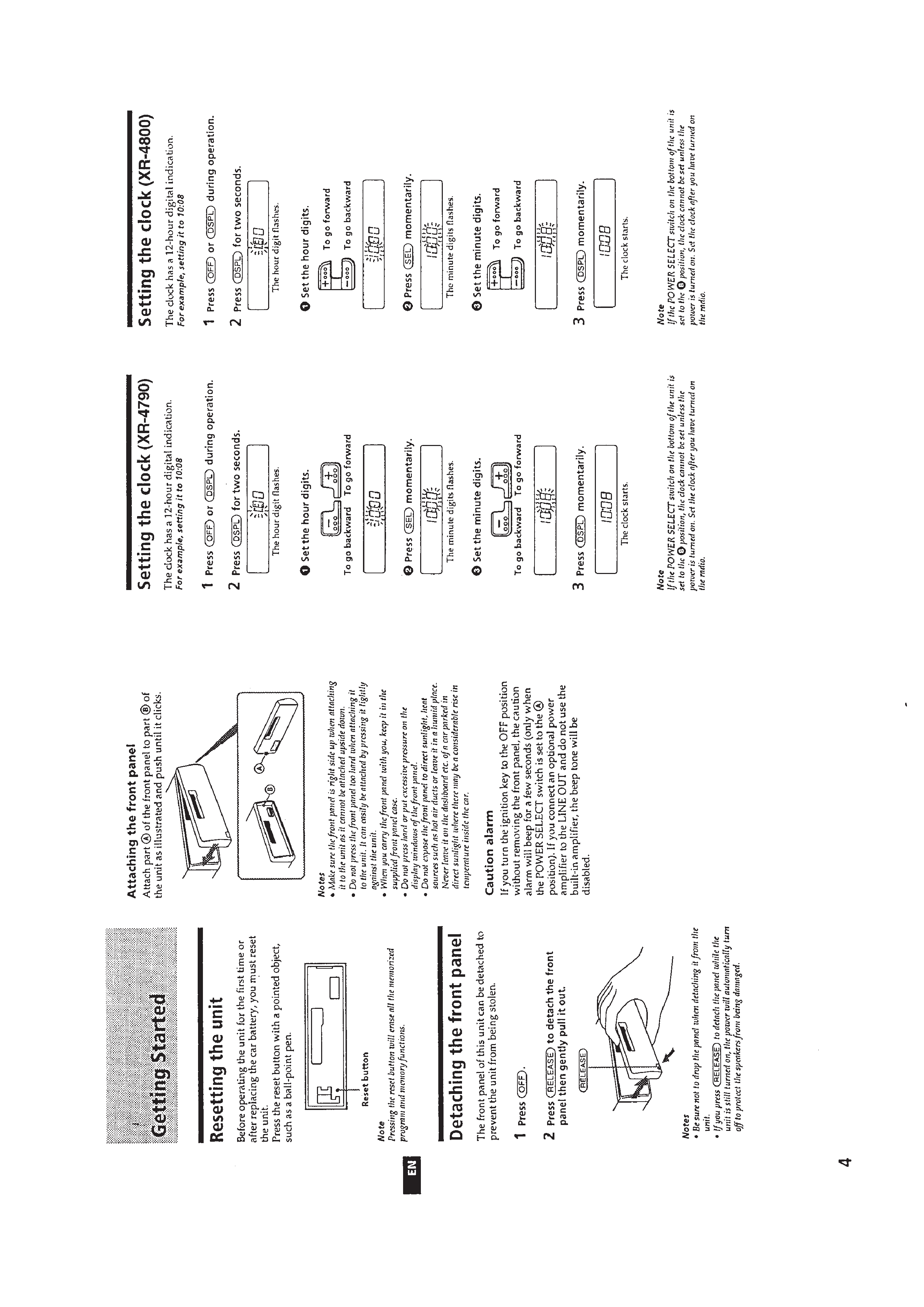 ---