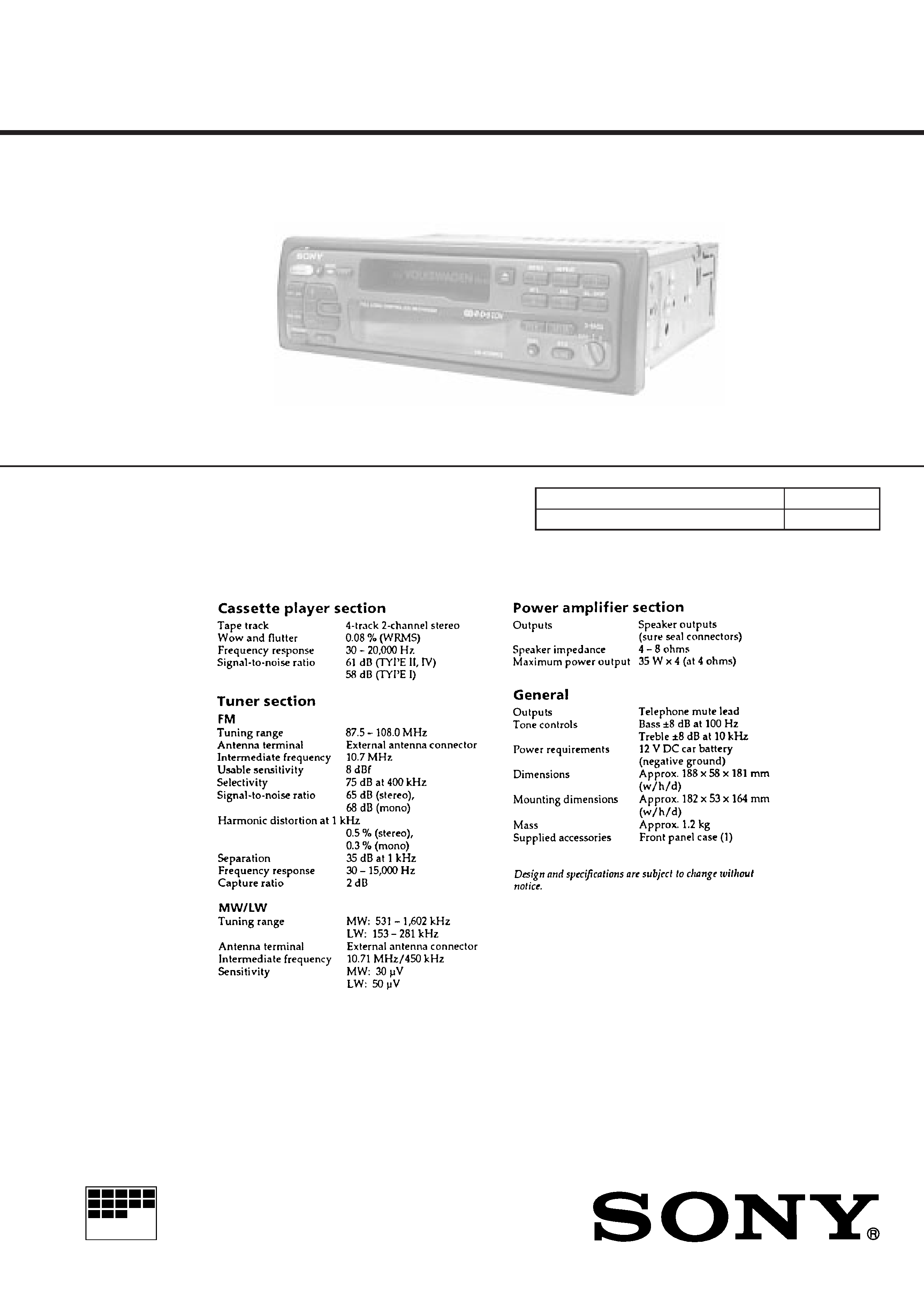 FM/MW/LW CASSETTE CAR STEREO
Model Name Using Similar Mechanism
Tape Transport Mechanism Type
---

Location of Controls ........................................................ 3
DISASSEMBLY
......................................................... 4
ASSEMBLY OF MECHANISM DECK
........... 6
MECHANICAL ADJUSTMENTS
....................... 12
Test Mode ........................................................................ 12
Tape Deck Section ........................................................... 13
Tuner Section ................................................................... 13
IC Pin Function Description ............................................ 16
Printed Wiring Boards ­ MAIN Section ­ ..................... 18
Schematic Diagram ­ MAIN Section ­ ........................... 21
Printed Wiring Board ­ KEY Section ­ ......................... 27
Schematic Diagram ­ KEY Section ­ ............................ 29
EXPLODED VIEWS
................................................ 34
ELECTRICAL PARTS LIST
................................ 38
Flexible Circuit Board Repairing
· Keep the temperature of the soldering iron around 270 ° C dur-
· Do not touch the soldering iron on the same conductor of the
circuit board (within 3 times).
· Be careful not to apply force on the conductor when soldering
Notes on chip component replacement
· Never reuse a disconnected chip component.
· Notice that the minus side of a tantalum capacitor may be dam-
---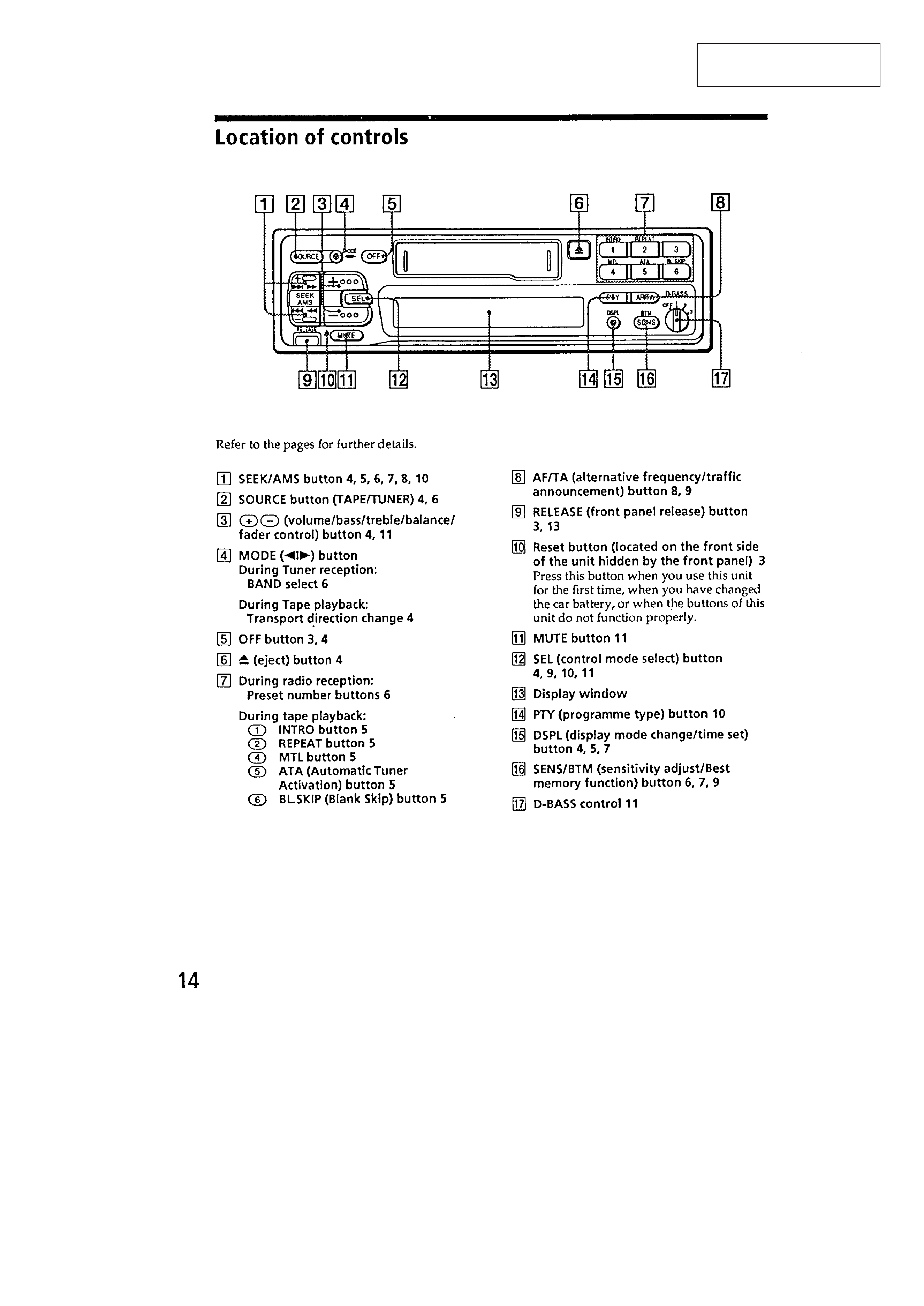 This section is extracted
---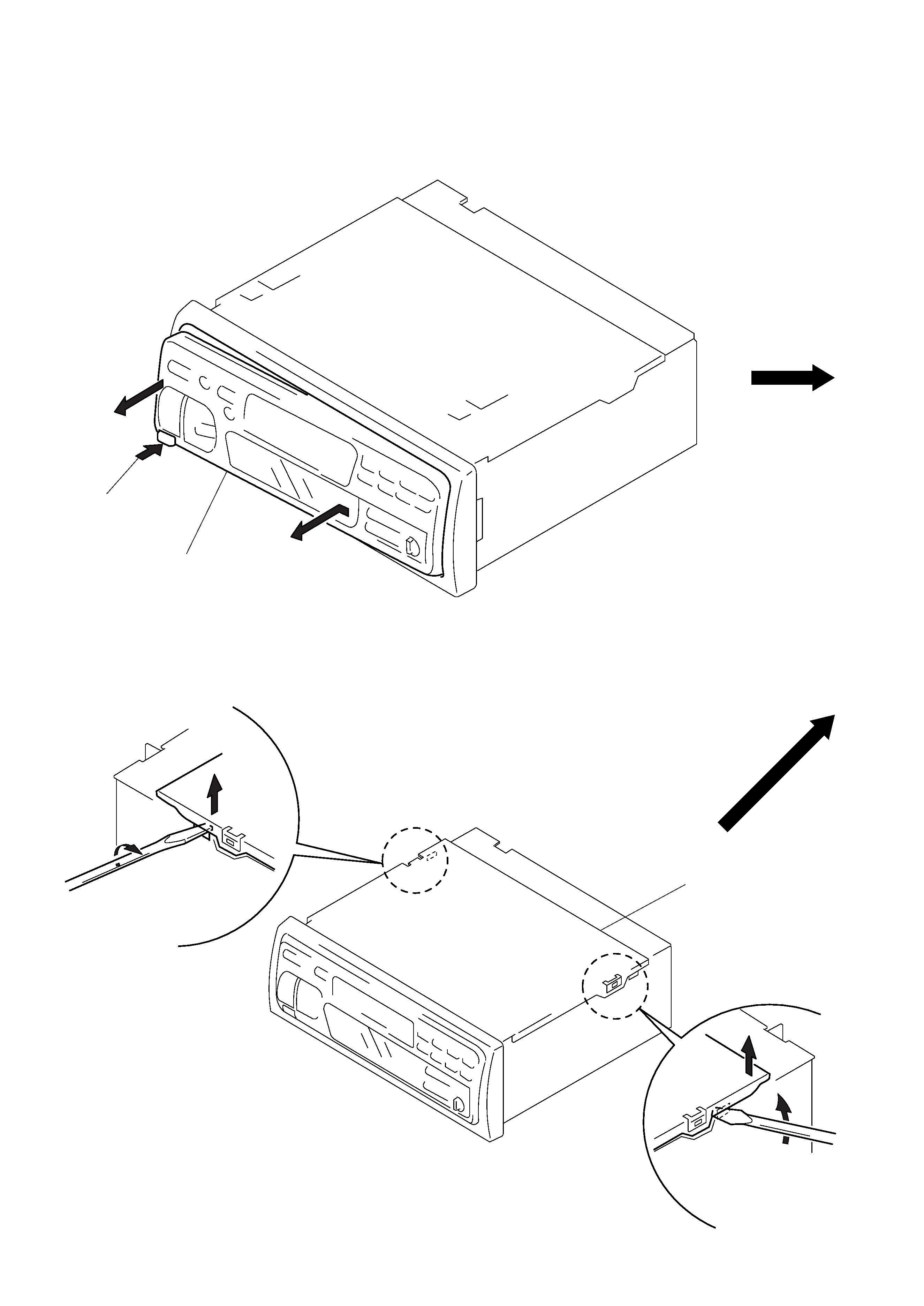 Note: Follow the disassembly procedure in the numerical order given.
2 Remove the front panel ass'y
to the direction of the arrow A.
---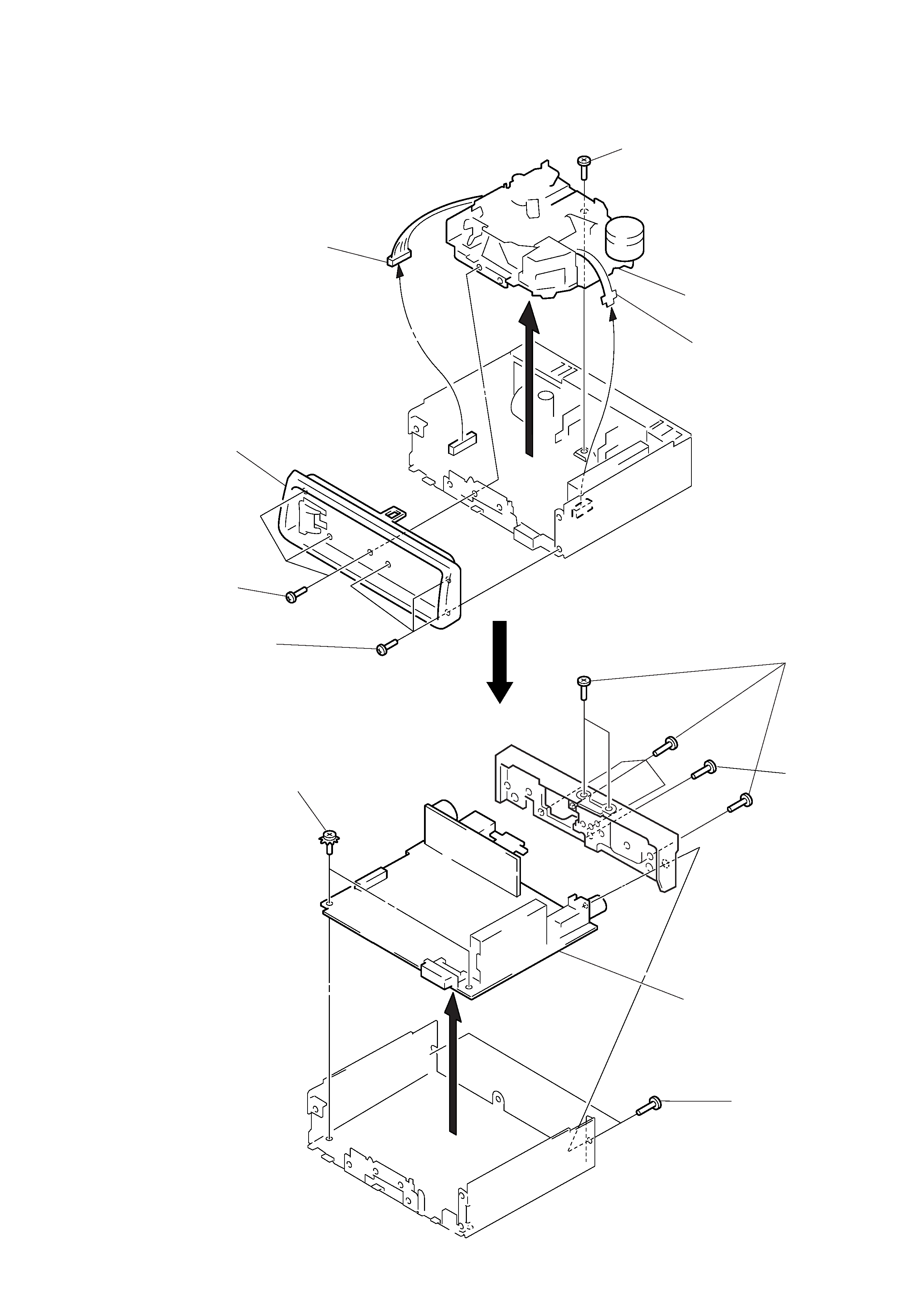 SUB PANEL, MECHANISM DECK (MG-52A-135)
---