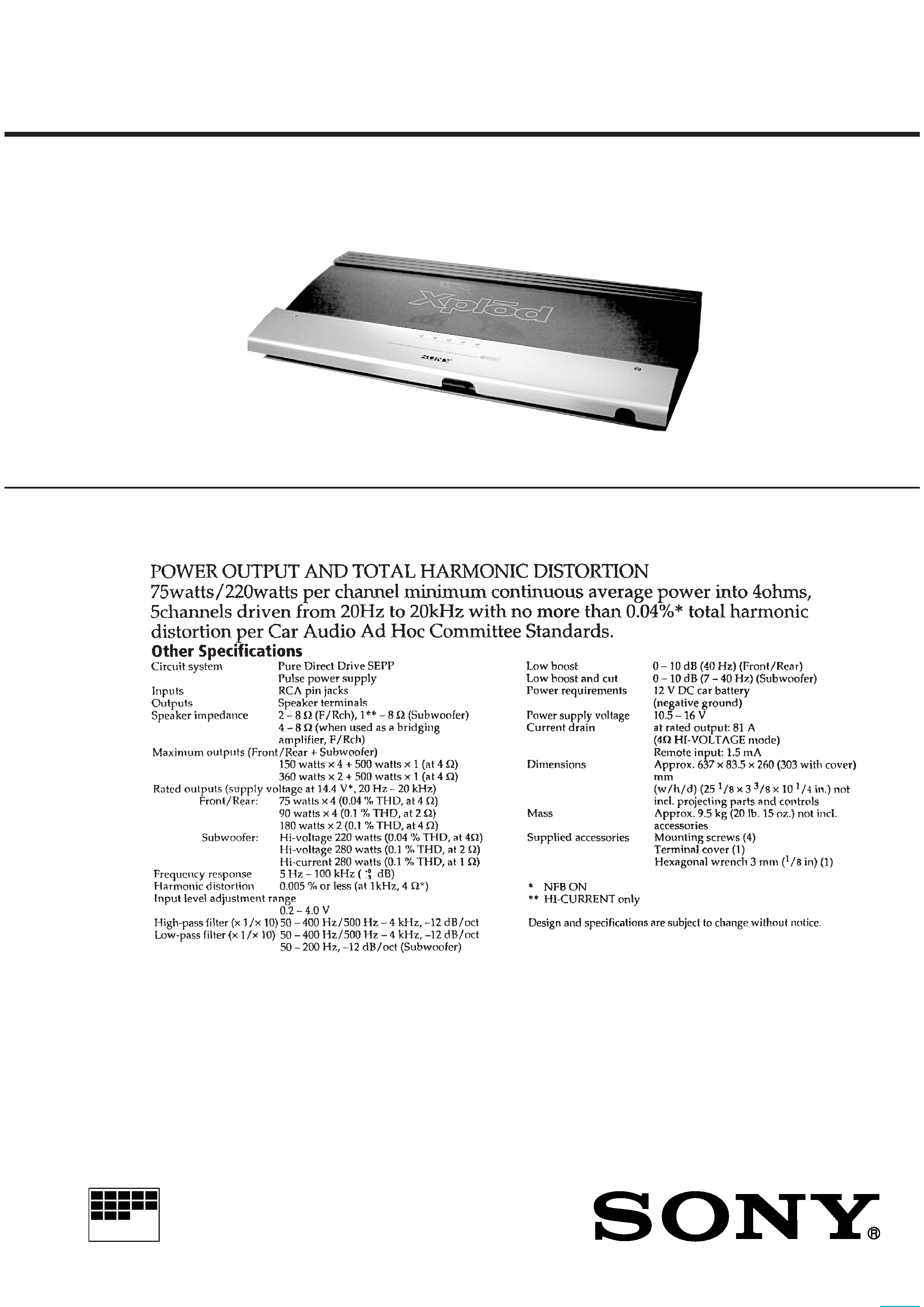 ---

1. SERVICE MODE
............................................................. 3
2. GENERAL
.......................................................................... 4
3-1. Side Plate, Sub 1/Sub 2 and Filer Board ............................... 7
3-2. Amplifier/Power Board and LED Board .............................. 7
4. ELECTRICAL ADJUSTMENT
.................................... 7
5-1. Block Diagram ­ Amplifier Section ­ .................................. 8
5-2. Block Diagram ­ Power Section ­ ........................................ 9
5-3. Block Diagram ­ Sub 1/Sub 2 Section ­ ............................ 10
5-4. IC Block Diagrams ............................................................. 10
5-5. Printed Wiring Board ­Filter/Sub 1/Sub 2 Section ­ .......... 11
5-6. Printed Wiring Board ­Amplifier Section ­ ....................... 12
­Amplifier(1/3)/Filter/Sub 1/Sub 2 Section ­ ..................... 13
5-8. Schematic Diagram/Printed Wiring Board
­Amplifier (2/3)/LED/TR Section ­ ................................... 14
5-9. Printed Wiring Board ­Power Section ­ ............................. 15
­Power/Amplifier (3/3)/TR/LED Section ­ ....................... 17
6-1. Plate and Cover Section ...................................................... 18
6-2. Board and Heat Sink ........................................................... 18
7. ELECTRICAL PARTS LIST
........................................ 19
Notes on chip component replacement
· Never reuse a disconnected chip component.
· Notice that the minus side of a tantalum capacitor may be
---

Clearing the Protector During Repairs
· OVER CURRENT : Detects overcurrent during output.
· OFF SET : Detects DC offset at the speaker terminal.
1. Clearing the OVER CURRENT protector
· When the position of the MODE switch (S801/power board)
Cut the jumper wire JW230 of the amplifier board.
2. Clearing the OFF SET protector
· Cut the jumper wire JW307 of the amplifier board.
1 Press the TEST TONE button (S710/SUB2 board) with the
power ON. The amplifier is normal if sound is produced from
: Problem causer by incorrect connecttion of the power supply
system or sperker system.
: The signals input by the RCA cable before the amplifier system
- SUB 2 BOARD - (Component side)
- AMPLIFIER BOARD - (Component side)
- POWER BOARD - (Component side)
---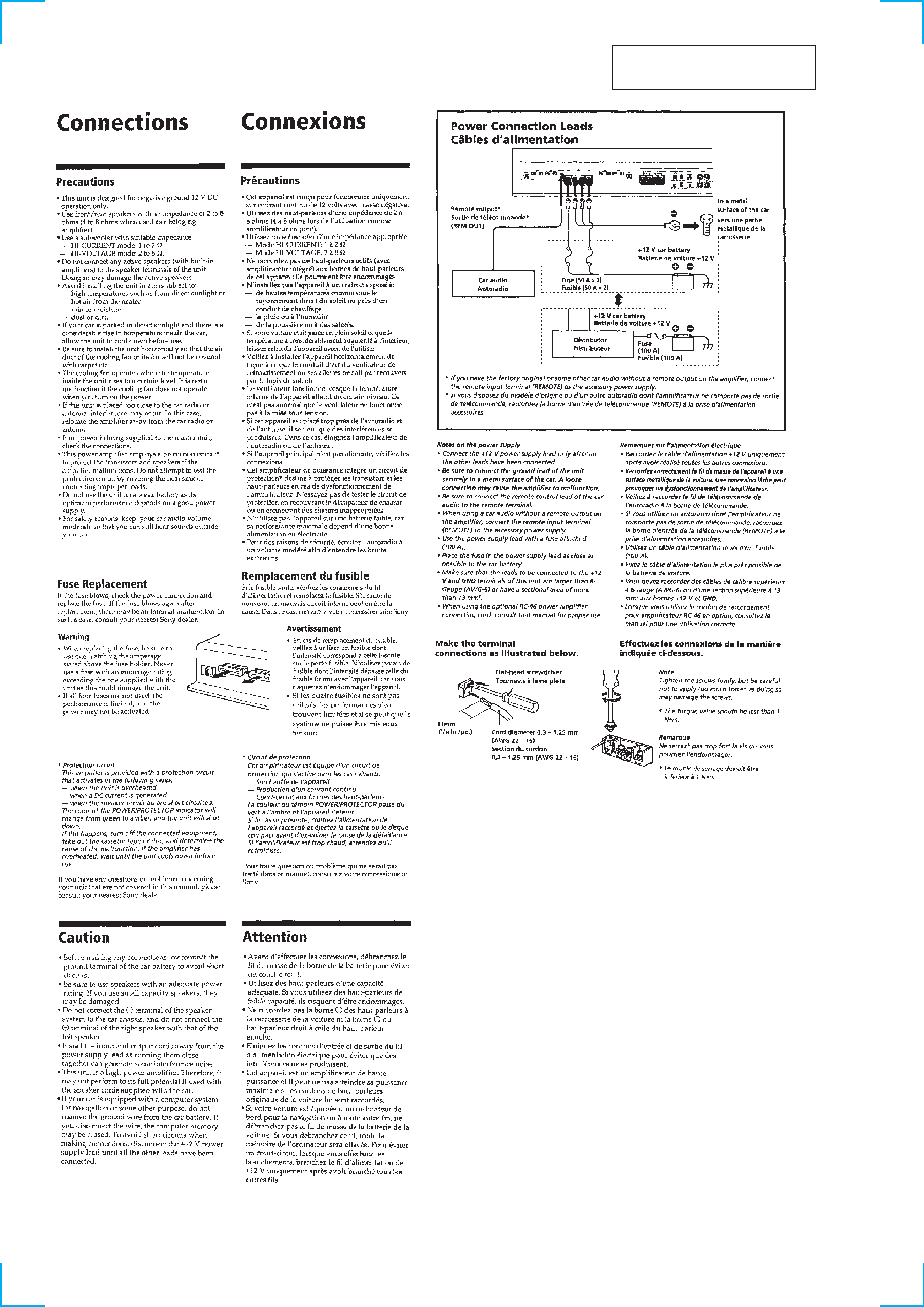 This section is extracted from
---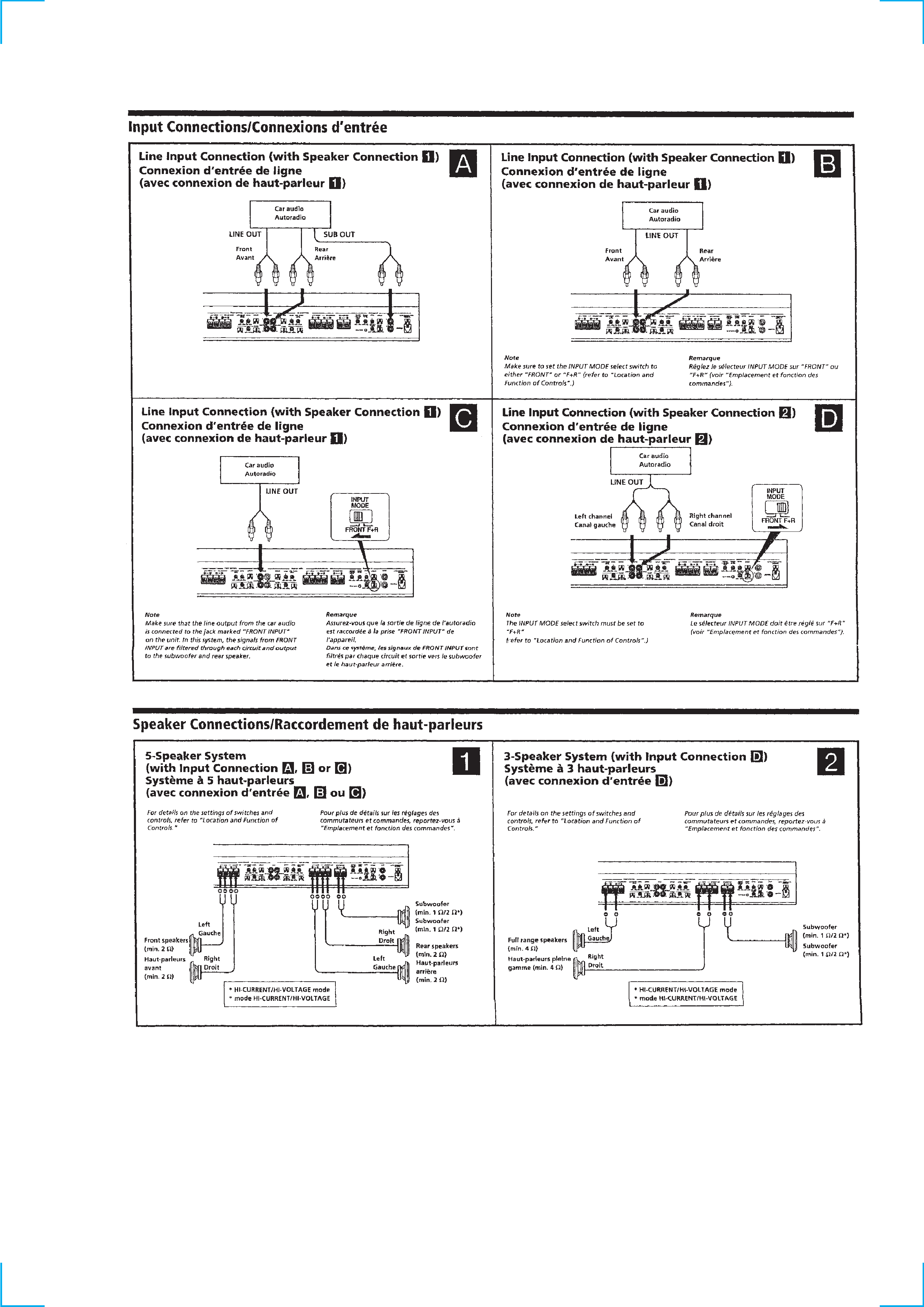 ---